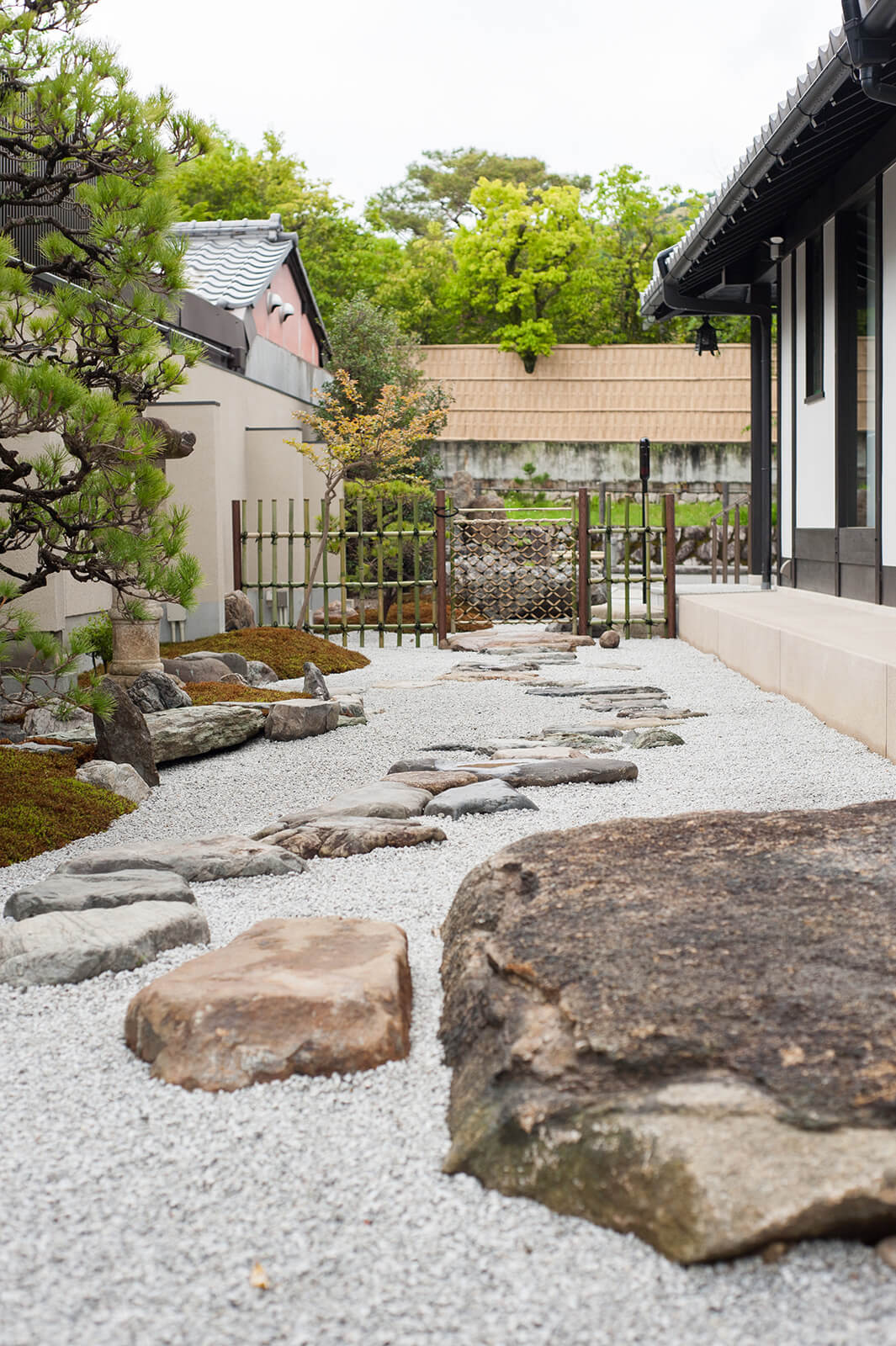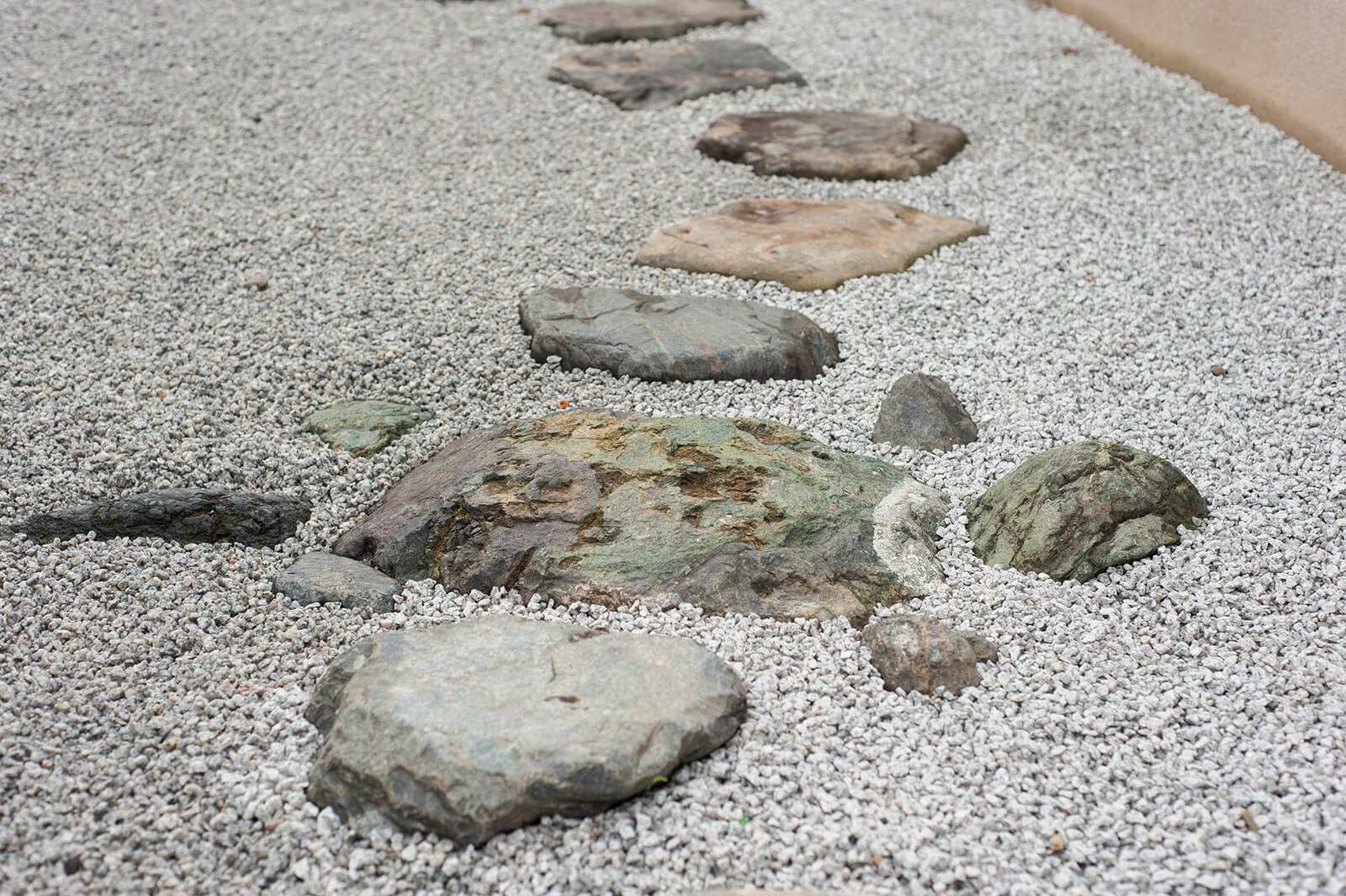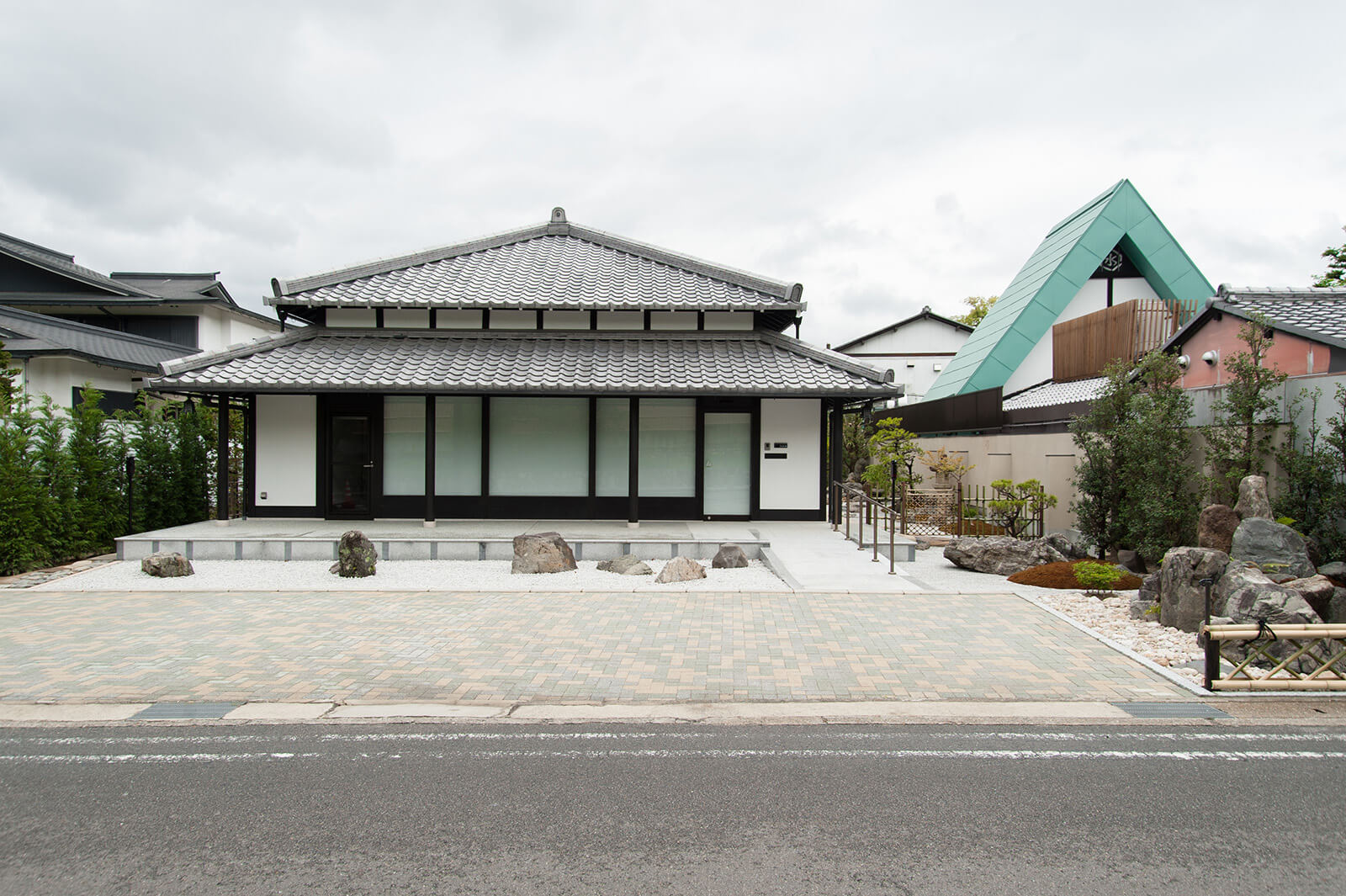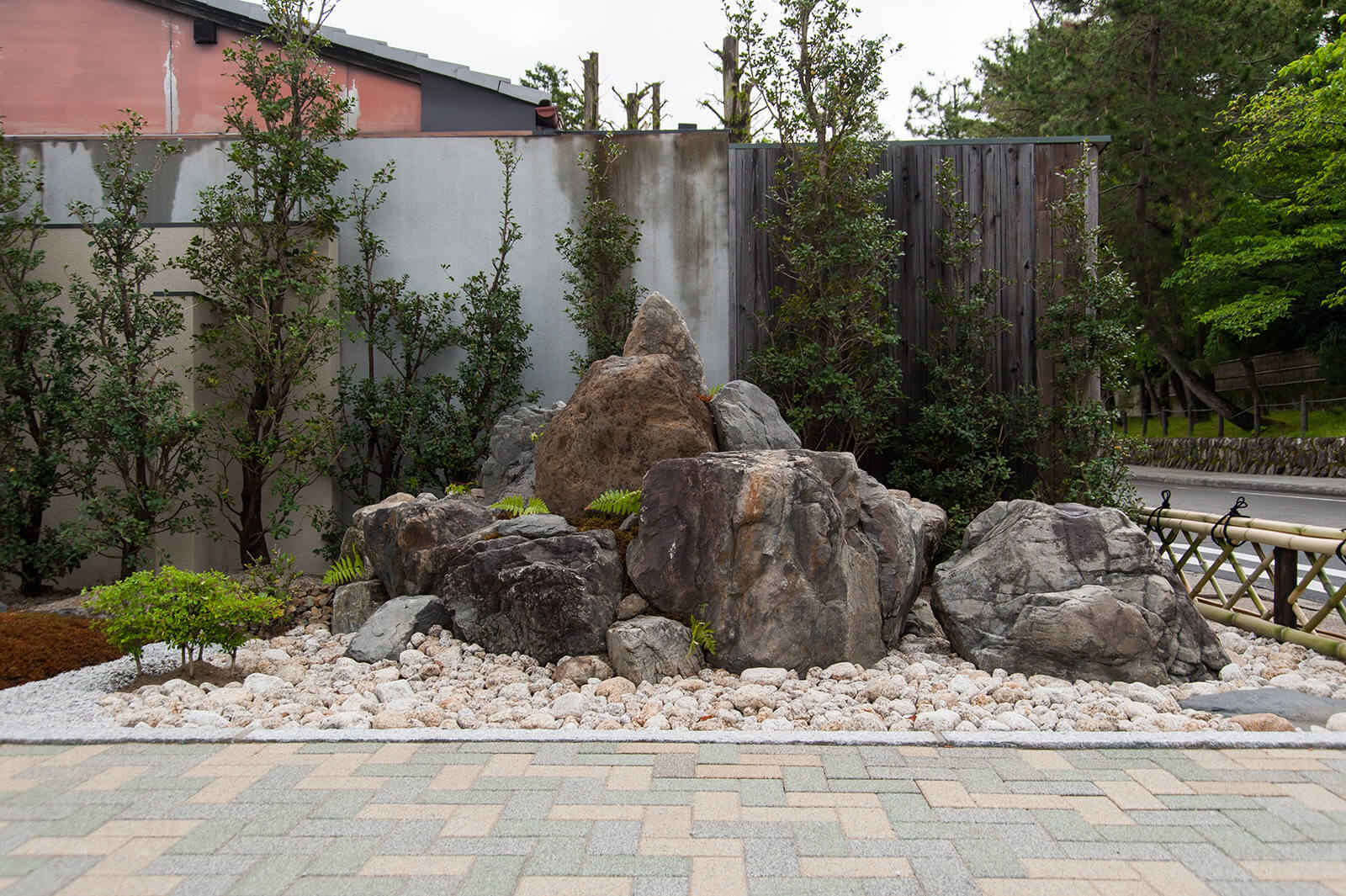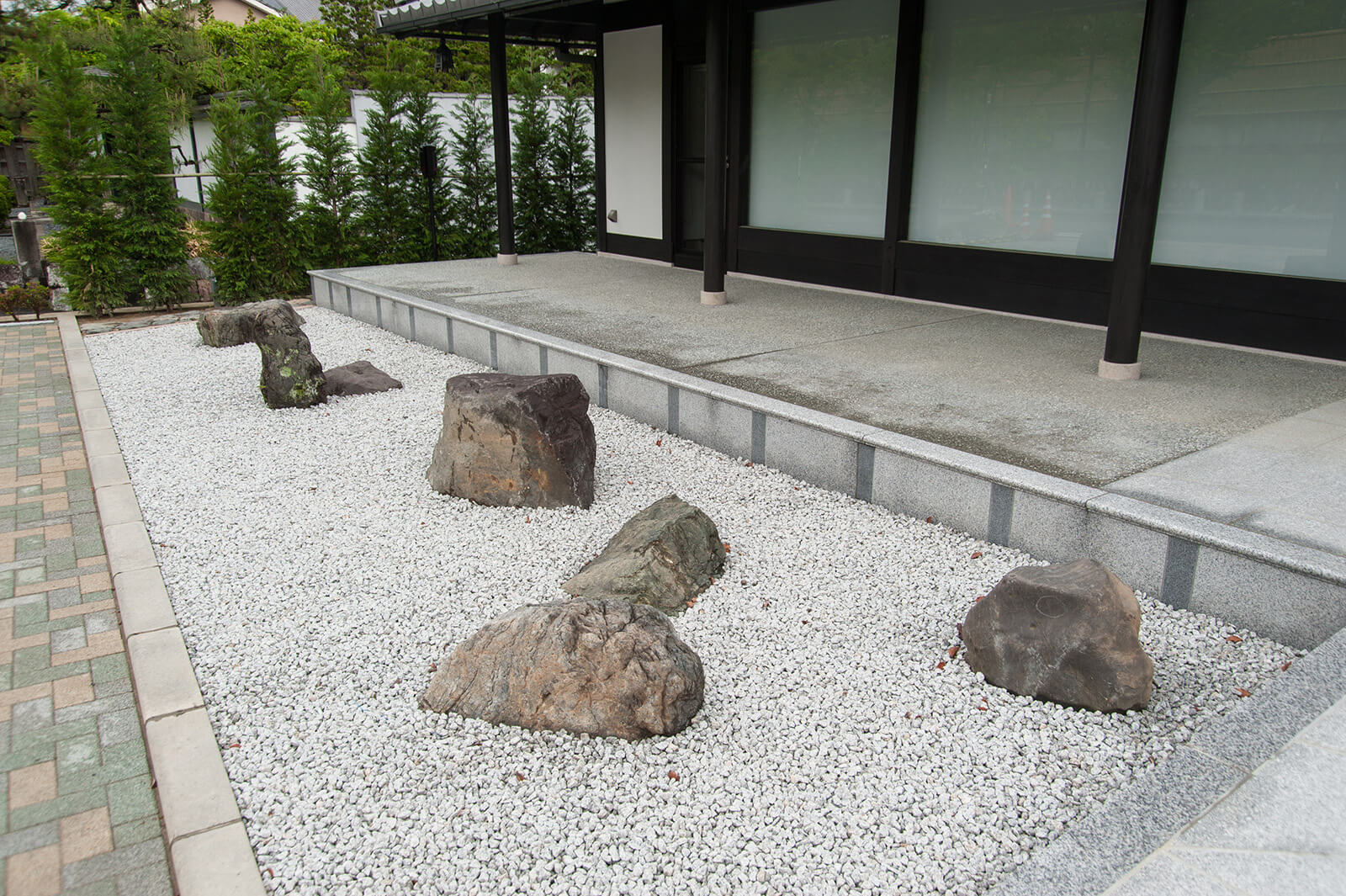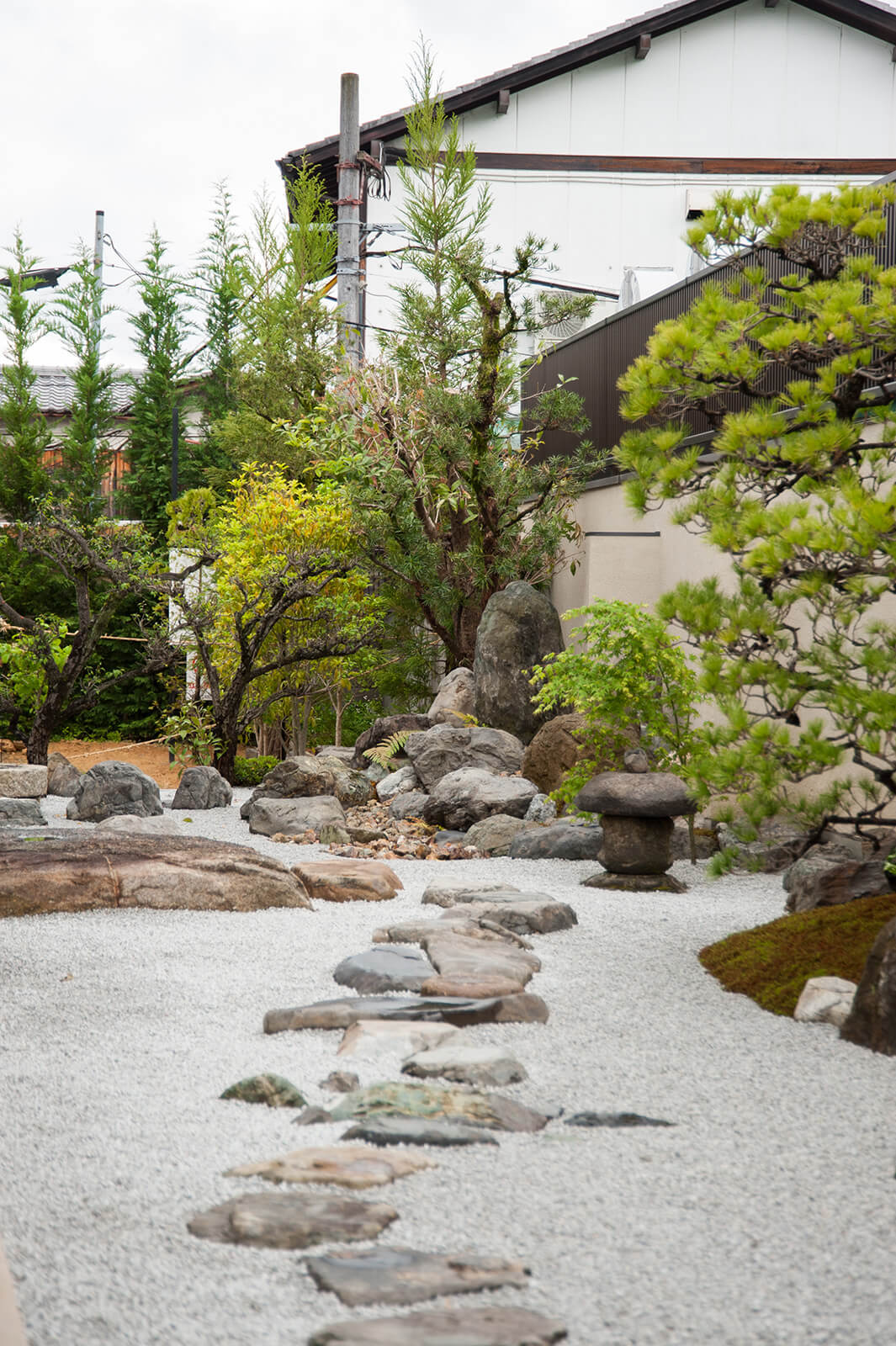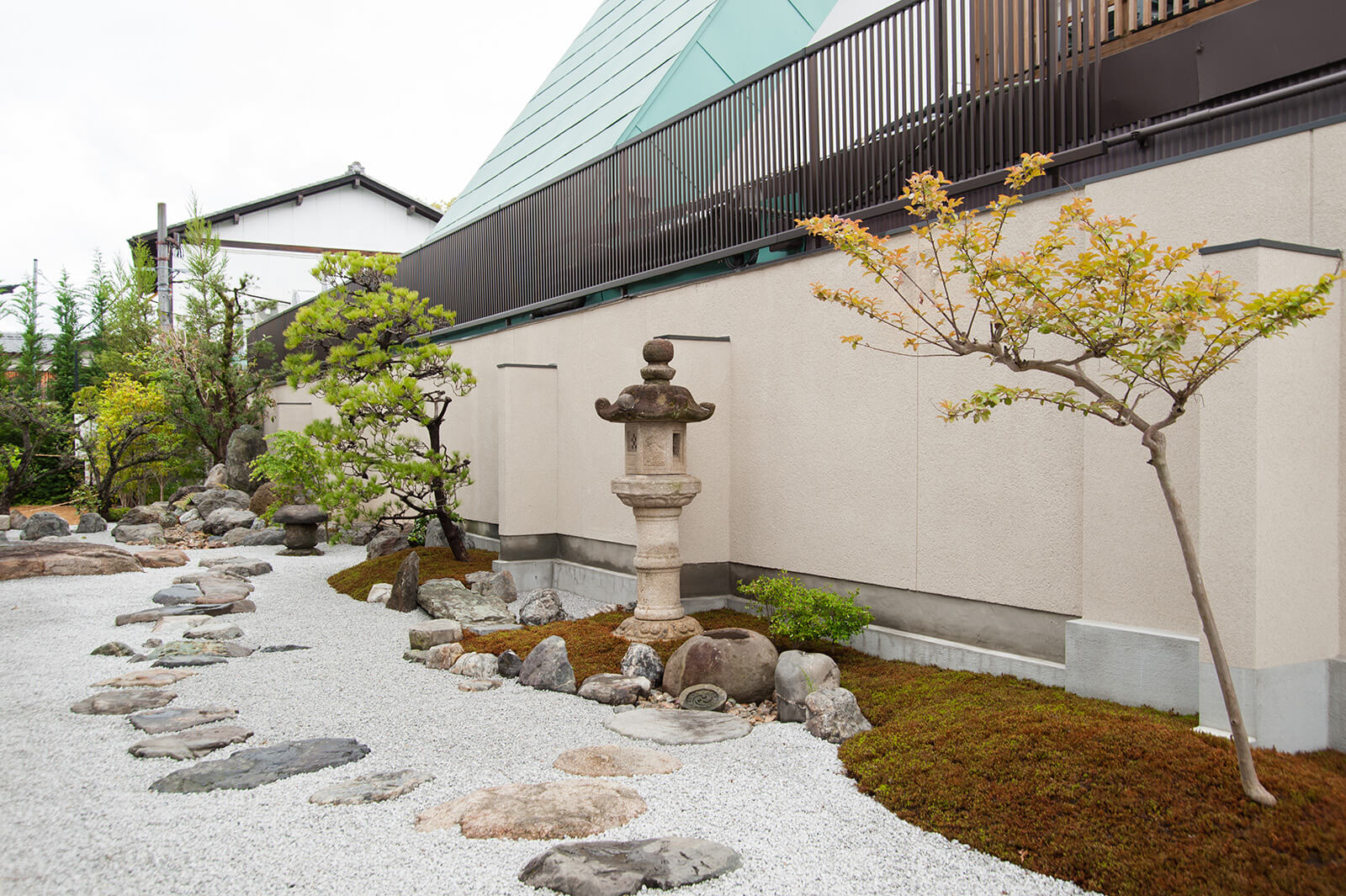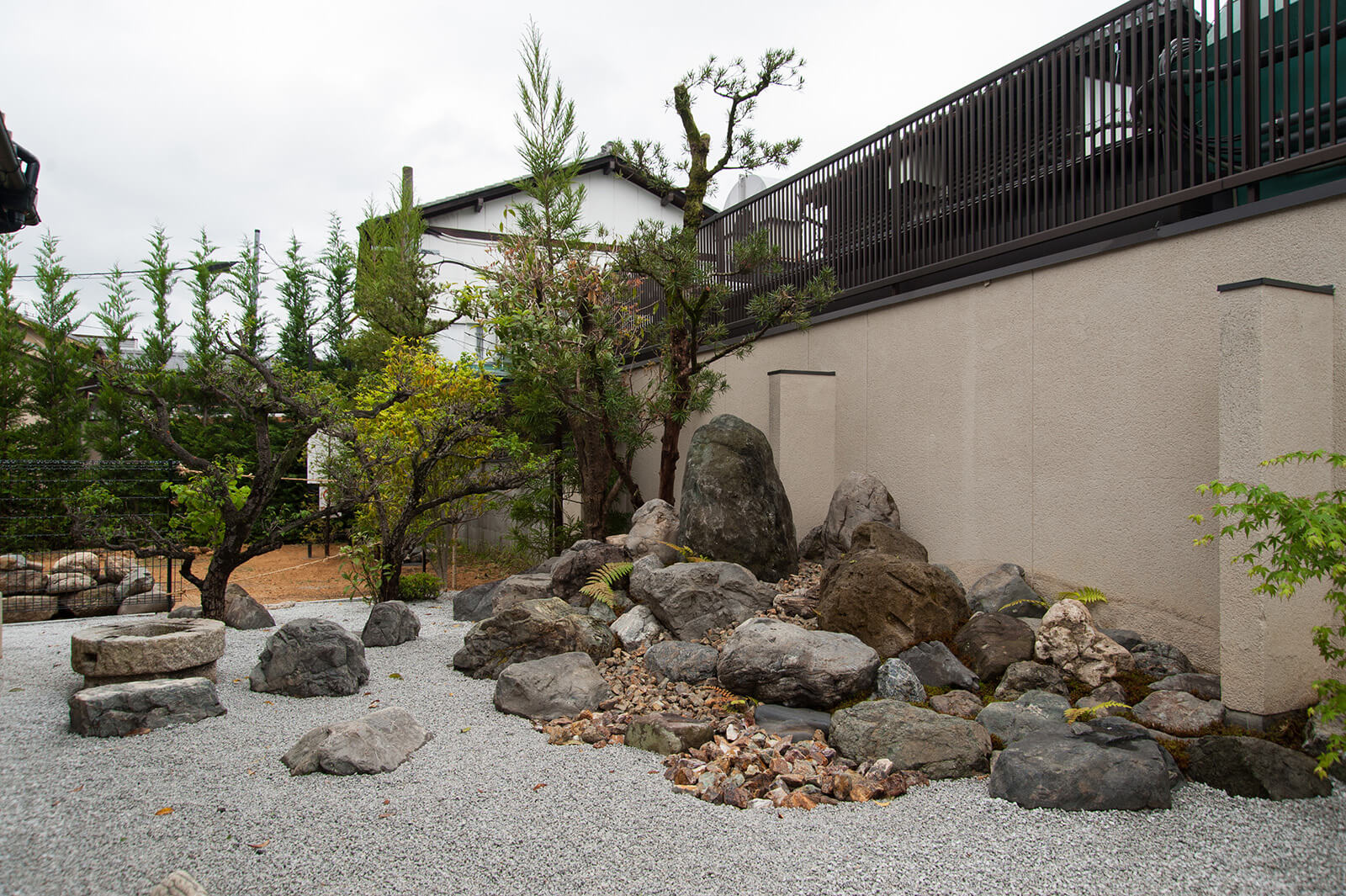 Washū-an is a garden in Kyoto located on the main avenue leading toward Nanzen-ji Temple. Its property was originally home to a traditional Japanese inn (ryokan). After the ryokan closed, Ueyakato Landscape received a request from the new owner to create a new garden from the old garden's garden stones, stone lanterns, and trees. The garden uses Lake Biwa stones owned by the owner and newly adds white gravel (shirasuna) and a few plants, but almost all other materials were taken from the old ryokan garden.
The property's current building is an old folk house transported from Nara Prefecture's Yoshino region. Ueyakato Landscape created dry landscape (karesansui) gardens on the southern and eastern sides of the building.
The southern garden, located right in front of the building, is a rock garden with no plants whatsoever. It evokes the image of Washū-an's Chinese character for "Wa" (和), signifying harmony.
 The long and narrow eastern garden extends south to north from the right side of the building to the back of the property. Here we installed a dry waterfall that flows southward from the garden property's rear on the northern boundary. At the garden's center are two islands joined by a stone bridge, with a stone lantern and basin arrangement placed on the southern island. A bamboo lattice fence (yotsume-gaki) fence provides a partition on the building's southern boundary, with a diagonal lattice gate (shiori-do) that people can enter and exit through. On the eastern garden's southern boundary there is a Hōrai island (an island of immortality derived from Chinese mythology) made from a powerful stone arrangement. To the immediate south of the bamboo lattice fence is a "boat stone" (funa-ishi) that has been likened to a treasure ship rowing its way toward the Hōrai island.
 The building interior has three rooms with four windows that face the eastern garden, which has been designed so that each window displays a different scene. Two shoe-removing stones have been installed so the garden can be entered from any room. For the northern shoe-removing stone, we used a large stone that can be used to enter the garden from either of two rooms. To allow the garden to be walked through, stepping stones have been woven into white gravel that symbolizes water. These stepping stones also feature motifs patterned after swimming turtles; an idea born of gardener ingenuity.
 The garden at Washū-an is a simple dry landscape composition, yet it is filled with ingenious embellishments at every turn. It is an excellent example of how the spirit of an older garden's history can be carried on and given fresh vitality under new ownership.
Location: Sakyo-ku, Kyoto
Accessibility: not open to the public 
Garden construction period: 2017