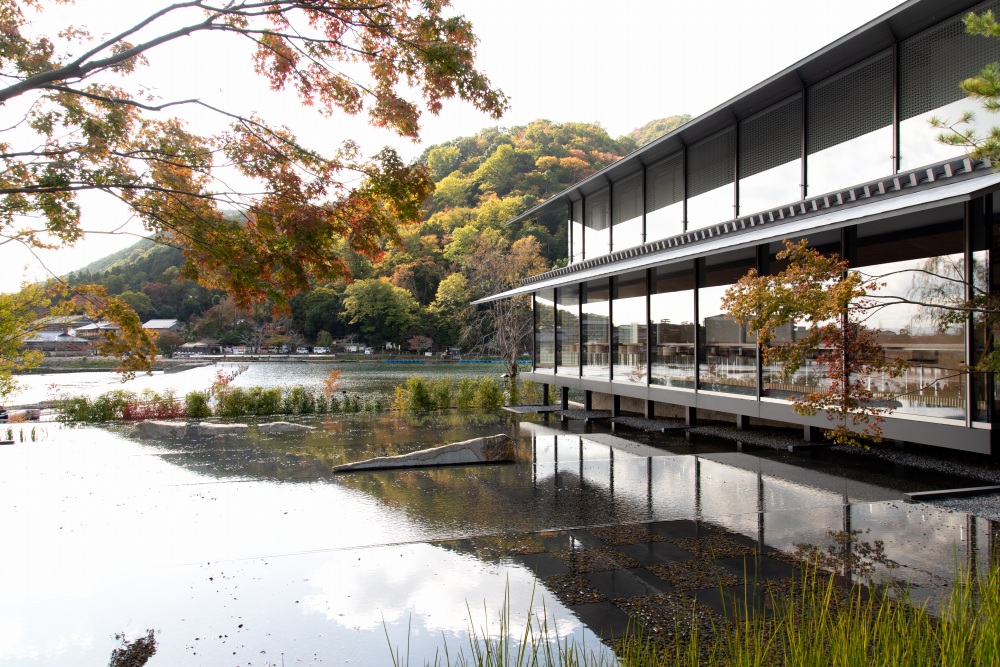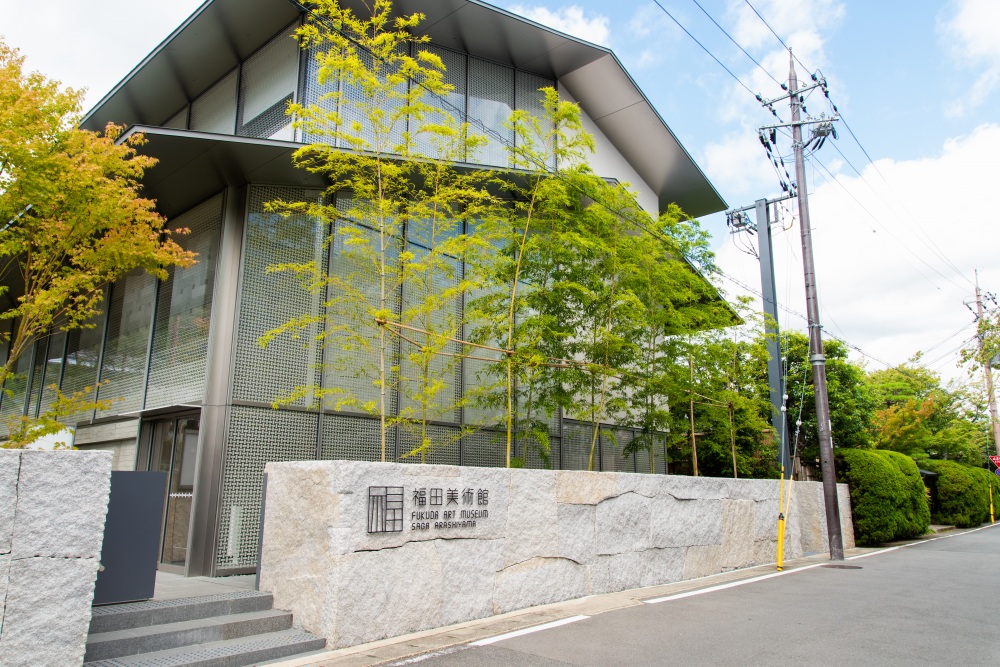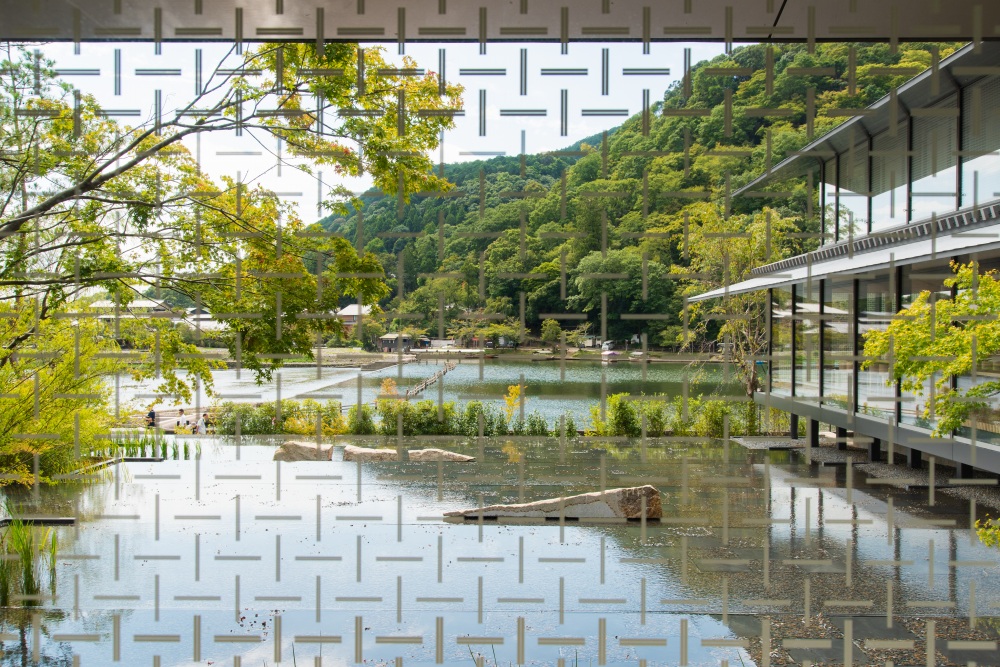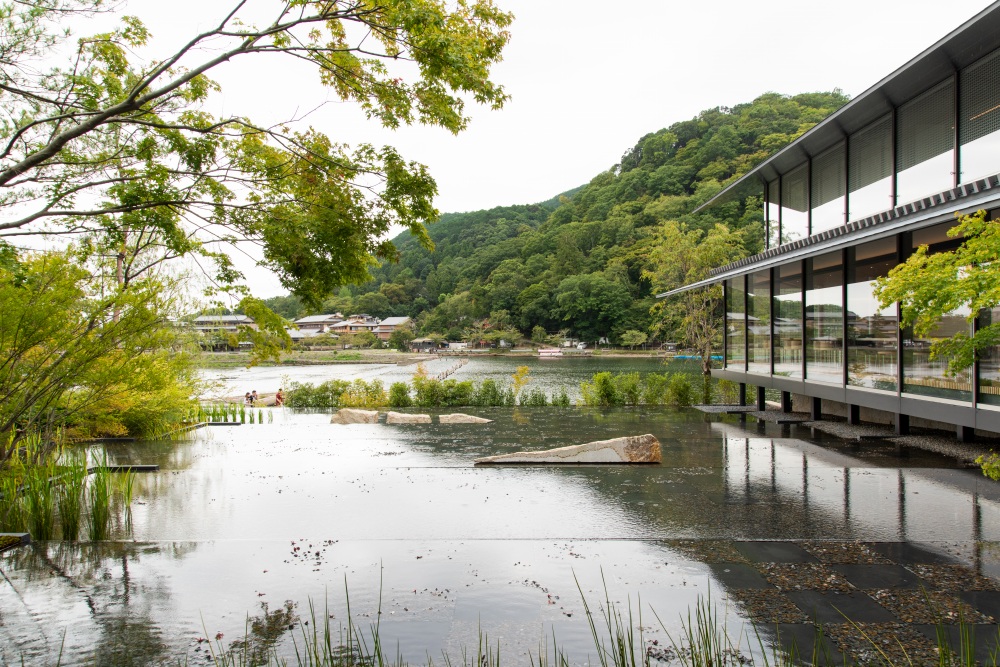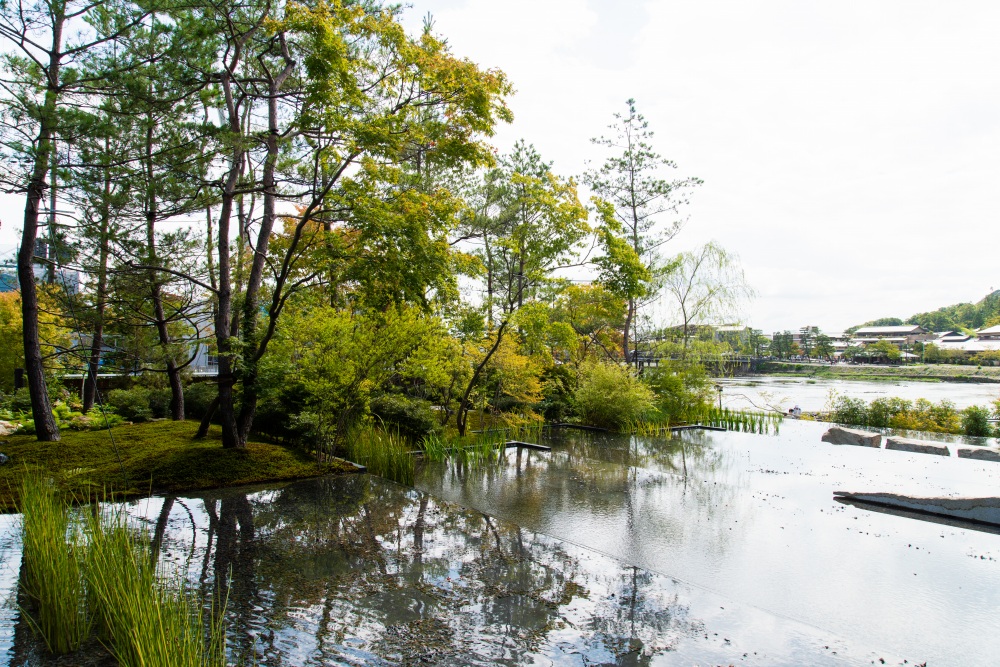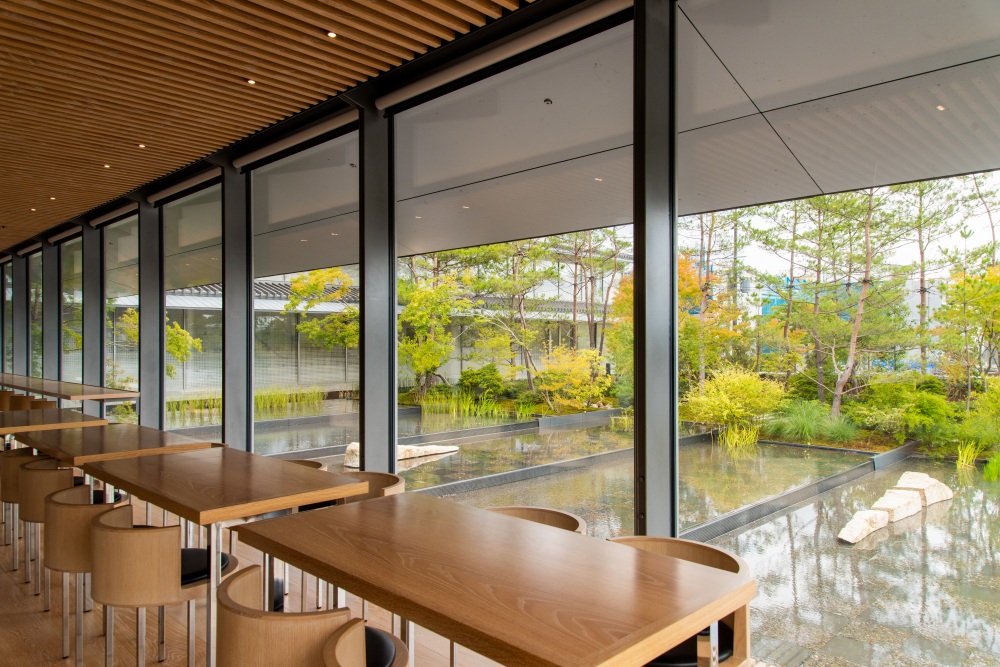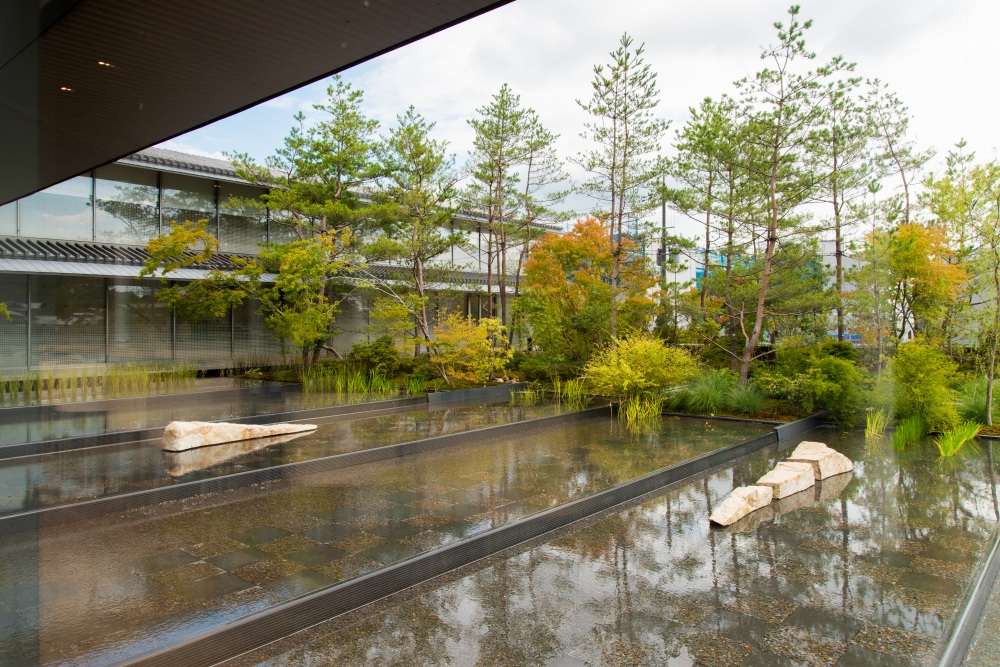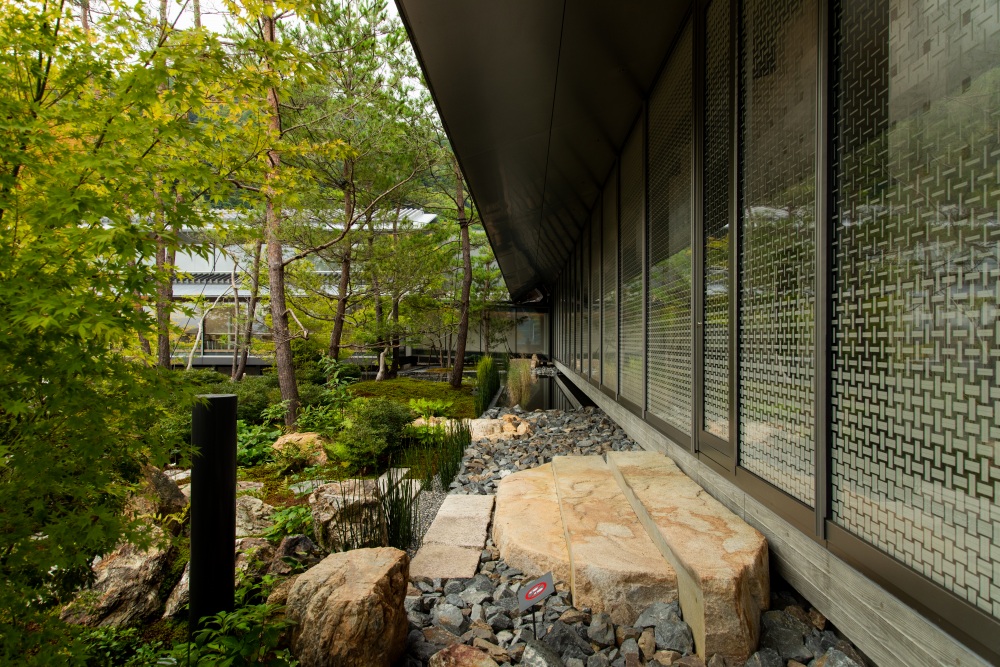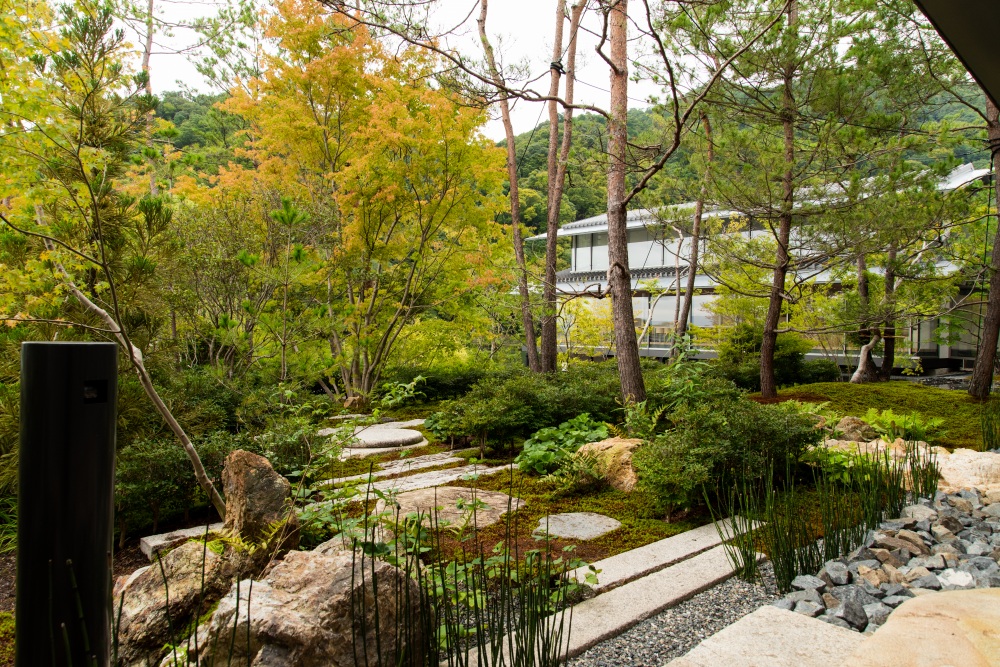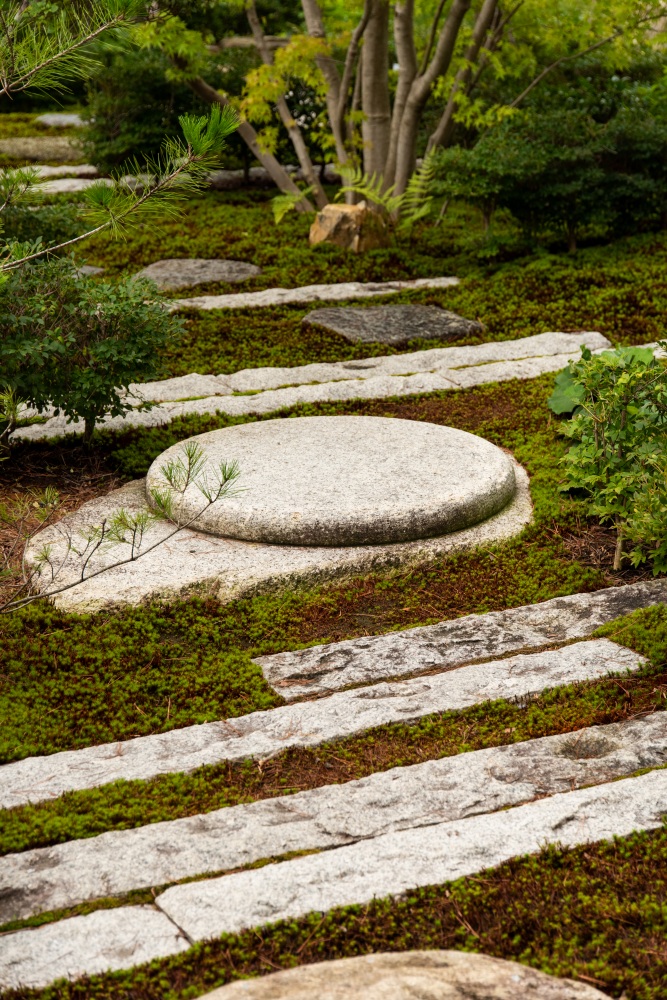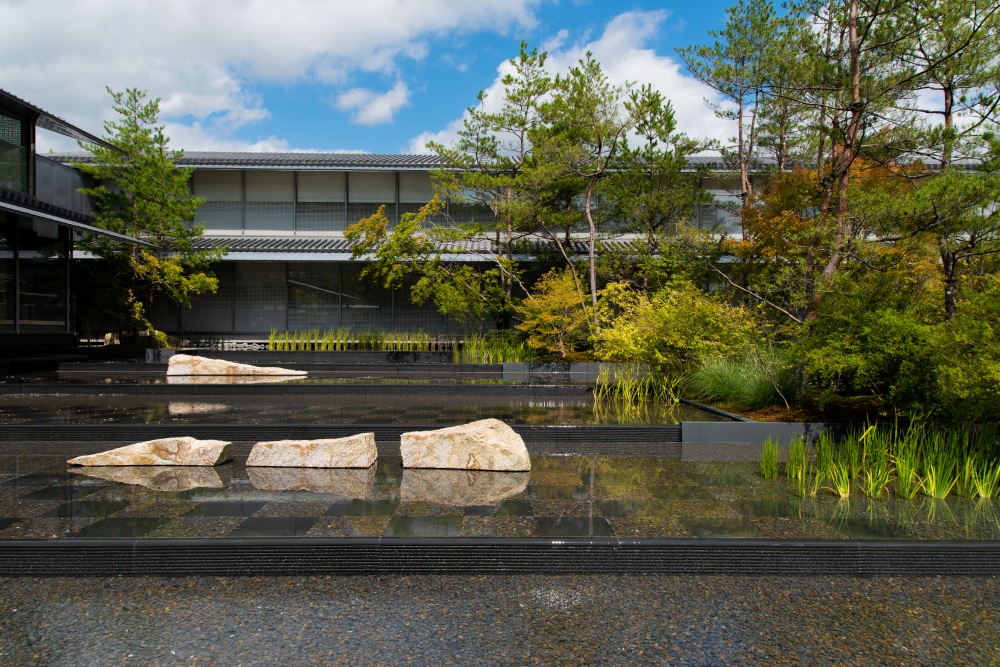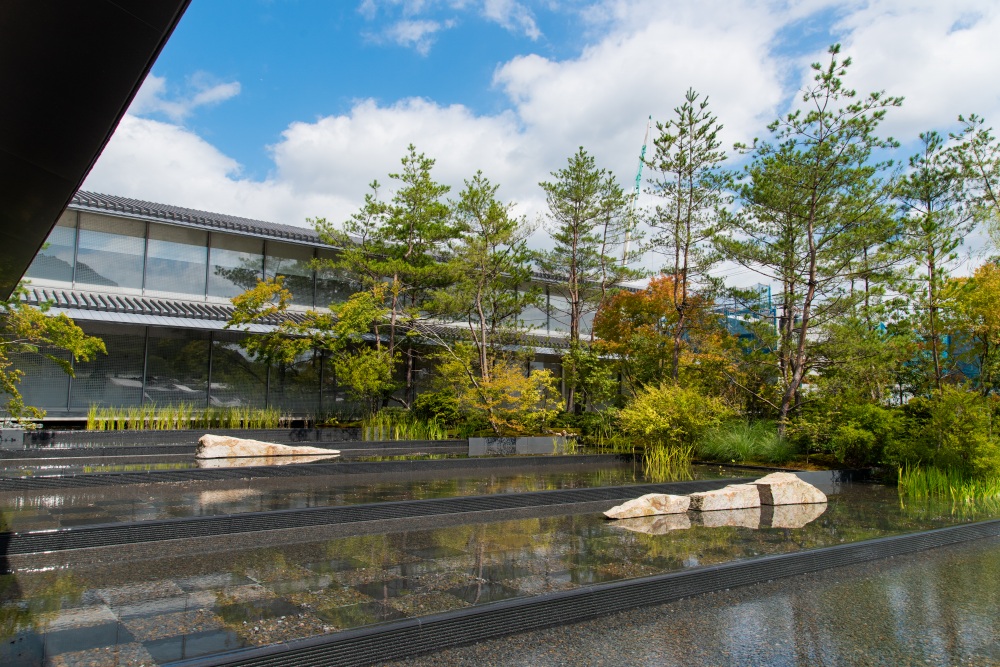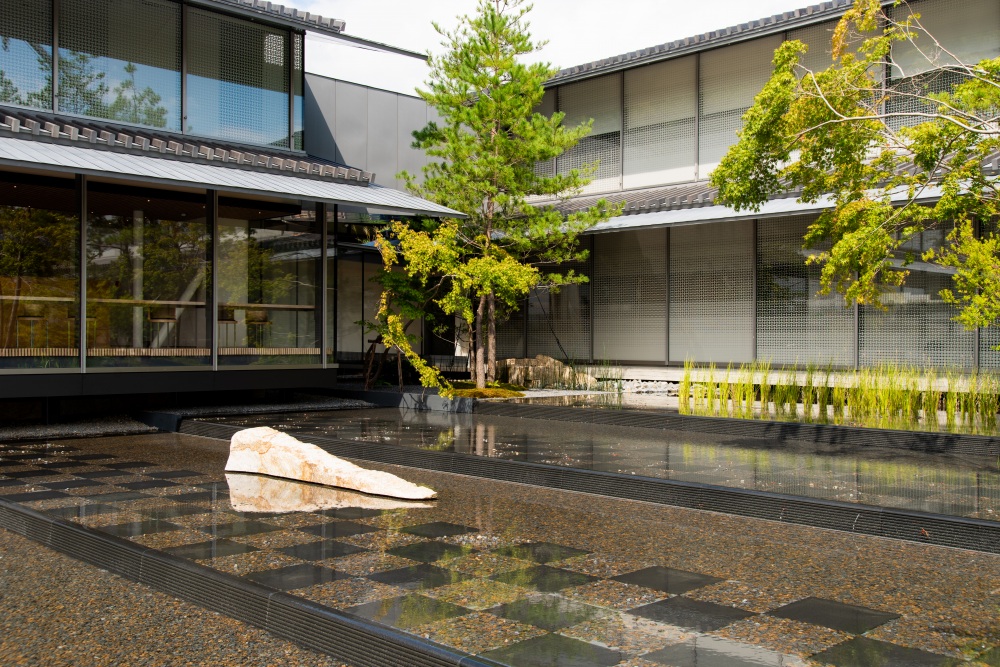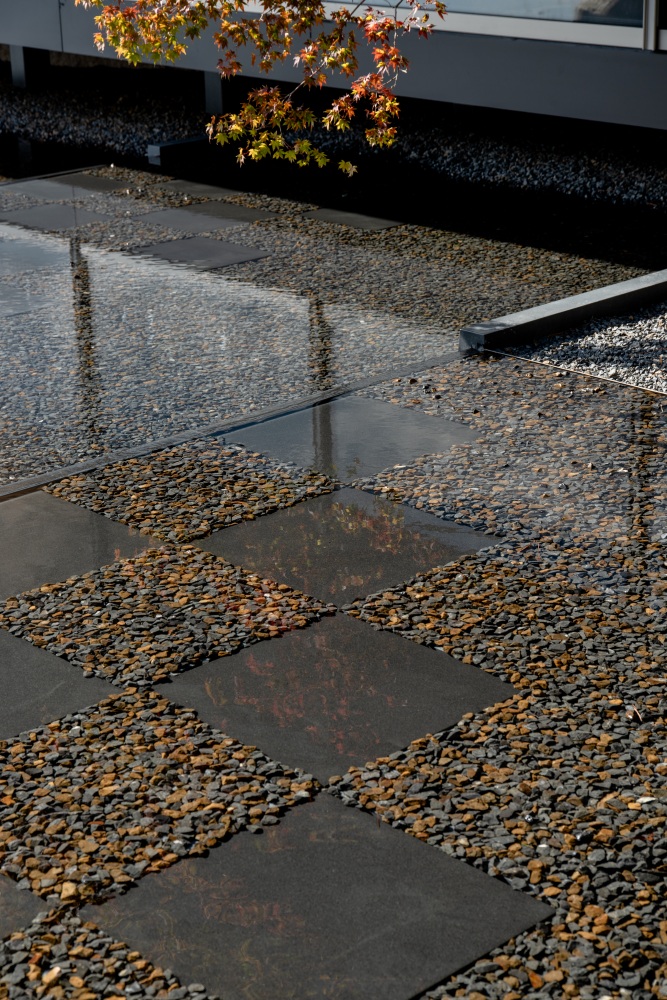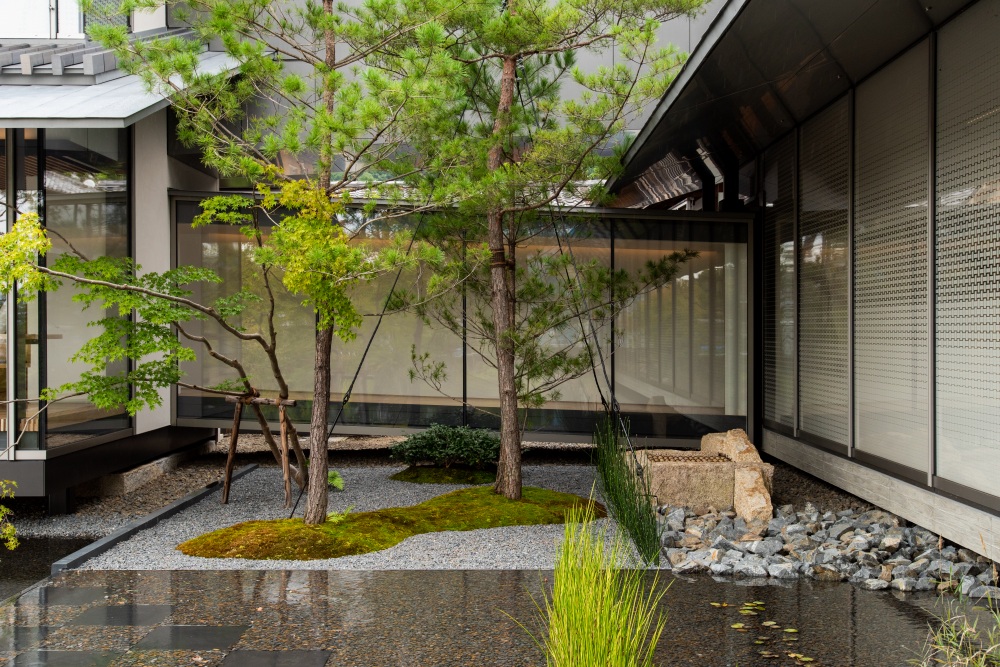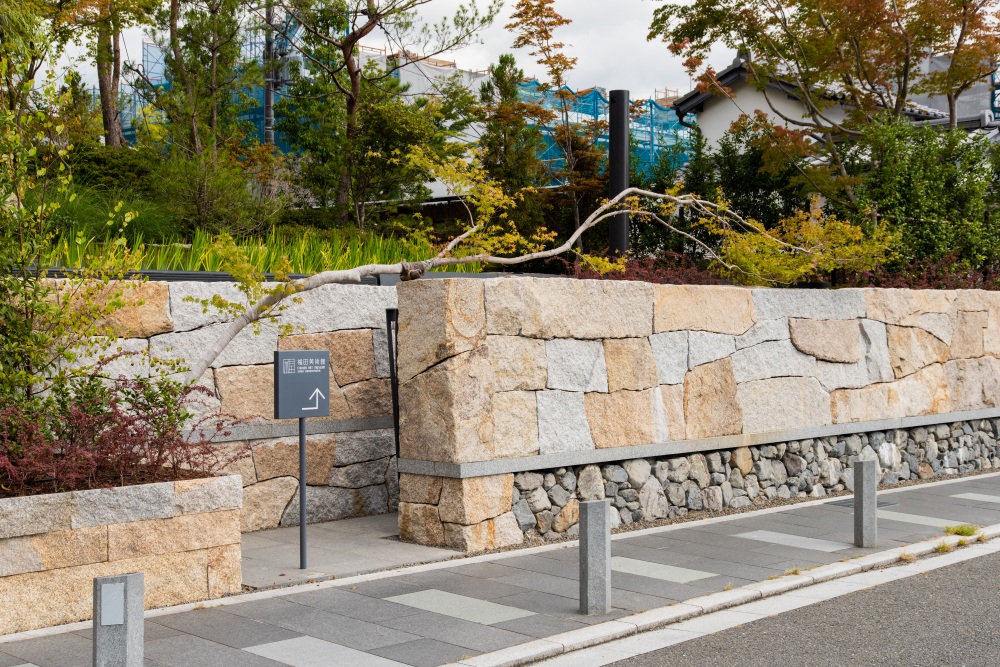 Fukuda Art Museum is a private museum opened in October 2019 in Arashiyama, a scenic area that is synonymous with Kyoto. Based on a plan and design by Yasuhiko Mitani (MLS, Inc.), Ueyakato Landscape performed the detail design and construction while also taking into account the nature and space of the Arashiyama area, which has also been designated a Scenic Landscape District of Kyoto.
As a concept for a garden fully using the museum's location across from the Arashiyama mountains on the Oi River's opposite shore, we not only used the Arashiyama mountains as borrowed scenery, but also reflected the surrounding landscape on a water basin that connects with the Oi River, thus rendering continuity and creating a space that makes the garden feel vaster.
Inside that water basin, water falls from six small elevations to create a feeling of continuity with the Oi River. Moreover, the rocks on the pond's bottom have deliberately not been fixed in place, and there is a checkerboard pattern of levelly set rock surfaces and gravel, and a borderline with the moss garden that is expressed ambiguously.
To keep water shallow and preserve water quality so that a mirror-like water surface is maintained, water is kept in a flowing state with a minimum of sunray exposure. This makes it possible to use a technique where scenic stones are set 15mm above the water's surface so that part of the water passes under their shade, thus decreasing the amount of ultraviolet rays hitting the water overall and allowing the generation of turbidity-causing algae to be suppressed. Hence, the transparent water basin goes together with a row of aquatic plants to emphasize a feeling of depth that extends back toward the Arashiyama mountains.
Tree varieties that inhabit Mt. Arashiyama and Mt. Ogura, including maples, cherries, and Japanese red pines, have been used. A corridor based on the image of a veranda acts as a space that allows the changes of the four seasons to be seen.
Due to damage from pine weevils, pine trees in the Arashiyama area decreased dramatically in the early 1960s. In this garden, Japanese red pines (akamatsu) were made the main trees as components that recall a lost landscape. In selecting red pines to plant in the garden, we planted trees that passed a pine wilt disease examination to prevent the disease's spread and preserve Kyoto's landscape.