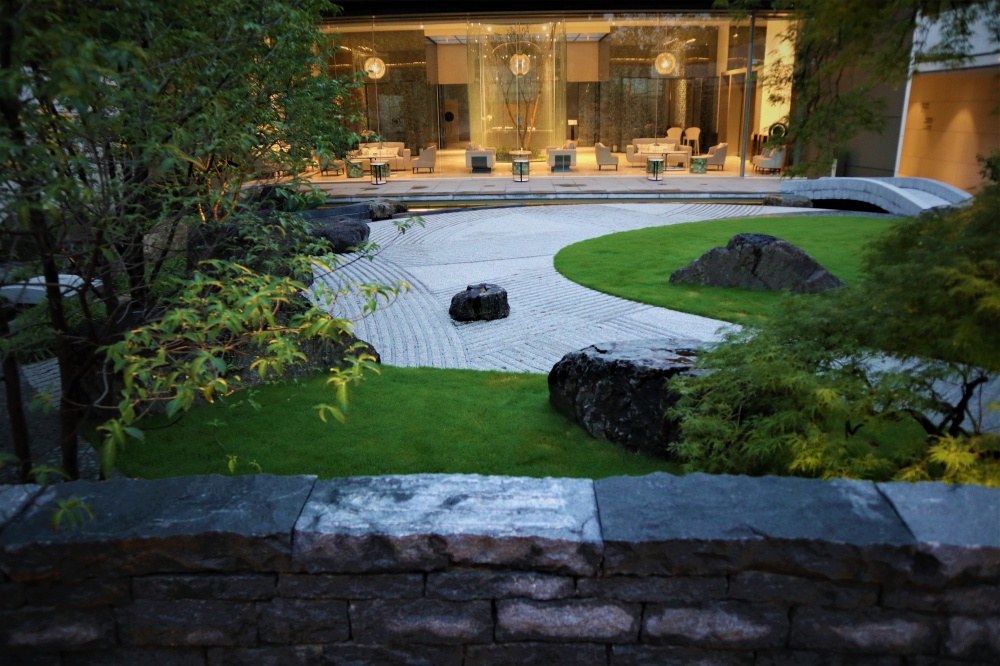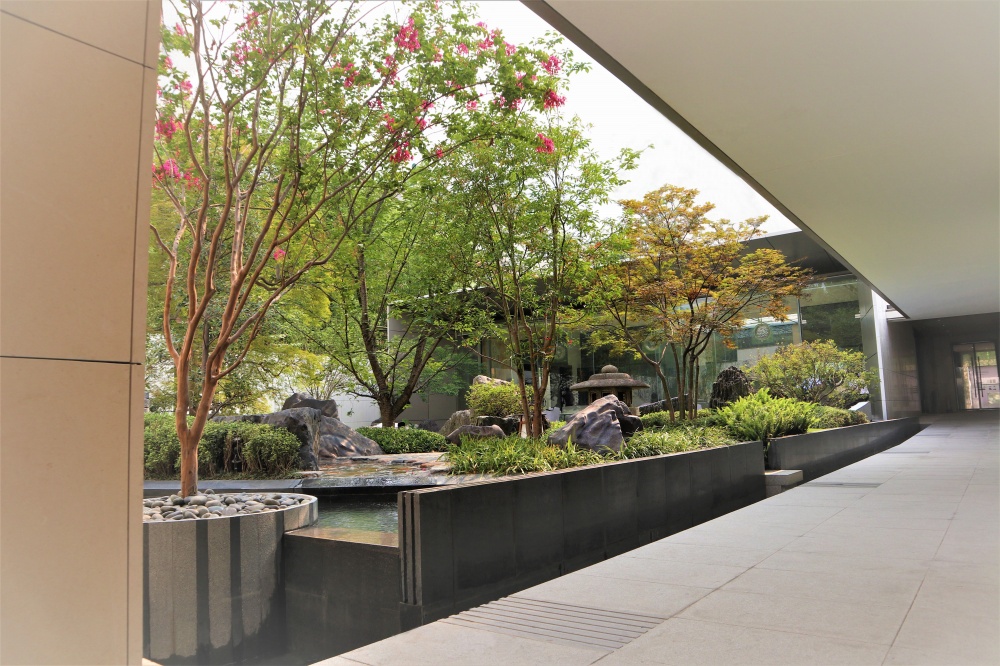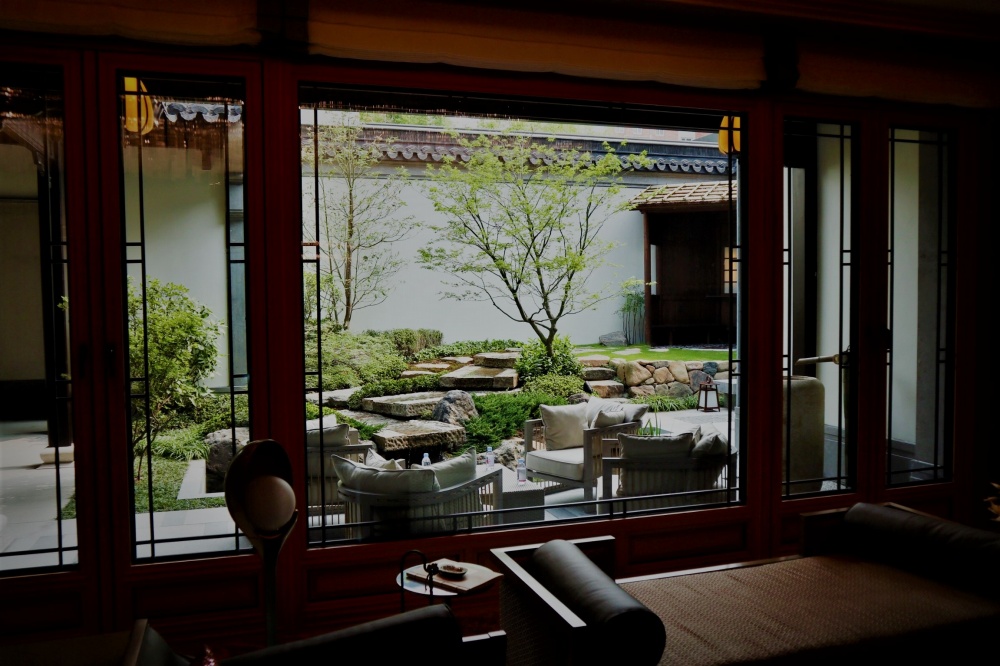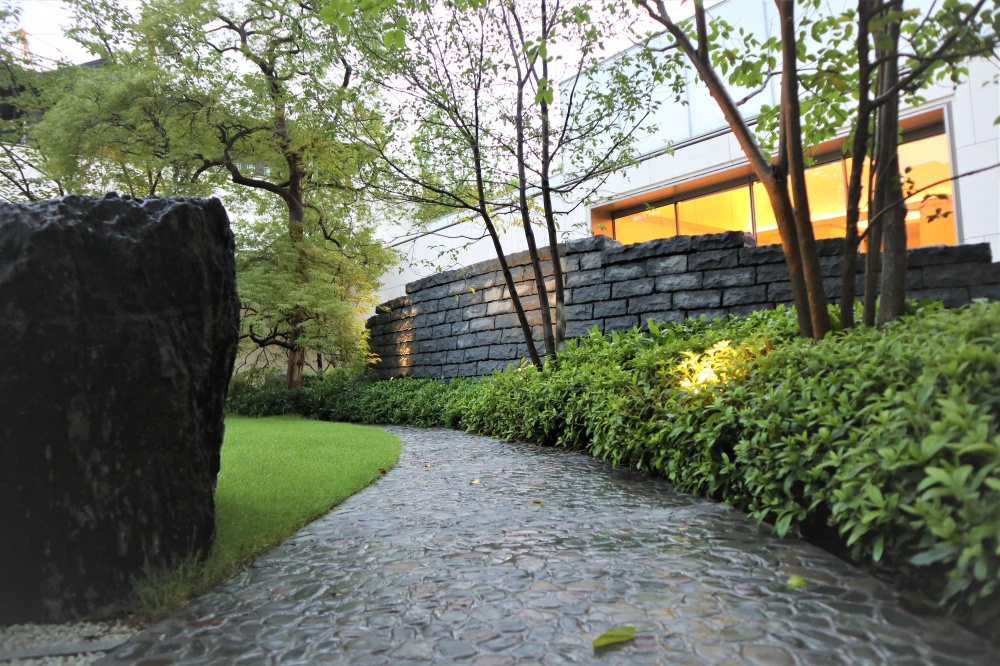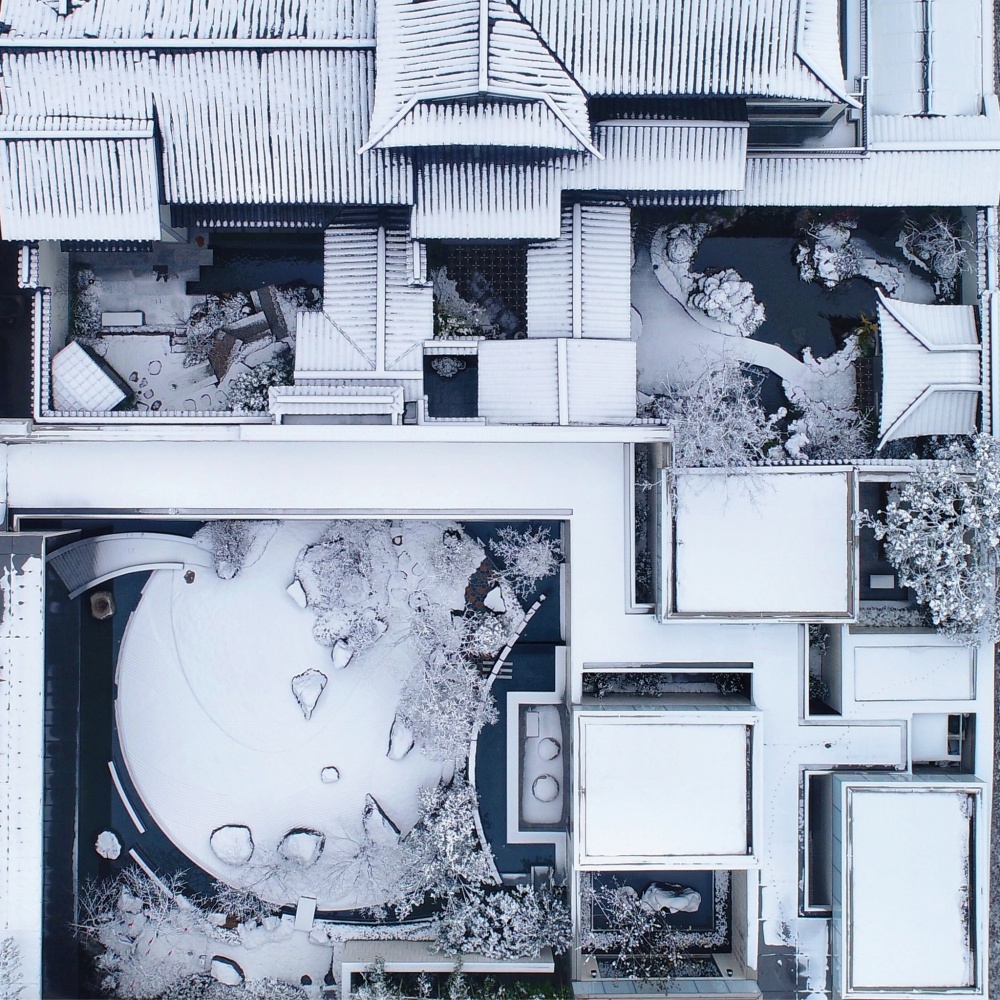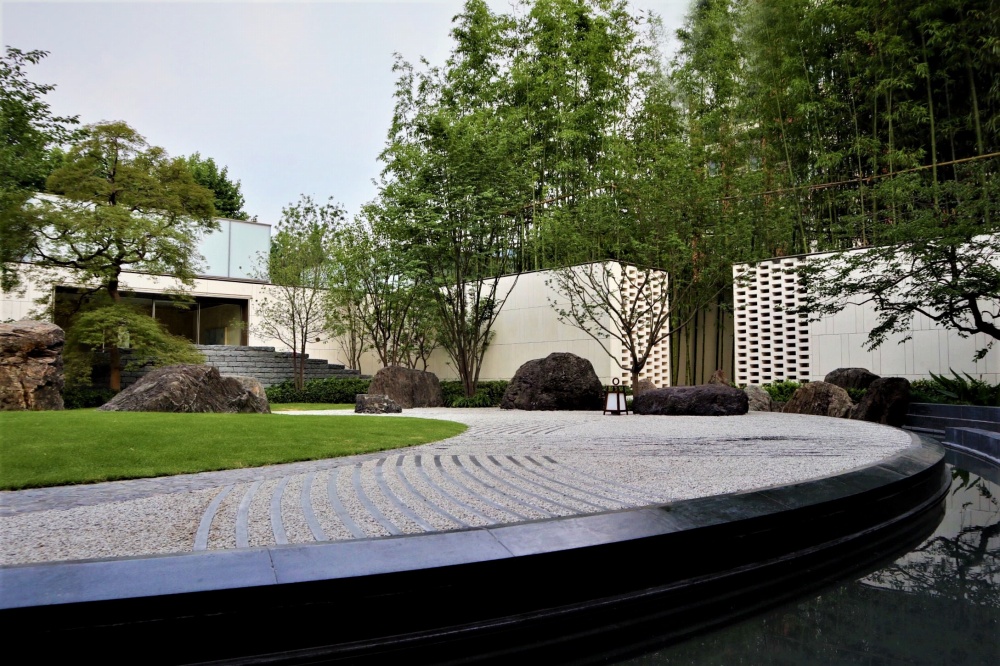 This garden was created in the heart of Hangzhou (a former capital of China) in response to a commission by Greentown China.
It is a guest reception facility where business discussions are held and the main facility for the Cháo Míng project. We also created a garden for the model house on the neighboring property.
The main garden was created according to the theme of Fukurokuju, the Japanese god of happiness, prosperity and longevity, in the hopes that visitors will nurture a home life based upon these three virtues.
The design allows the beauty of three-dimensional shapes to be appreciated by arranging elements such as scenic stones, trees and lanterns in the image of "tray landscape" (bonkei), a traditional art form in both China and Japan. It also features practicality as a space where receptions and traditional dance performances can be held on a white ocean of sand with contrasting angular stones arranged in an arc.
Famous stones consisting mainly of Kibune, Maguro and Sajigawa stones transported from Japan were arranged as scenic stones so that the beautiful designs created by nature can be enjoyed.
By contrast, the shore edging of the model house's pond uses stones that were found by searching along local rivers.
Cherry blossoms, weeping maples, Japanese maples, red plum blossoms, crepe myrtles, and zelkovas were planted to allow the changing colors of each of the four seasons to be felt.
Location: Hangzhou/Zhejiang, China
Accessibility: Public (to facility user)
Garden construction period: in 2017