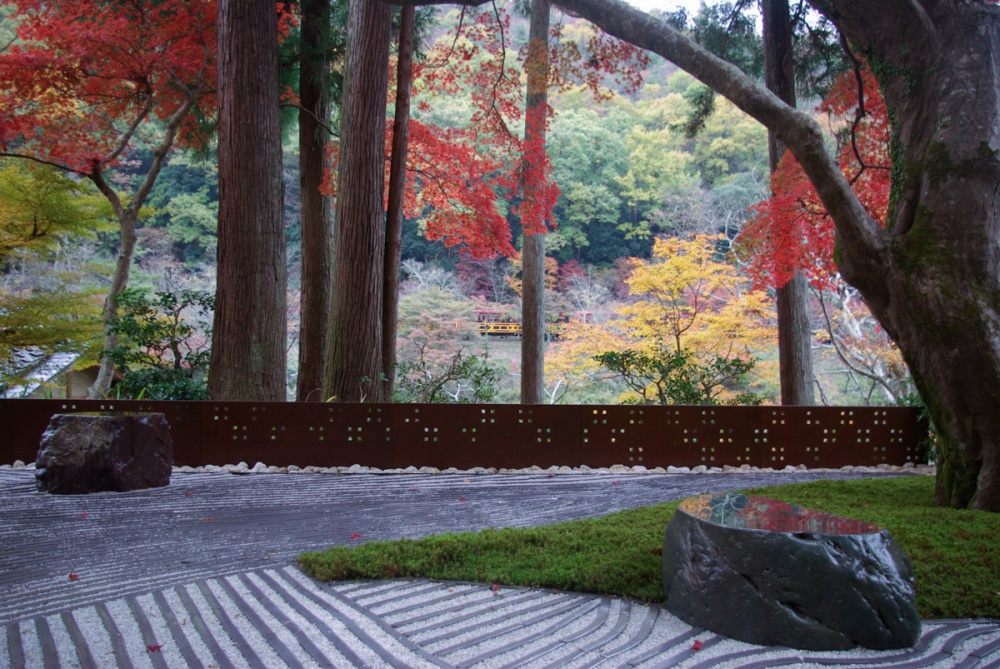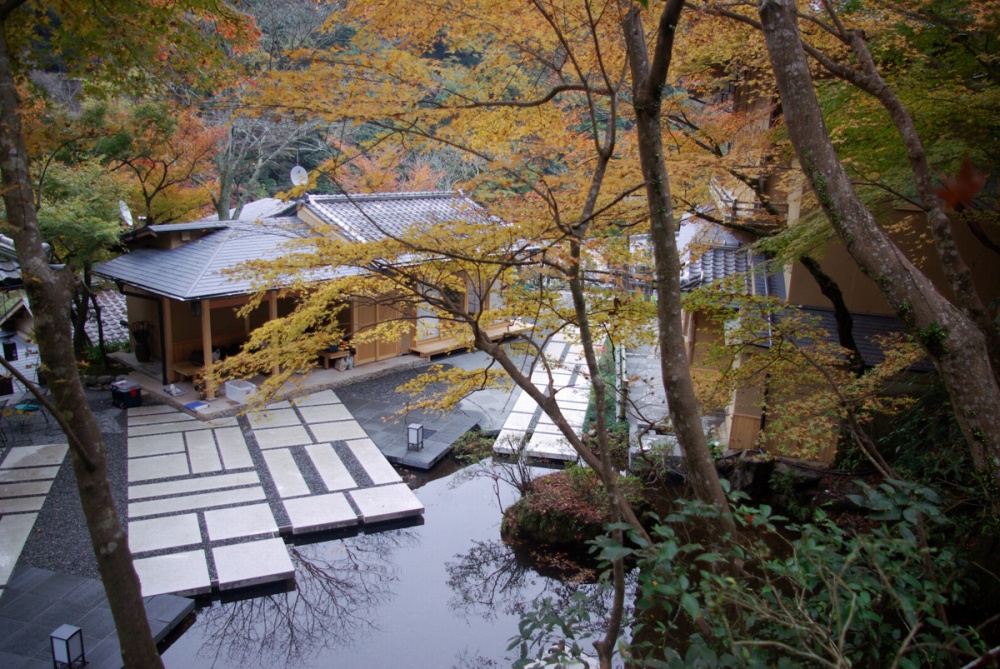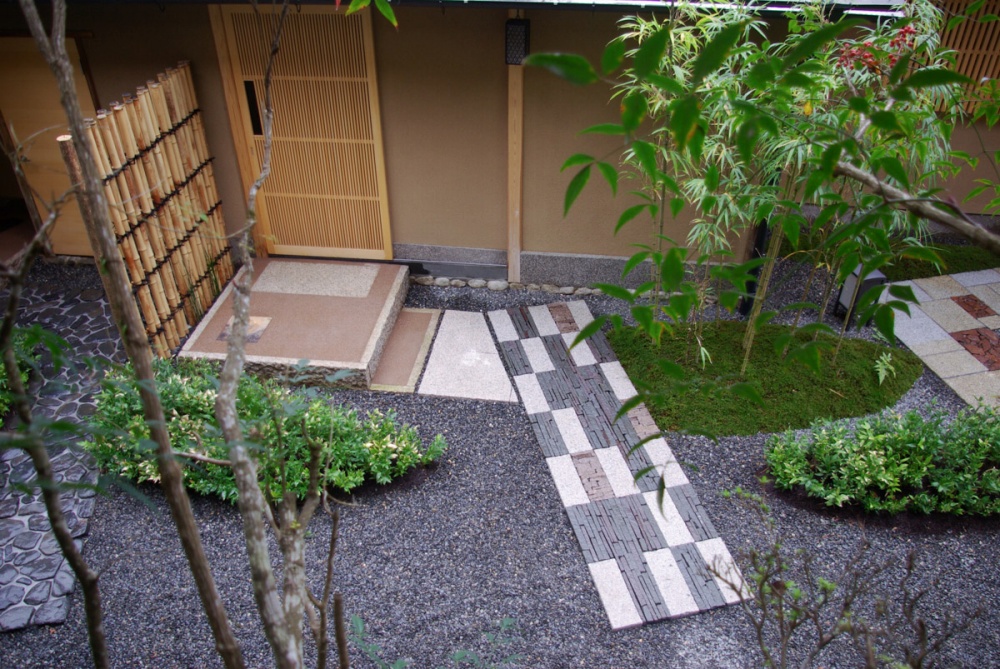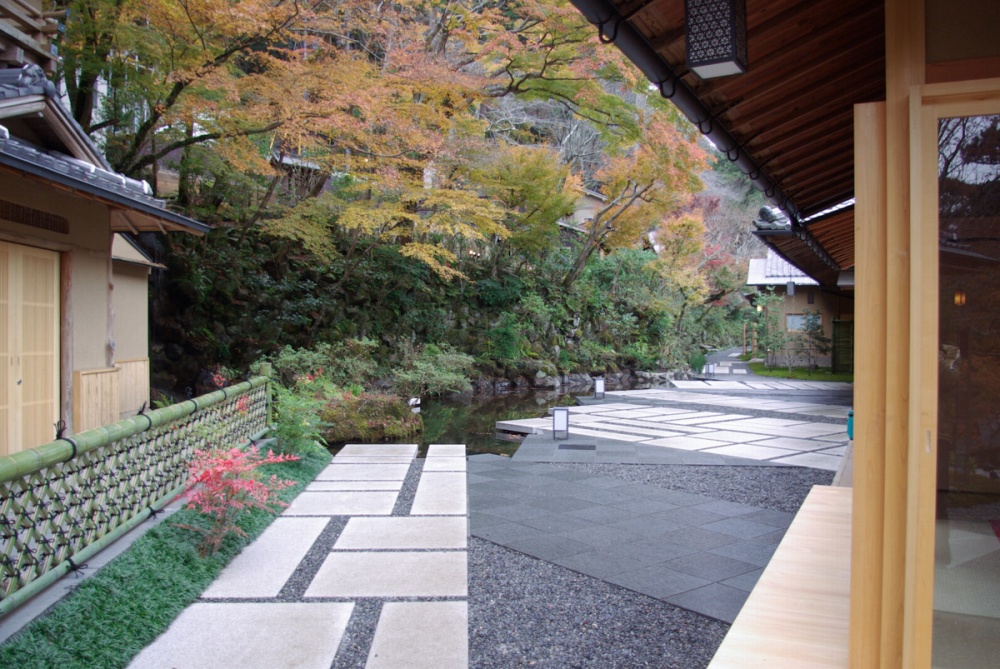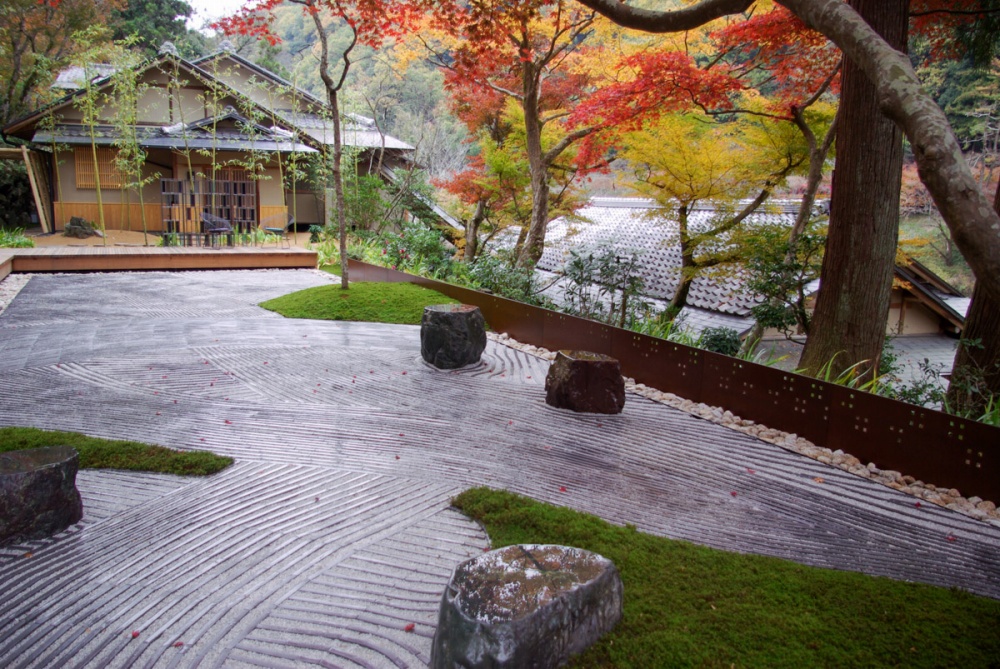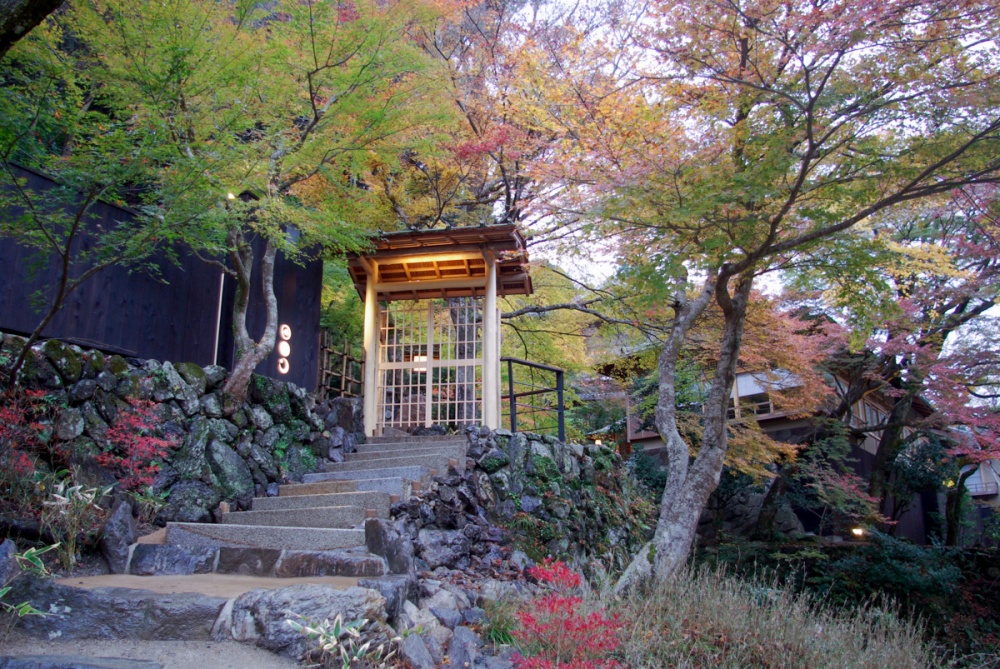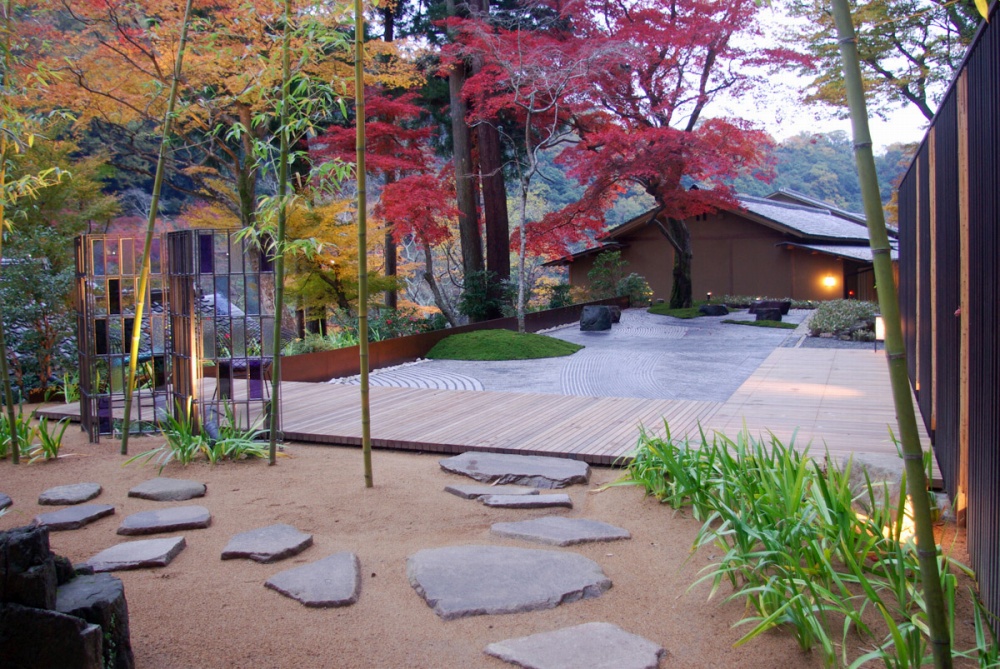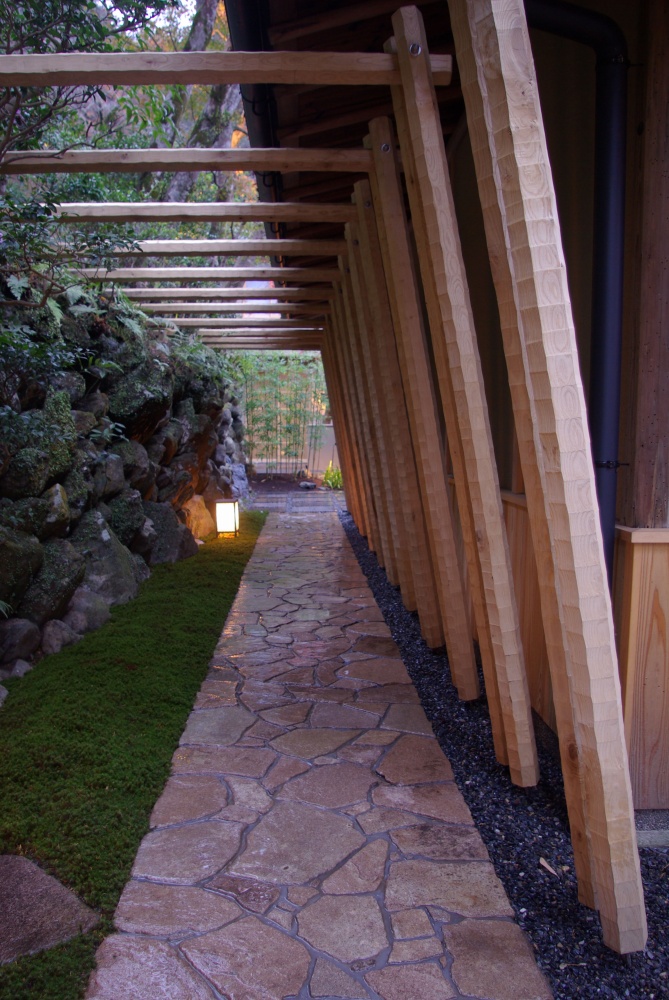 p>Kyoto's Arashiyama area has long been known as a site of scenic beauty. During the Heian period (794-1185), Japanese royalty such as Emperor Kanmu and other nobility members often came here on sightseeing excursions.
Today, it still draws many visitors as one of Kyoto's most celebrated tourist sites.
Here in Arashiyama, Hoshino Resort opened Hoshinoya Kyoto in 2009 after renovating Rankyokan, a traditional Japanese hot spring inn with a history going back to the Meiji period (1868-1912). Hiroki Hasegawa, president of Studio Onsite, was responsible for the garden's design.
Located on a steep slope reached by traveling up the Oi River from Arashiyama's Togetsu Bridge, Hoshinoya Kyoto not only boasts a spectacular view from its premises and is renowned for ferry boats that provide guests with exclusive service to and from the resort and extraordinarily tasteful receptions, but since its renovation, each of the areas on its grounds now feature eye-catching designs.
As guests advance toward the back of the long and narrow resort grounds, they see the different nobedan pavement patterns arranged in front of the entrances to each guestroom. Stone materials used for the nobedan pavement were gathered from Kyoto and other areas such as Yamanashi, Kagawa, Hyogo and Okayama prefectures and are arranged in unique designs that delight the eyes of passers by.
Then, inside the "Oku-no-niwa" (or "interior garden"), in what we may consider a modern-day version of the traditional Japanese karesansui ("dry landscape") garden, we find an innovative design that uses smoked tiles sunk into white sand to resemble raked gravel patterns. Even more surprising is that, because these tiles preserve the garden's raked gravel patterns, guests can walk inside this dry landscape garden while enjoying the view of the Oi River and the Arashiyama area. Additionally, there are several stones in this garden whose top surfaces have been polished flat. These stones can either be appreciated as ornaments or sat upon. In autumn, however, the tops of their surfaces reflect the red maple leaves of autumn just like a water surface, producing an inexplicably subllime atmosphere. This garden retains karesansui taste while also presenting a space that people can enter inside, and that at the same time allows us to appreciate the harmony it strikes with the changing scenery of the four seasons.
Hence, Hoshinoya Kyoto's garden is a Japanese-style reception space that blends together Hiroki Hasegawa's innovative design with the traditional construction techniques of Ueyakato Landscape. Come enjoy a garden space that harmonizes tradition with innovation that can only be experienced here.