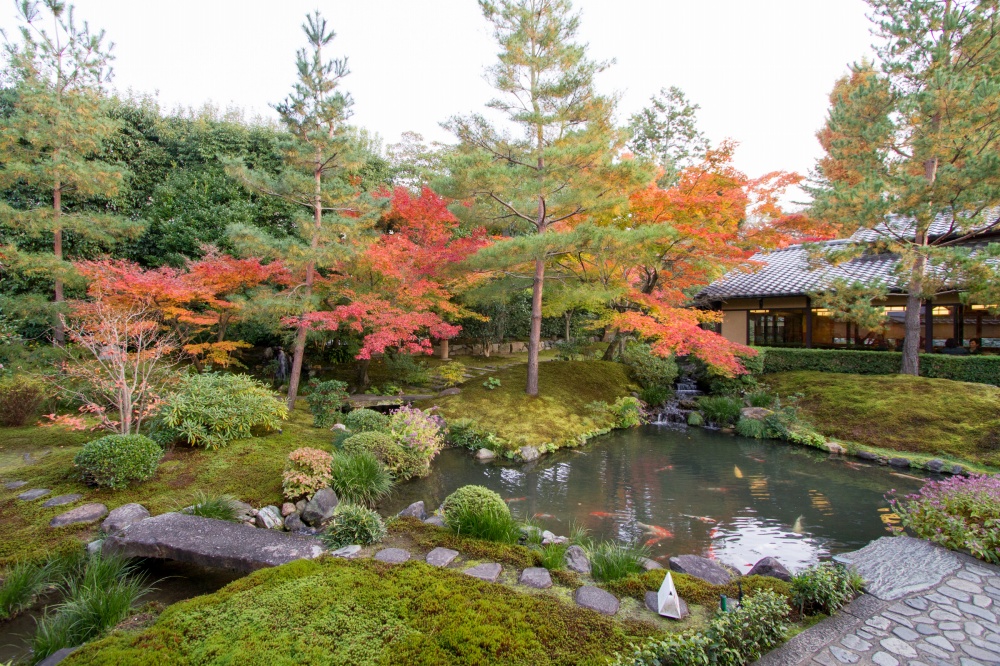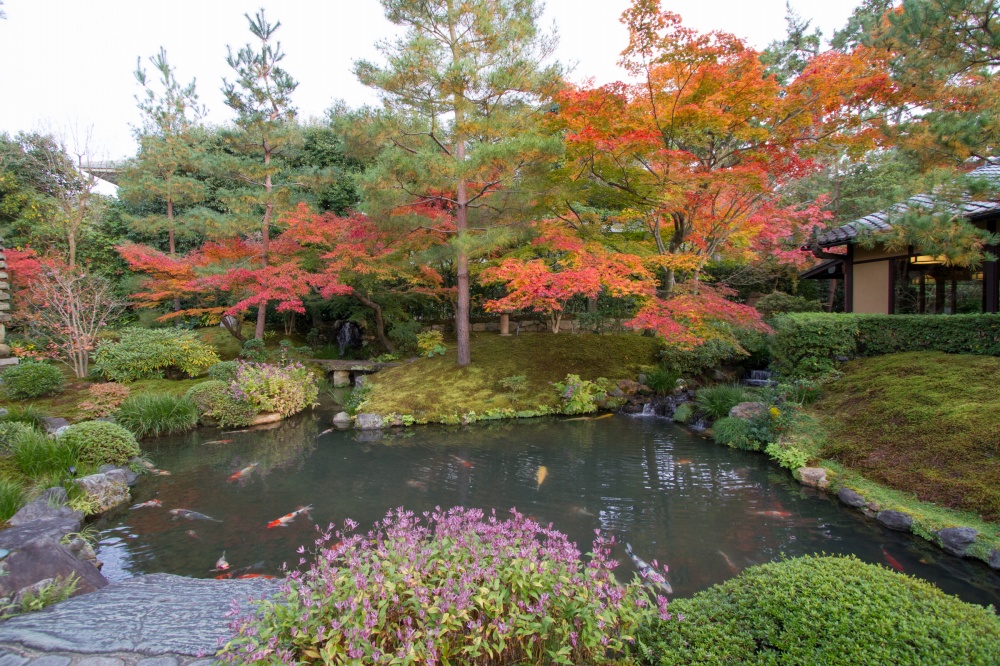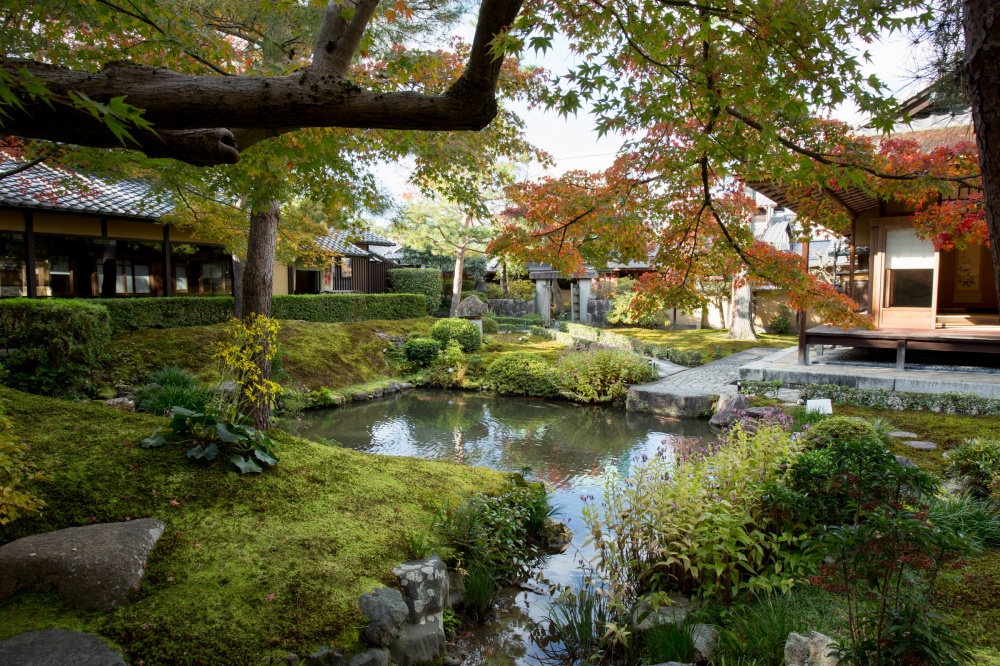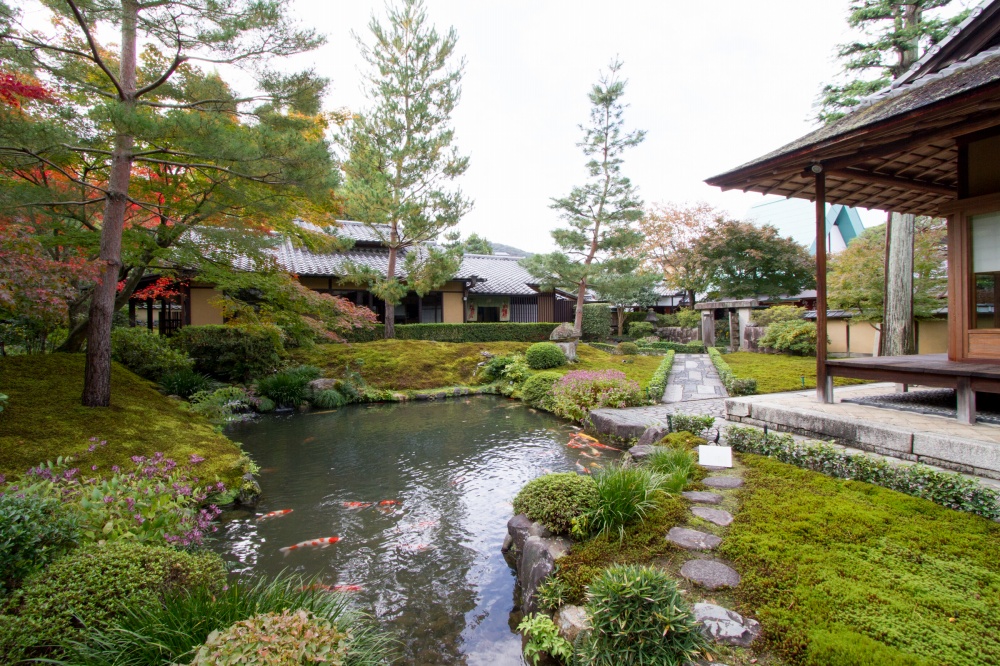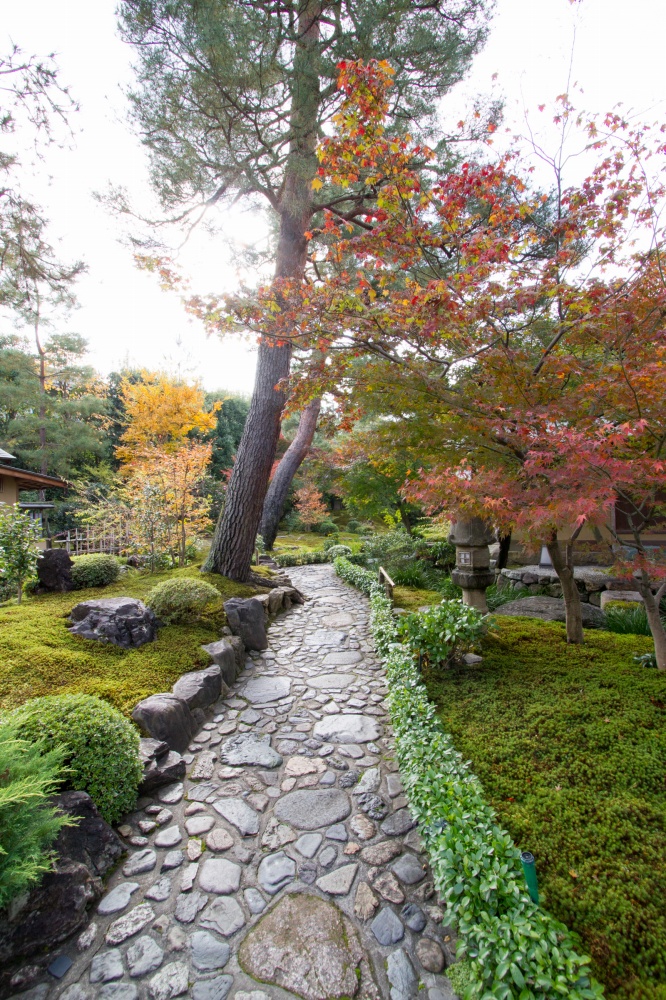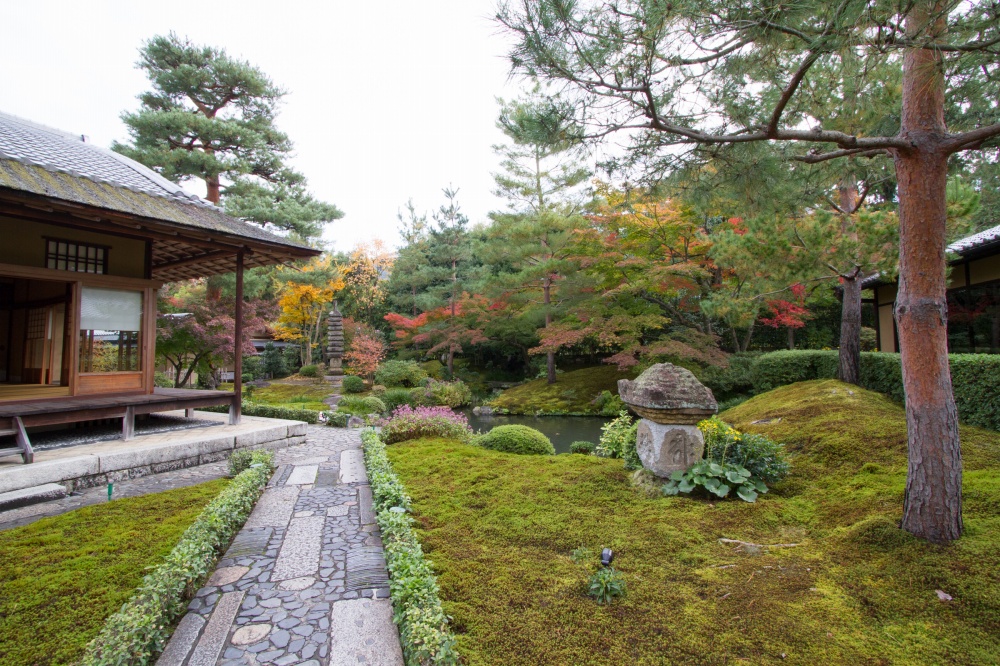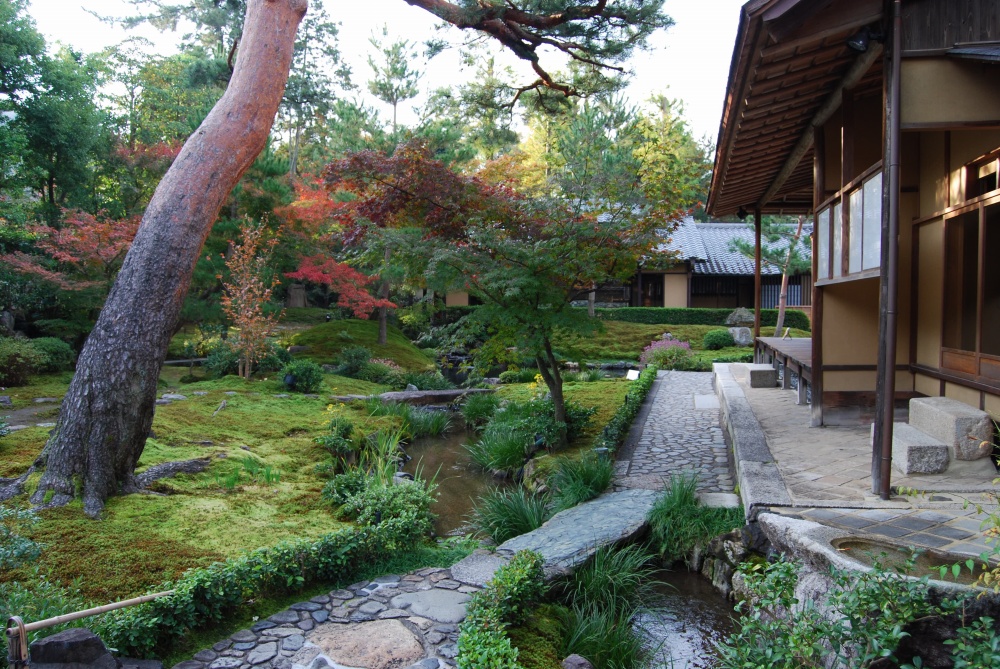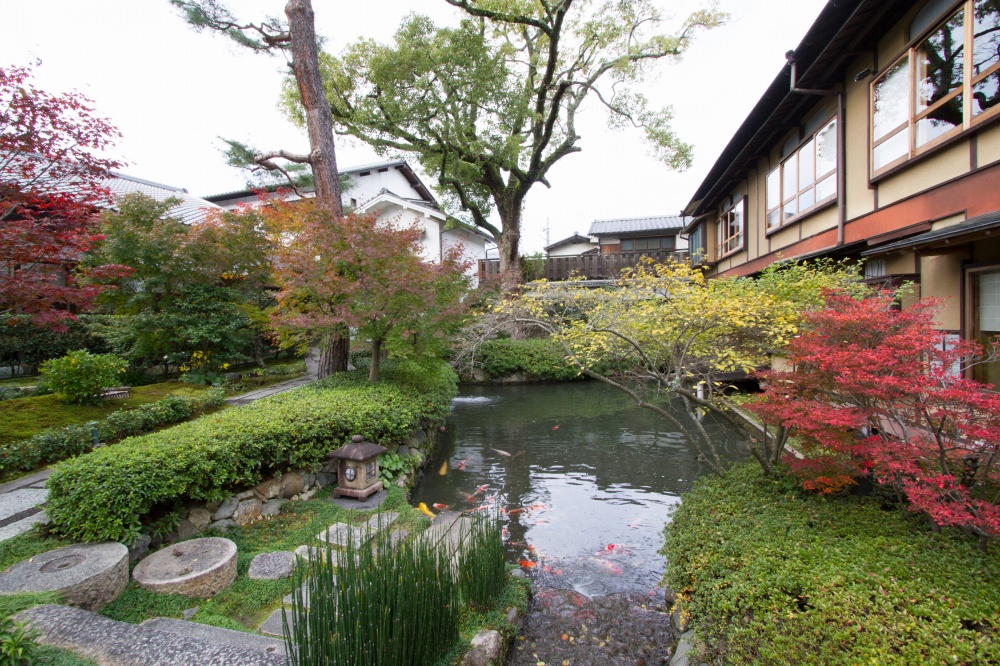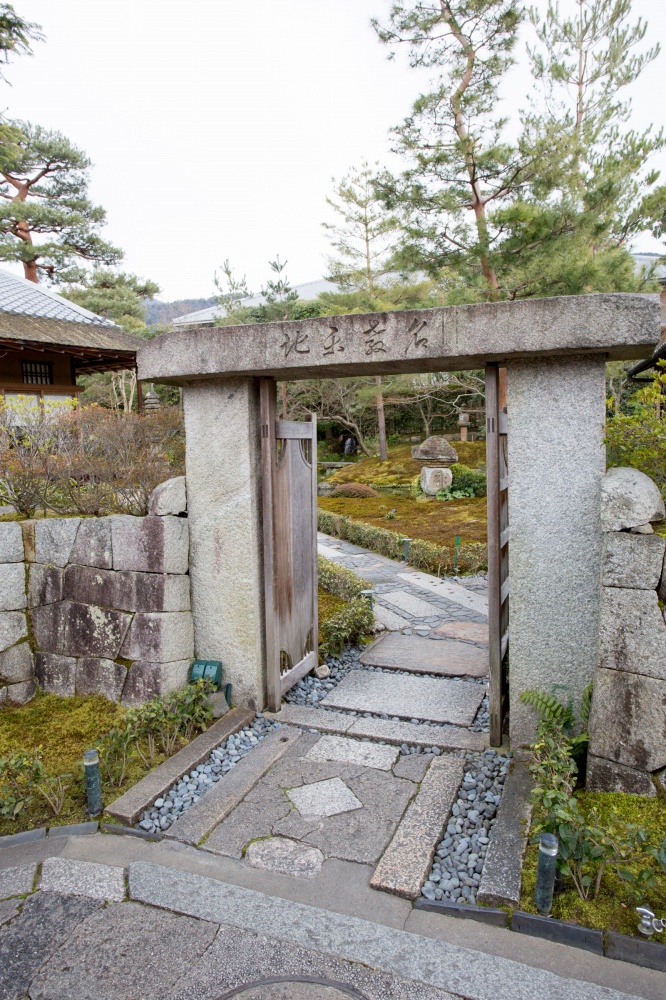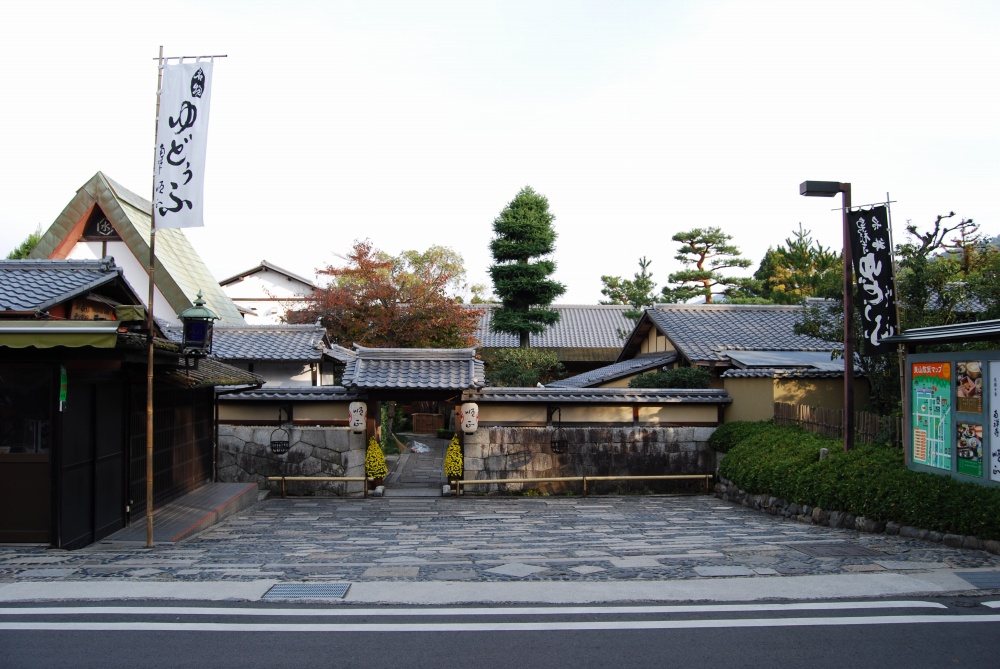 Junsei Shoin (literally "Junsei Study Hall") was originally a medical school. It was established in 1839 by Shingu Ryotei, a well-known doctor schooled in Western medicine. The school was built next to Nanzen-ji Temple. Its elegant architecture and garden were made famous by the Pictorial Guide to Kyoto's Places of Scenic Beauty (Karaku meisho zue), a guidebook to the Higashiyama area written in 1864.
The medical school originally had many fruit trees and a large herb garden where precious medical herbs were planted. Yet it is said to have been in ruins by 1946, when the property was purchased by Ueda Tan'ichiro, the head of a textile fabric company. But the garden was repaired and stone objects such as lanterns, old temple stones, and pagodas were added. The "heart character pond" (resembling the Chinese character 心 for "heart") on the garden's southeast side was irrigated with a stream from the Lake Biwa Canal on its south and east sides, with bridges being erected over each resulting stream. This water flows from the "heart"-shaped pond across the front of the Rengetsu-tei ("Lotus Moon Pavilion") on the garden's northeast side and finally reaches the garden pond to the northwest.
Since 1962, there has been a simmered tofu restaurant here. The entrance garden and front garden appear to have been left largely unchanged since the time they were first depicted in the "Pictorial Guide to Kyoto's Places of Scenic Beauty." There is also a stone gate by the entrance to the tea garden that recalls the days when there was a medical school here. That stone gate, along with the study hall, is today a Registered Tangible Cultural Property of Japan.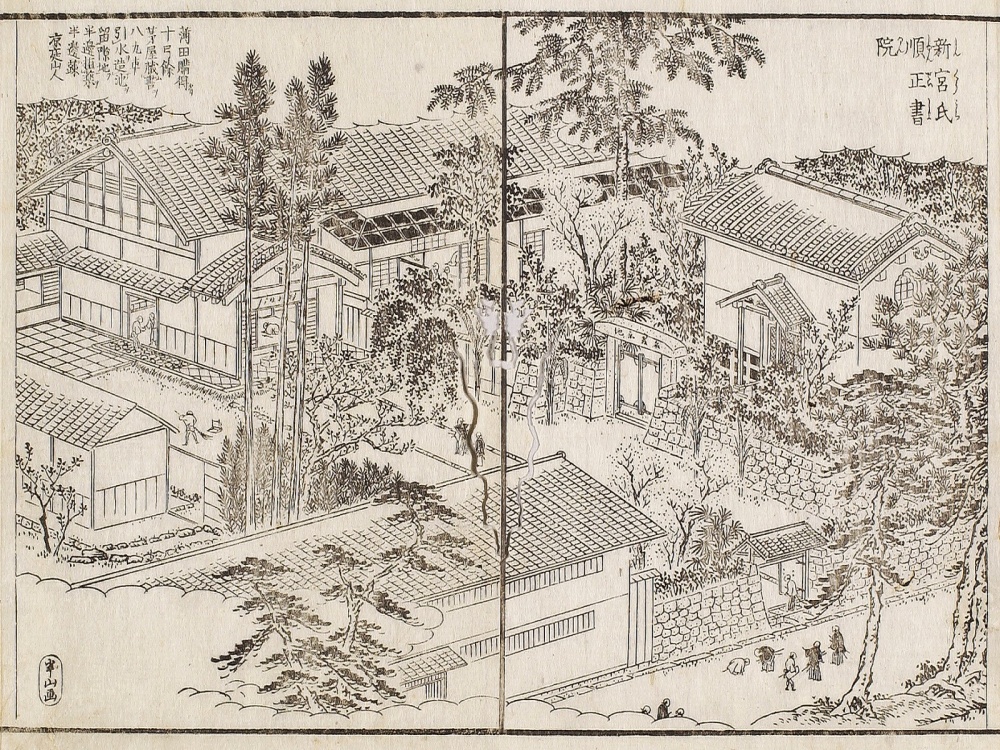 Karaku-meisho-zue (1864)