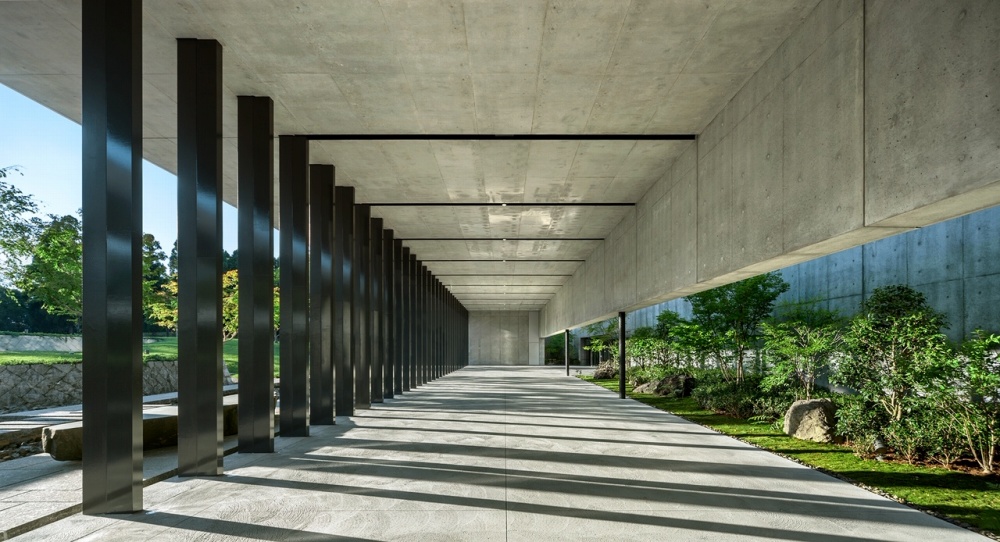 Photo : Higashide Photo Studio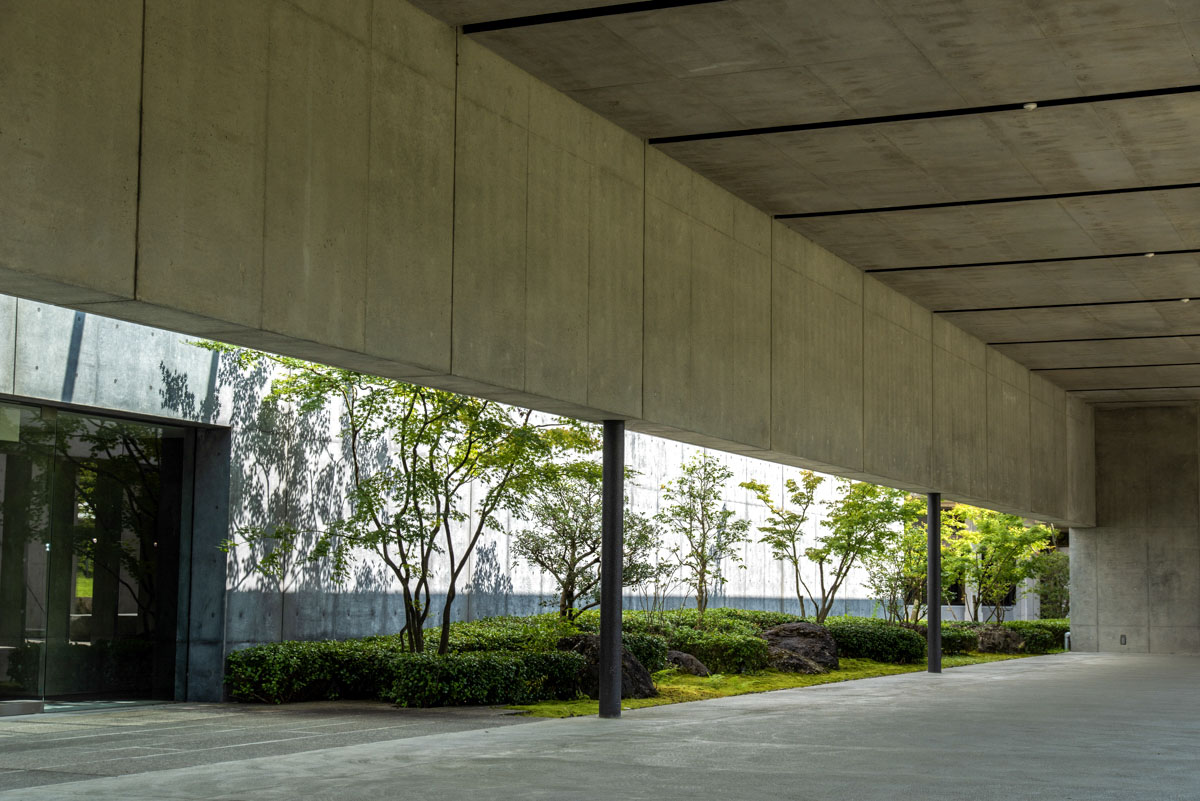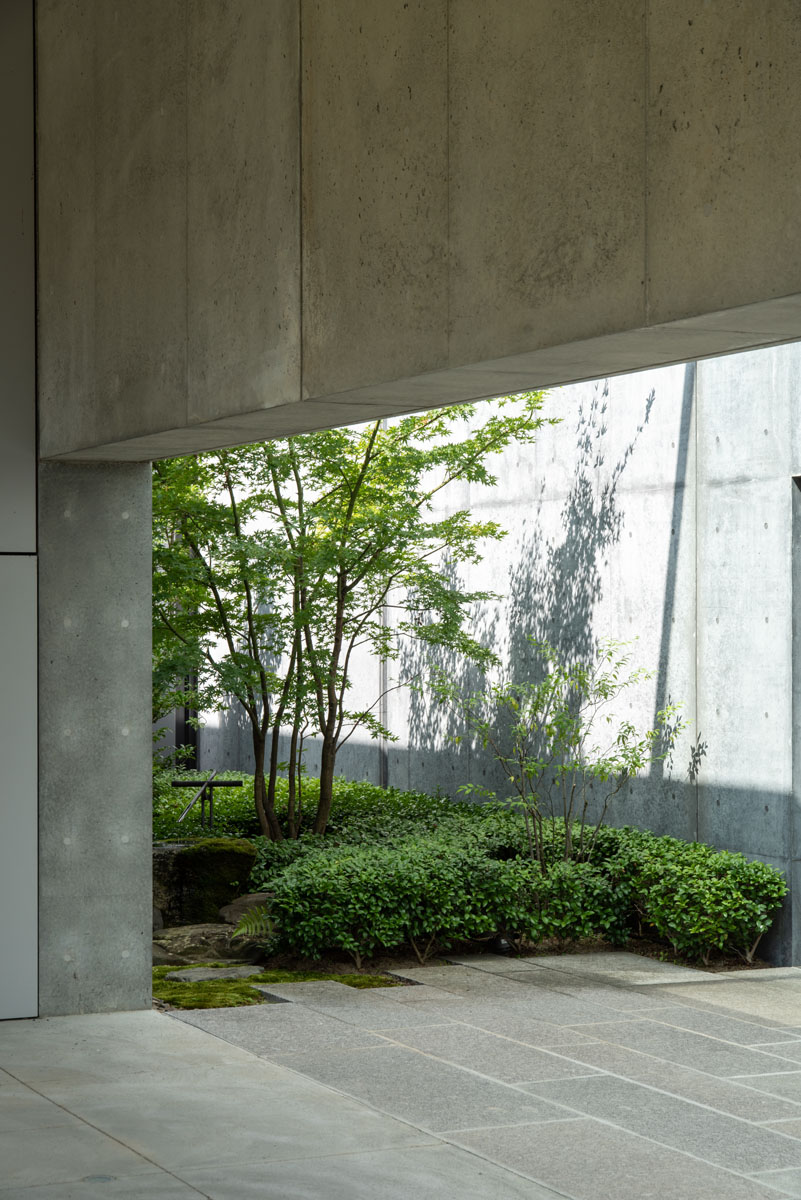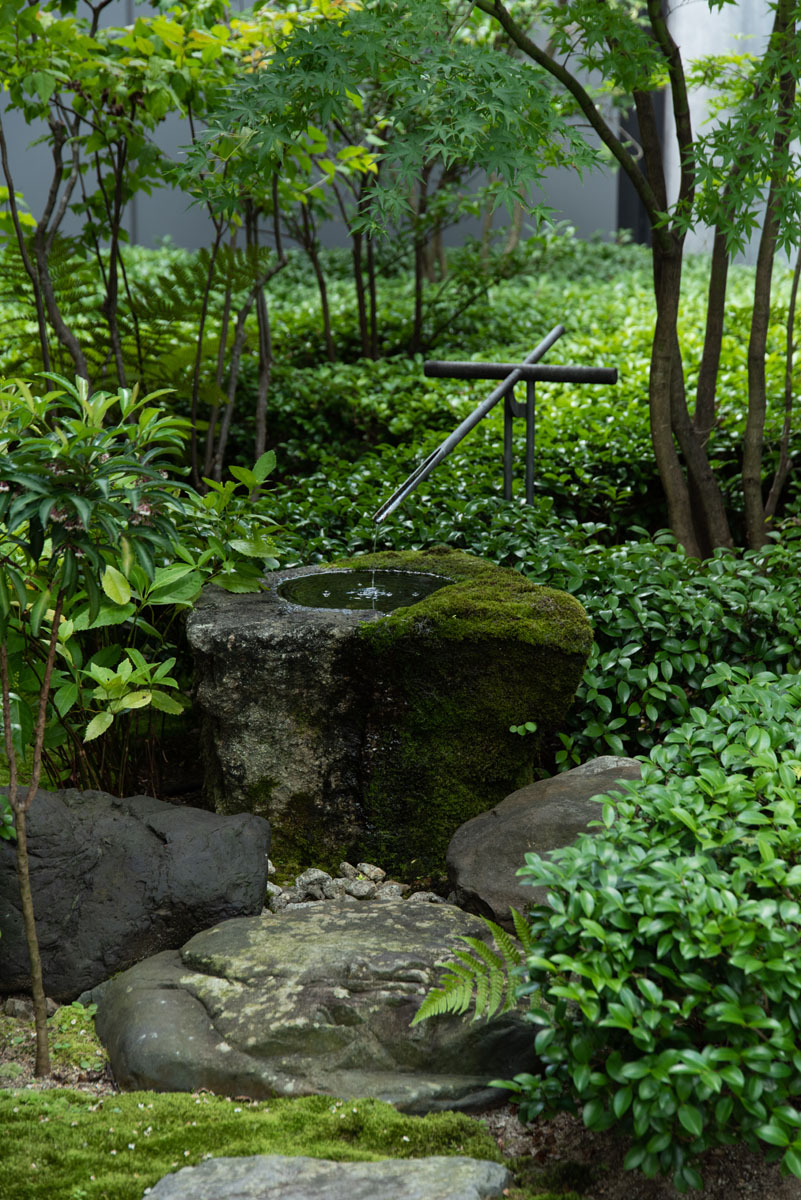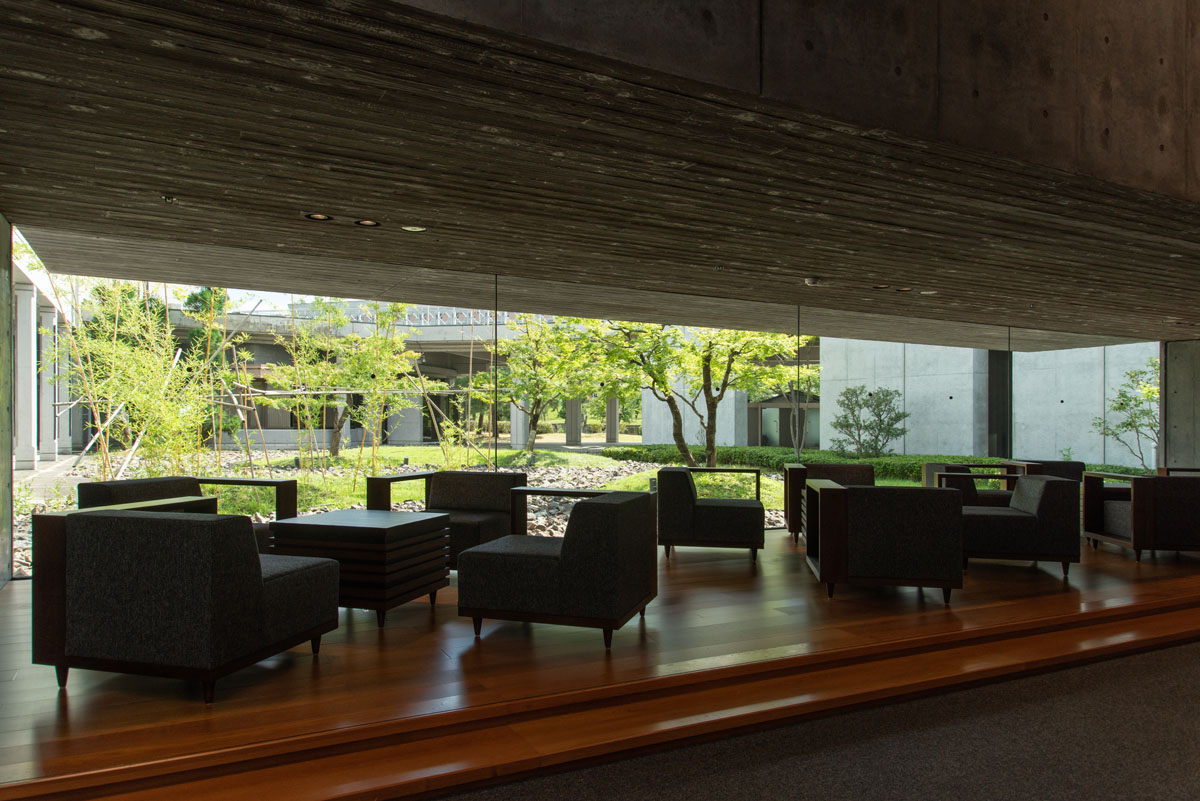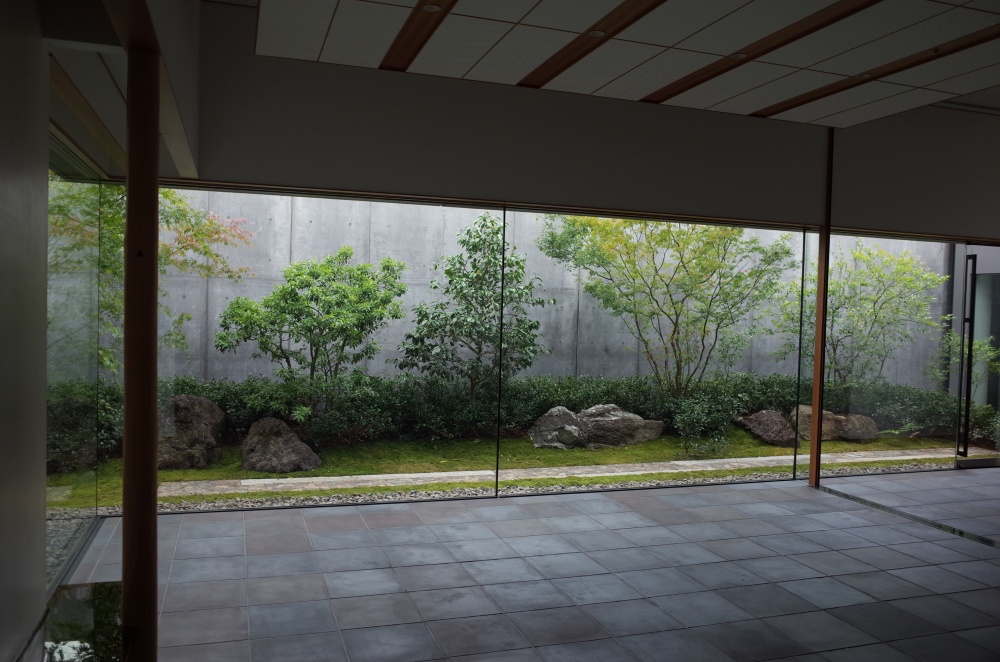 Photo : Higashide Photo Studio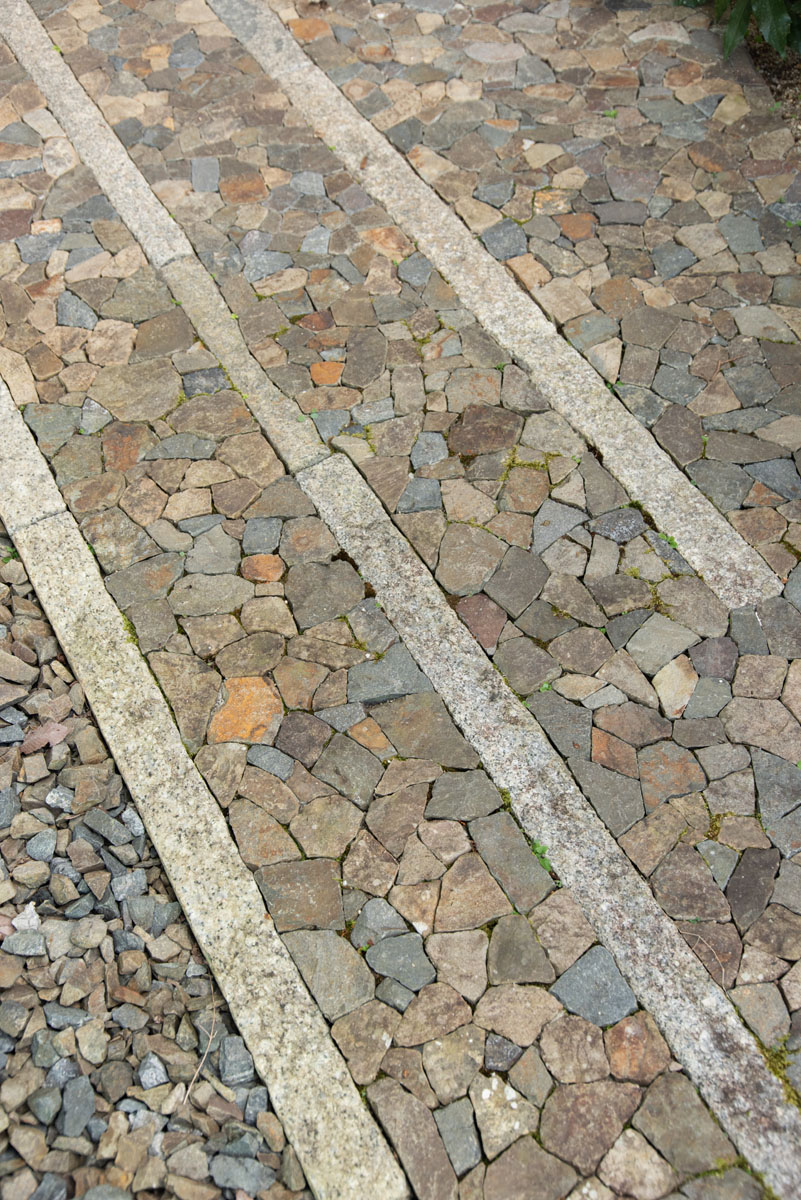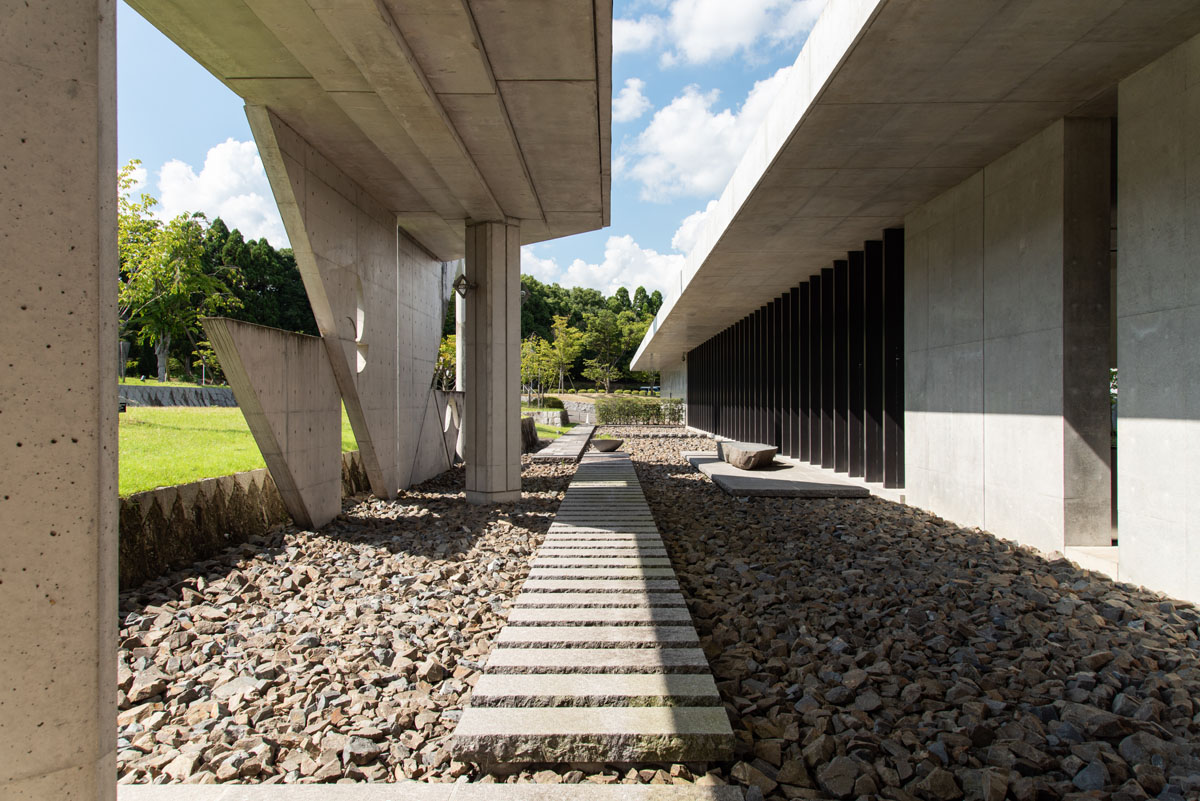 In October 2018, the Kyoto International Conference Center opened a New Hall with a design that complements the existing Event Hall. Ueyakato Landscape's constructed this design according to the theme of "garden and architecture as one." The integration of building and garden that results conveys the unique feeling of Kyoto.
At New Hall, efforts have also been made to display Kyoto-style arrangements, with particular emphasis being placed on the hall's interior décor. That's why we decided to incorporate traditional techniques, materials and spatial compositions that create a Kyoto-style arrangement inside the garden too.
Through a design created by Toshiro Komatsu of Nikken Sekkei Ltd., four respectively unique areas (front garden, folding screen garden, courtyard garden, and a newly added exclusive suite garden) connect together a diverse range of spaces by ingeniously integrating with the surrounding landscape and the center's existing facilities. In undertaking this design's construction, not only did we make sure to grasp the design intent, we made proposals for each material based upon a close exchange of opinions with the designer and created mock-up samples. This was a cooperative effort dedicated to bringing about a higher quality creation.
The folding screen garden nearby the foyer entrance, which is the hall's entrance area, is arranged as a "reception garden." Its characteristic features include the beauty of the four seasons in a mountain village setting and an earthen jar (suikinkutsu) that creates a soothingly pleasant sound from dripping water. For the front garden and courtyard garden, where concrete buildings harmonize with dynamic dry landscape gardens, we proposed using Kyoto stones (such as black Kurama stones) that would suit the space's ambience. For the exclusive suite garden, our gardeners made full use of their craftsmanship to create a beautiful scattered hailstone pavement (ararekoboshi) made from Kyoto stones.
By fusing modern design together with Kyoto spirit in the setting of northern Kyoto, we achieved a space superbly suited for guests gathering from all over the world.