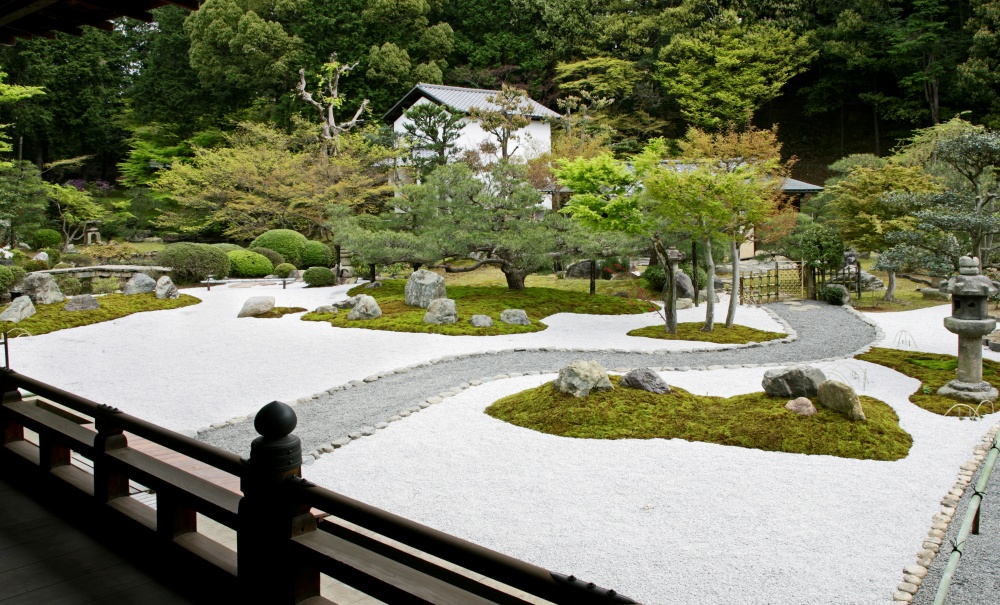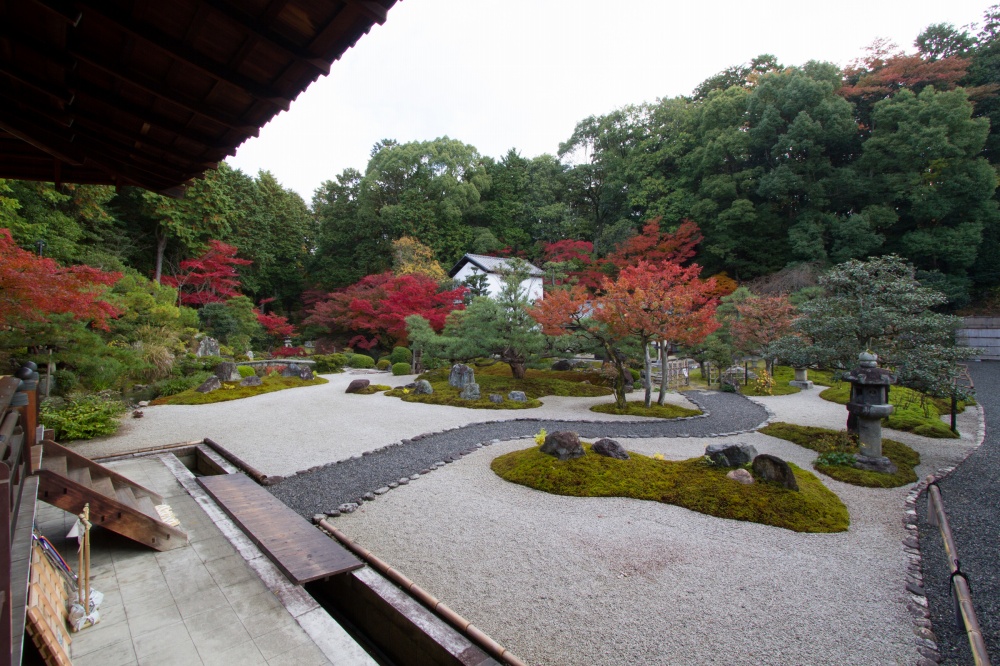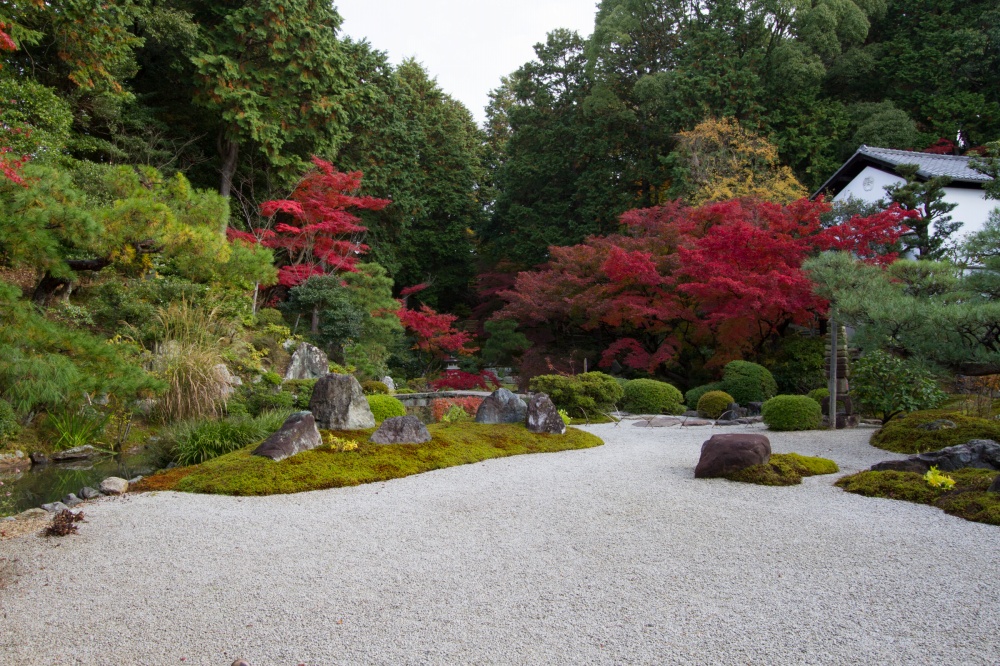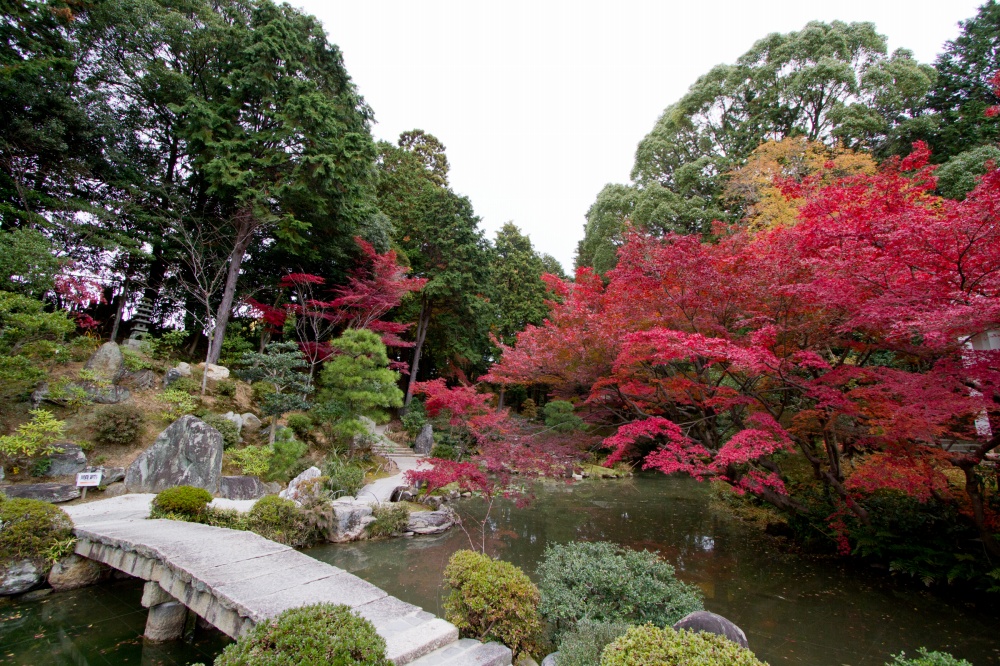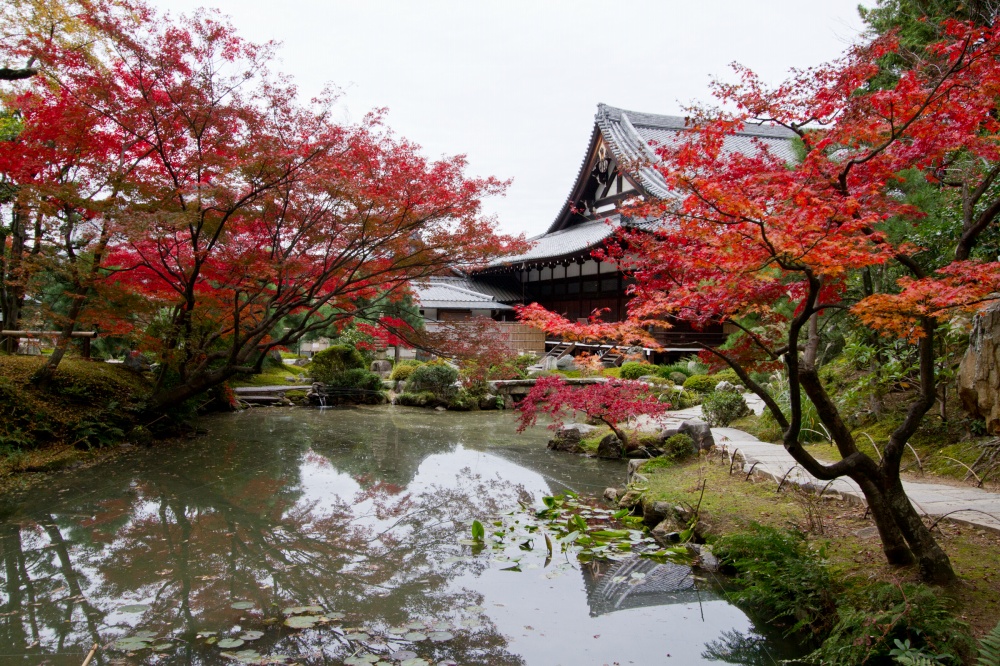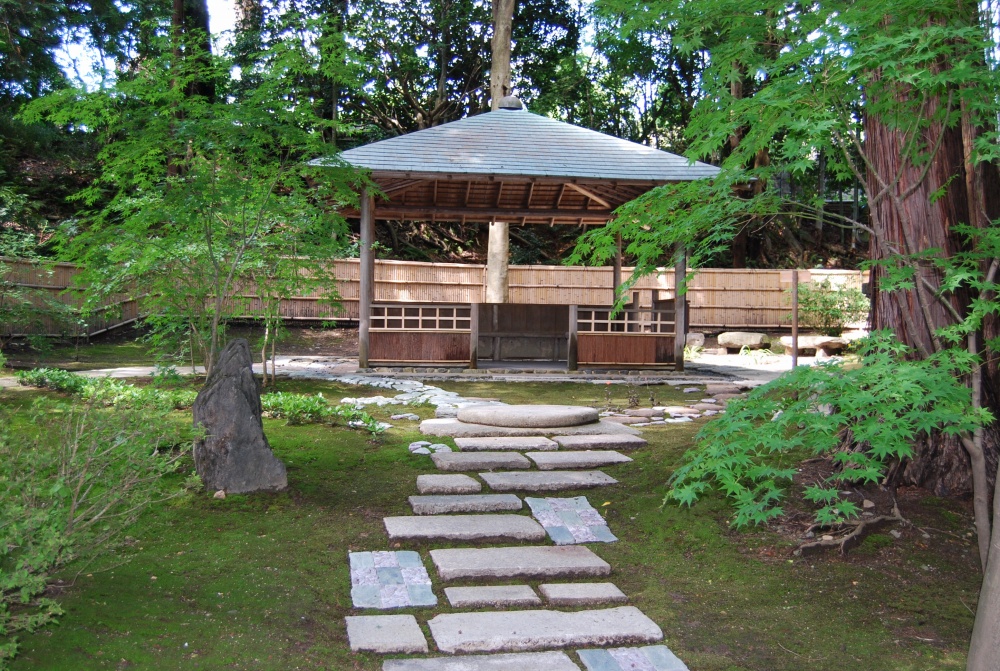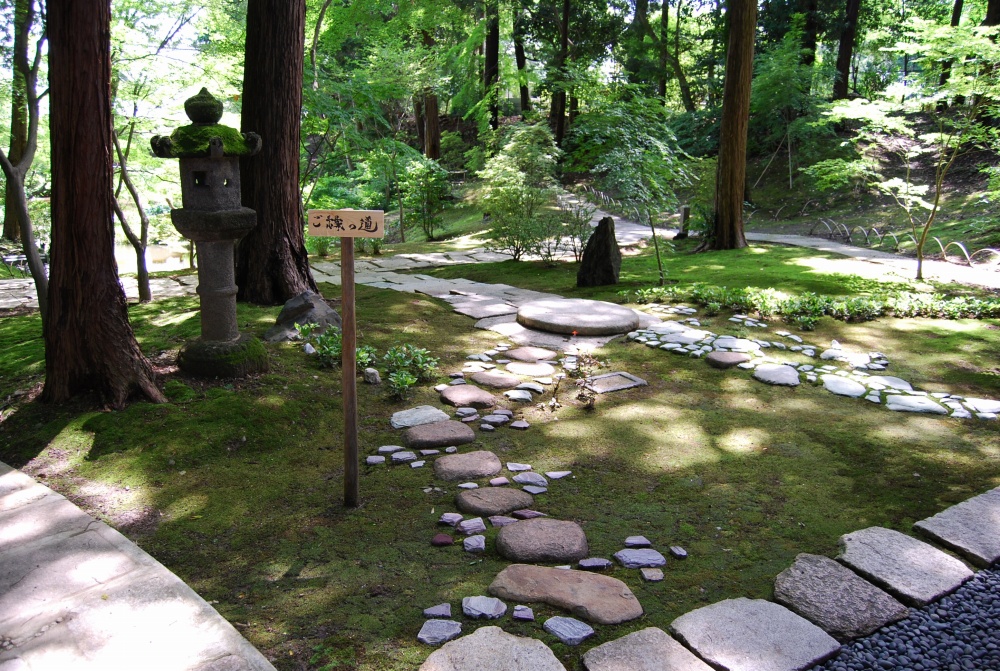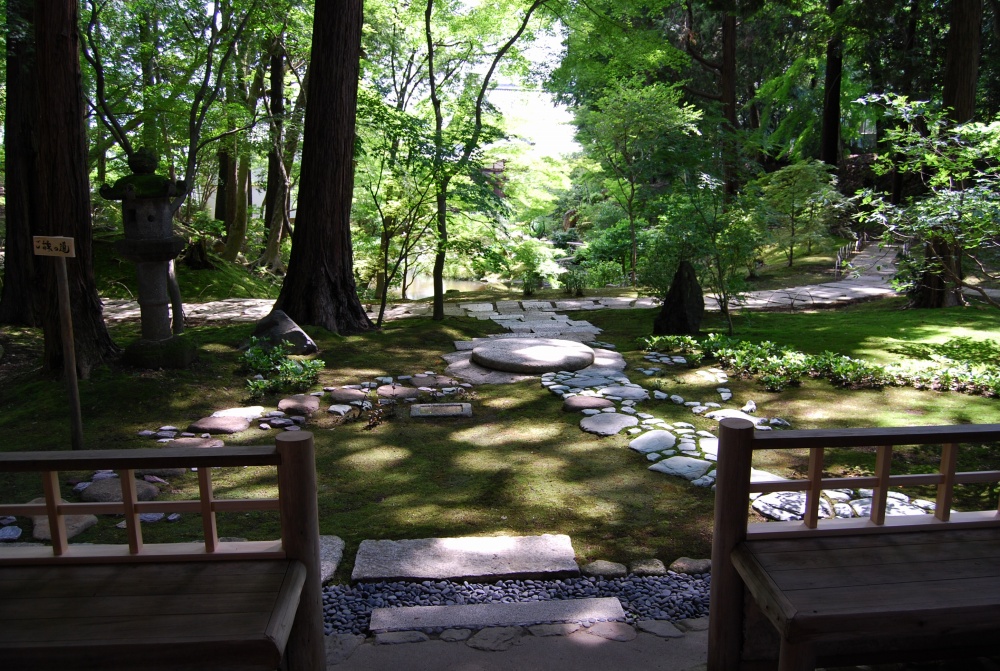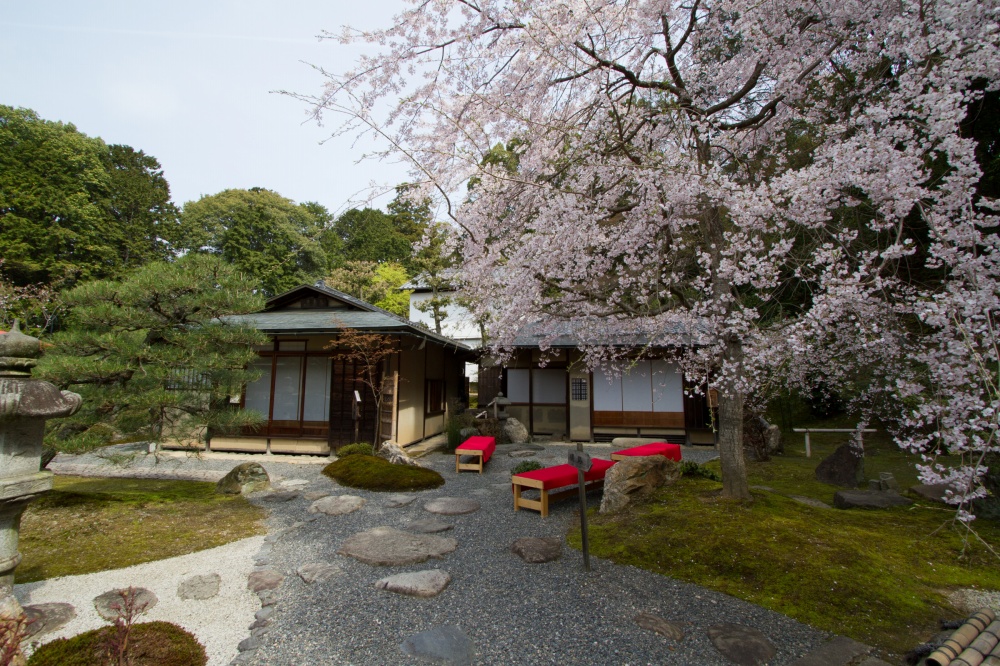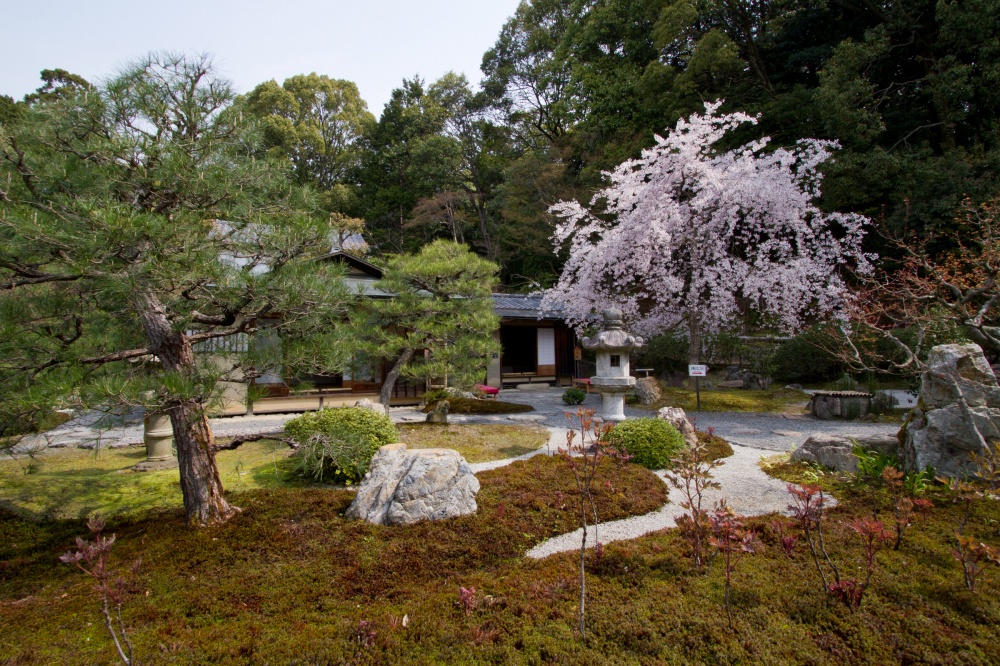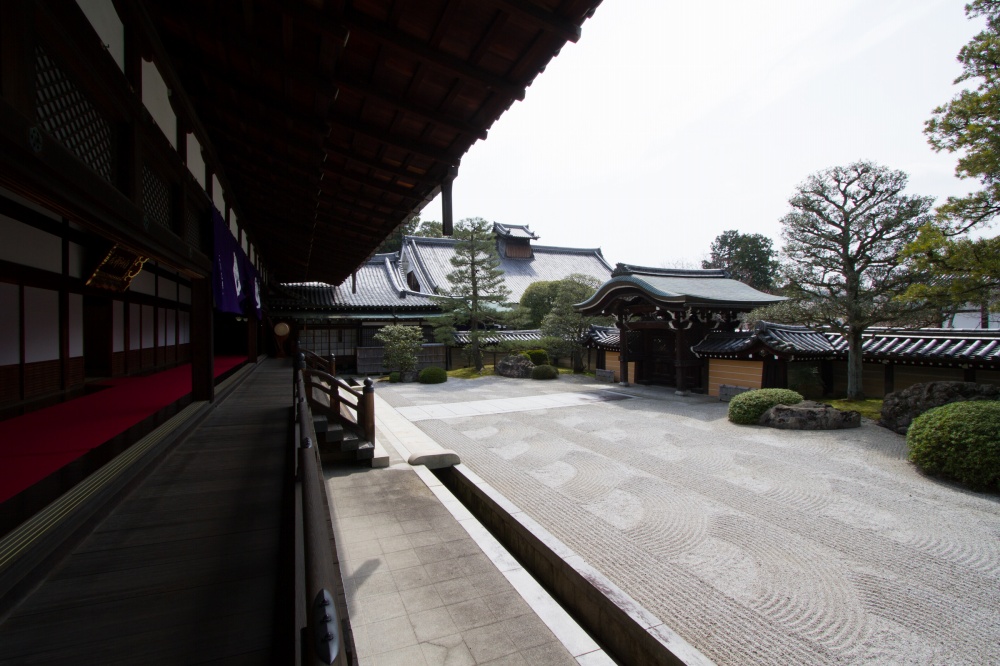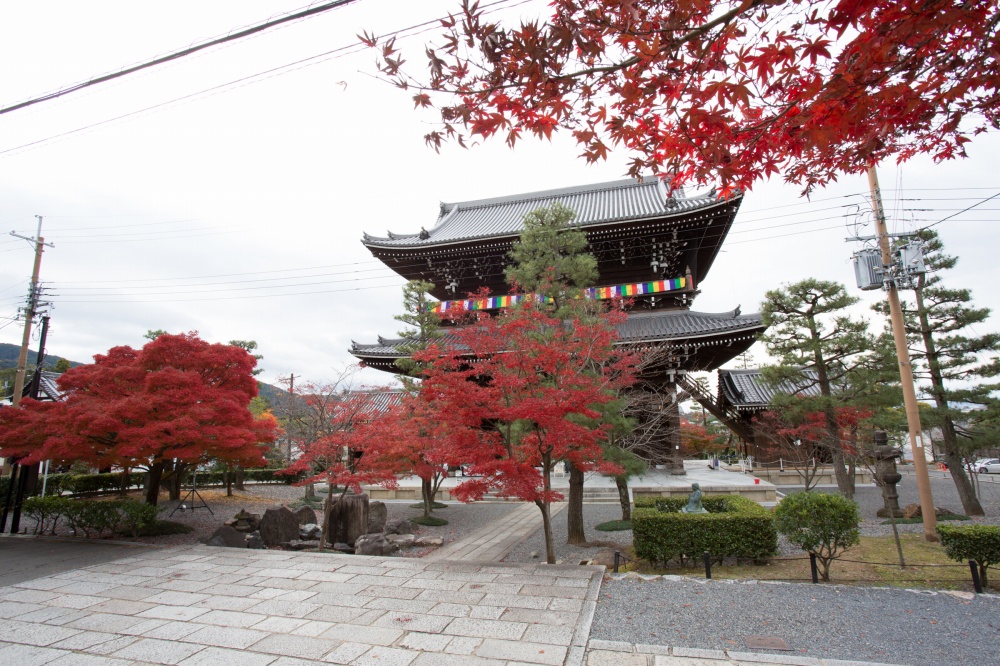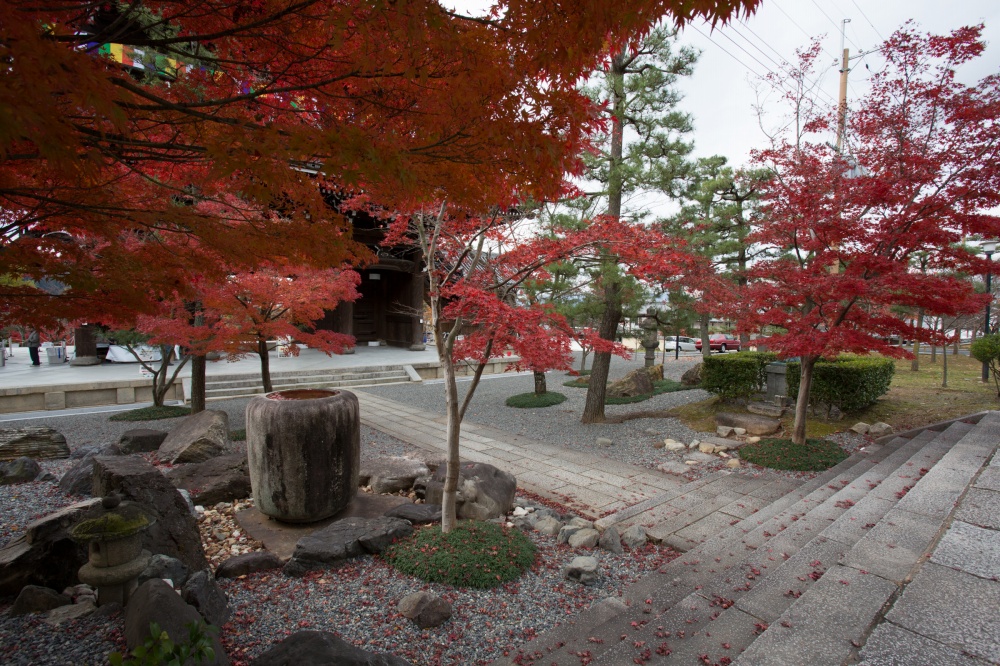 Konkai Komyo-ji Temple is one of eight head temples in Japan belonging to the Pure Land sect of Buddhism. Facing its abbot hall are two gardens created by Ueyakato Landscape: the Shiun Garden and the Path of Encounters.
The Shiun Garden was created to commemorate the 800th anniversary of the death of Honen, founder of the Pure Land sect of Buddhism in Japan. It is a Japanese dry landscape garden filled with white sand and moss that uses different sized stones to express the life of Honen and those affiliated with him. When viewed from the temple's abbot hall, the right side of the garden shows Honen's childhood in Mimasaka (present-day Okayama prefecture) and the left side shows his period of ascetic training at Enryaku-ji Temple atop Mt. Hiei. The result is a garden composition that unfolds like a picture scroll.
The Path of Encounters was created to express the connections between things, one of the basic Buddhist ideas that Honen advocated. Its composition, in which two paths connect together to become one, expresses the connection between two people who encounter each other in the midst of life and then live their lives together. This garden is also designed so that it overlooks Yoroi Pond, a famous site once described in an eighteenth century Kyoto guidebook "Pictures of Famous Places in the Capital"(Miyako meisho zue), and a suggestive view of the Abbot Hall is seen through a veil of floating maple branches.