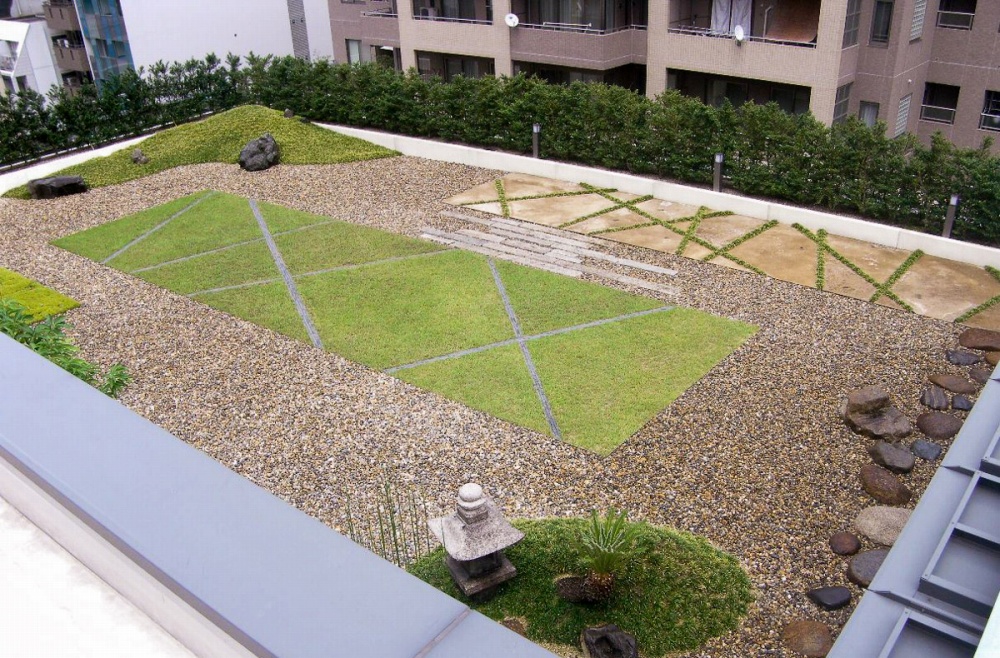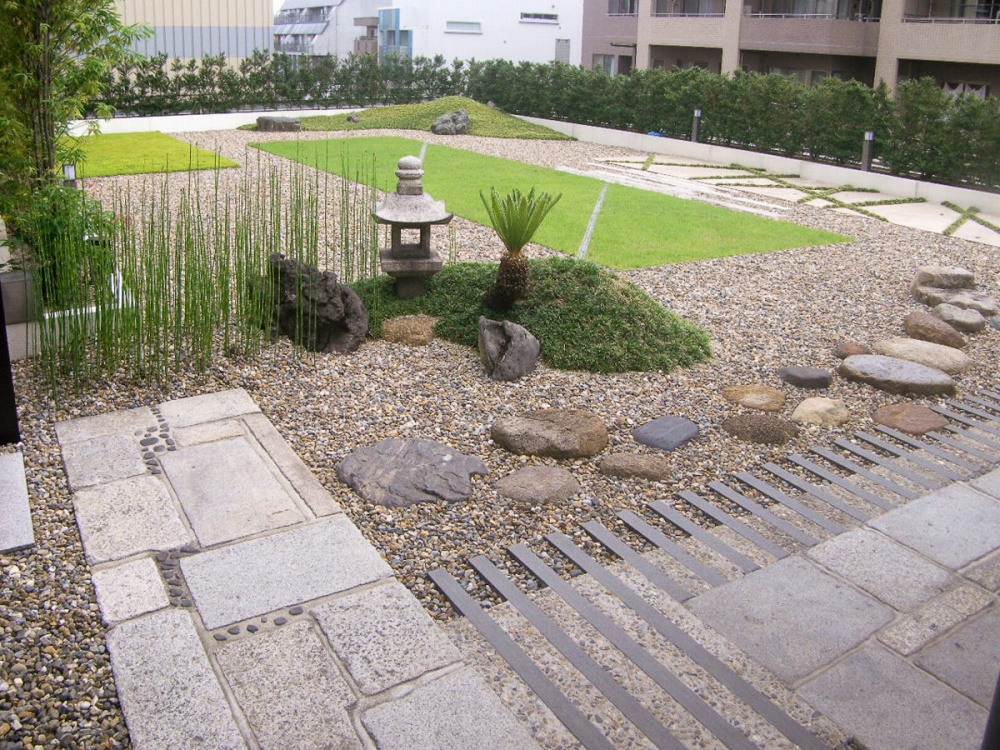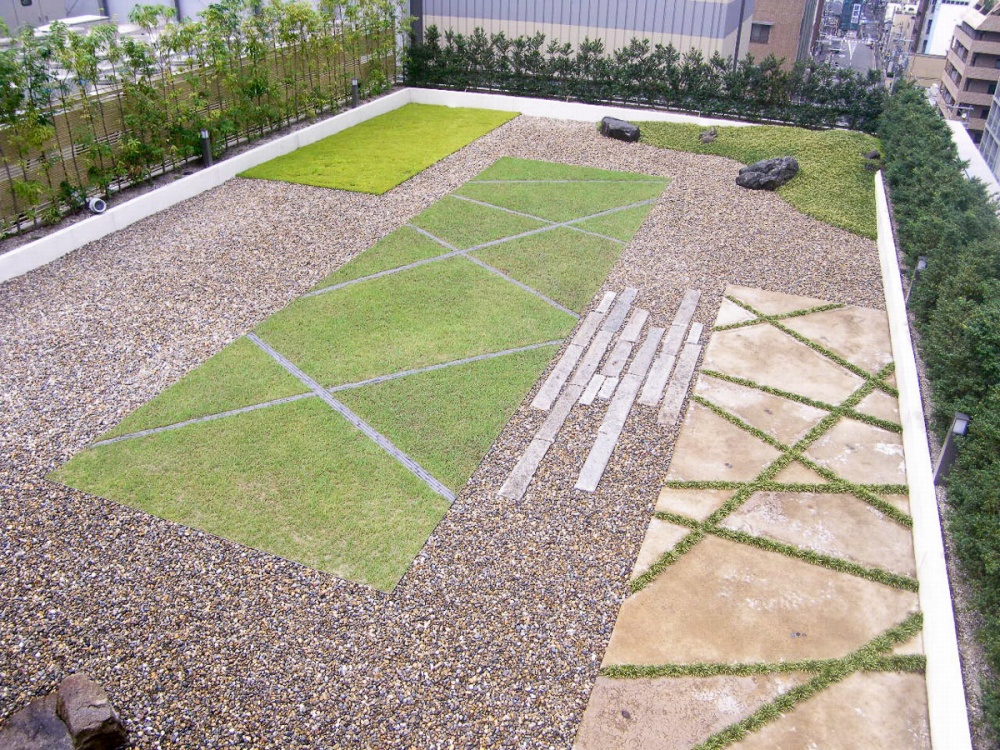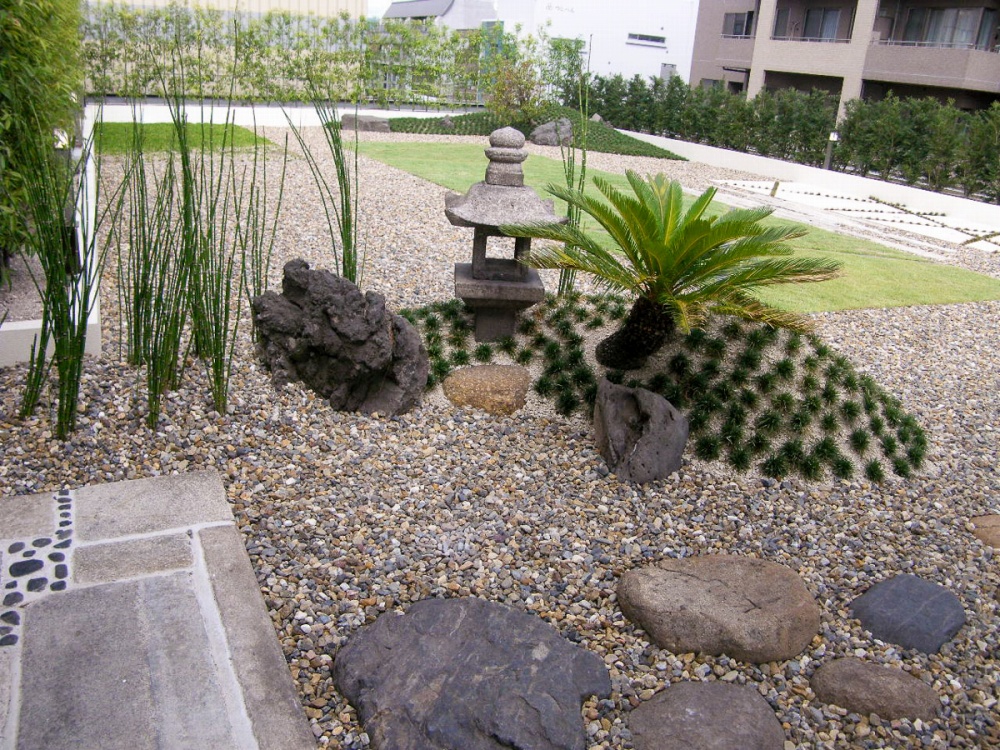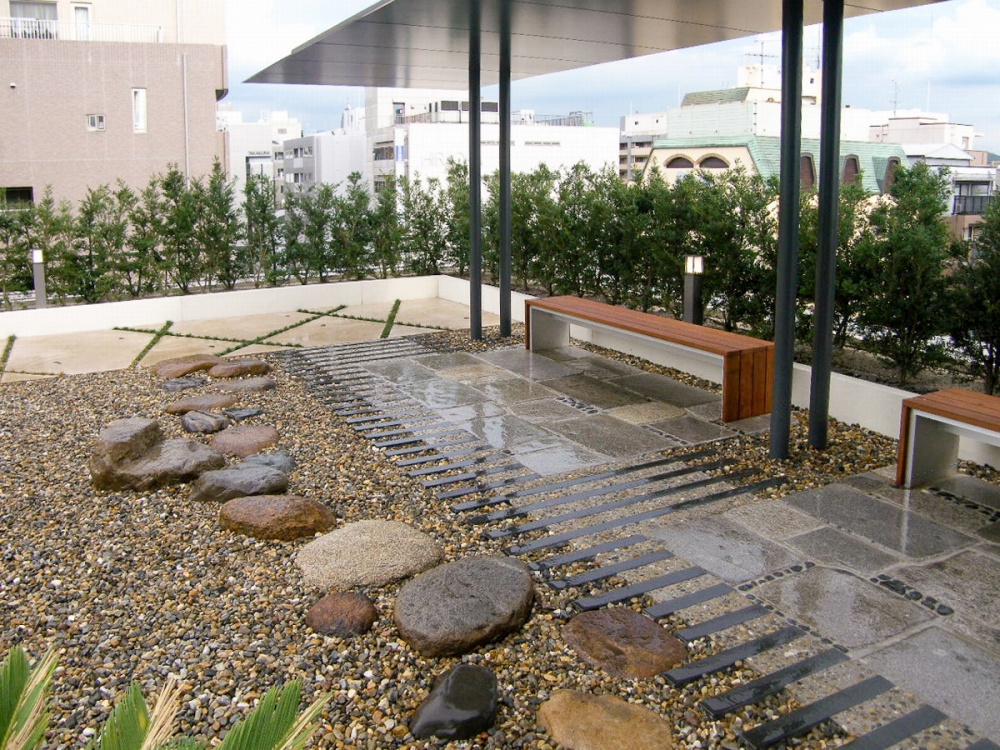 Founded during the Meiji period (1868-1912), the Kyozome-kai (Kyoto Dyed Products Association) has both carried on the essence of Kyoto's traditional craftsmanship and artistry and pushed it forward.
When the association's headquarters, the Kyozome Kaikan (Kyoto Dyed Product Convention Hall), was rebuilt, Kyozome Garden was created on its roof to give tasteful expression to the four seasons within a simple composition featuring a modern design that is based on the motif of rolls of fabric quietly fluttering over a water surface.
Ueyakato Landscape created this design in collaboration with Nobutaka Nagahama of E-DESIGN Inc.
The garden creates a deeply impressive scene composed of new key points by using traditional Kyoto gardening methods to use and rearrange pure and unprocessed stones belonging to the famous "Seven Stones of the Kamo River"* (Kamo no nanaishi) such as Kurama stones, Maguro stones, Kibune stones and Itokake stones.
Both as a "garden to be admired" that allows guests to see fluttering fabric rolls designed inside the garden from the veranda space connected to its rooftop building, and as a "garden to be used" that features a barrier-free design consciousness and that can be used together with events held in the exhibition space of the building's top floor, such as tea ceremonies using the lawn space, this garden combines utility with beauty to delight the eyes of its guests.
*The Seven Stones of the Kamo River is a collective term for Kamo River stones, which are some of the most representative stones used in Japanese gardens. They are comprised of Kurama stones (light brown stones from the Kurama area), Maguro stones (deep black stones), Kibune stones (blue-tinted stones from the Kibune tributary of the Kamo River), Itokake stones (silica stones that look like they are wrapped in thread), Fugoroshi stones (a flint stone known as a ""lowering basket"" said to have once been delivered using rope baskets), Kumogahata stones (chert stones from the Kumogahata area) and Benikamo stones (red colored chert stones).