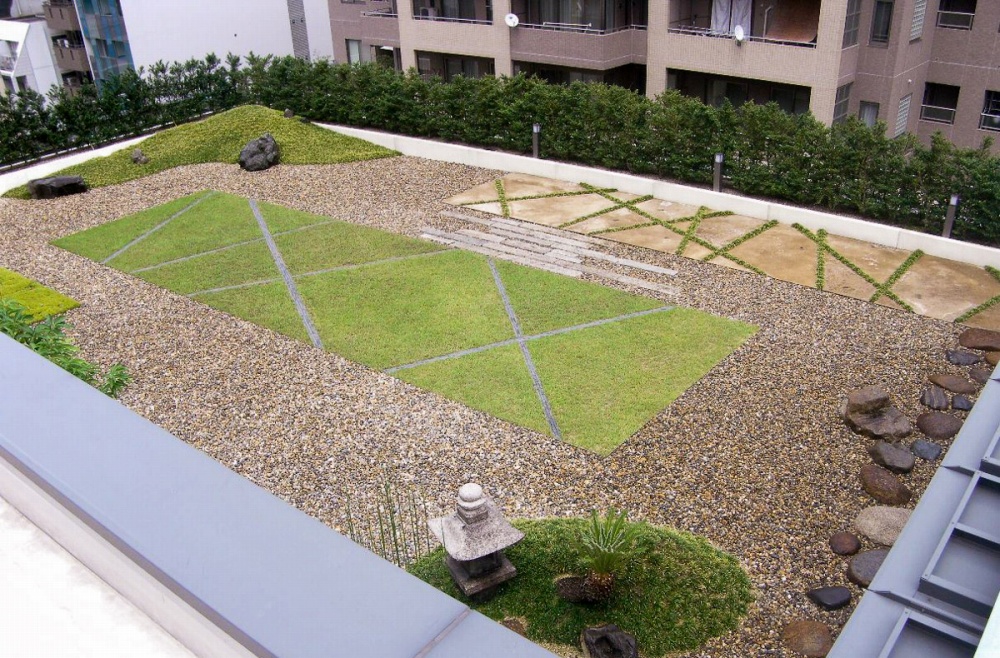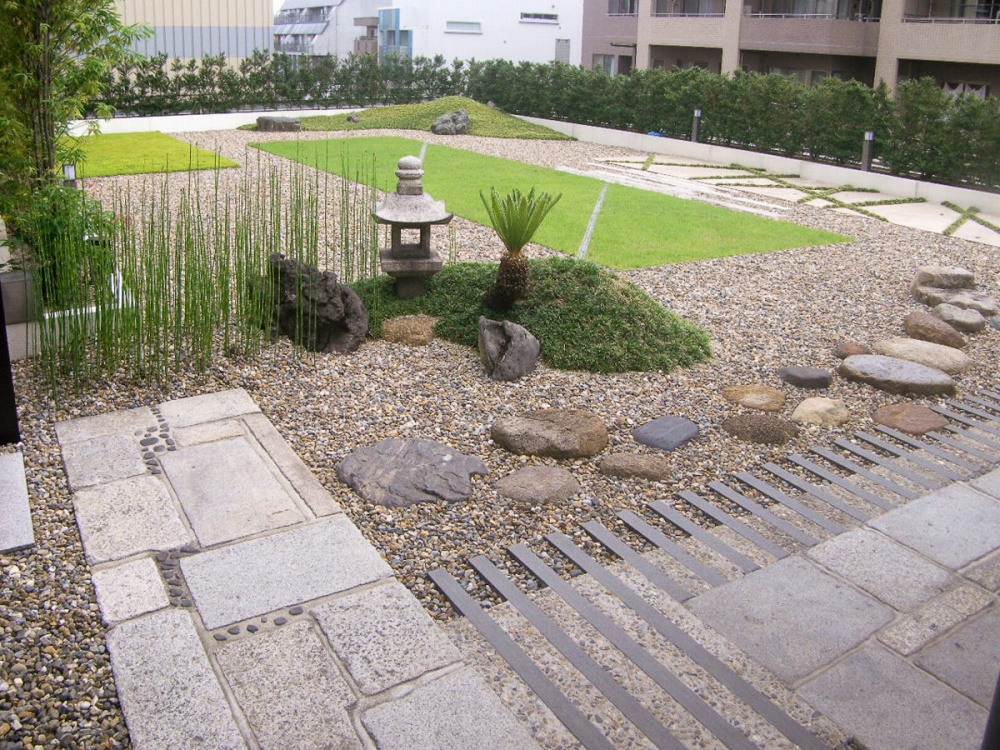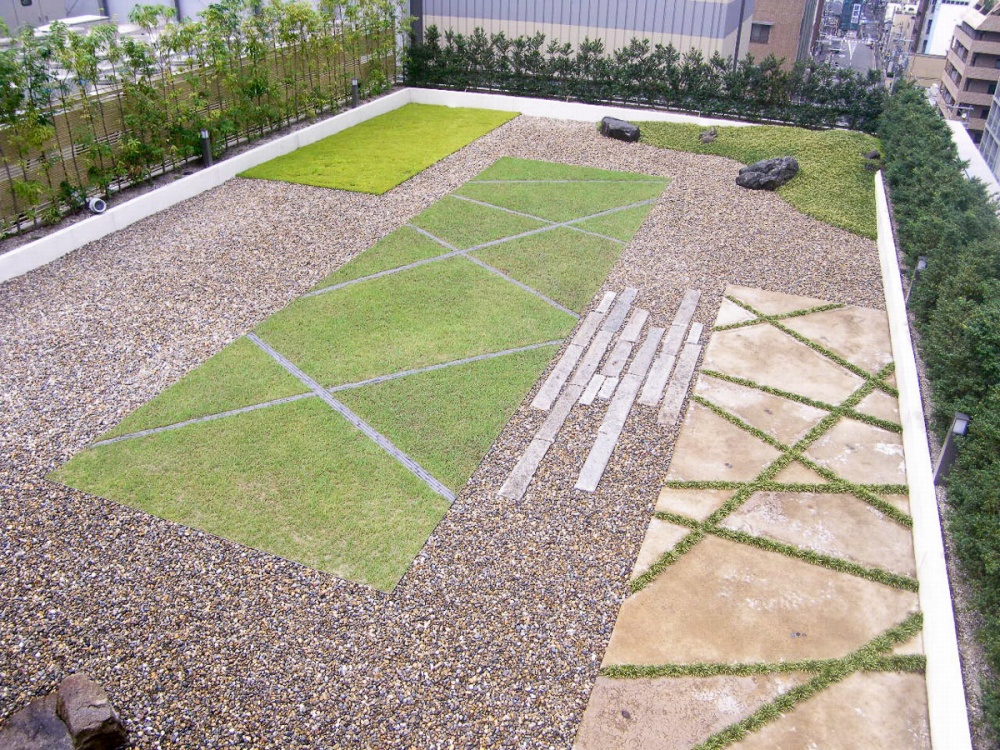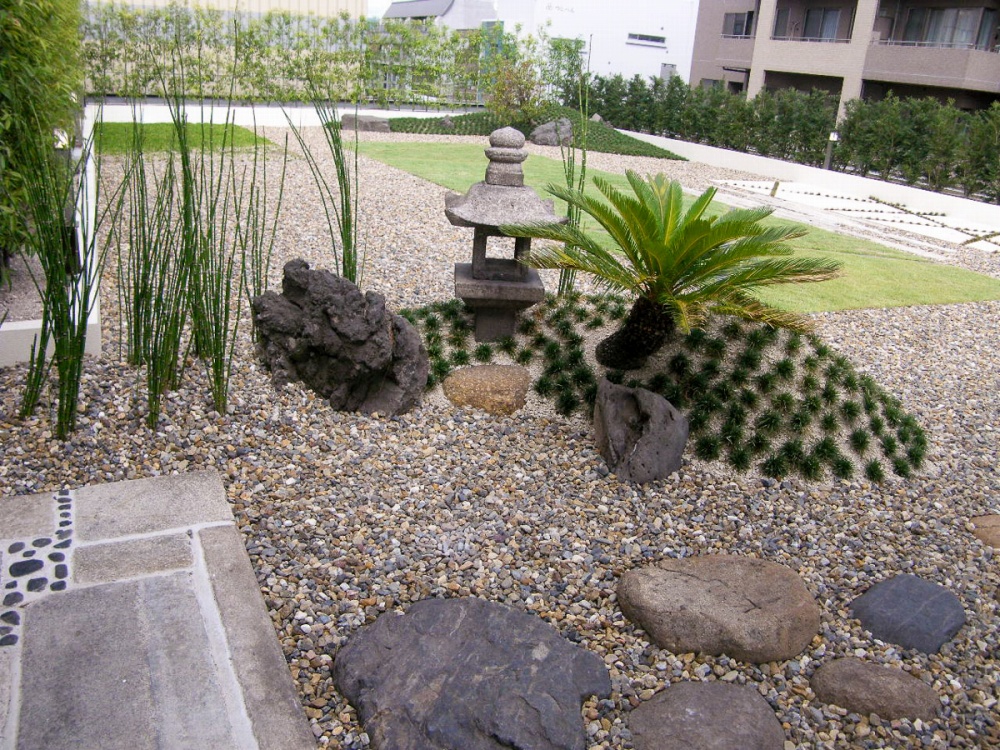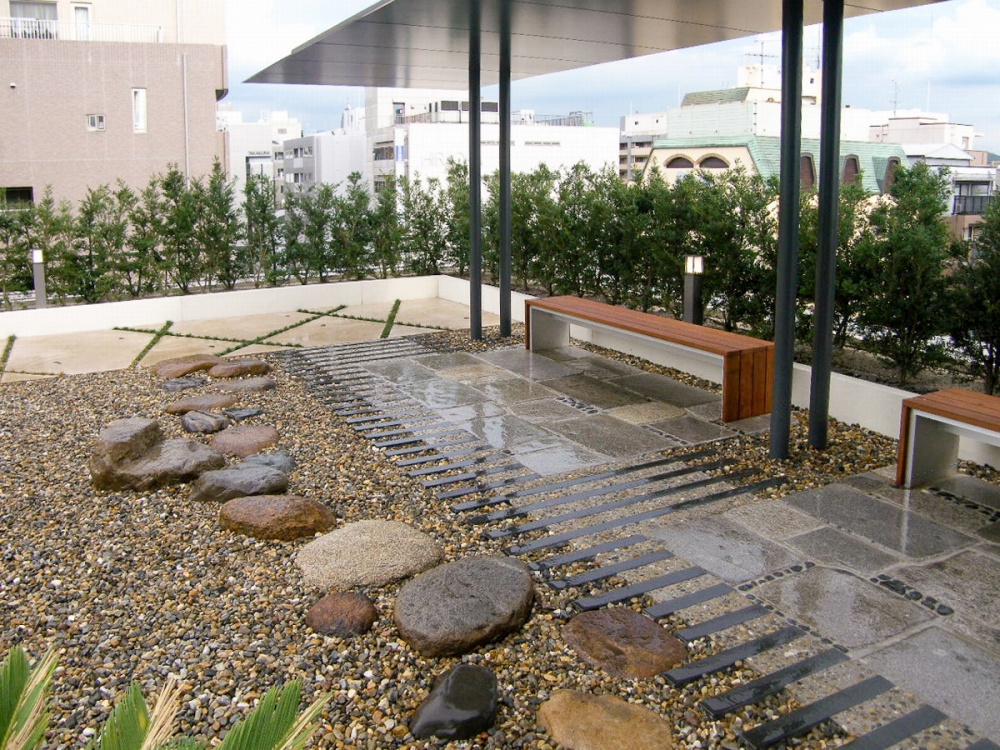 Since its founding in 1889, the Kyozome-kai (Kyoto Dyed Products Association) has not only carried on the essence of traditional craftsmanship and artistry in Kyoto, it has helped move it forward.
Ueyakato Landscape created Kyozome Garden on the rooftop of the association's headquarters, Kyozome Kaikan, for its rebuilding. This garden gives tasteful expression to each of the four seasons through a simple composition that features a modern design motif of fabric rolls fluttering quietly over a water surface.
Ueyakato Landscape created this design in collaboration with Nobutaka Nagahama of E-DESIGN Inc.
The garden creates a deeply impressive scene composed of new key points achieved by applying traditional Kyoto gardening techniques to the configuration of stones from the famous "Seven Stones of the Kamo River" (including Kurama stones, Maguro stones, Kibune stones and Itokake stones) without processing them, but instead using them in their pure state.
This is not only a garden that allows guests to gaze at fluttering fabric rolls from the veranda space of a penthouse. It is also a garden meant for practical use, featuring a barrier-free design consciousness, and that is compatible for use with the building's top floor exhibition space for events such as tea ceremonies held on the lawn space. It thus delights the eyes of guests through its consummate integration of utility and visual beauty.
In this Japanese garden, design motifs and natural materials come together, creating a guest reception space befitting an institution that has long carried on Kyoto's cultural heritage.