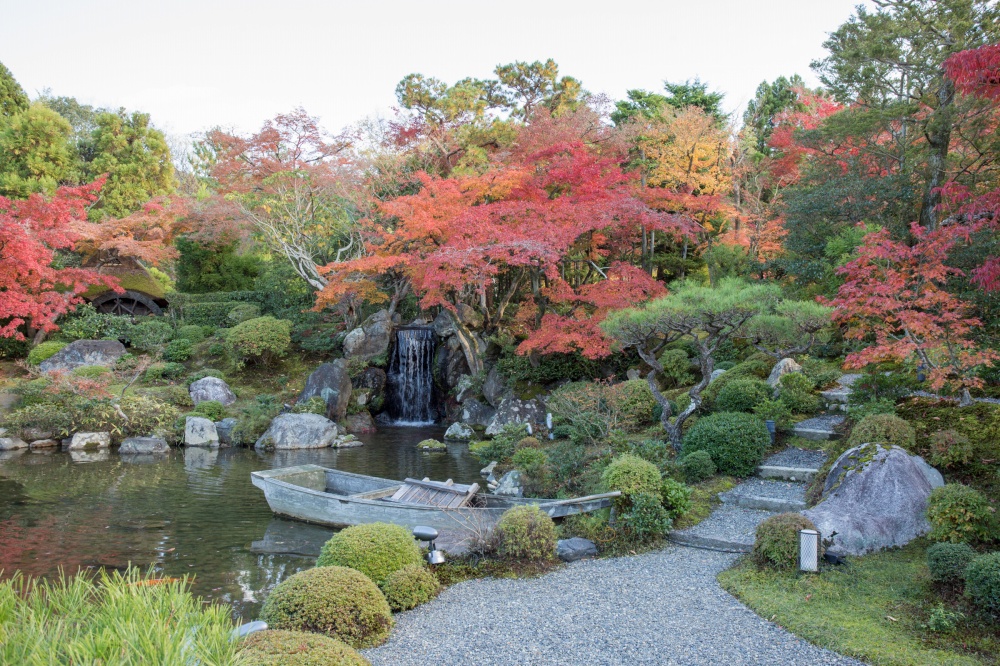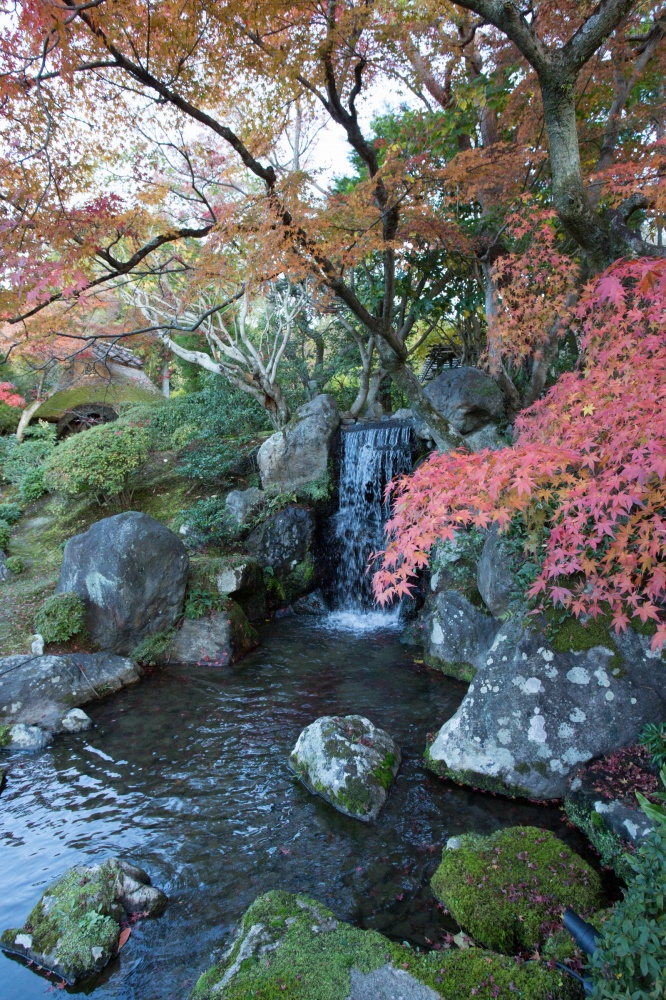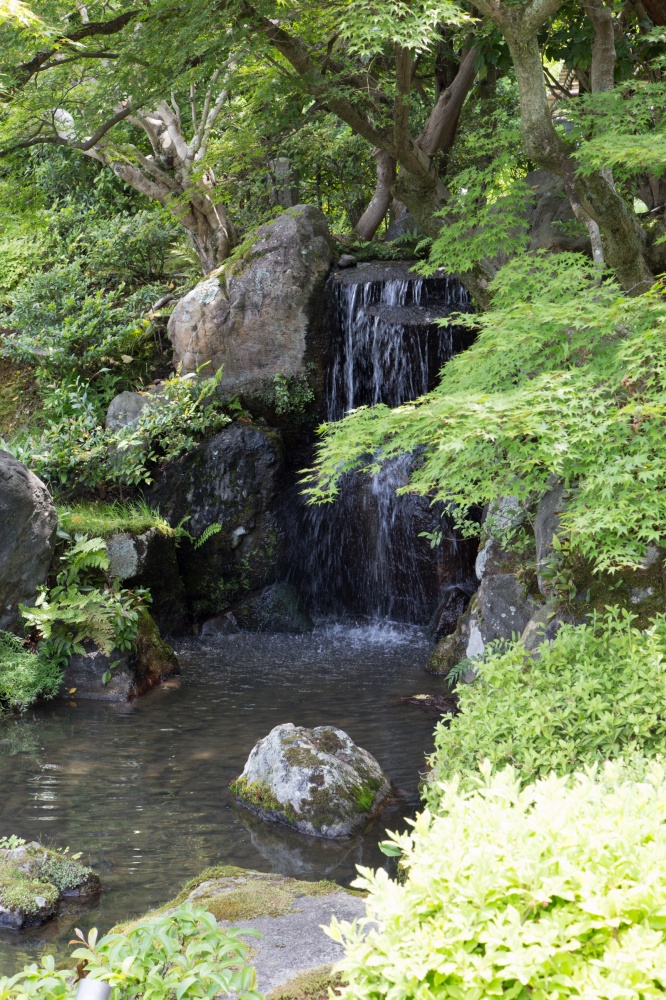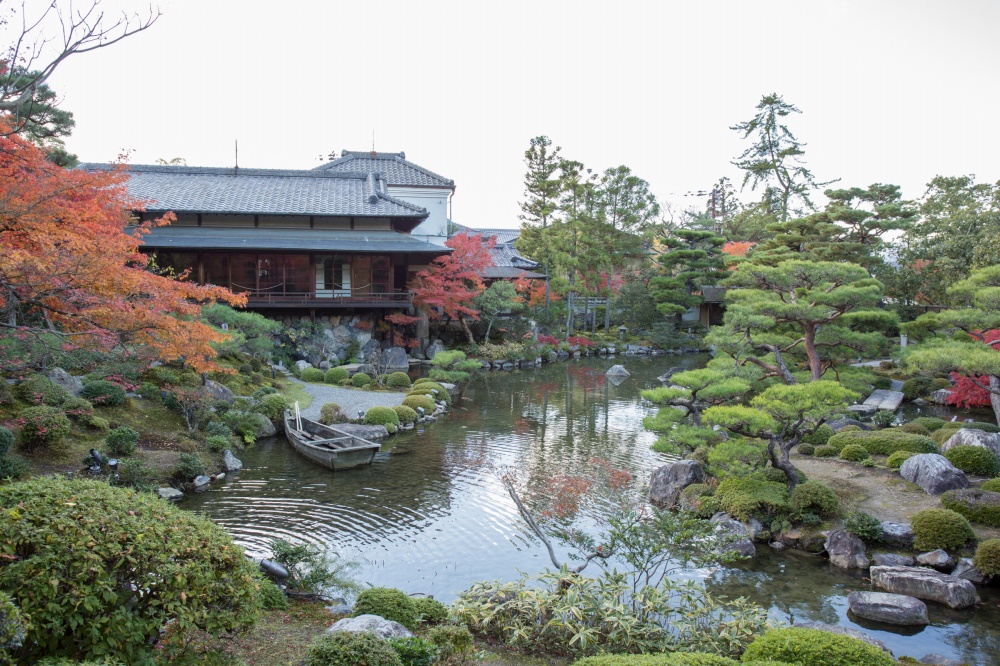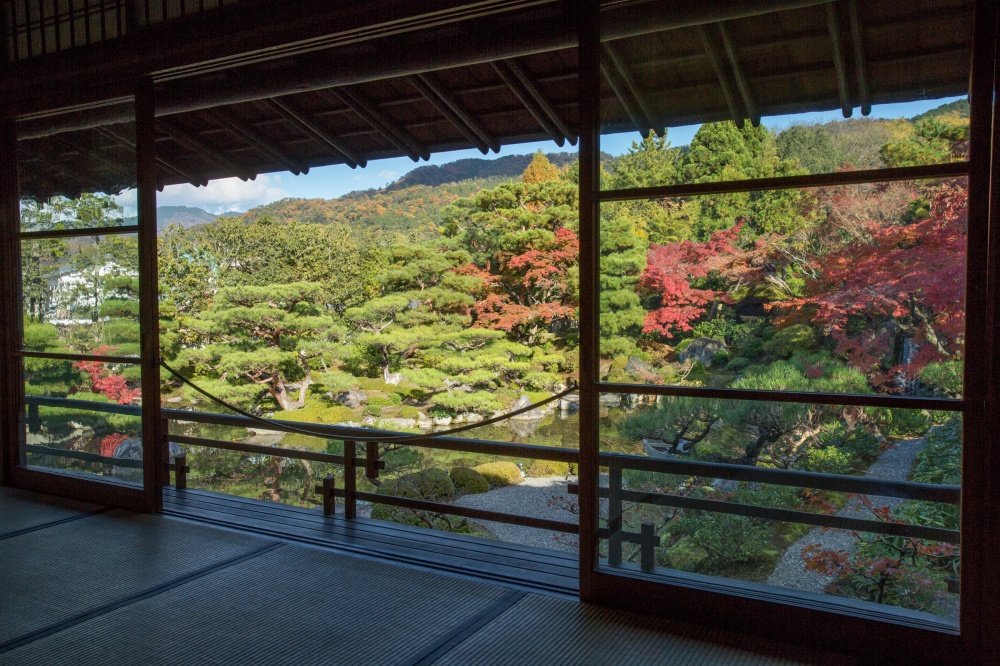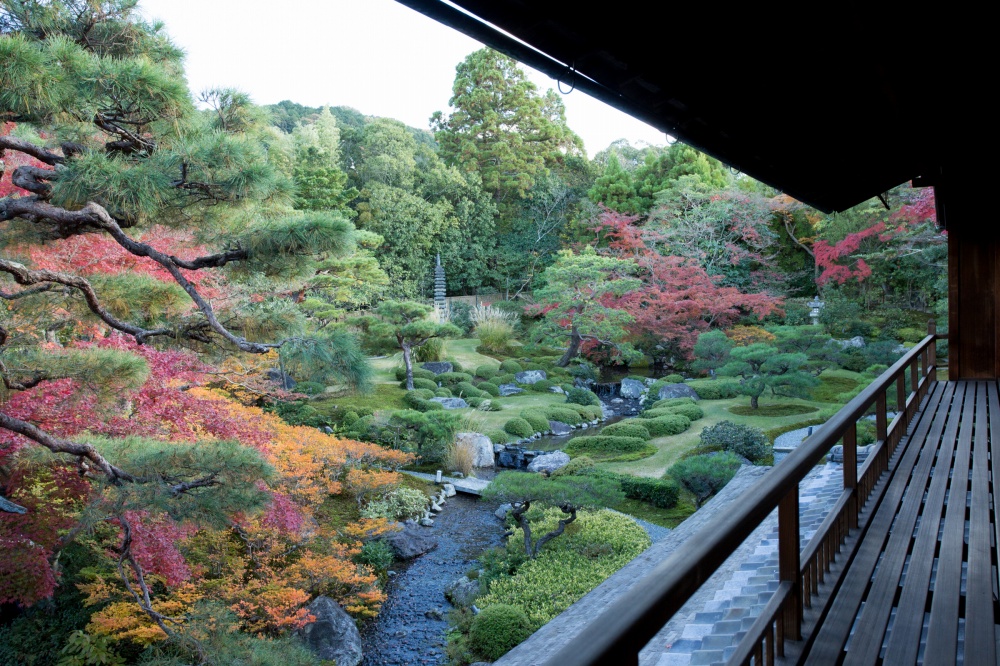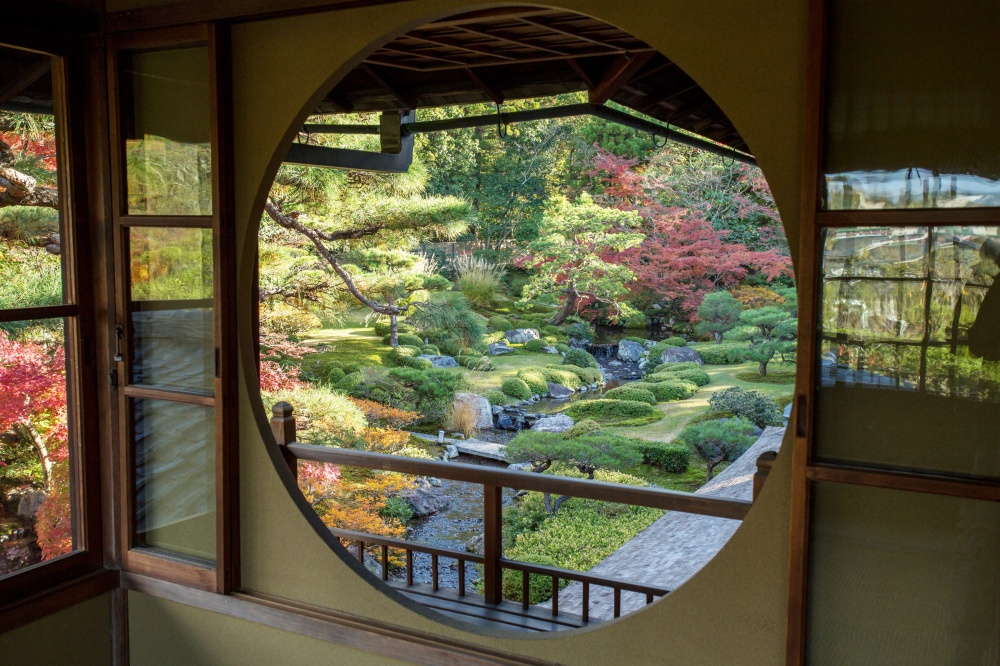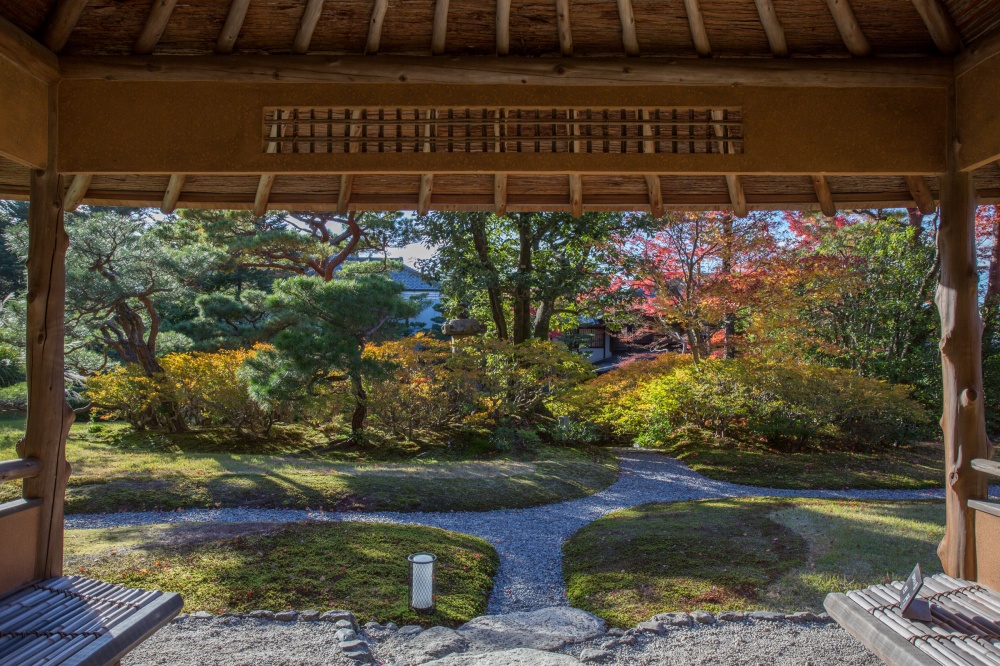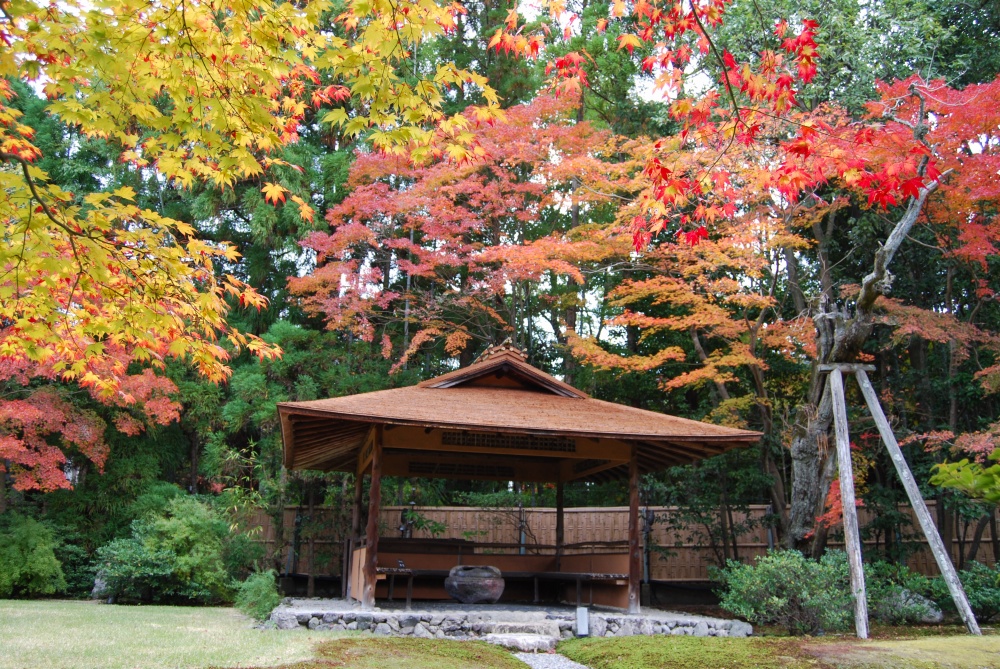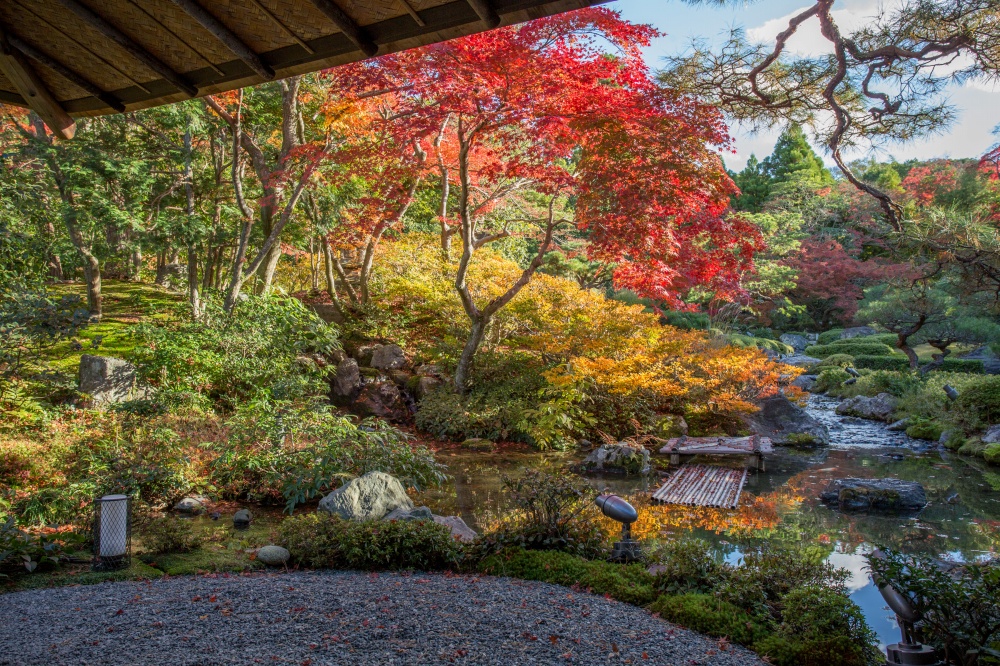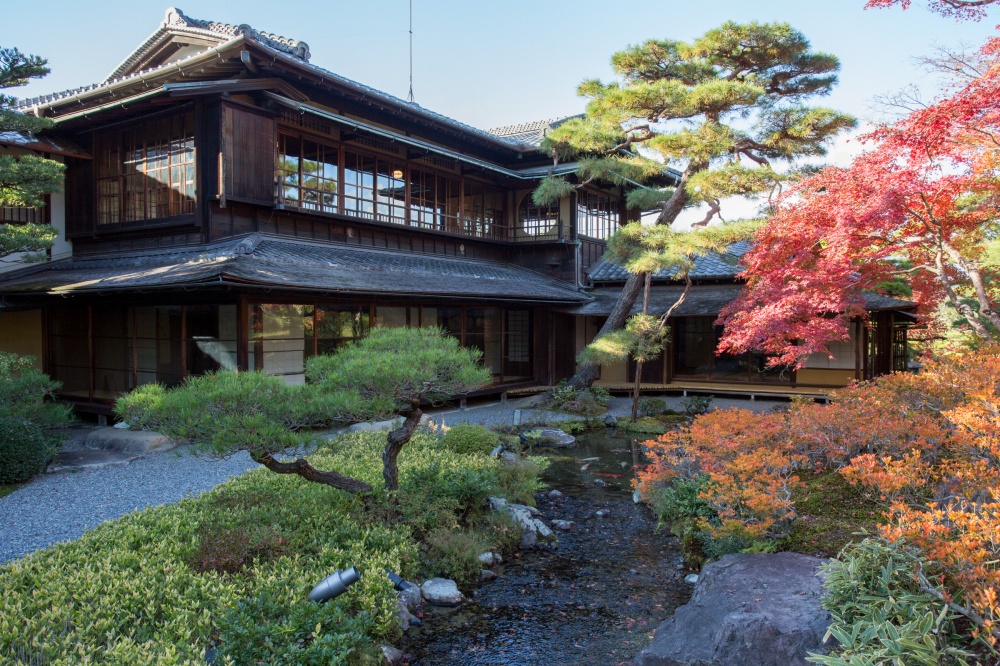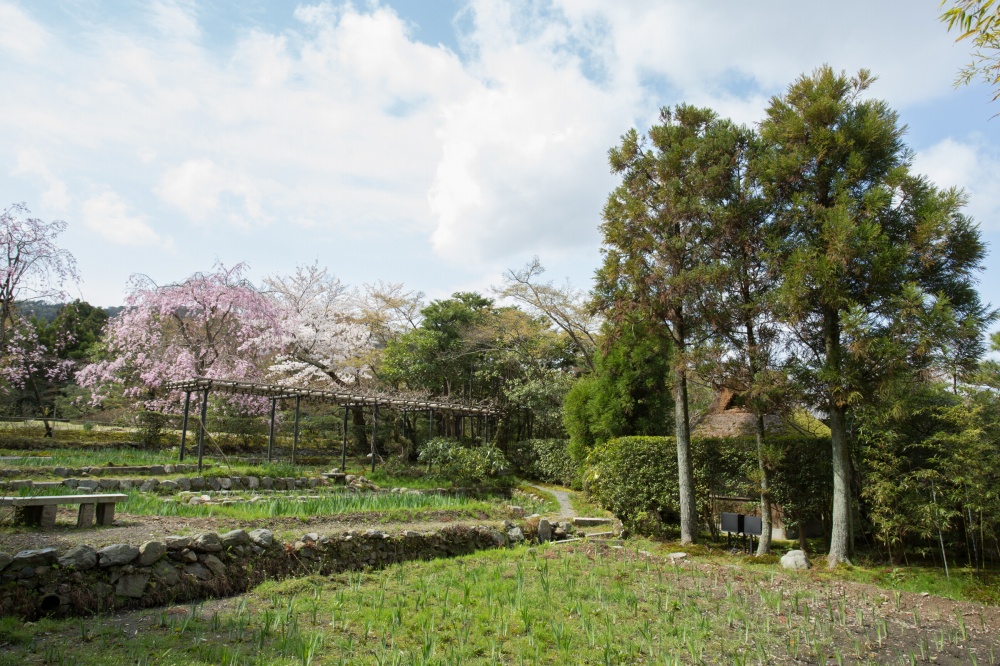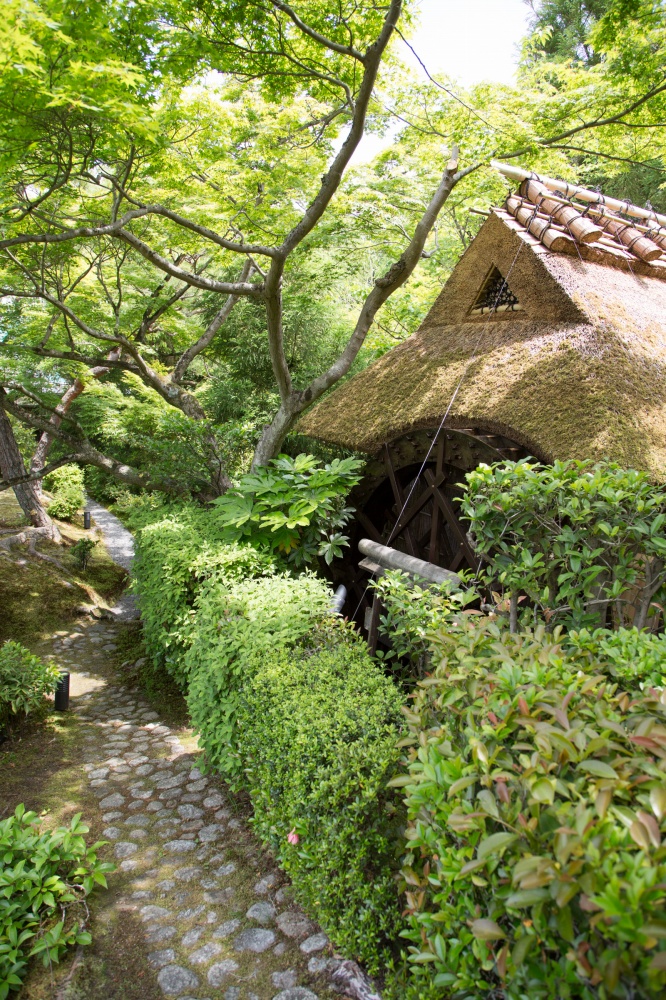 Tairyu-Sanso is located on the former site of a Nanzen-ji sub-temple. It was originally built in 1896 as one of the villas owned by Ijuin Kanetsune, an architect and construction company president who had an important influence on the development of modern Japanese taste. The garden's current landscape dates to 1901-05, when it was renovated by a new owner, a kimono fabric wholesaler by the name of Ichida Yaichiro. In 1901, Ichida named his villa Tairyu-Sanso, meaning "Villa Facing Mt. Zuiryu," a reference to the Nanzen-ji Temple mountain that was incorporated into the garden's scenery and whose name was virtually synonymous with Nanzen-ji Temple itself.
Master gardener Ogawa Jihei VII (also known as Ueji) renovated Tairyu-Sanso's garden based upon Ijuin's original design and incorporated into its vast premises a lawn, pond, water stream and waterfall stone arrangement. A water mill was also built to evoke a pastoral atmosphere, but the presence of the tearoom and arbor demonstrate that the garden was also practically designed so that tea parties and garden parties could be held there. Today, Tairyu-Sanso retains its place as a garden that represents the modern period. In 1988, it was designated a national Place of Scenic Beauty in recognition of its status as a garden with superior scenery.
Tairyu-Sanso's buildings were built by Shimada Tokichi, who was known as the greatest carpenter of his generation. From the room protruding toward the pond known as the Tairyu-dai—or ""platform facing Mt. Zuiryu""—visitors not only can enjoy the view of the buildings and garden, but also the beautiful scenery integrated with the Higashiyama mountains lying in the background. On the other side of the main building, there is the Juon-tei pavilion, which is thought to have been created by Ijuin, where the quiet and tranquil scene can be enjoyed with all five senses. Each one of this garden's areas allows one to enjoy a different kind of scenery.