(Footage of the preservation and repair works)
Period: February 27, 2017 – March 31, 2017
Byodo-in Temple Phoenix Hall is located in Uji (Kyoto) an a registered World Heritage Site. The temple hall provides important historical information about the aristocratic culture in the late Heian period. Its Buddhist statures, paintings and garden are representative for the atmosphere of the time.
Constructed in 1052 by Yorimichi Fujiwara, the Temple Hall has deteriorated over an almost 1000 years period.
We have cleaned the stones of the foundation and applied strengthening agents.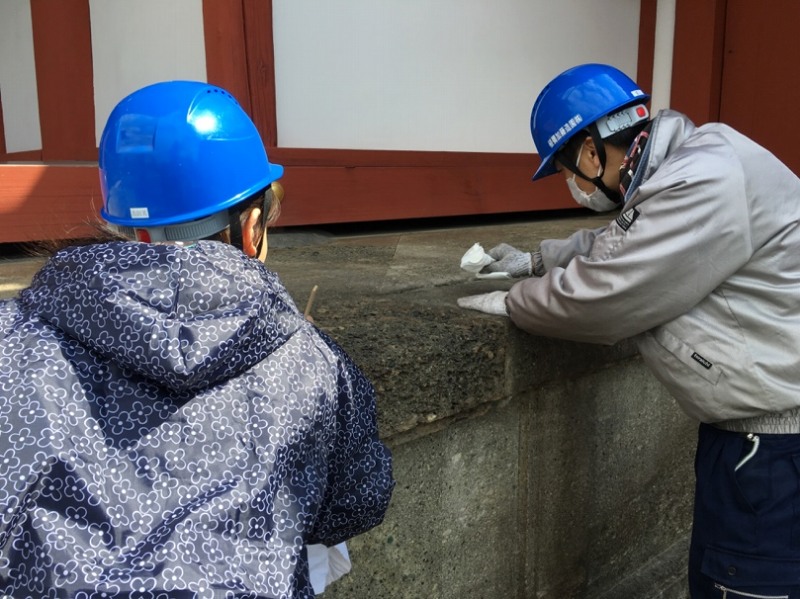 With strengthening agents applied the foundations stones properly support the building and keep their aesthetics as a cultural heritage site.