(Footage of the preservation and repair works)
Period: February 27– March 31, 2017
Byodo-in Temple's Phoenix Hall is a registered World Heritage Site located in Uji, a city located in southern Kyoto prefecture. The temple hall is an invaluable record of Japanese aristocratic culture during the late eleventh century. Its Buddhist statues, paintings, and garden convey the atmosphere of the time to the present day.
Phoenix Hall was first constructed in 1052 when a court noble by the name of Fujiwara Yorimichi built a Buddhist temple in Kyoto's Uji region. With the passing of nearly 1,000 years, the hall's foundation and foundation stones were showing signs of deterioration.
Ueyakato Landscape performed restoration work to clean the stones at the building's foundation and apply strengthening agents to them.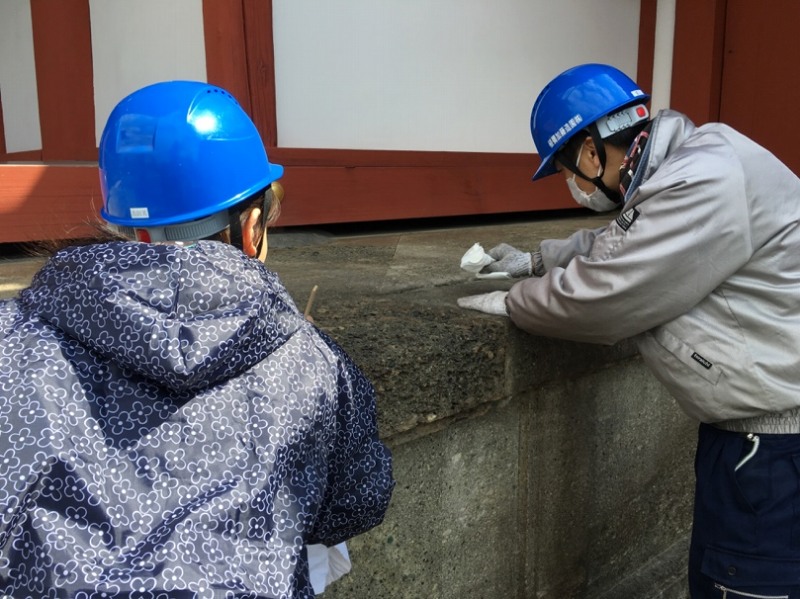 This reinforcement allowed the building's weight to be supported while also maintaining the beauty of its appearance as a cultural property.