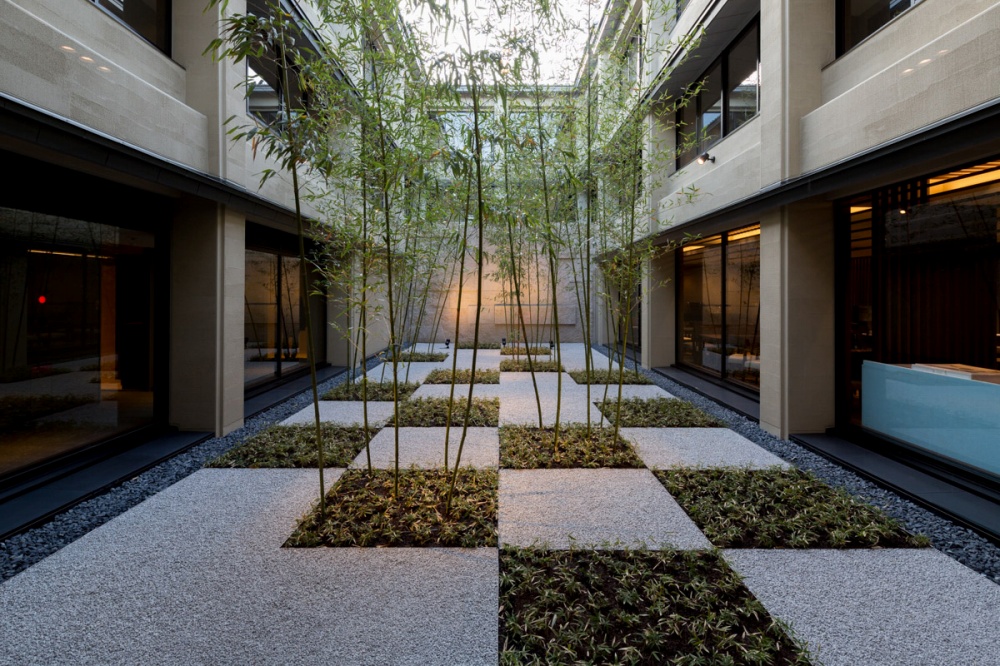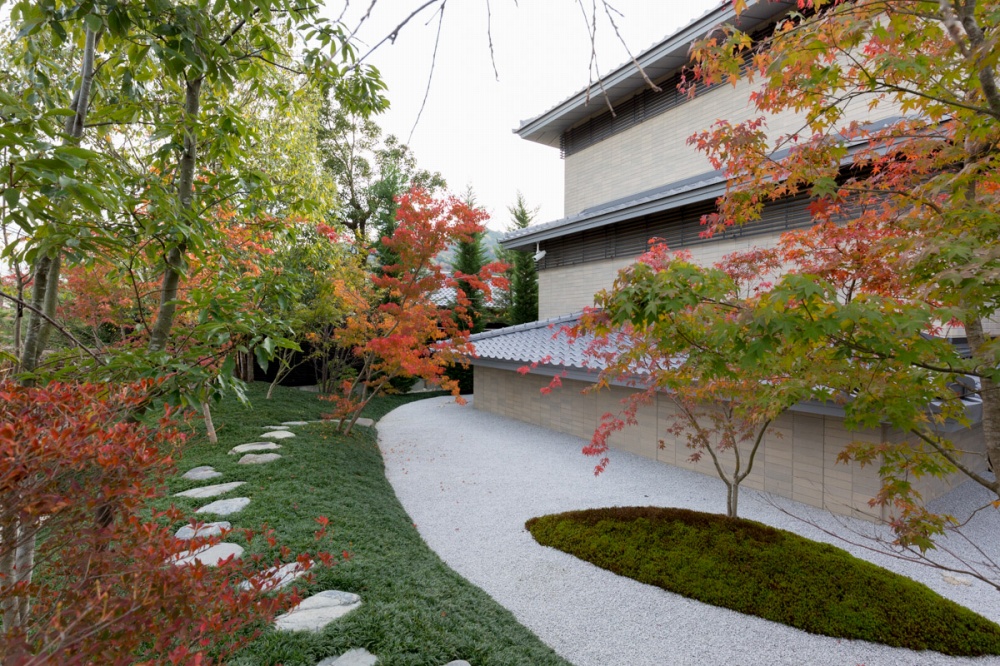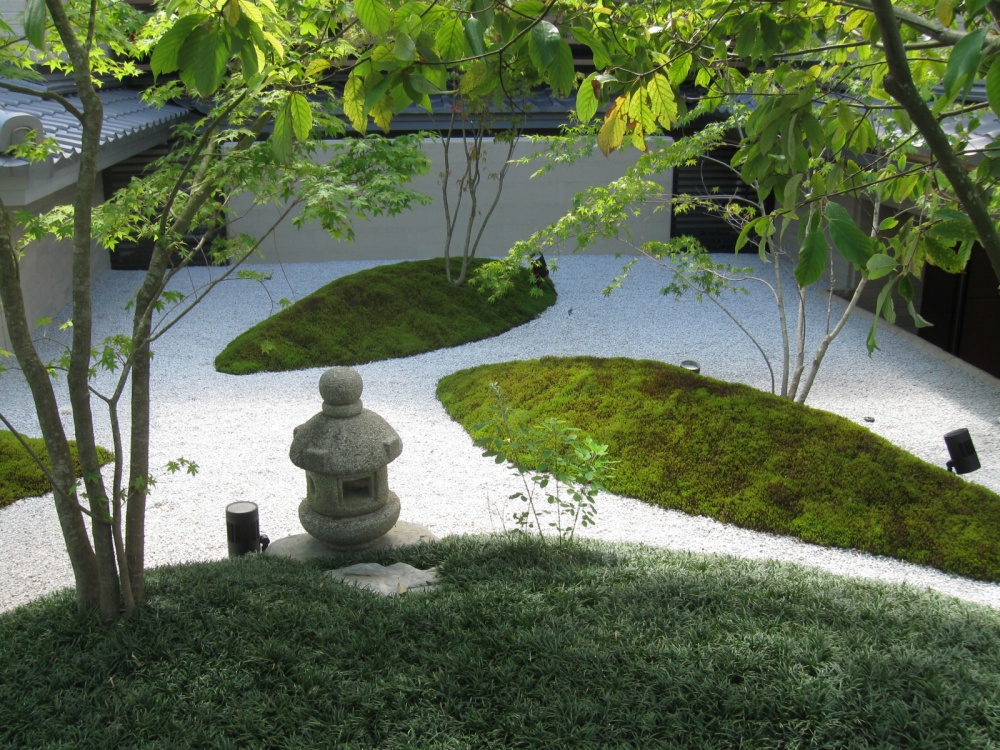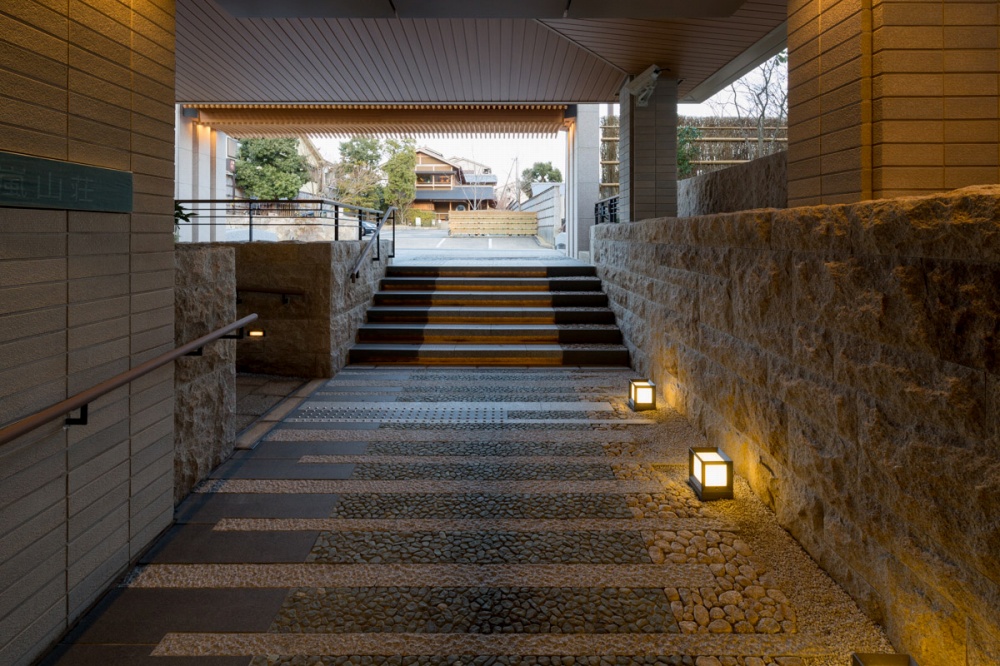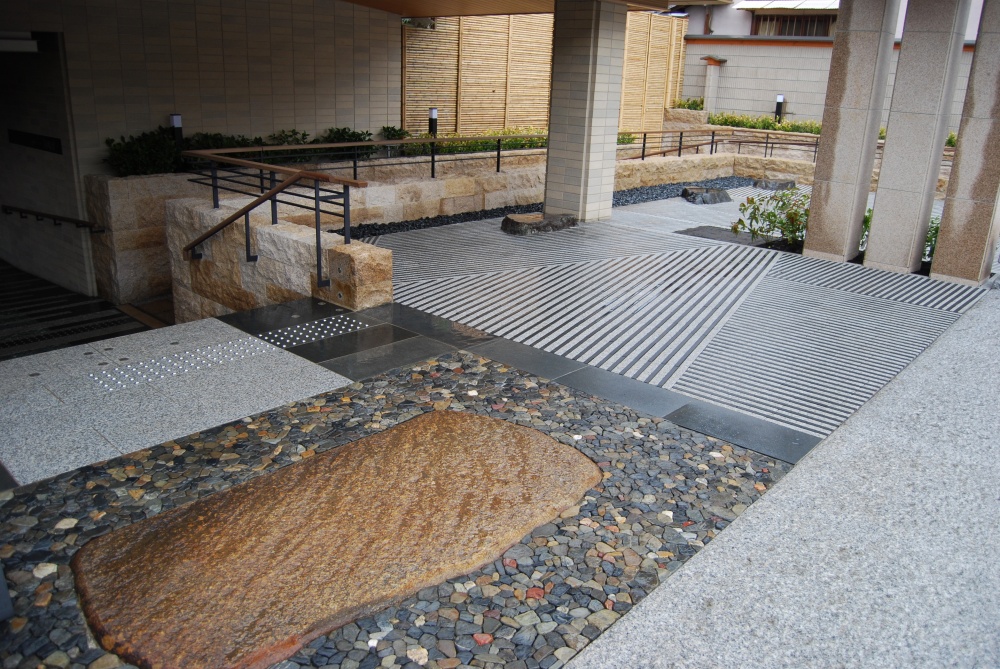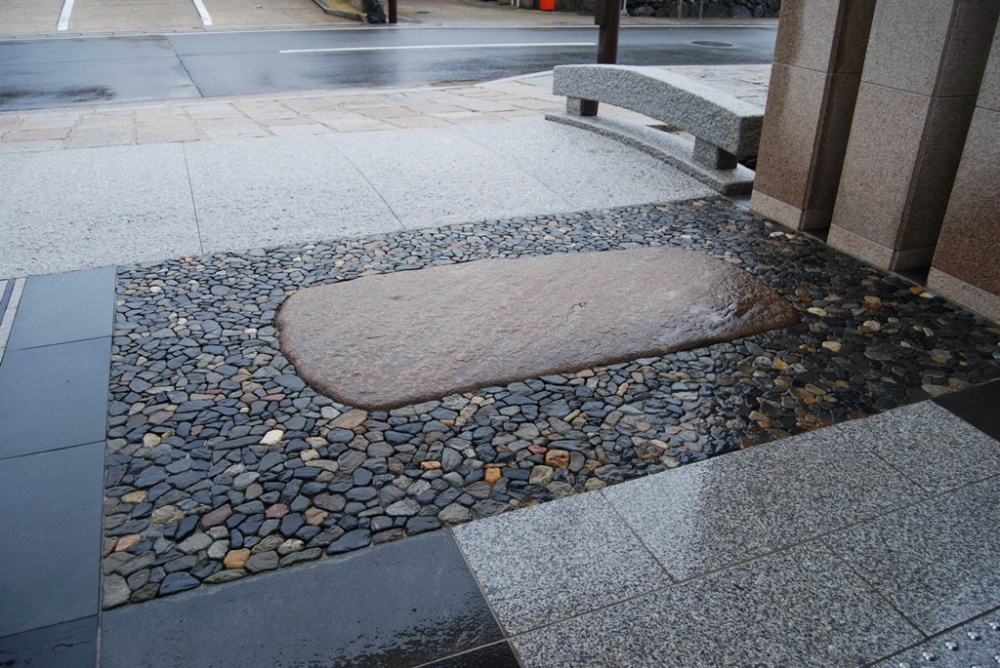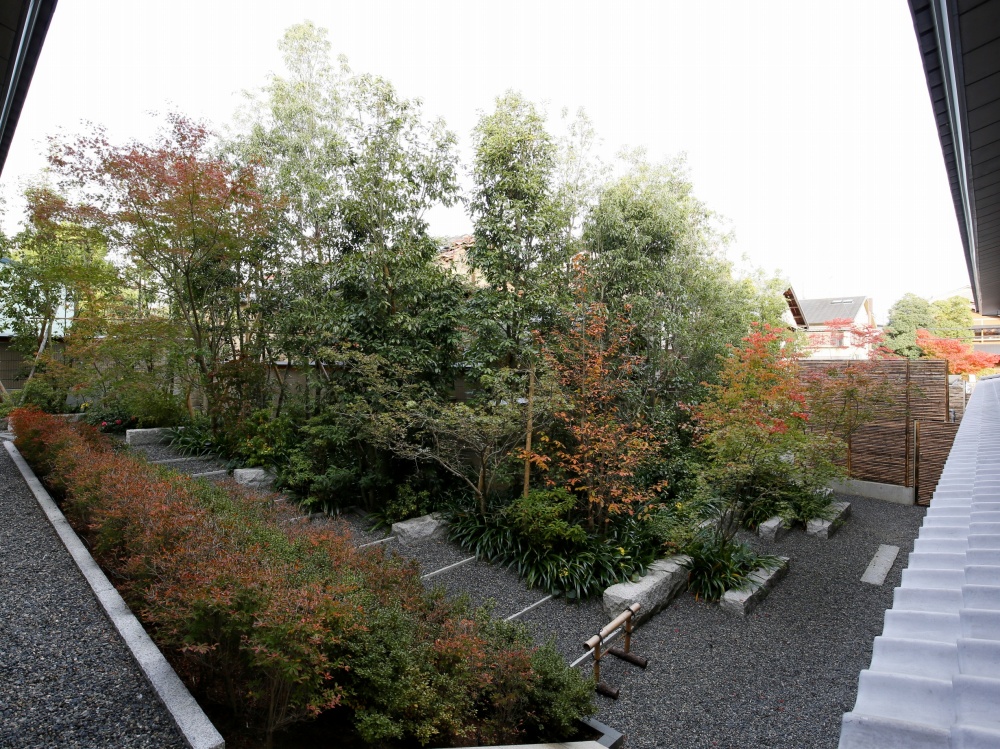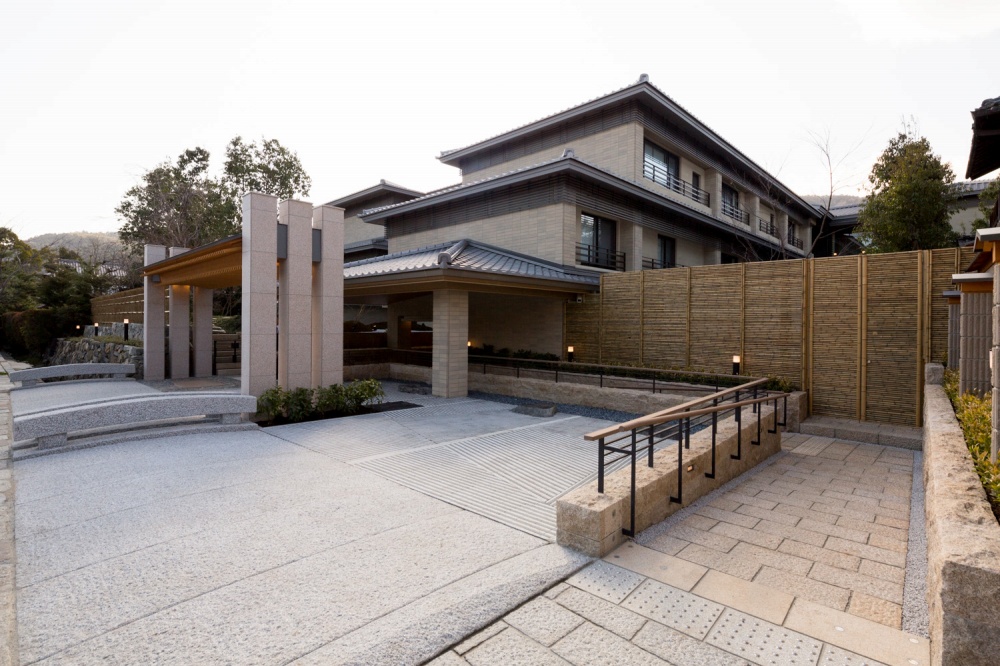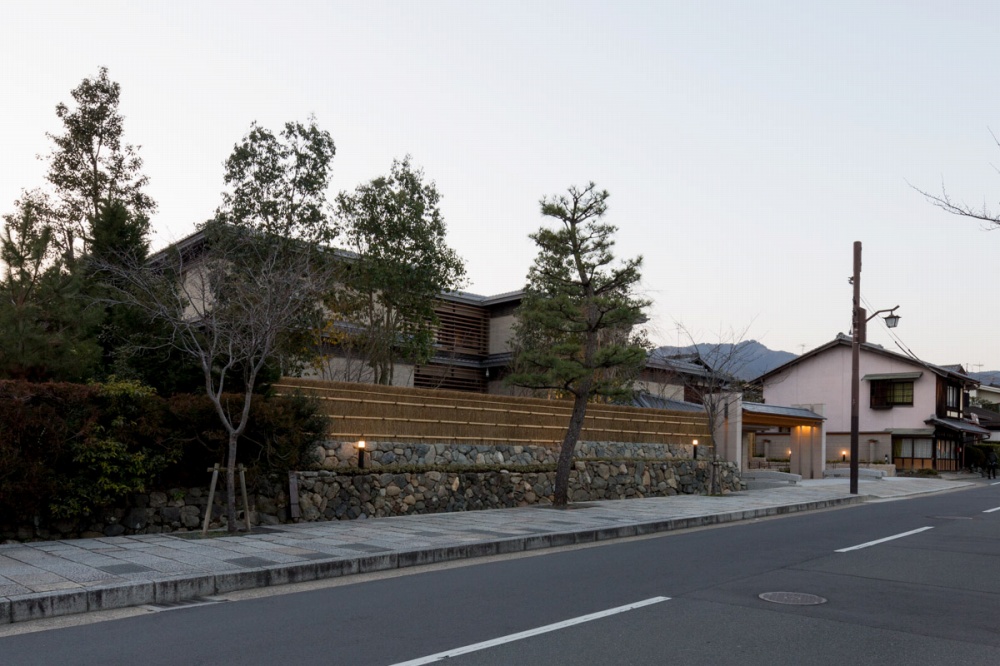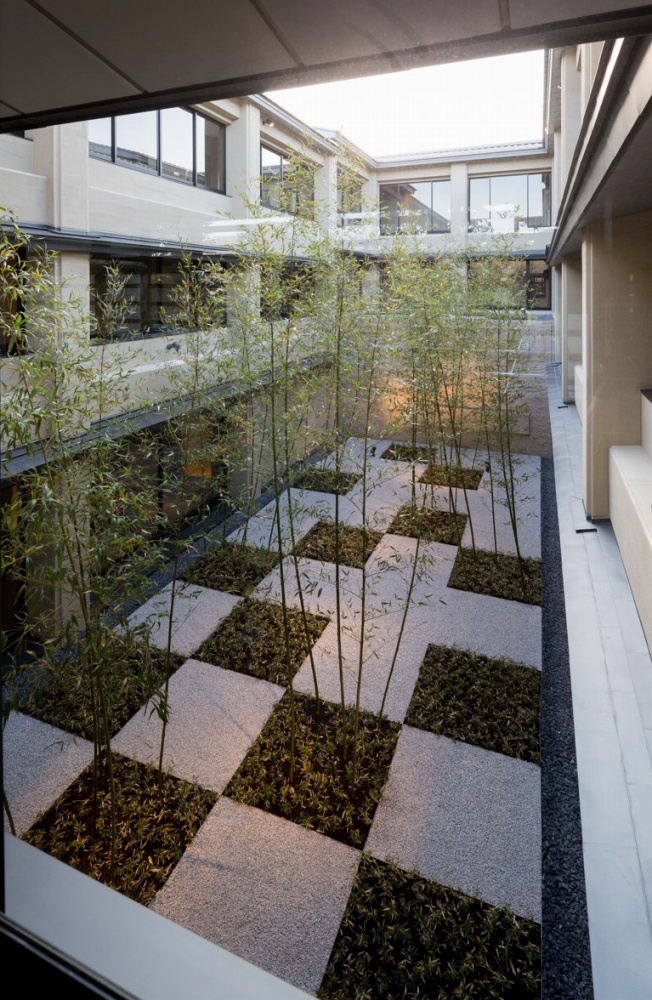 The Arashiyama Villa is a newly built company recreation facility located not too far away from Tenryu-ji Temple. Professor Yoji Sasaki of the Kyoto University of Art and Design and Ohtori Consultants Environmental Design Institute worked together to execute the landscape's planning and design. By participating in the project from the stage where materials to be used and other important decisions were being considered, we constructed a garden landscape space that makes full use of garden techniques only available in Kyoto.
This garden is based on the motif of water flowing through the nearby Oi River and Hozu Gorge for a bright and modern Japanese garden befitting a new building while still retaining the Arashiyama area's unique charm. The property consists of an entrance and parking lot in addition to its three gardens (front, middle, and inner).
For the front entrance and parking lot, we laid around Kurama stones a scattered hailstone pavement ("ararekoboshi") of river stones, with a pathway composed of curbstones ("katszura-ishi") and naturally rounded stones ("tama-ishi"). The parking lot is a space designed from black and white stones laid rowlock (a style known as "kobadate" in Japanese) and wrapped in a stone arrangement combining processed stone materials together. As the builders for this garden, this is the space we worked the hardest on.
The front garden is designed in the image of small boats floating on a river, with boat-shaped islands covered in moss floating in white sand that is likened to a water surface. The middle garden is a beautiful space designed as a checkerboard pattern made of bamboo and bamboo grass. The inner garden is composed of black gravel resembling the water of the Hozu Gorge, maple trees, and other plants that have been set between long broken slabs of stone.
This is a garden landscape that fuses a modern sensibility with the characteristic feeling of the Arashiyama area and has stunning sights to behold such as cherry blossoms and fresh green shoots in spring and autumn leaves in fall.
Location: Ukyo-ku, Kyoto
Accessibility: not open to the public
Garden construction period: in 2014