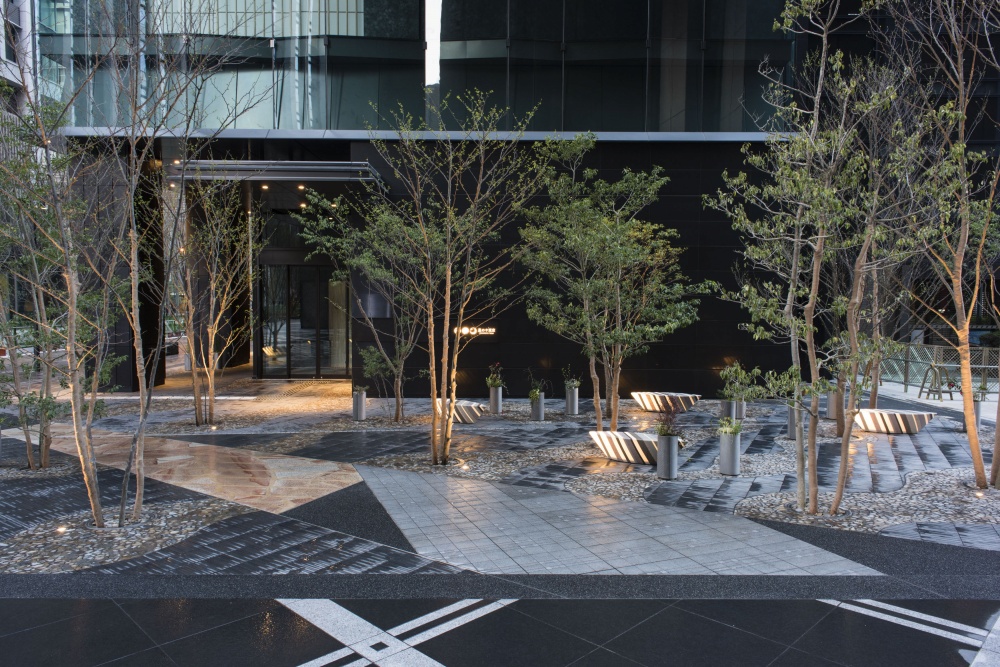 Photo: Hironori Handa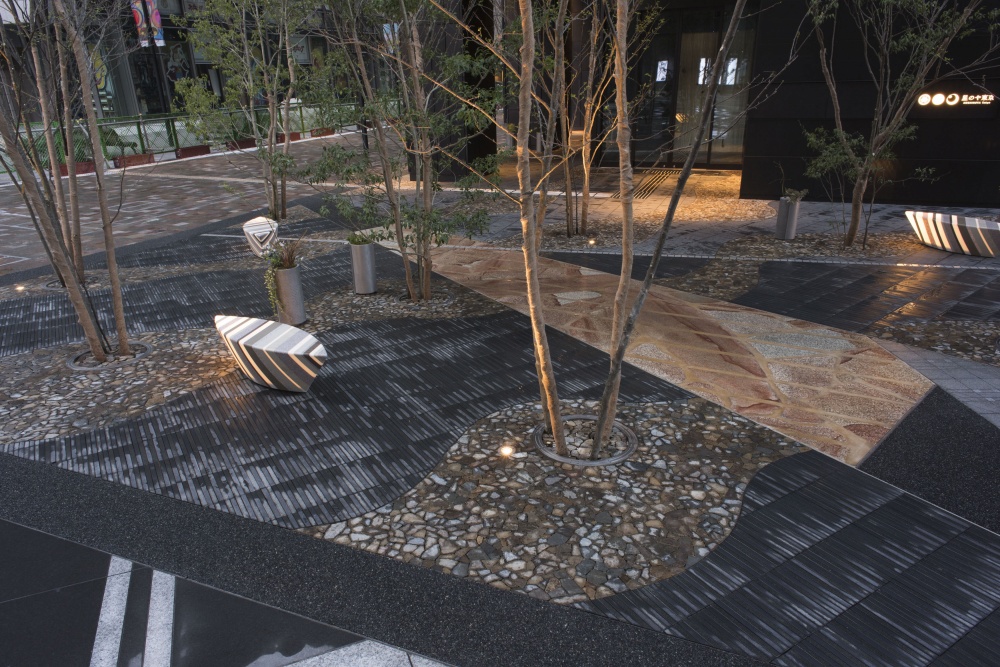 Photo: Hironori Handa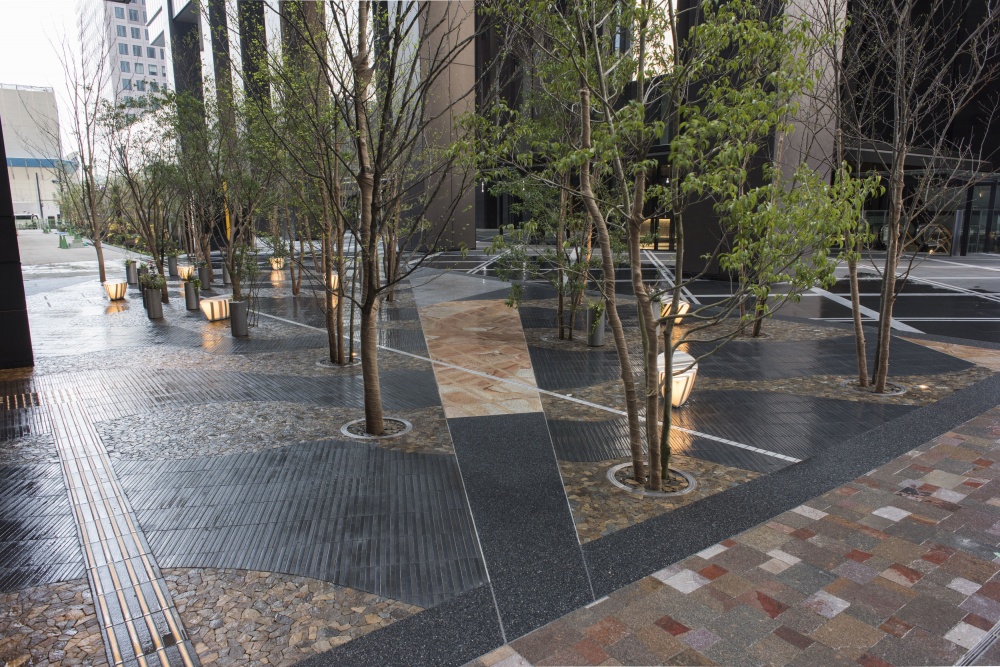 Photo: Hironori Handa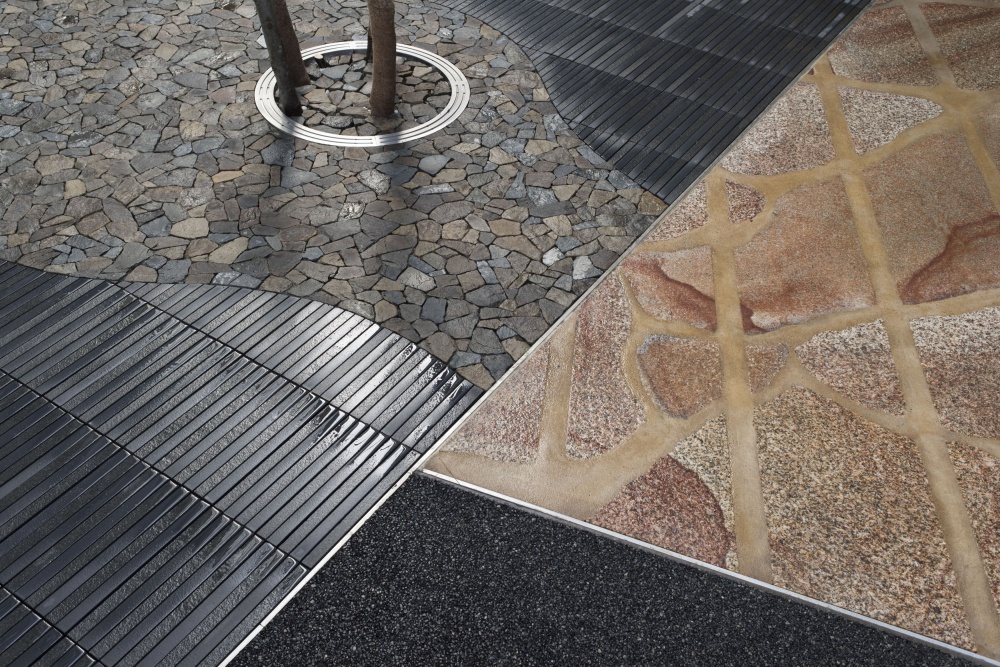 Photo: Hironori Handa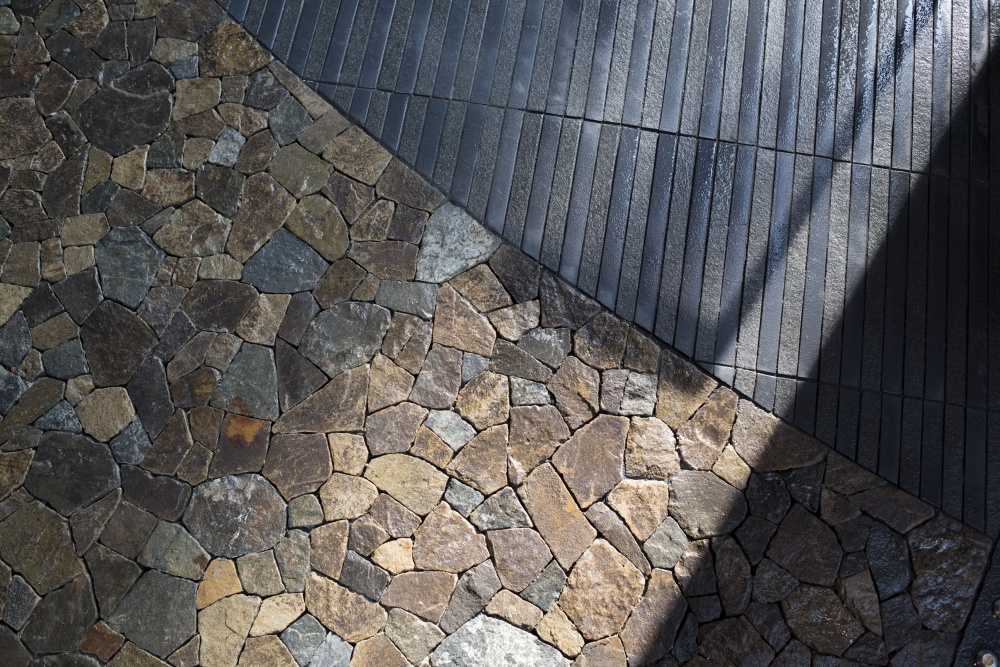 Photo: Hironori Handa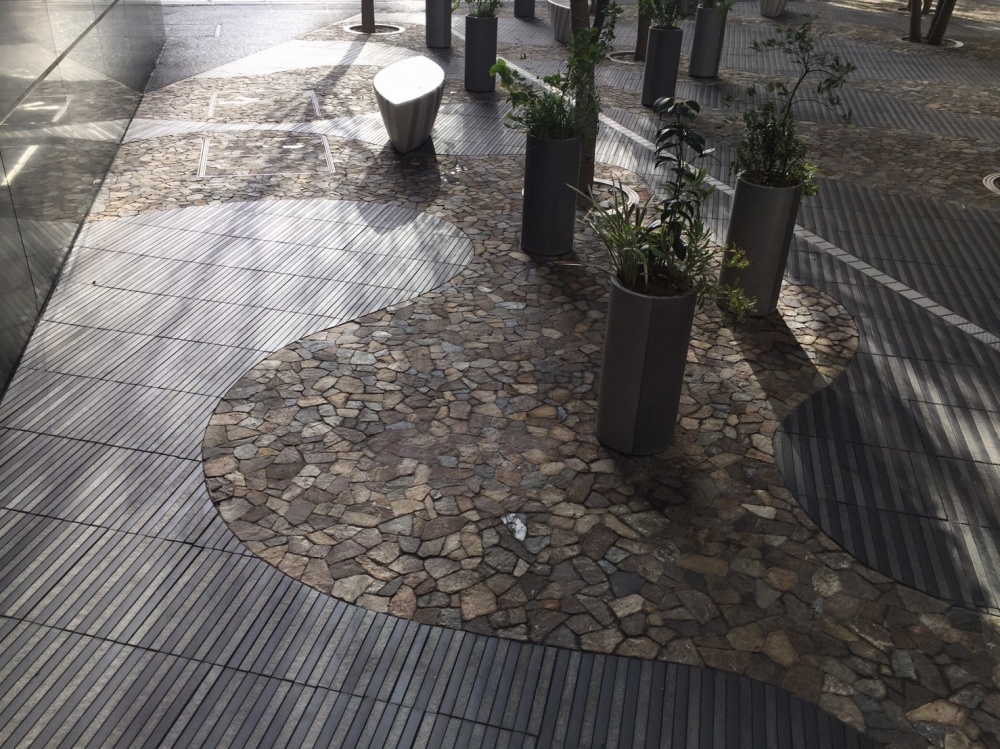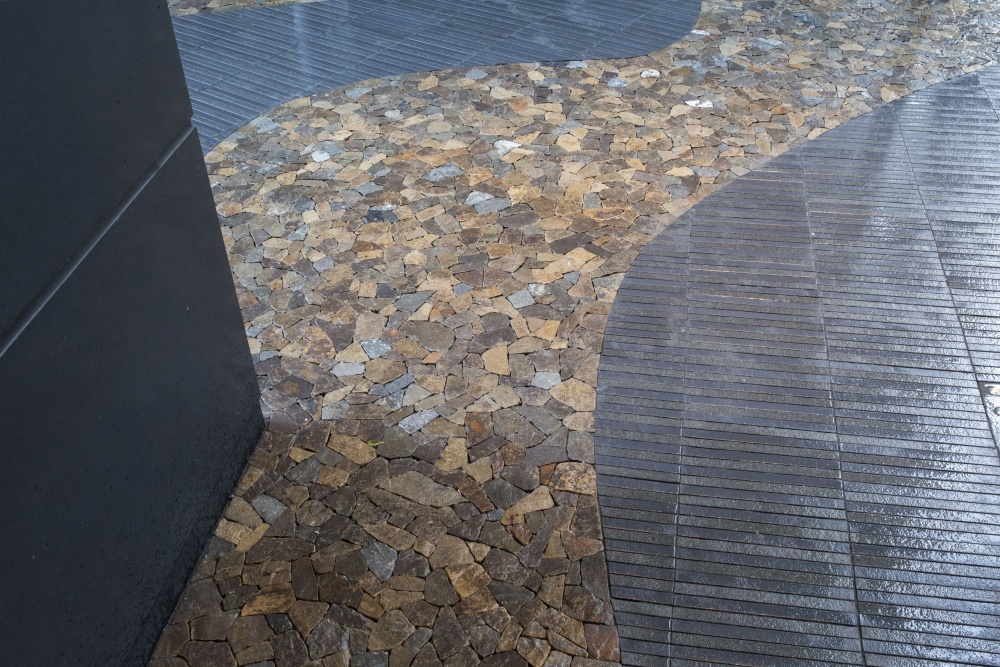 Photo: Hironori Handa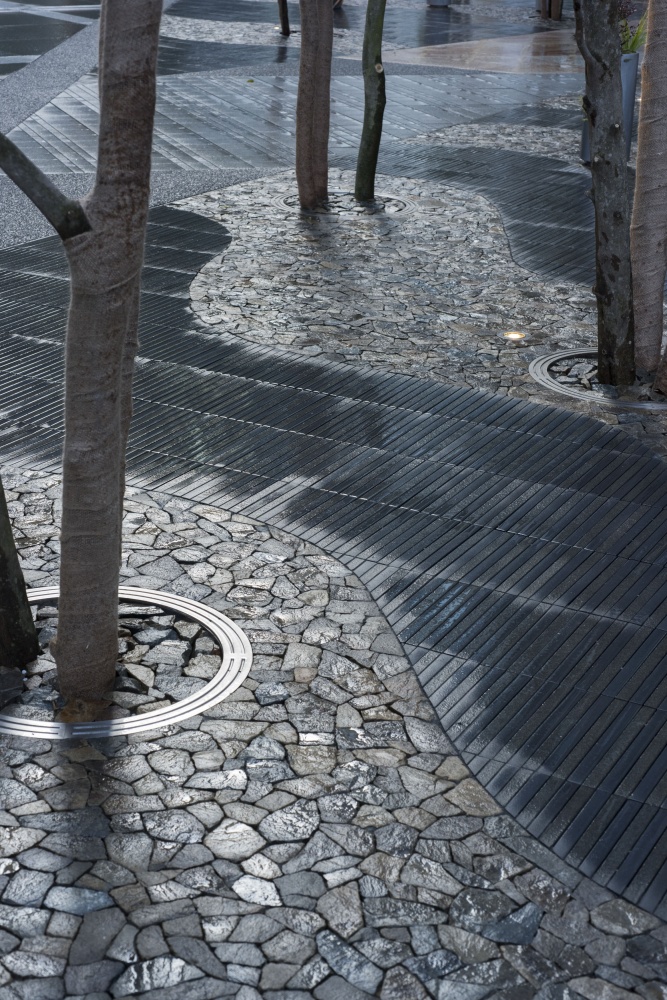 Photo: Hironori Handa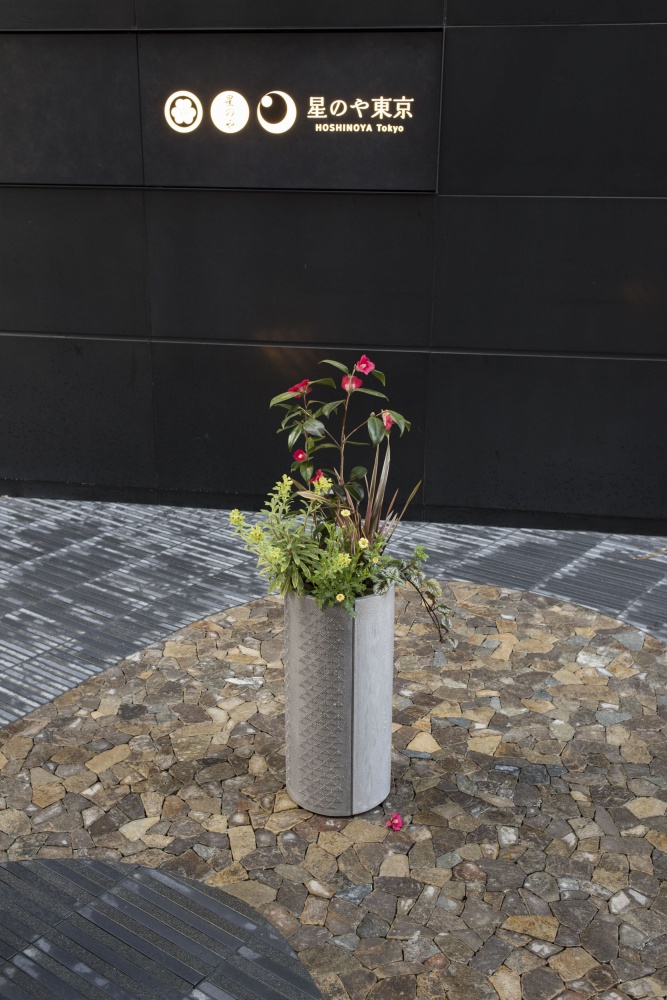 Photo: Hironori Handa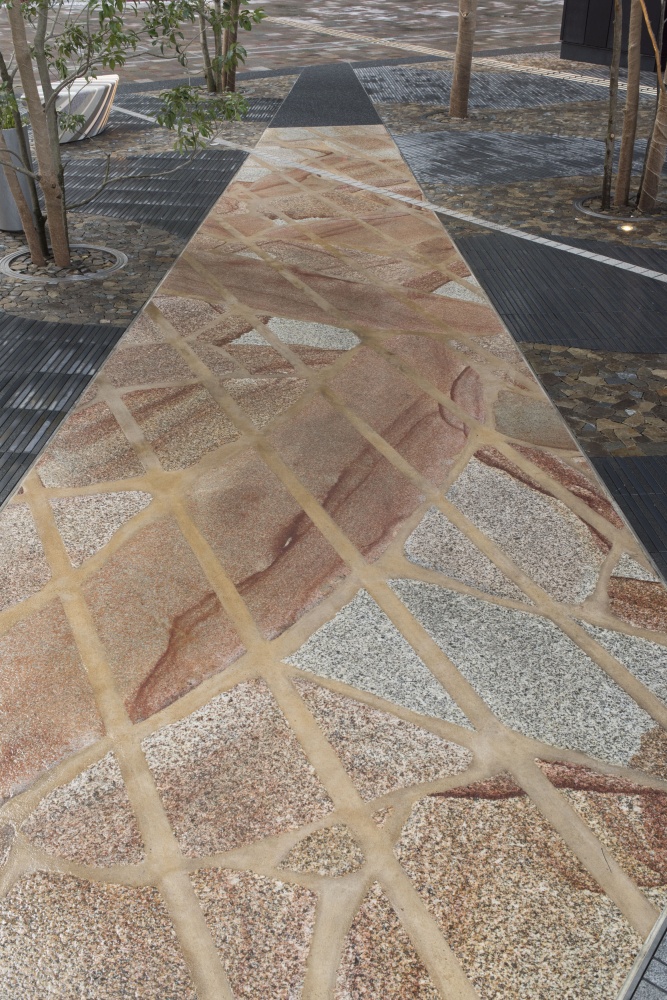 Photo: Hironori Handa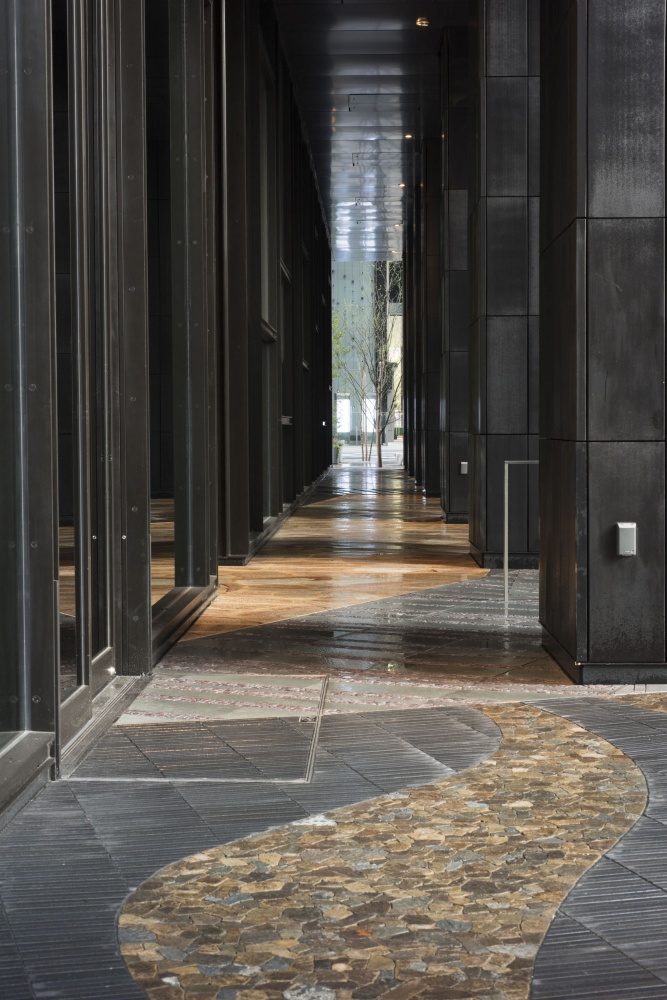 Photo: Hironori Handa
Located in the heart of Tokyo, in the Otemachi business district, Hoshinoya Tokyo's outdoor space was spatially designed by Studio Onsite president Hiroki Hasegawa, and condenses together motifs that fuse its concept of a "Japanese ryokan" (traditional Japanese inn) setting with a modern sensibility. Its greatest characteristic is its scattered hailstone pavement (ararekoboshi) that is arranged in a curved pattern that spreads over 100m² wide.
Scattered hailstone pavement is a technique where stones are placed within a given area so that they form an aesthetically pleasing relationship to one another. It is said to be a technique whose most superior examples can only be constructed by experienced craftsmen at a maximum of 30cm² a day. Its beauty is generally displayed in entrance areas and other important places where guests are greeted.
At Hoshinoya Tokyo, this scattered hailstone pavement forms a complex pattern spread across a wide area and whose curved shape even intersects with other pavement patterns.
To live up to the demands of work that allows one to feel Japanese landscaping technique and the involvement of human hands, we had to provide superior quality skills at a worksite far removed from Kyoto. We therefore developed the unit construction method (patent pending) to realize superior quality performance while also significantly reducing construction periods. Using this unit construction method, we first created a unit that was masterfully constructed by craftsmen and calculated by drawings at a transportable size before finishing it at the Tokyo worksite as a seamless stone pavement.
In addition to this scattered hailstone pavement, we arranged four other pavement patterns at Hoshinoya Tokyo using carefully selected materials and construction methods to realize a space where craftsmen have exhausted the highest level of technique through work performed by hand.
Location: Otemachi, Tokyo
Accessibility: outdoor space – open to the public
Garden construction period: in 2016

HOSHINOYA Tokyo website