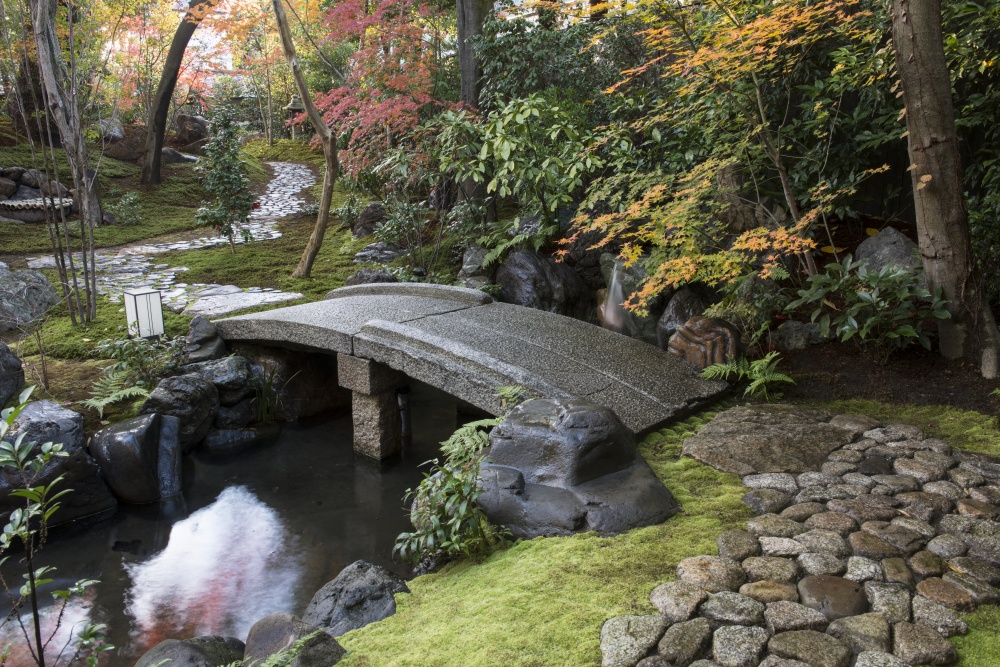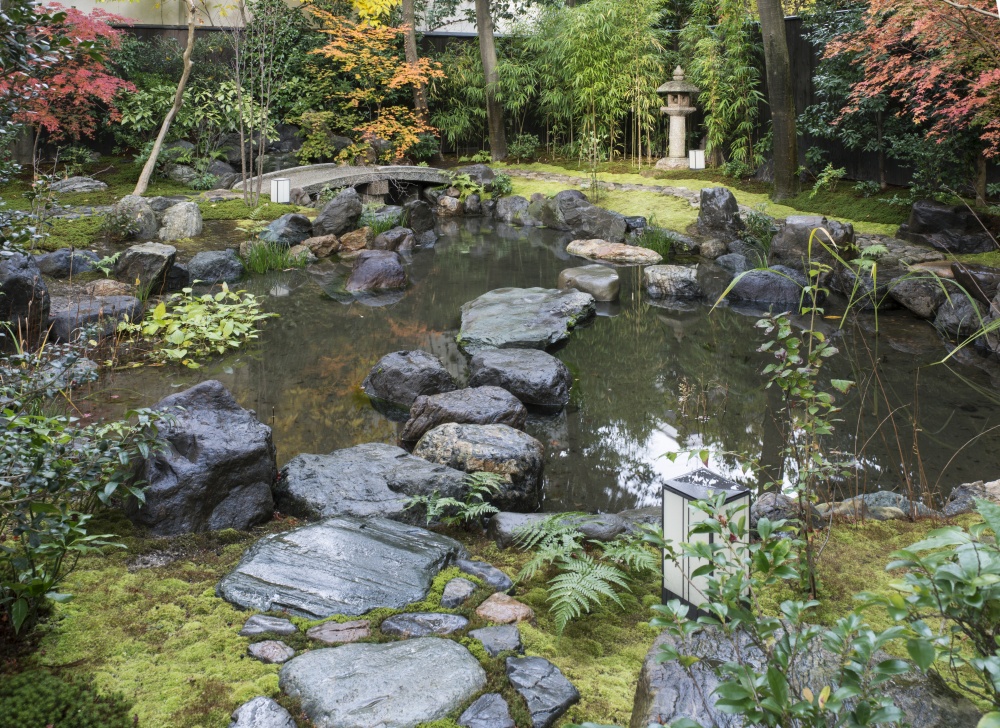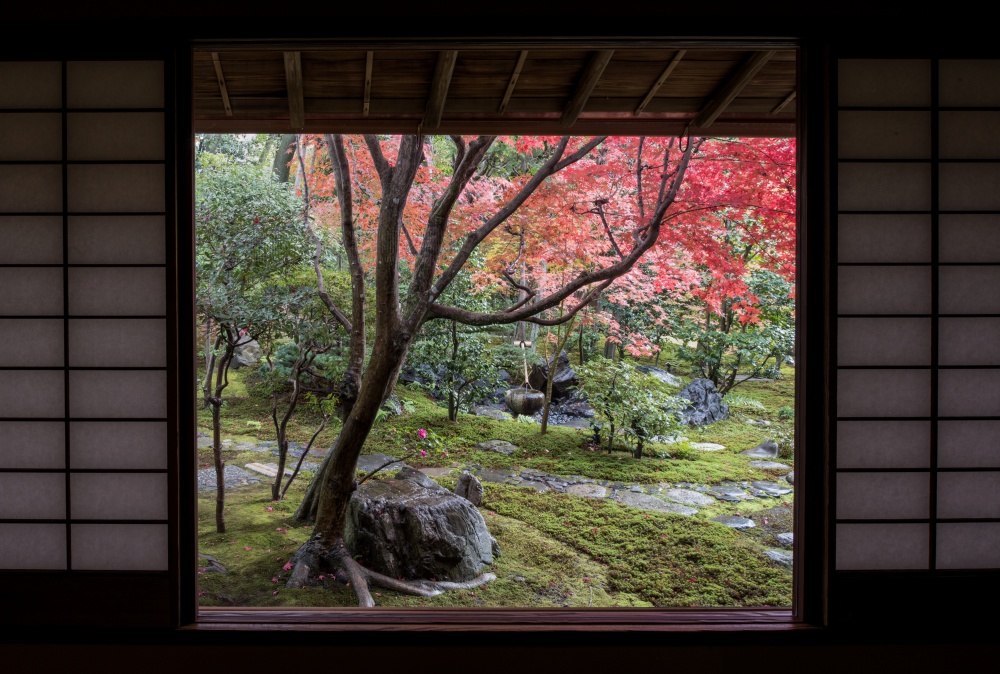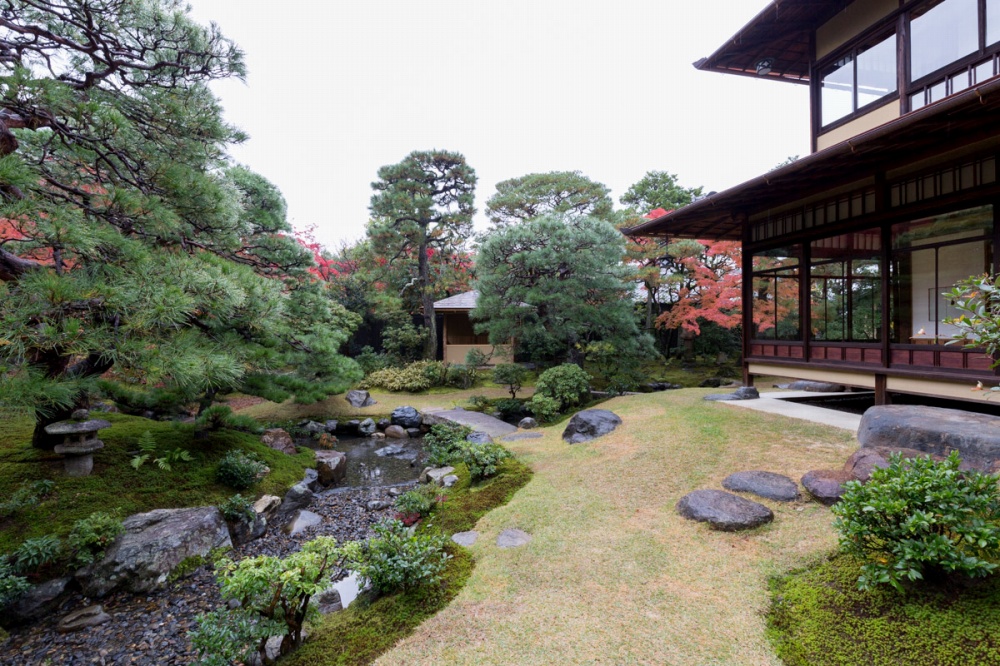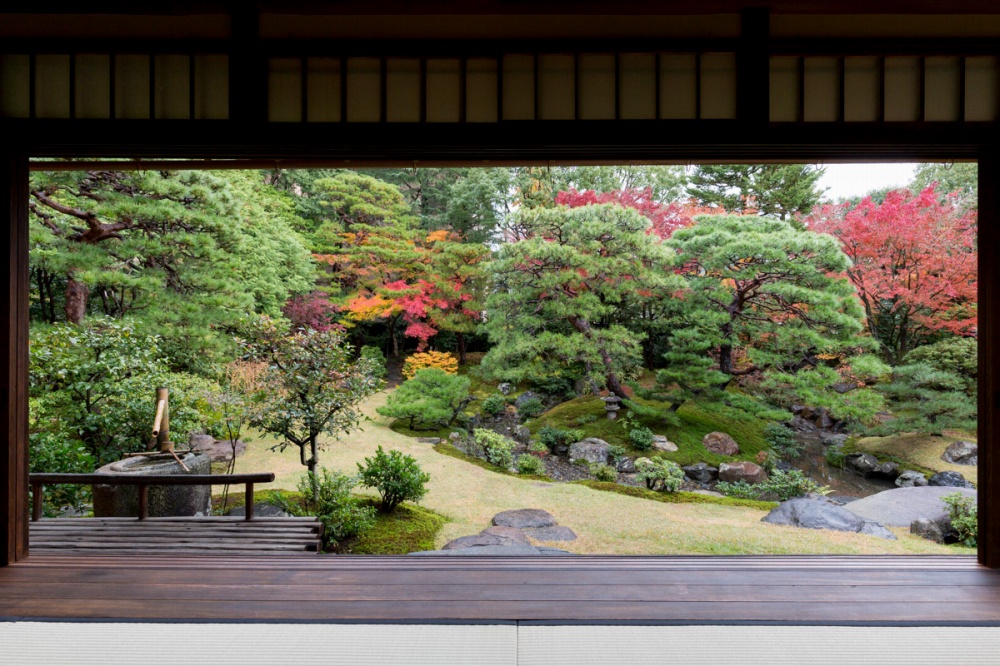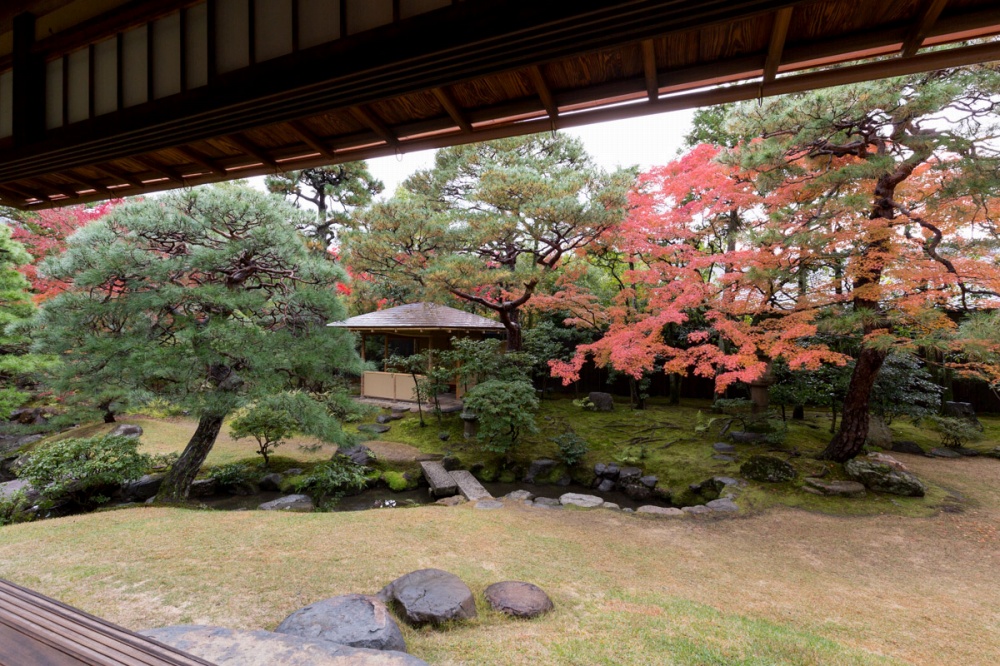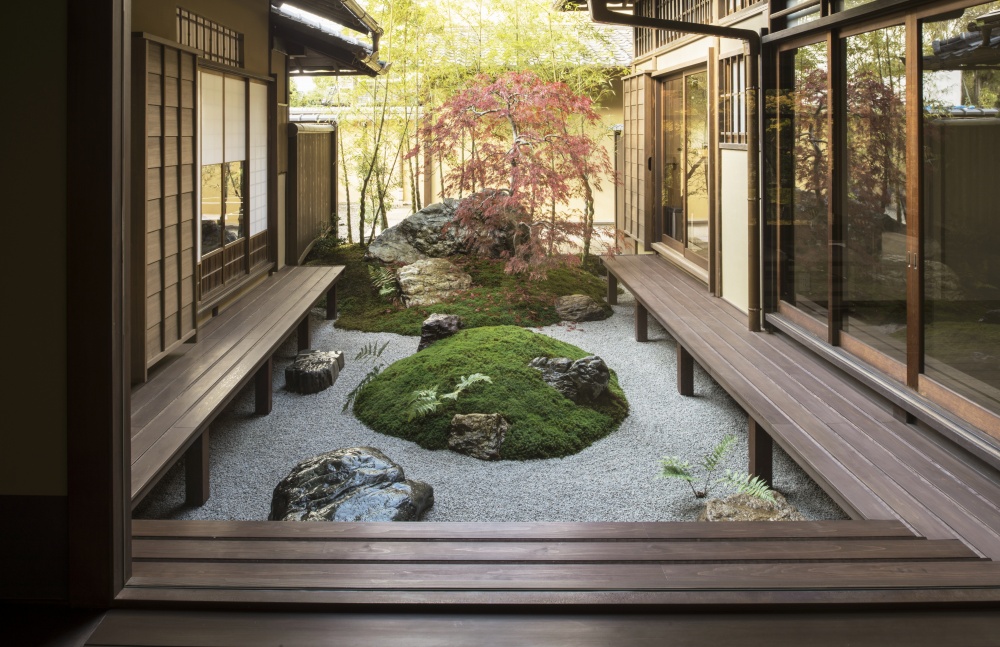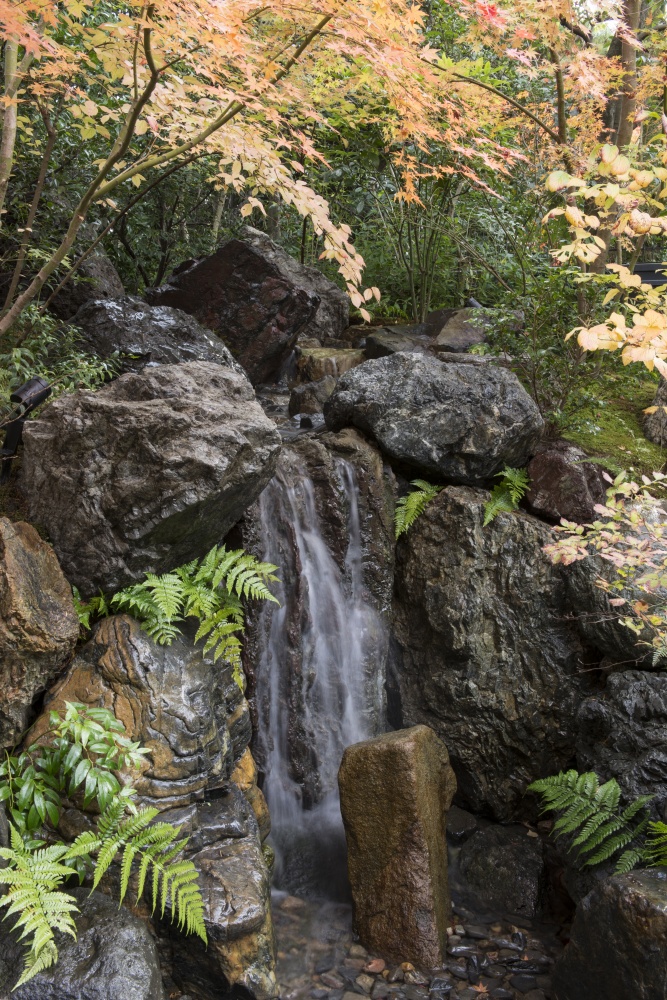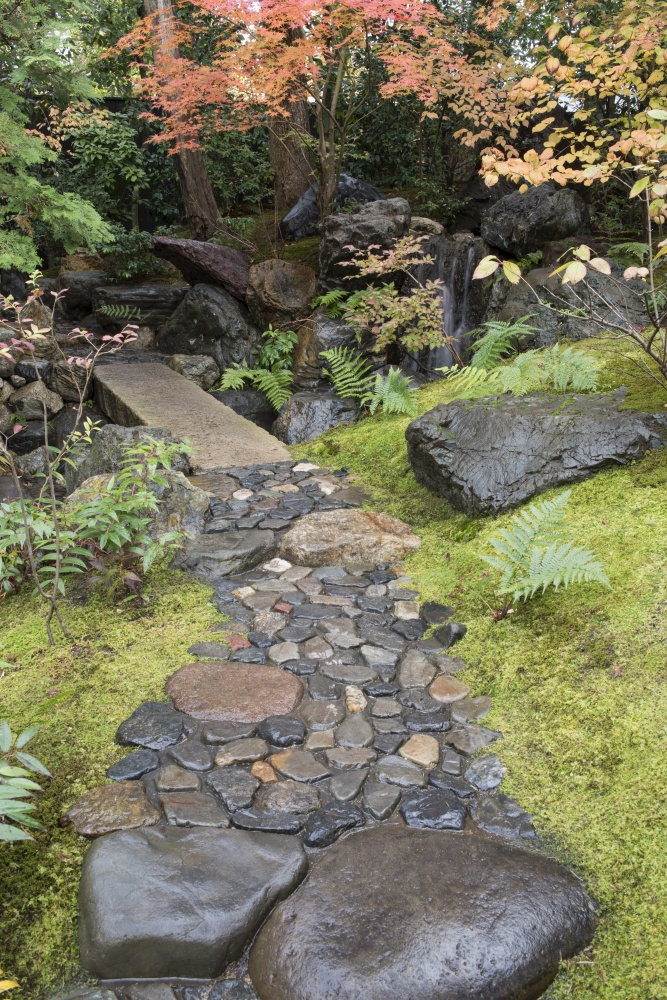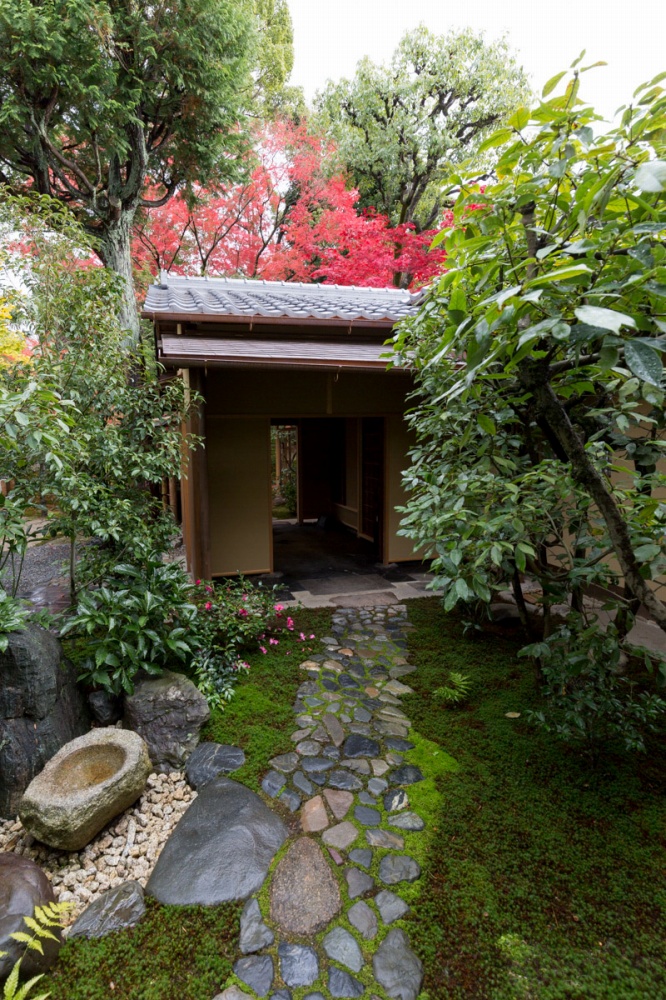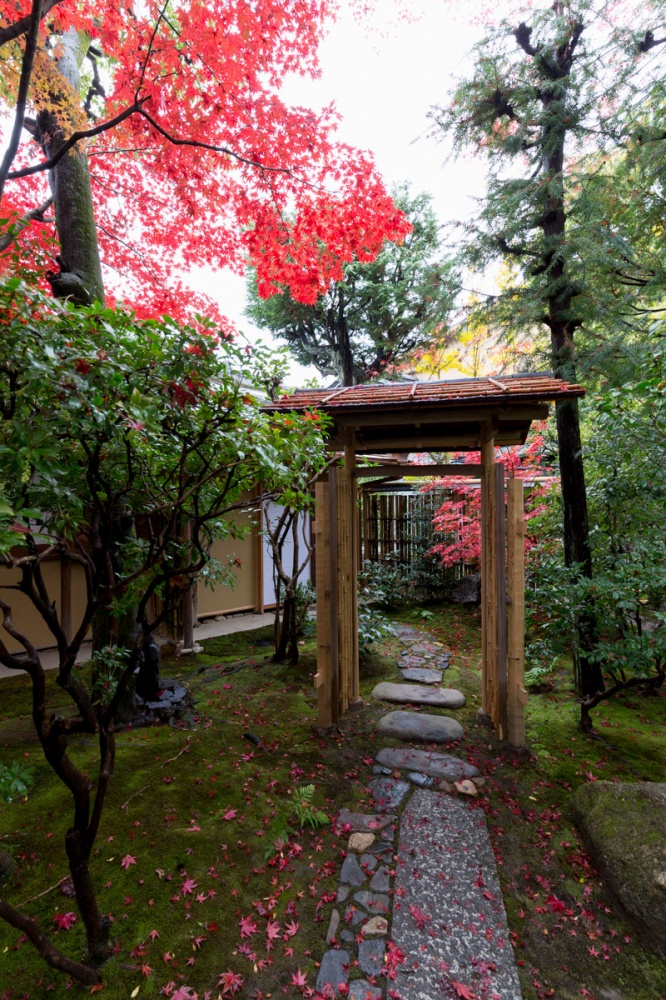 Located in the Okazaki area of Kyoto's Sakyo Ward, this property had a main house and garden on it thought to have originally been made during the Taisho period (1912-26). After over ten years of neglect, however, it felll into a state of complete disrepair.
We restored this villa as a Japanese garden after it was purchased by its current owner, who has a deep affection for locations characterized by Kyoto's scenic beauty.
This restoration project took around 2.5 years starting from May 2012 and began with restorative pruning to restore the original appearance of the trees, whose branches had become dense and overgrown. We then prepared a renovation plan for the entire garden and created a scene that makes full use of both scenery and surrounding environment existing since the Taisho period until the present day and the skill and ingenuity of our master gardeners. This is a Japanese garden that gardeners involved in nurturing Japanese gardens day in and day out restored to life by contemplating how to continue nurturing gardens in the future.
Renovation construction created a garden with a waterfall stone arrangement and stream that depicts water flowing in from the Higashiyama mountains, a garden pond using water from the Lake Biwa Canal, and a garden path that recycles existing stone materials. In addition, we performed restorative pruning on pine trees originally planted to provide a sense of continuity with the once pine-covered Higashiyama mountains and created scenery that draws out the beauty of the pines inside the garden, while also planting new pine trees to carry this scenery into the future.
Alongside this garden renovation, the property's building was also renovated by Morotomi Engineering. Through meticulous discussions held with the building designers from the planning stage, we planned scenery that integrates garden and architecture together, an approach known in Japan as teioku ichinyo ("the oneness of garden and architecture"). During construction, we decided the position of the trees after looking at the garden from the viewpoints inside the building, thus realizing a space where the continuity between garden and architecture can be felt.