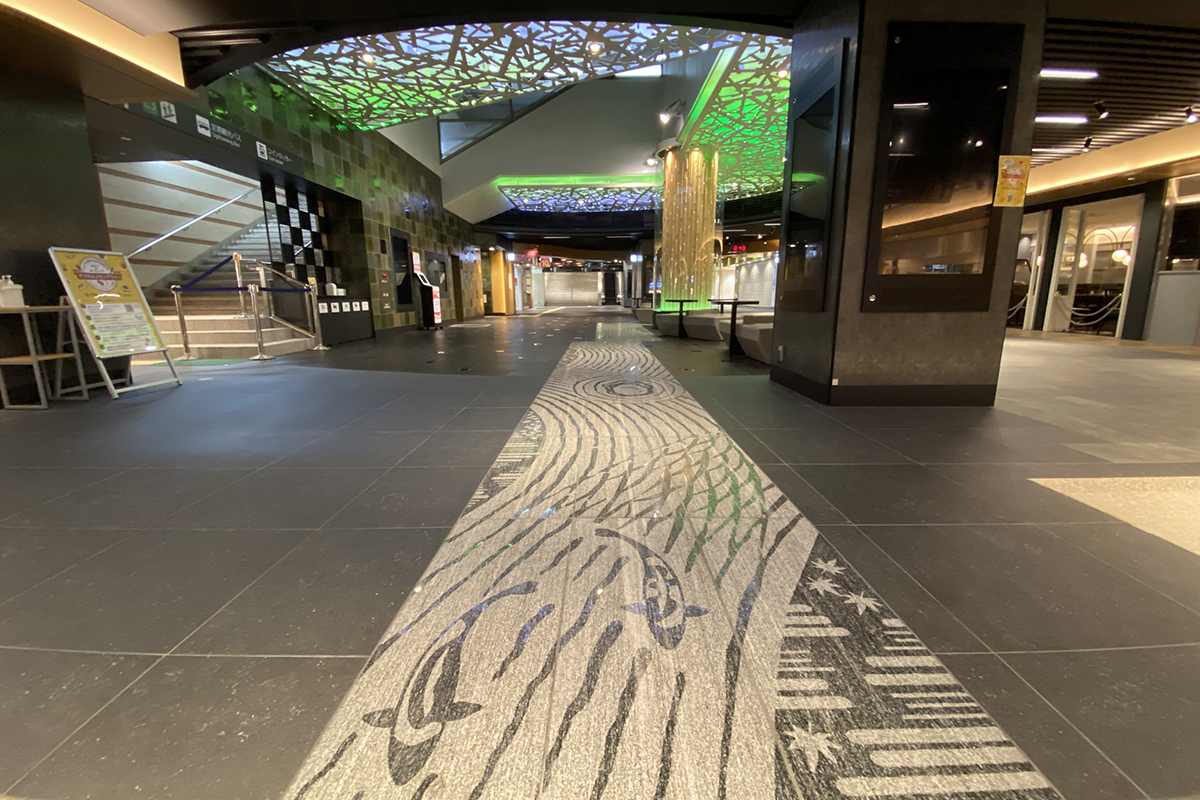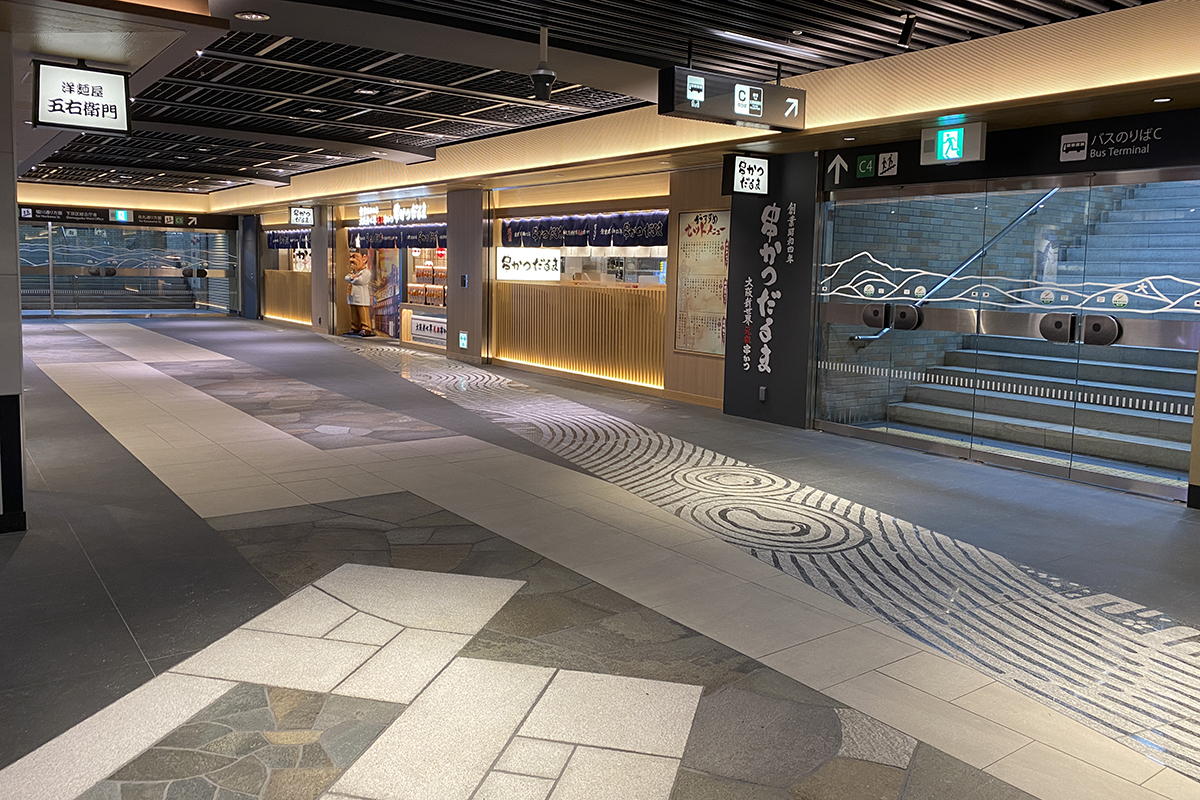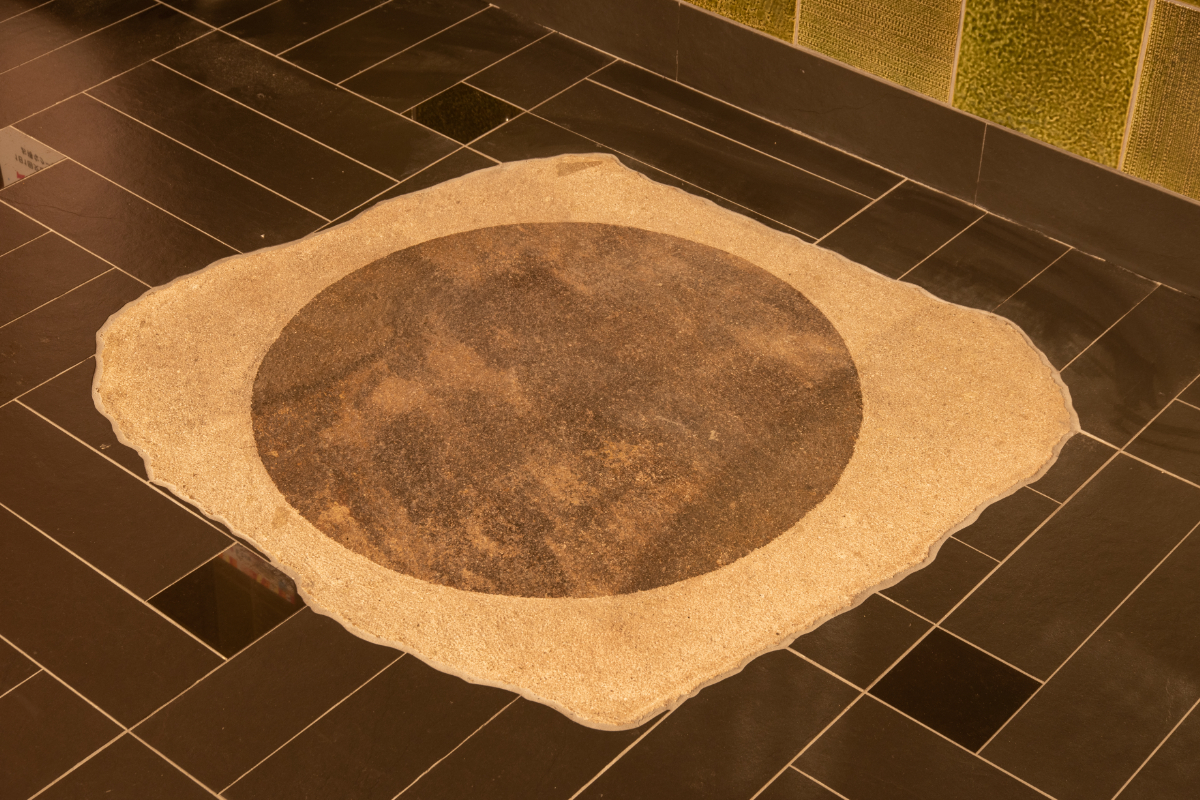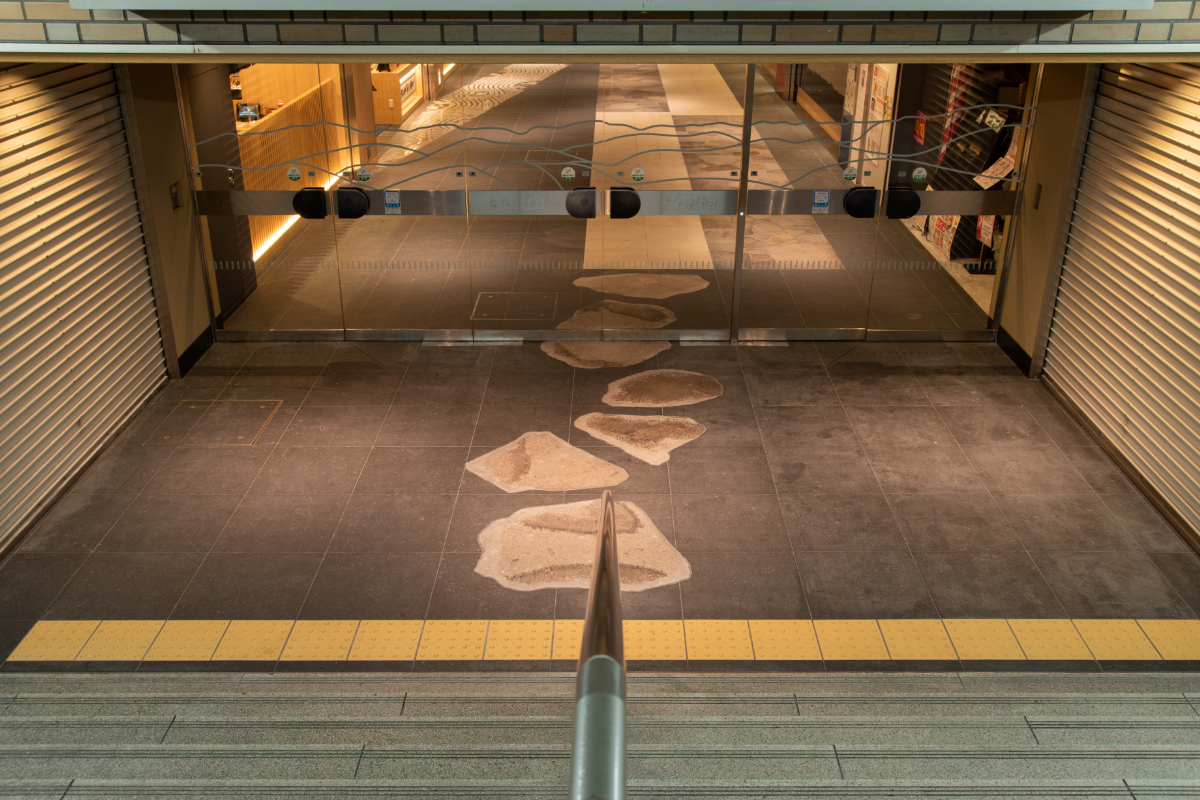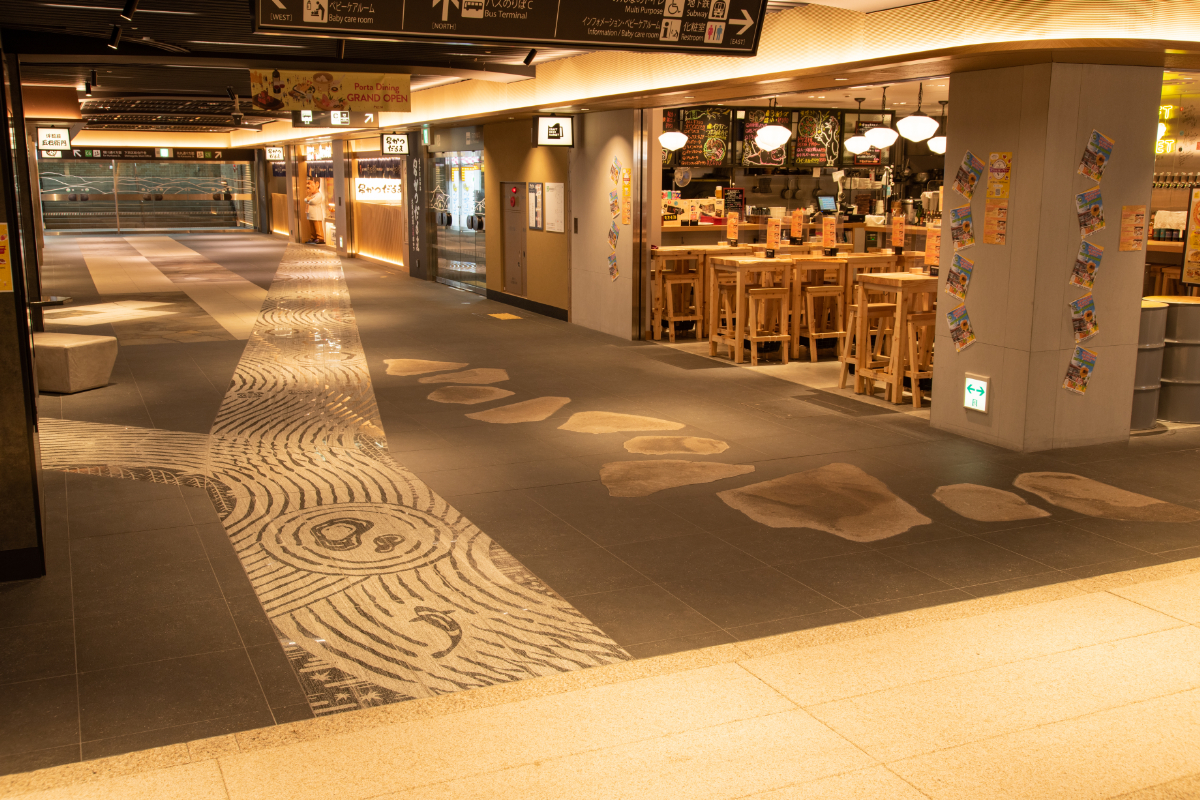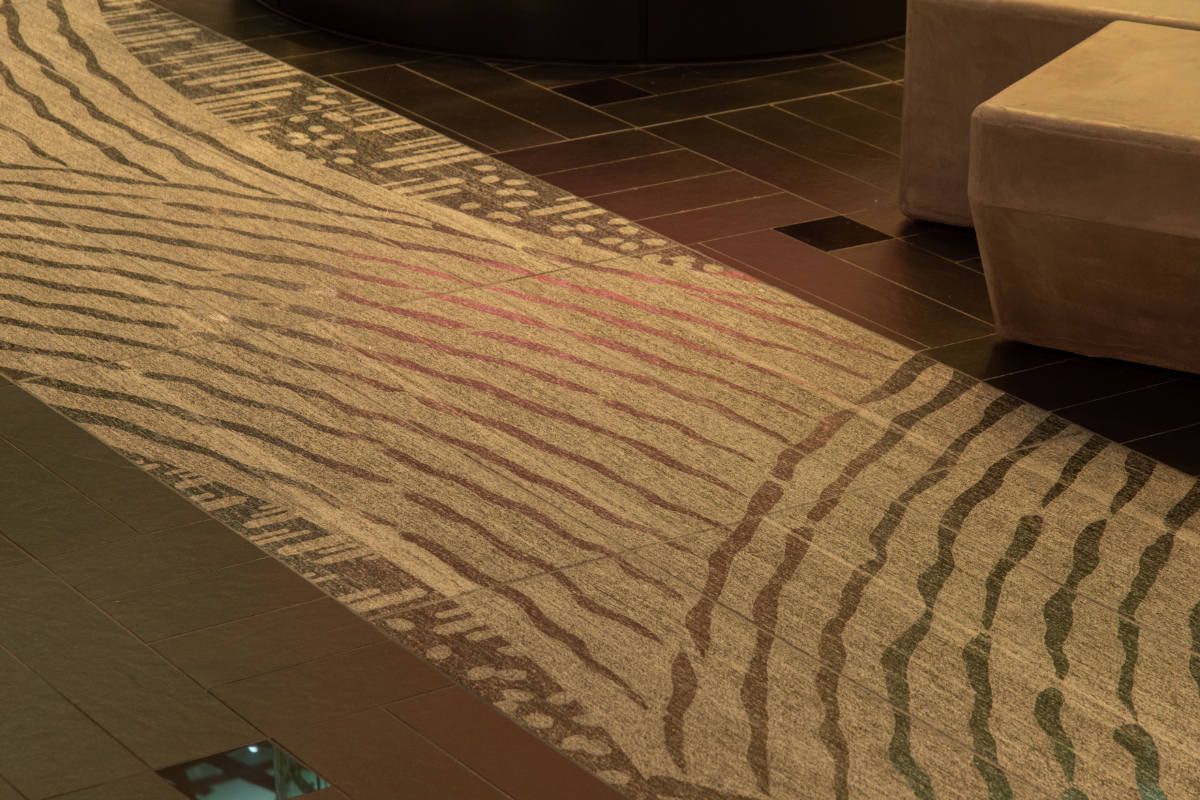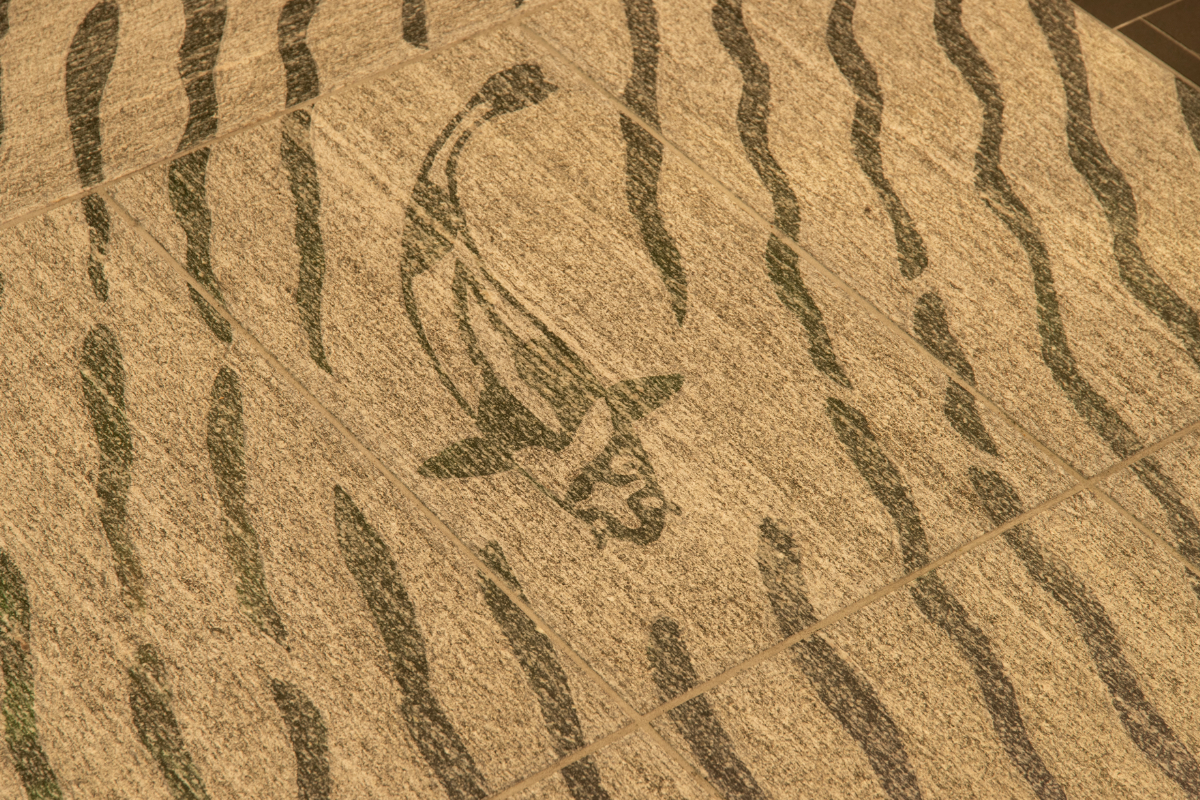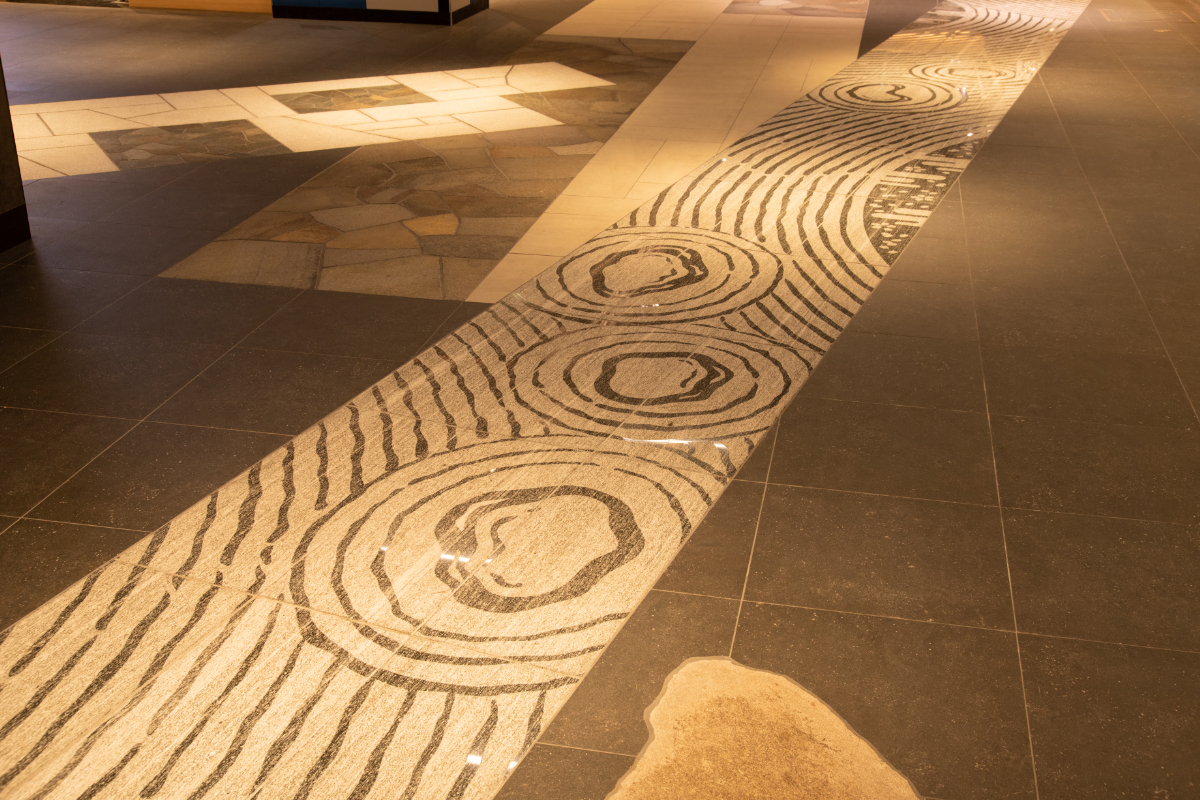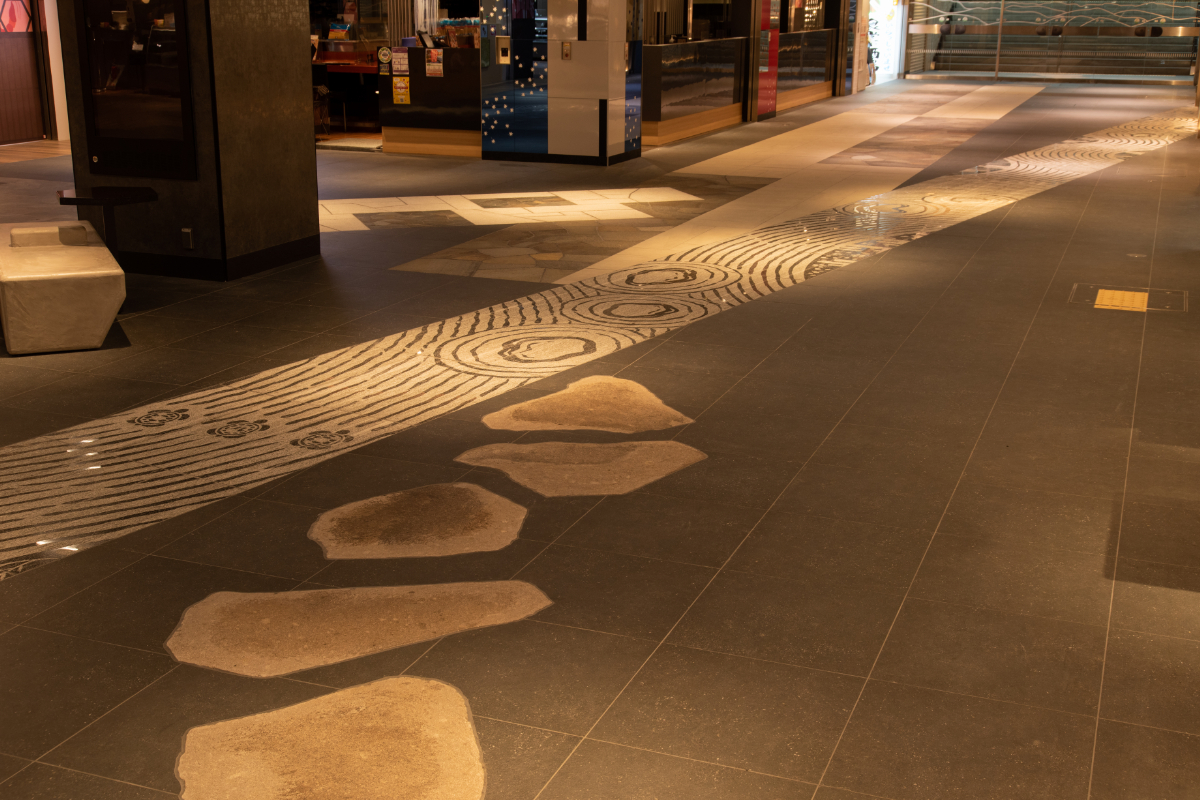 Kyoto Porta is an underground commercial facility located on the north side of Kyoto Station. In Italian, "porta" means "gateway" or "entrance." And ever since Kyoto Porta's opening in 1980, people have treasured it as a shopping district directly connected to Kyoto Station, main entrance into the international tourism city of Kyoto.
In 2022, when the restaurant zone on Kyoto Porta's west side was renovated, Ueyakato Landscape assumed a supervisory role for the basic plan and design for that area's north-south corridor, known as Nishi-dori (or "West Street"). Additionally, we also handled the project's detail design and constructed the stone path used for the floor.
Nishi-dori's renovation theme is that of a "Kyoto Garden." Ueyakato Landscape therefore proposed using the traditional Japanese garden technique of miniaturized scenery (shukkei) to express Kyoto's streetscape in an underground setting. Specifically, this meant shaping natural stones into an expression of the Kamo River running through the heart of Kyoto's urban landscape. After laying these stones along Nishi-dori, we then placed other natural stones here and there as the elements of a Japanese garden, including stepping stones, "old temple" stones, shoe removal stones, and stone bridges.
Because Kyoto Porta is not just a shopping center, but also one of Kyoto Station's public walkways, creating a garden for it required painstaking attention to ensuring pedestrian safety, particularly by keeping the walkway flat and taking slip prevention measures. We therefore invited the project's commissioners to survey Hoshinoya Tokyo and the Fukujuen Kyoto Flagship Store, two of Ueyakato Landscape's achievements in balancing safety with quality. Planning, design and construction then proceeded alongside the process of creating trial pieces for the project.
We thought carefully about how to express a river flow while also considering factors such as durability, safety, and cost. As a result, we decided to engrave patterns onto the surfaces of polished stones, but we used unconventional approaches to prevent the stones from becoming slippery over time. In addition to expressing carp swimming in the river, we even included the famous turtle-shaped stepping stones at the confluence of Kyoto's Kamogawa and Takanogawa Rivers.
When it came to choosing stones to represent a Japanese garden's characteristic features, we used the largest stones possible to give them a feeling of scale proportional to Nishi-dori's spatial area and the large stone tiles used for the floor. We also made exhaustive efforts to survey, select, and supply stones for which we could make maximum use of their natural feeling while still ensuring their flatness and durability.
Simultaneously with this project, the east and west sides of Nishi-dori were also renovated. The east side was expressed as a "Kyoto Townscape" in the image of storefronts lined up along a Kyoto street, and the west side expresses the interior space of a "Kyoto Residence." With these three new spaces, Porta's renovated west-side restaurant zone brims with more vitality than ever.
Project commissioner: West Japan Railway Company
Supervision, design, and construction of interior decoration: Tanseisha Co., Ltd.