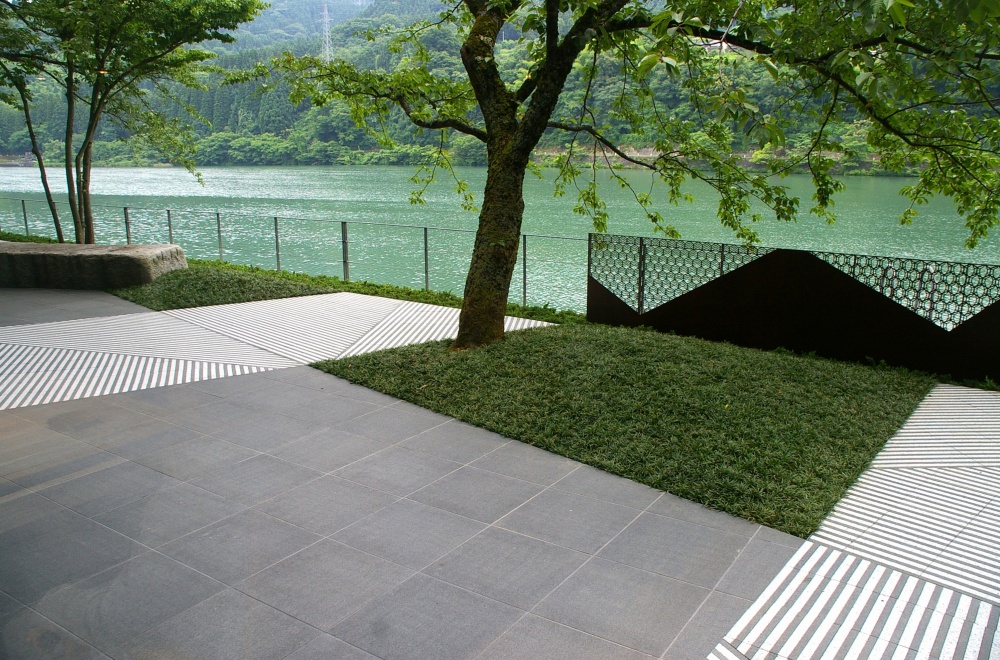 Photo by Sohei Yoshitake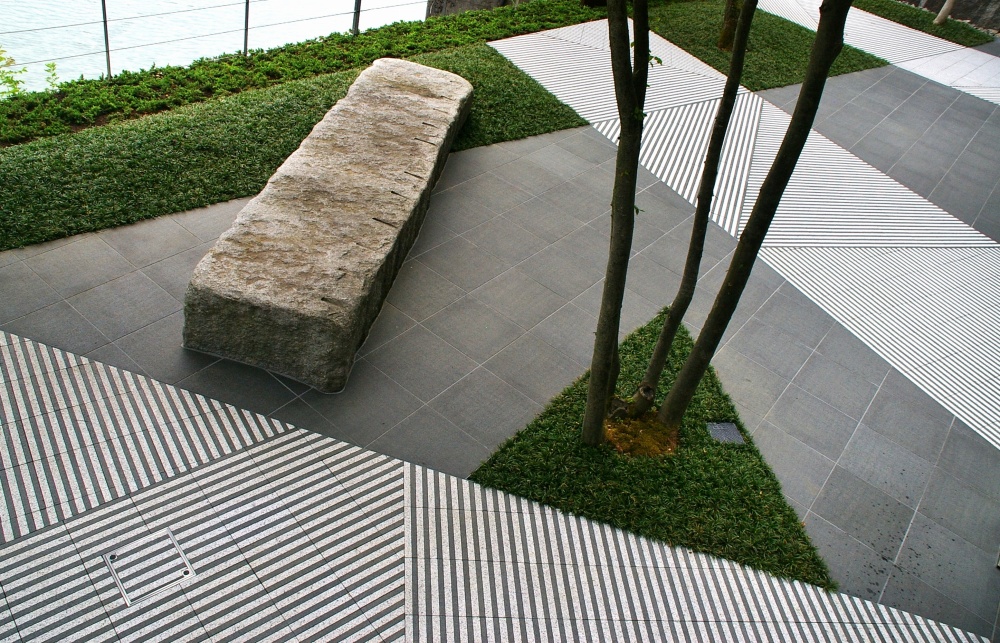 Photo by Sohei Yoshitake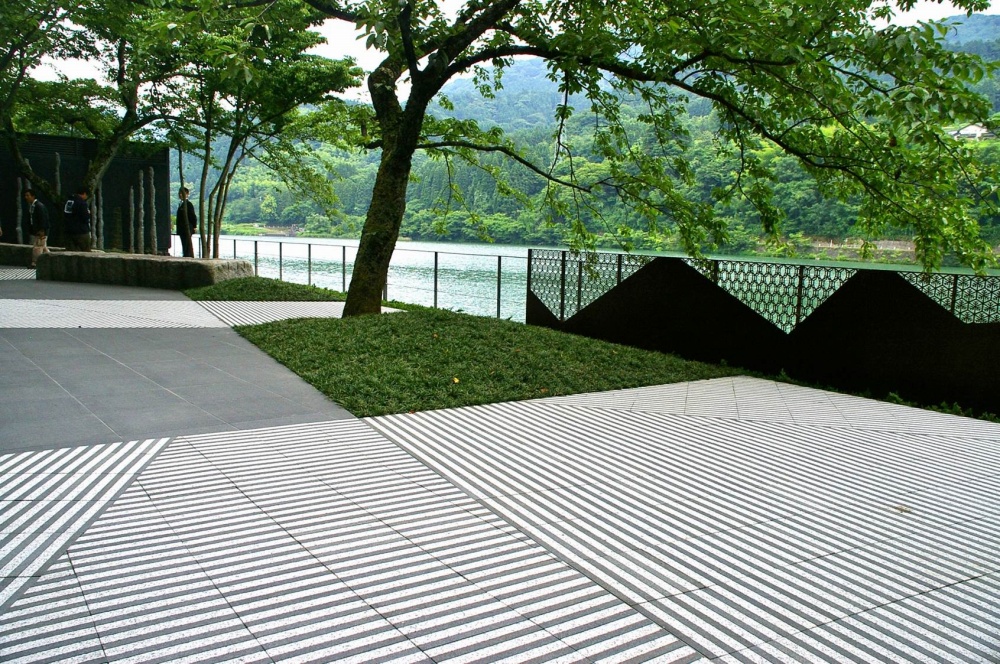 Photo by Yoji Sasaki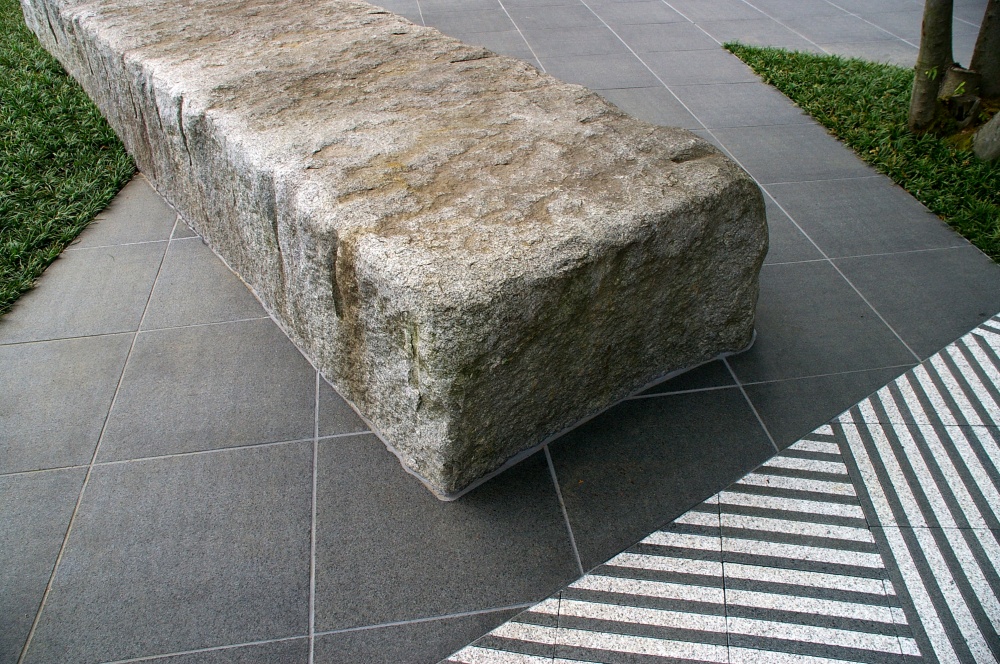 Photo by Sohei Yoshitake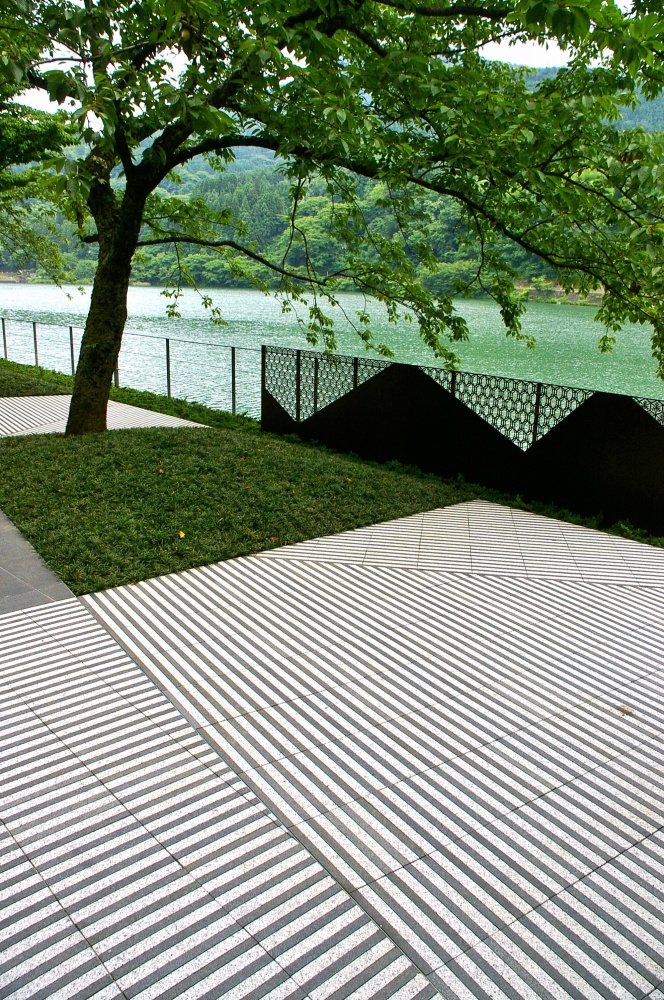 Photo by Sohei Yoshitake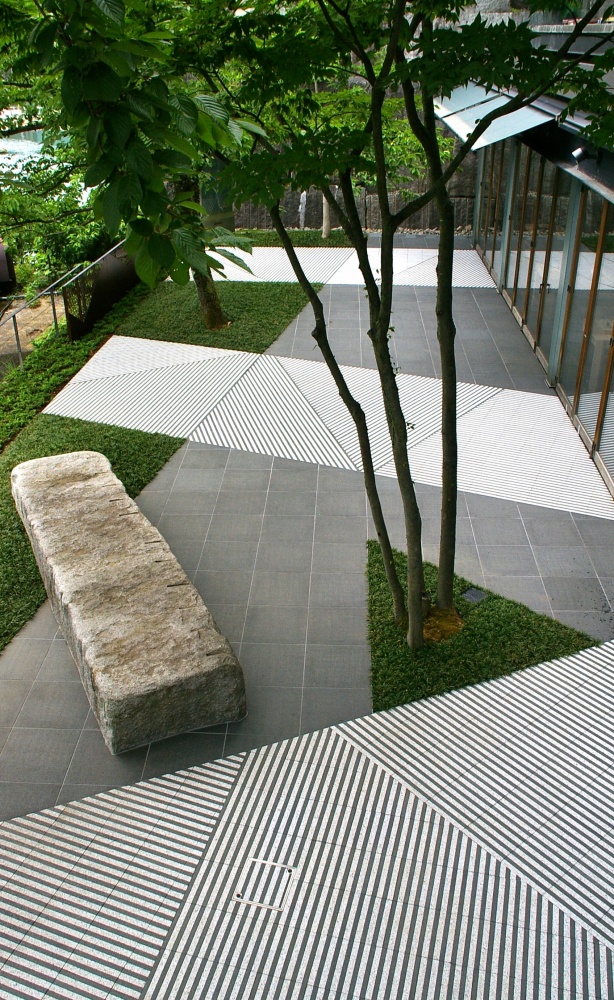 Photo by Sohei Yoshitake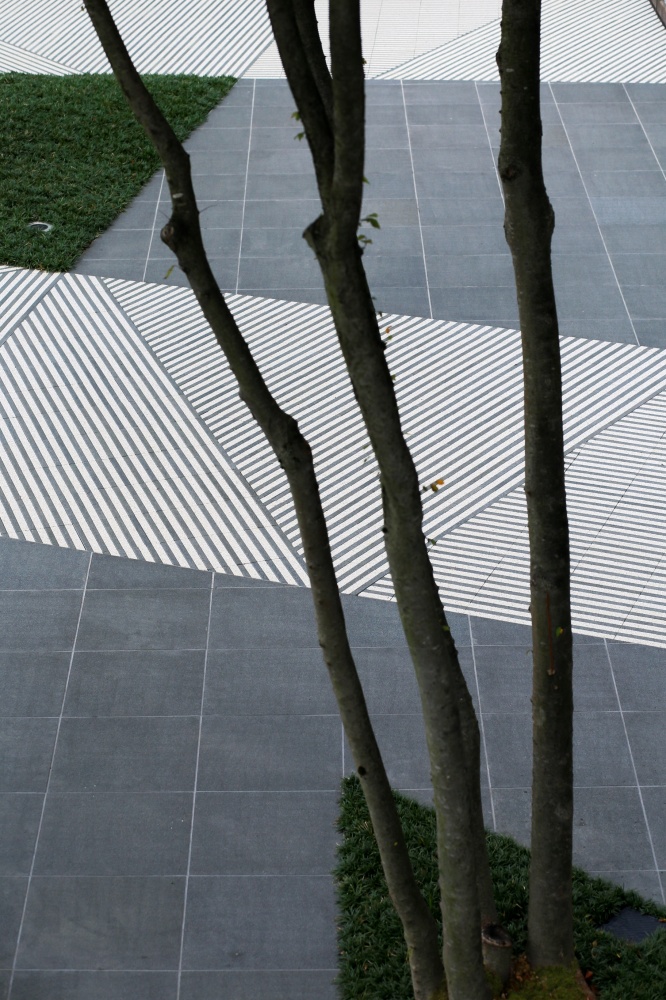 Photo by Yoji Sasaki
River Retreat Garaku is an intimate luxury hotel on the shore of the Jinzu River in Toyama City. There are around 300 varieties of artwork at this facility whose theme is that of a "museumesque hotel."As a hotel with a museumesque atmosphere. Ever since its opening in 2000, it has stayed firmly committed to providing the finest features in its guest rooms, furnishings, and Western-style and Japanese restaurants.
A design by Yoji Sasaki, then a professor at Kyoto University of Art and Design (now Kyoto University of the Arts) led to a total renovation of the garden in front of hotel restaurant L'evo. In order to provide high quality technique even at a worksite far away from Kyoto, our company's craftsmen used the "unit construction method" (patent pending) to realize superior performance while also dramatically shortening the onsite construction period.
As the construction period took place while the hotel's facilities and restaurants were open, we accomplished construction within a short period of time with minimal disruption of hotel and restaurant services under conditions where strict restrictions were placed on noise and transportation of materials onto the worksite.
The garden in front of the restaurant, which had been paved with wooden tiles, was changed to a modern stone pavement design that combines black and white stripes. Looking out at the garden from the restaurant reveals the scene of a striped pattern and the surface of the Jinzu River harmonizing together like water ripples.
Organic plant elements and a weathering steel wall featuring traditional Toyama motifs such as a sash-bar "kumiko" design and the Tateyama Mountain Range mutually enhance each other's presence. Along with its simple and modern stone pavement design, this garden adds to Garaku, a hotel whose management is devoted to art, the allure of a new art garden.
Location: Tomiyama City, Tomiyama Prefecture
Accessibility: Public (to facility visitors)
Garden construction period: in 2017