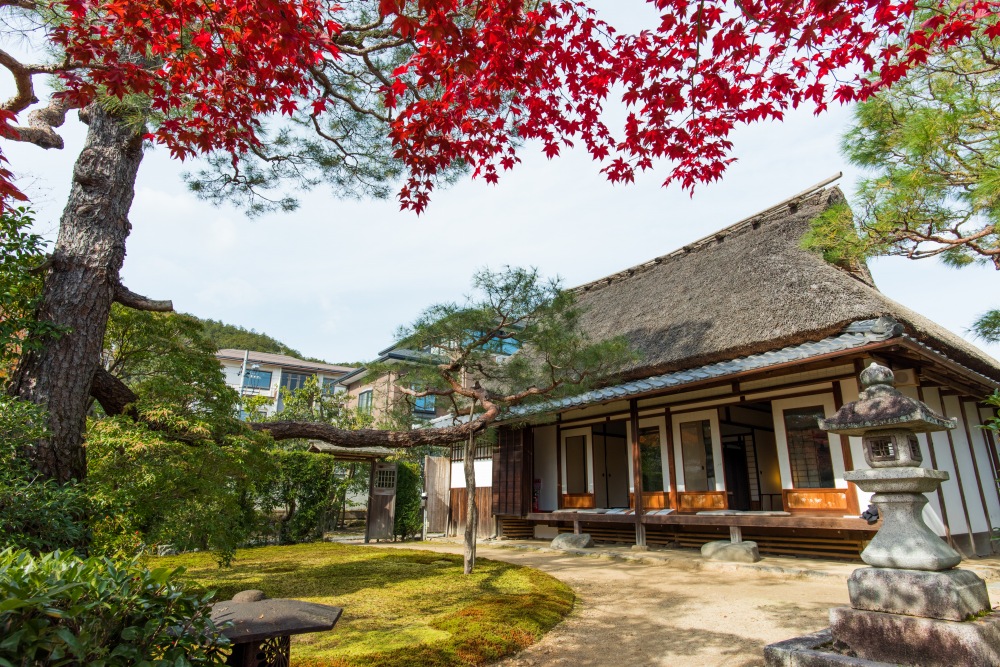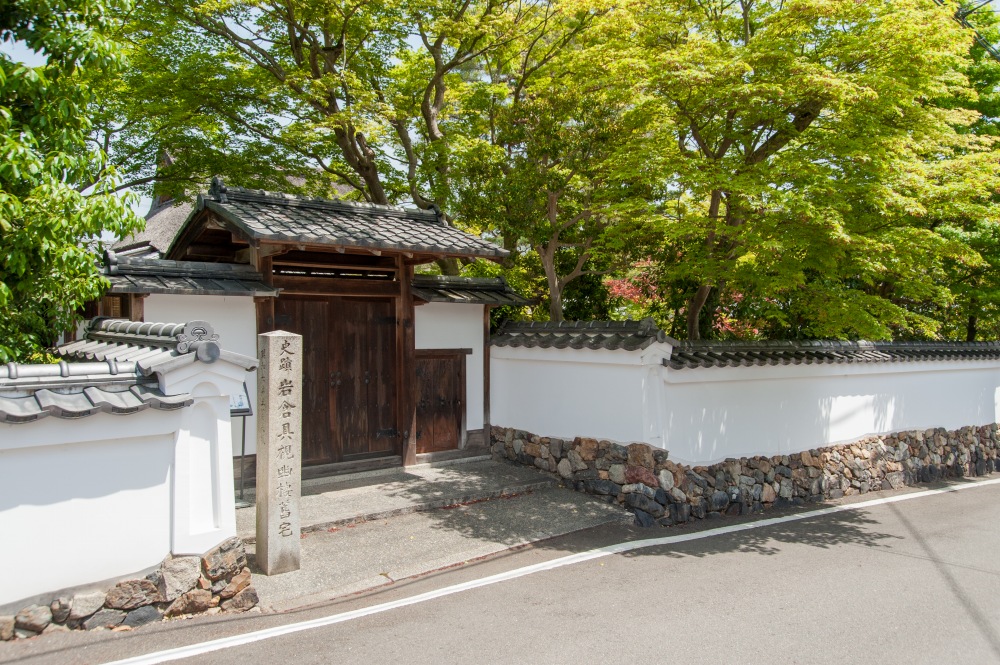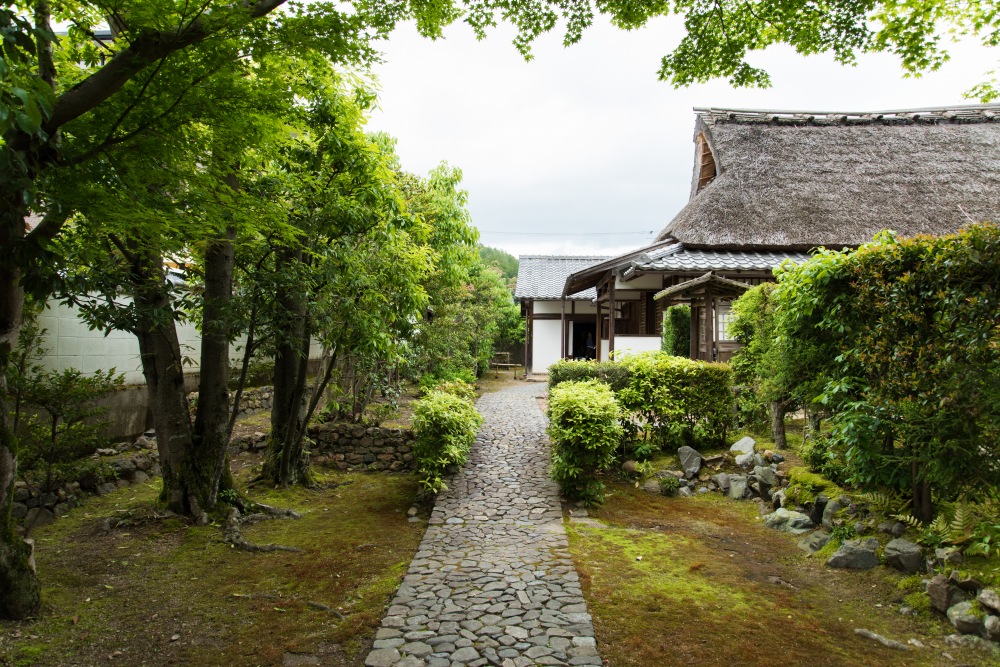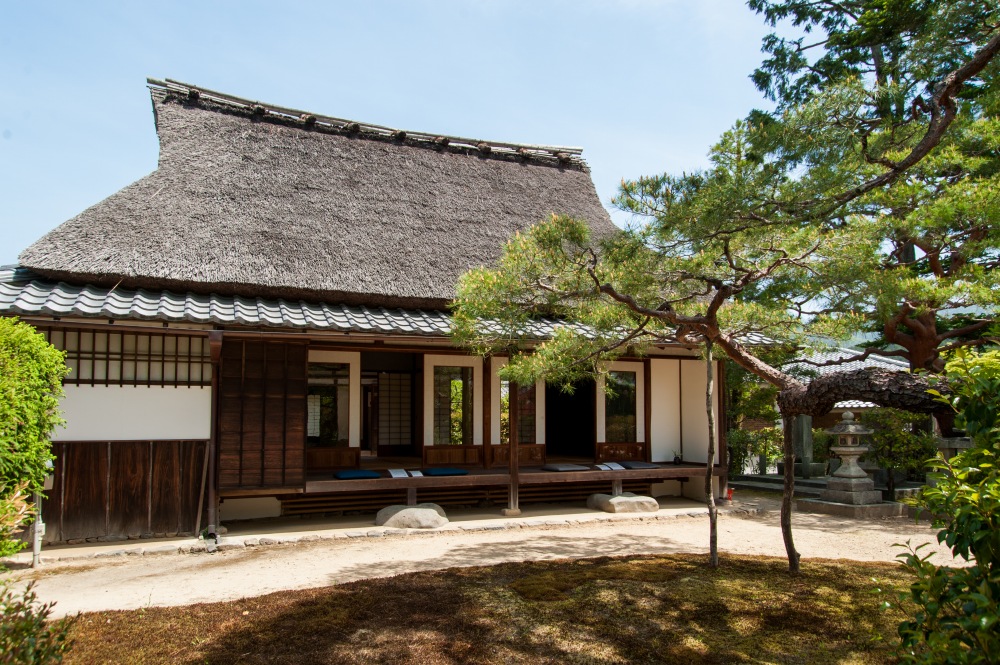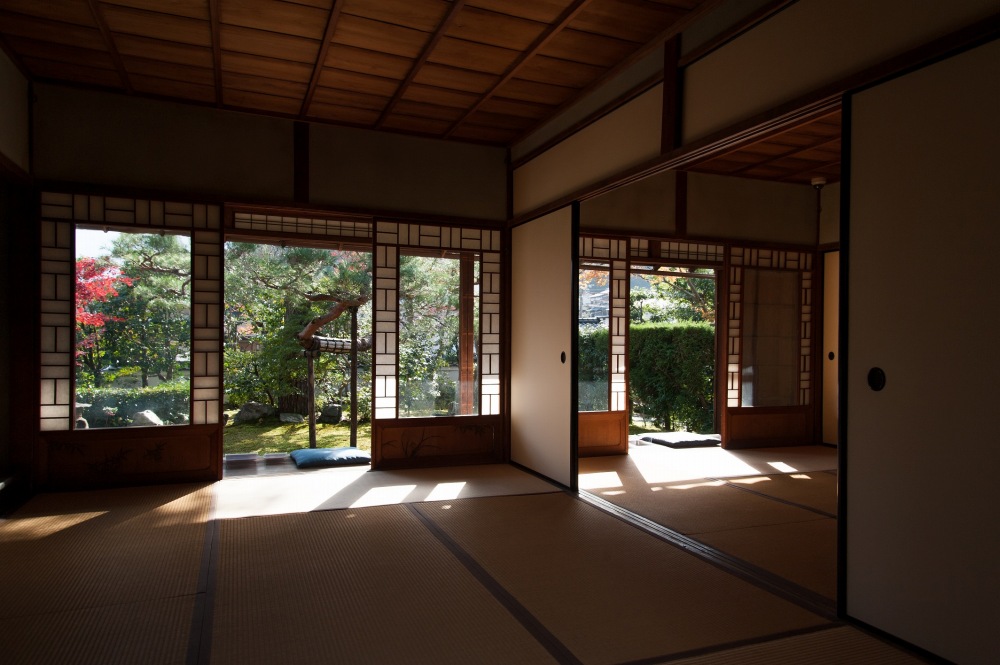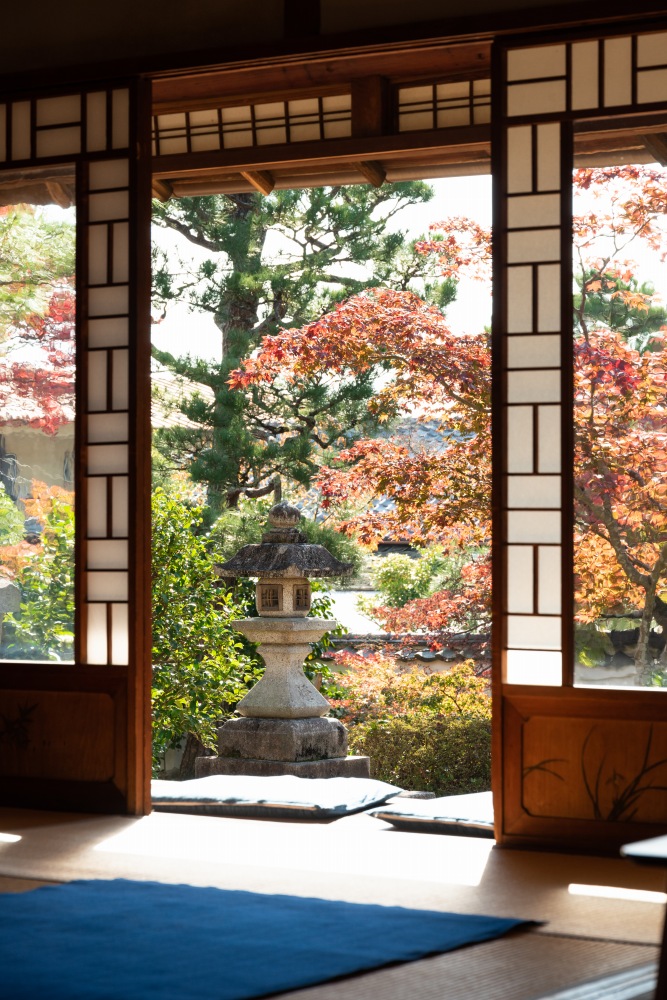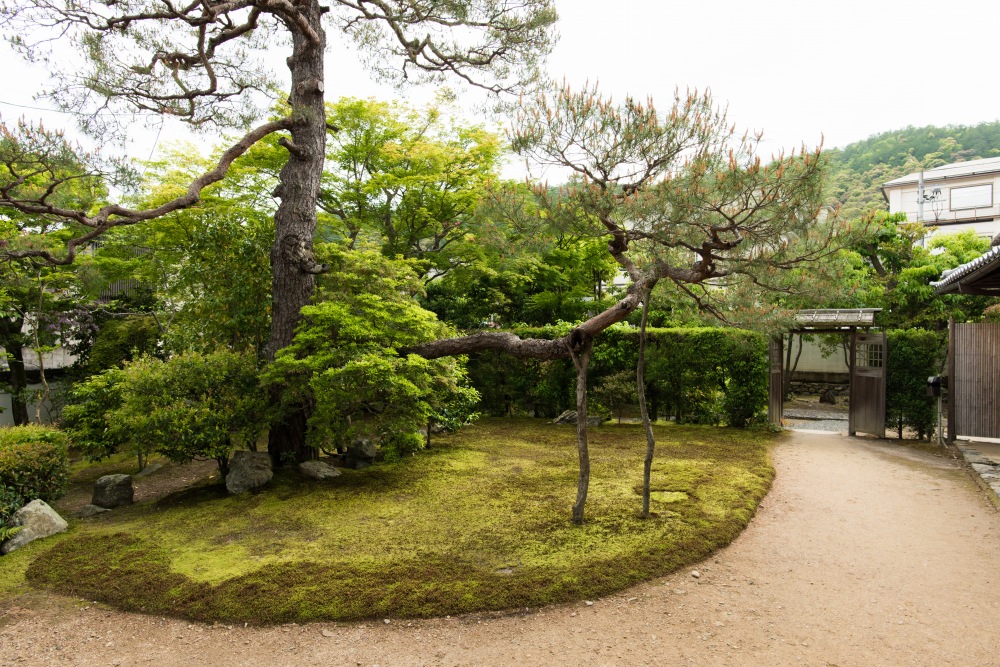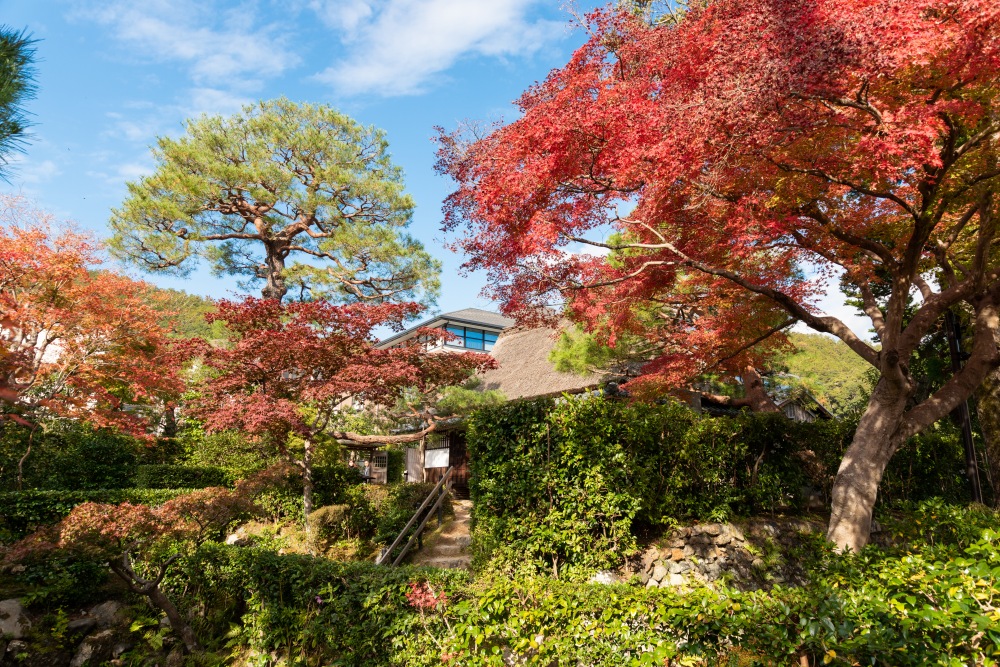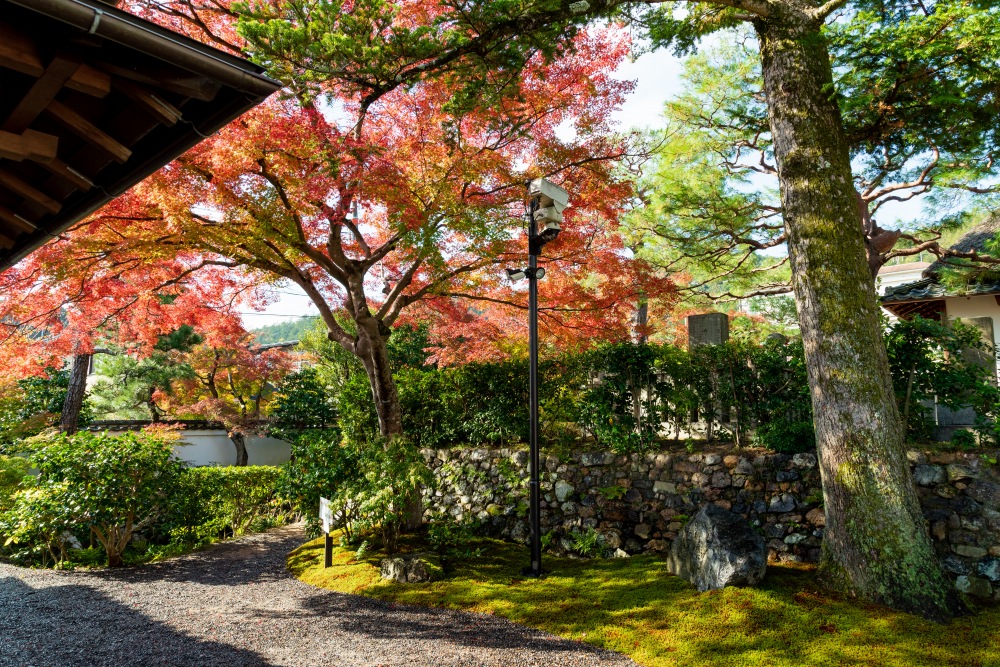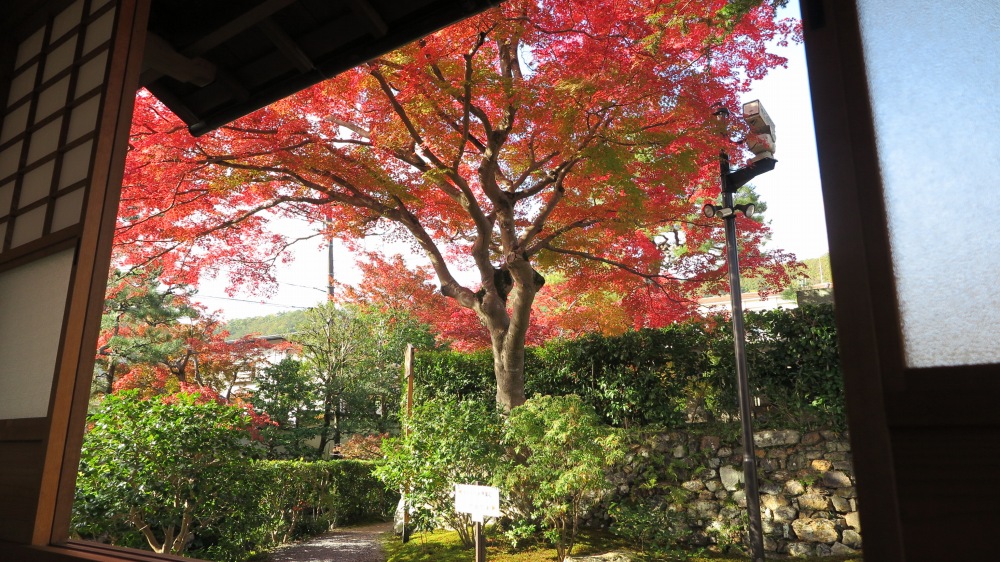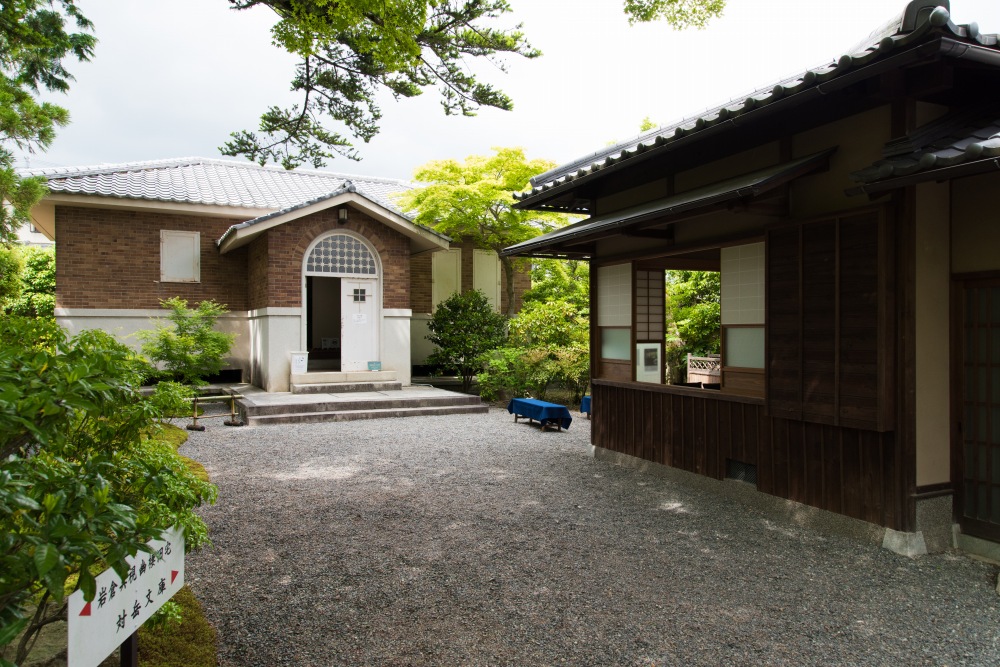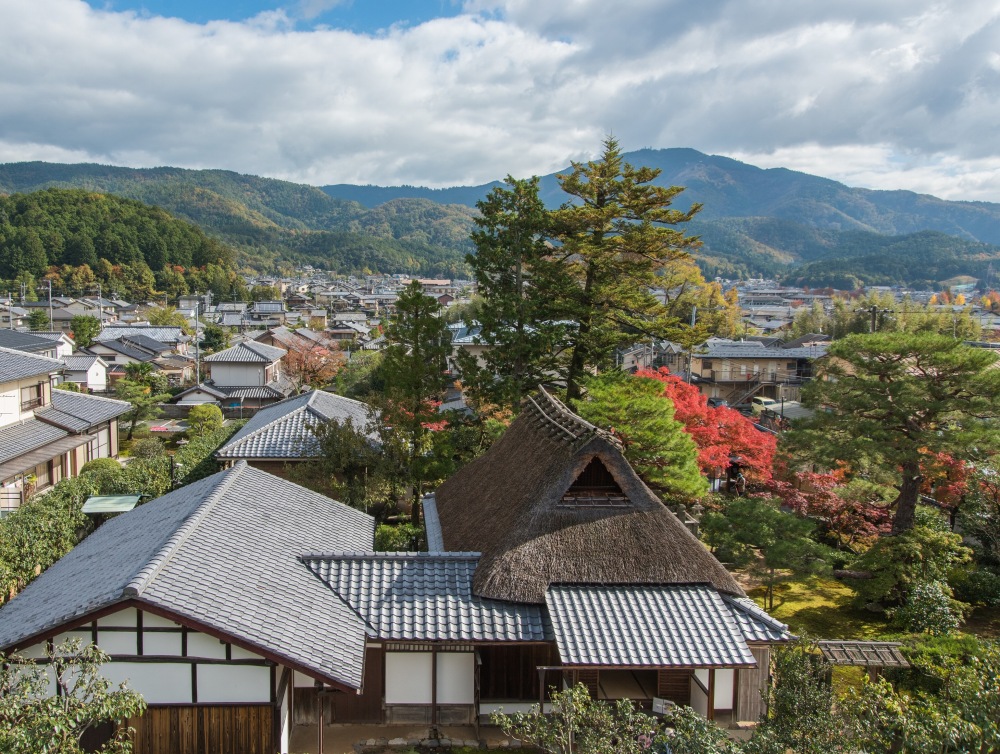 The Former Retreat of Tomomi Iwakura consists mainly of the building where Iwakura, a nobleman and politician active during the mid- to late-nineteenth century, spent three years just before Japan emerged as a modern nation-state. In March 1932, it was designated a Historic Site under the Law for the Preservation of Historic Sites, Places of Scenic Beauty and Natural Monuments. For a detailed description in Japanese of the site at the time of this designation, take a look at the "Database of Nationally Designated Cultural Properties" (click here).
The garden centers around a pine tree that Iwakura is said to have planted himself (known as Goteue no matsu or the "Hand-planted Pine"). It took its present form in 1928, but what it looked like before then remains uncertain.
For a long time, it was even unknown who created the garden that has existed here since being renovated in 1928. During repairs made in 2008, however, a building tag was discovered in the main house's roof space that revealed the garden was created by legendary Kyoto gardener Ogawa Jihei VII (also known as Ueji).
In addition to managing its garden, Ueyakato Landscape now also operates the Former Retreat of Tomomi Iwakura as its designated management company.