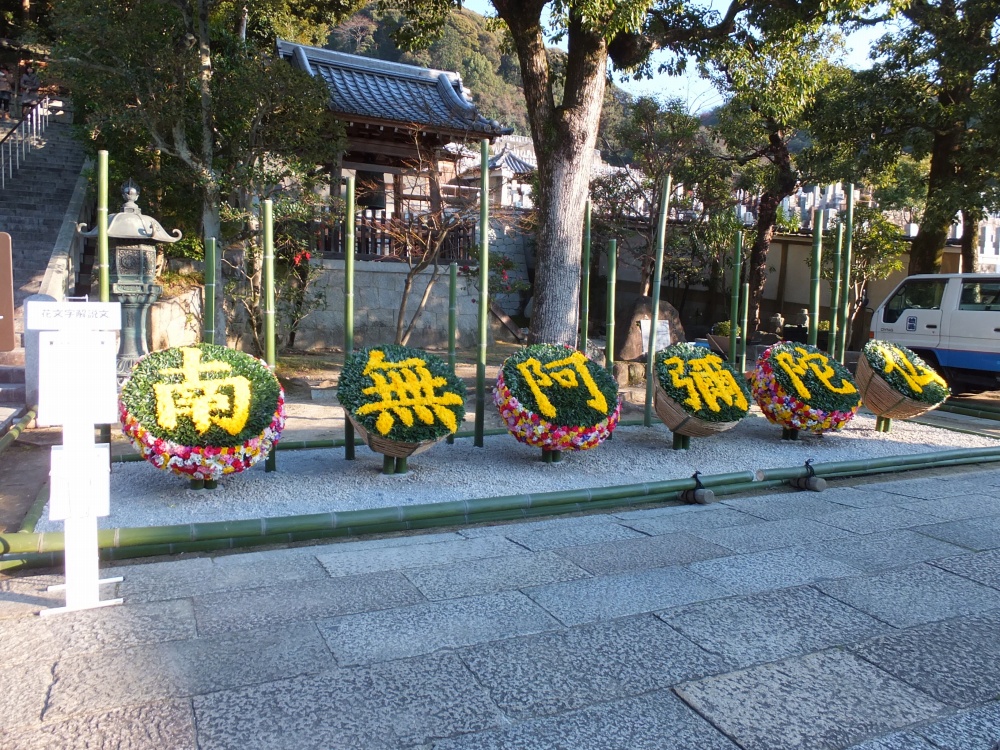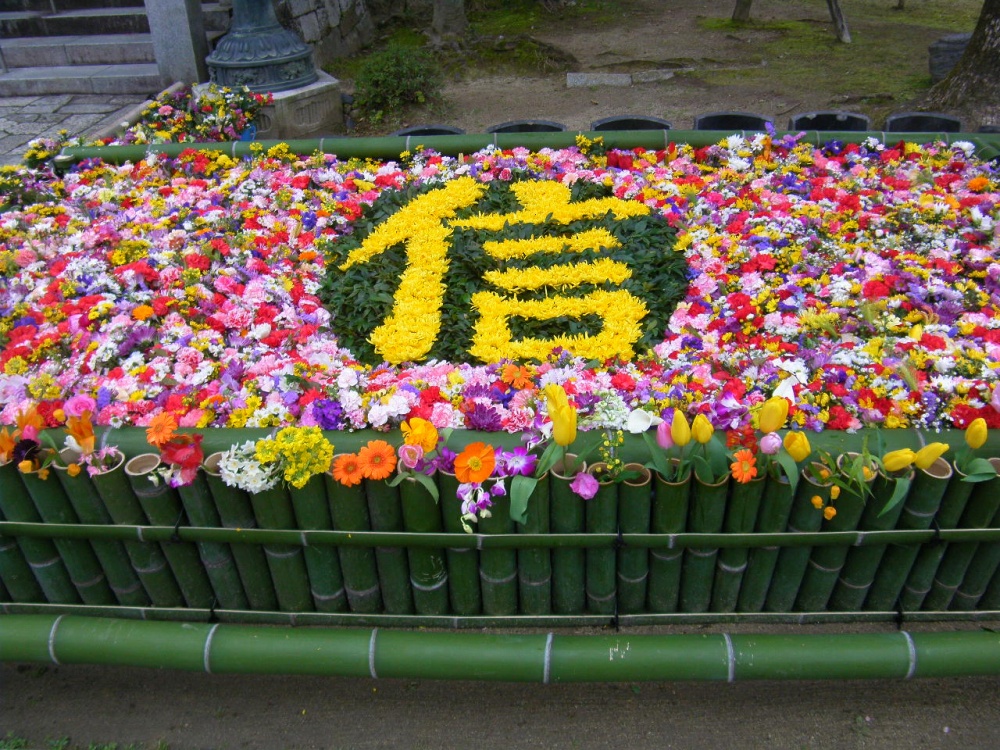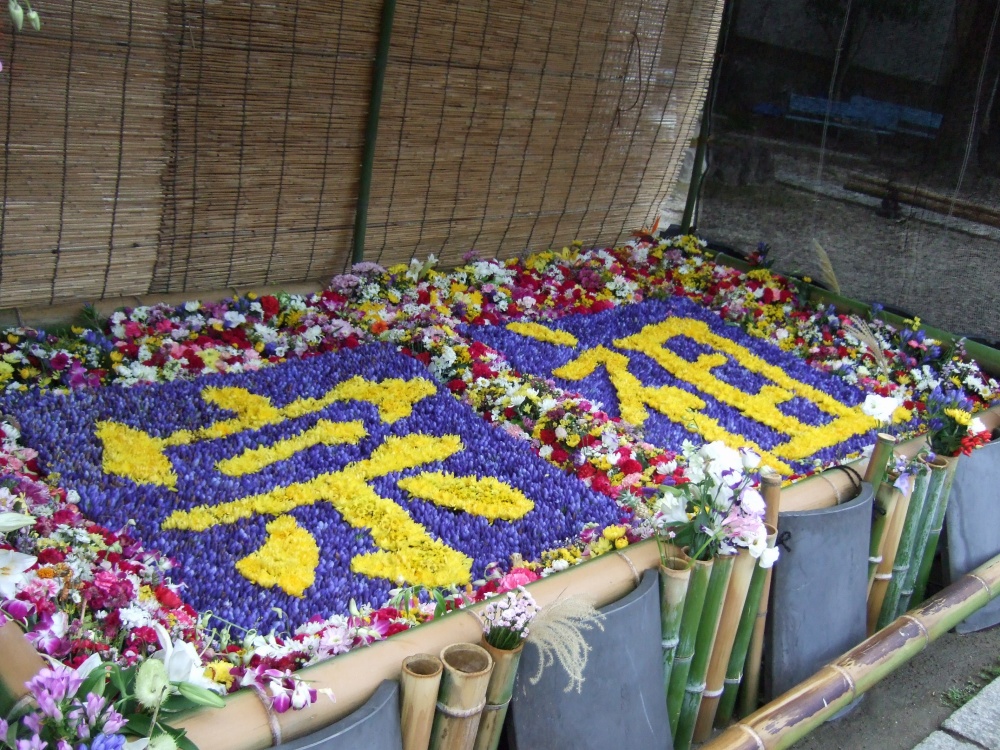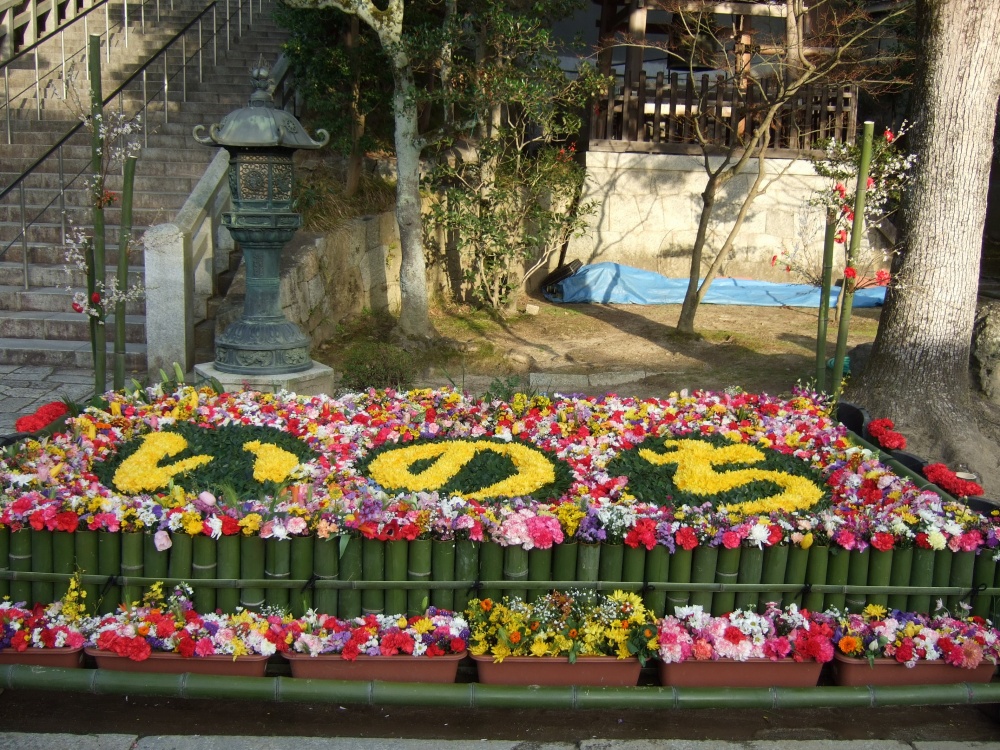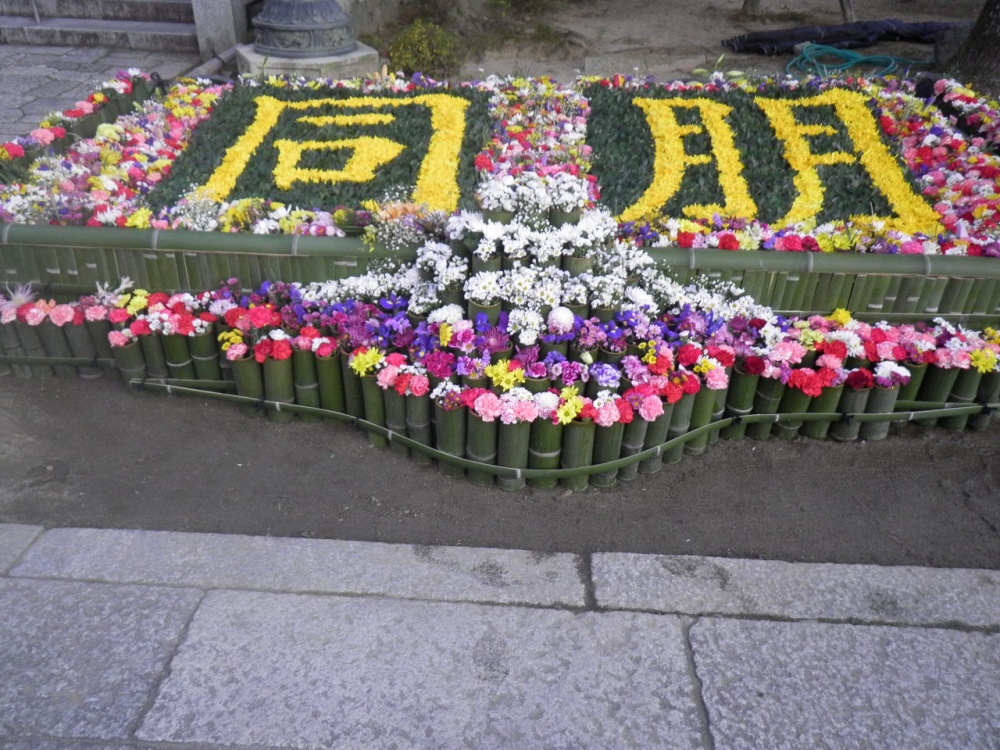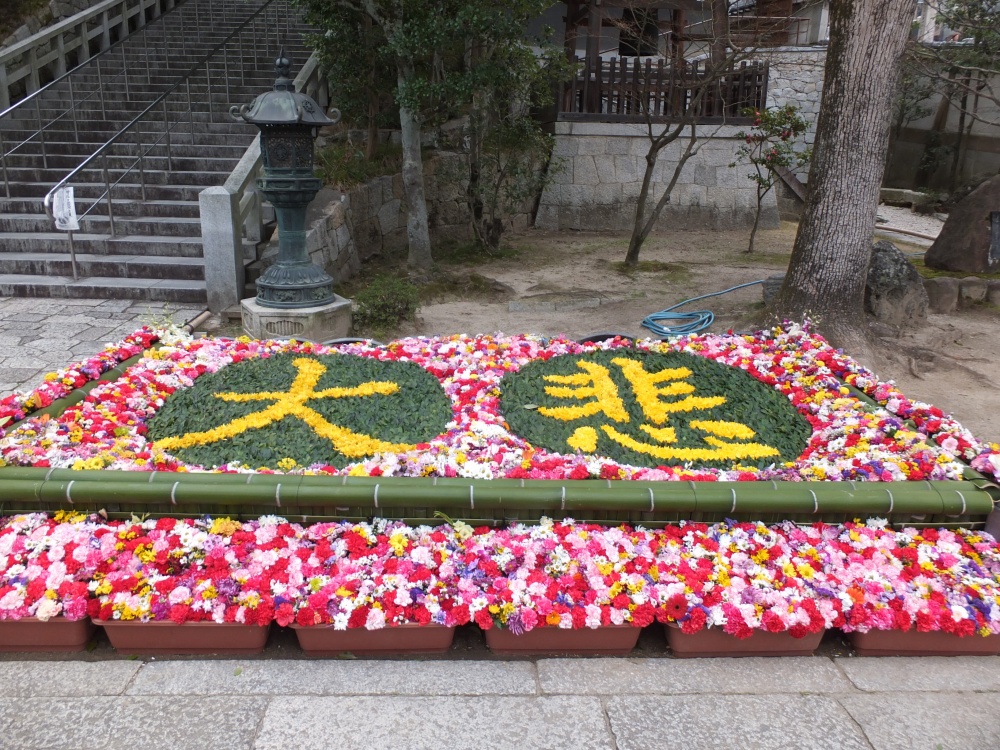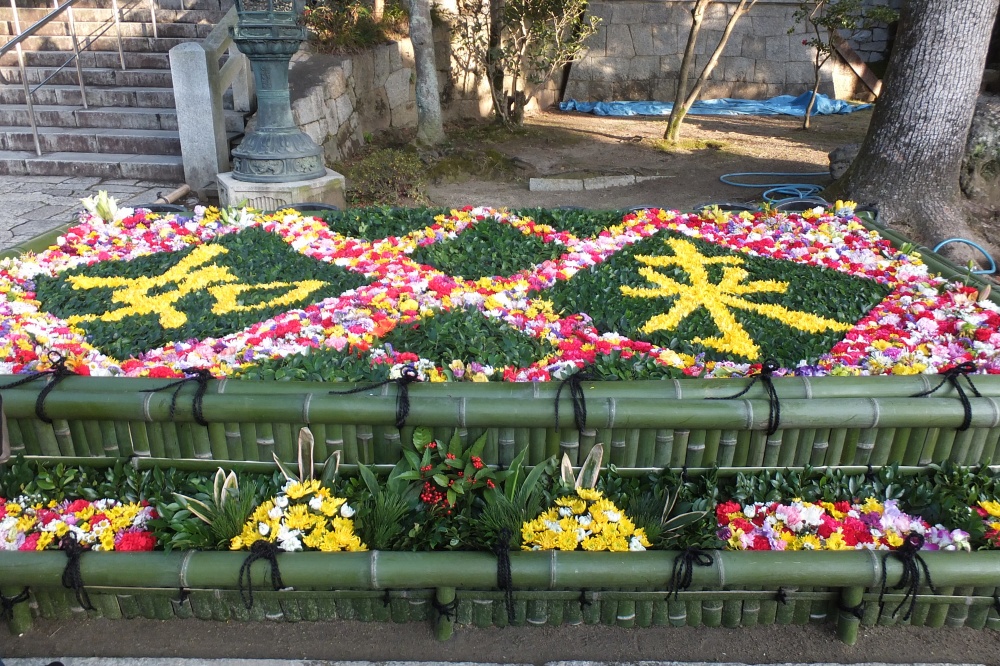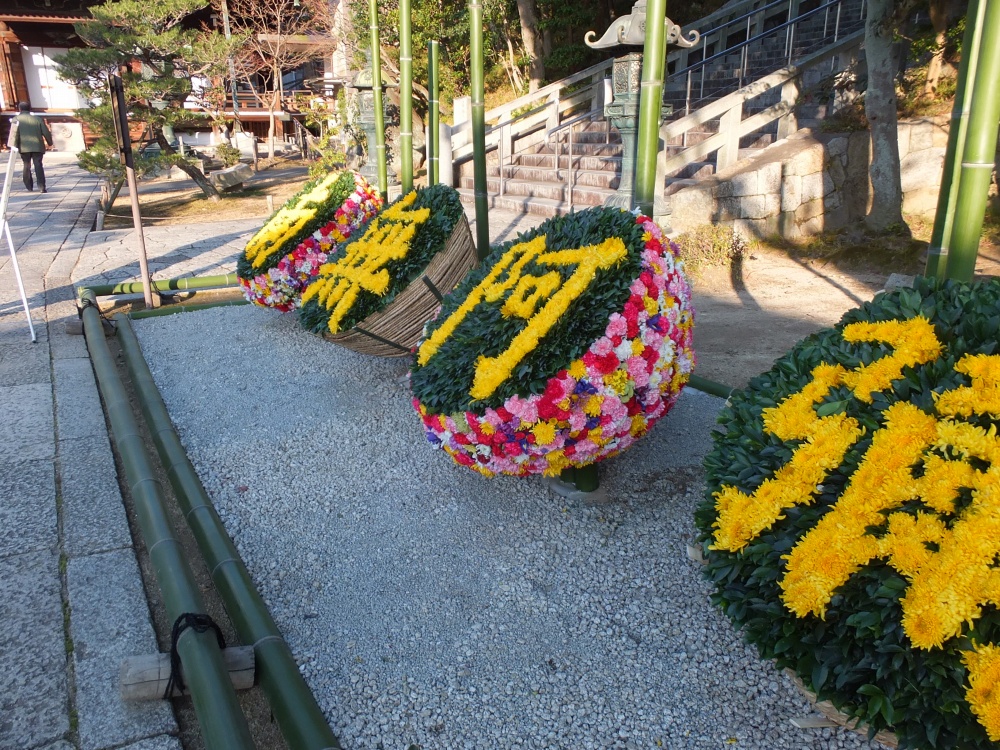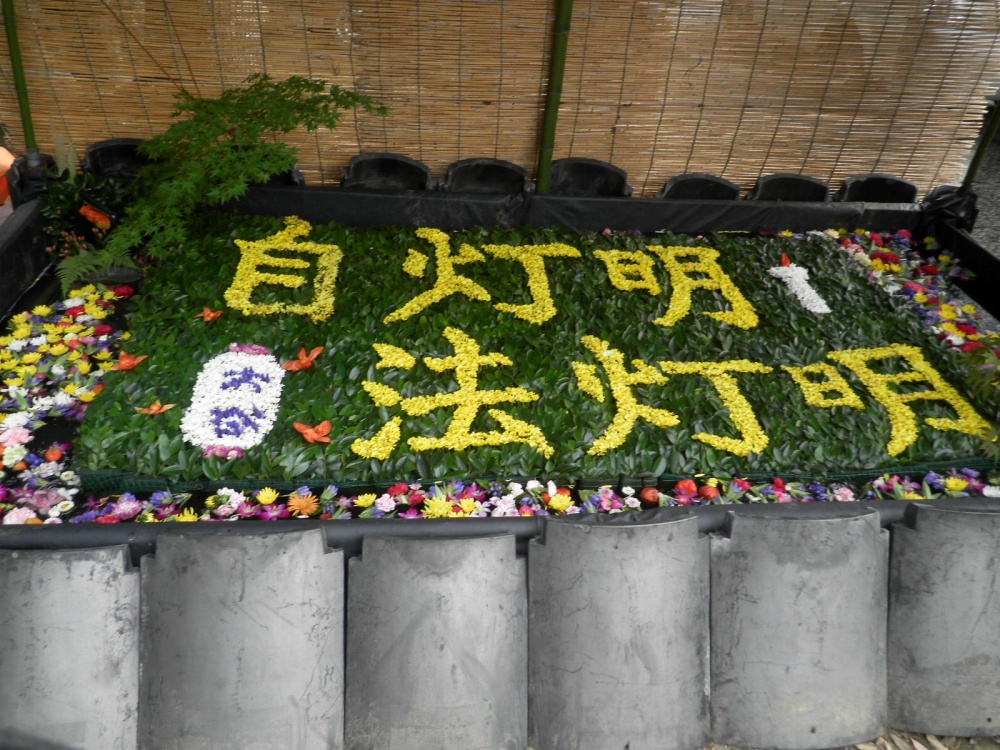 Ōtani Mausoleum belongs to the Shinshū Ōtani-ha branch of Jōdo Shinshū (Shin Buddhism). As the resting place of the sect's founder Shinran and of many of his disciples, many people visit it on a daily basis to pay their respects to Shinran and often make flower offerings to him.
The mausoleum holds many Buddhist services, including a memorial service for Shinran called Hoonko*, as well as sermons based on Shinran's teachings, a lantern festival, and a "flower festival" celebrating the births of the Buddha and Shinran.
In one Buddhist service called "hanamoji dendo" (flower-letter proselytizing), flower offerings made by visitors to Shinran's tomb are used to make Buddhist messages. Explanations of the messages are then distributed to visitors. This is done to help people feel closer to the words of the Buddha. This service is held four times a year, during the spring and autumn equinox, the Obon festival in August, and the New Year's holiday. Our company also cooperates in holding this service in the hopes of allowing visitors greater opportunities to know the Buddha's words and teachings. Flowers used for hanamoji services are later composted and distributed to visitors who can use them.
*Hoonko literally means "a lecture meeting to return blessings received."