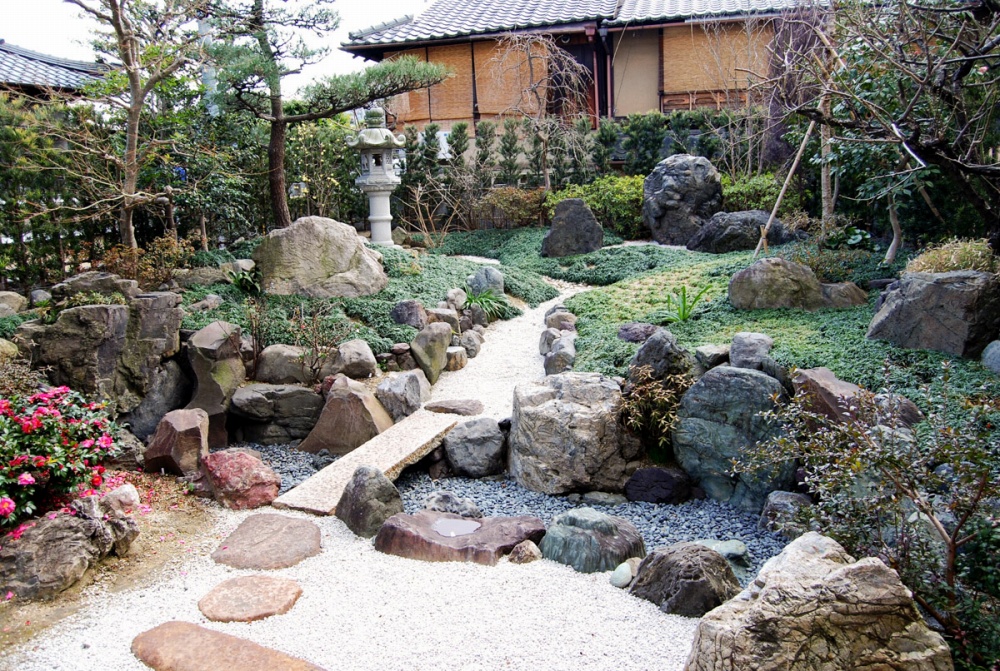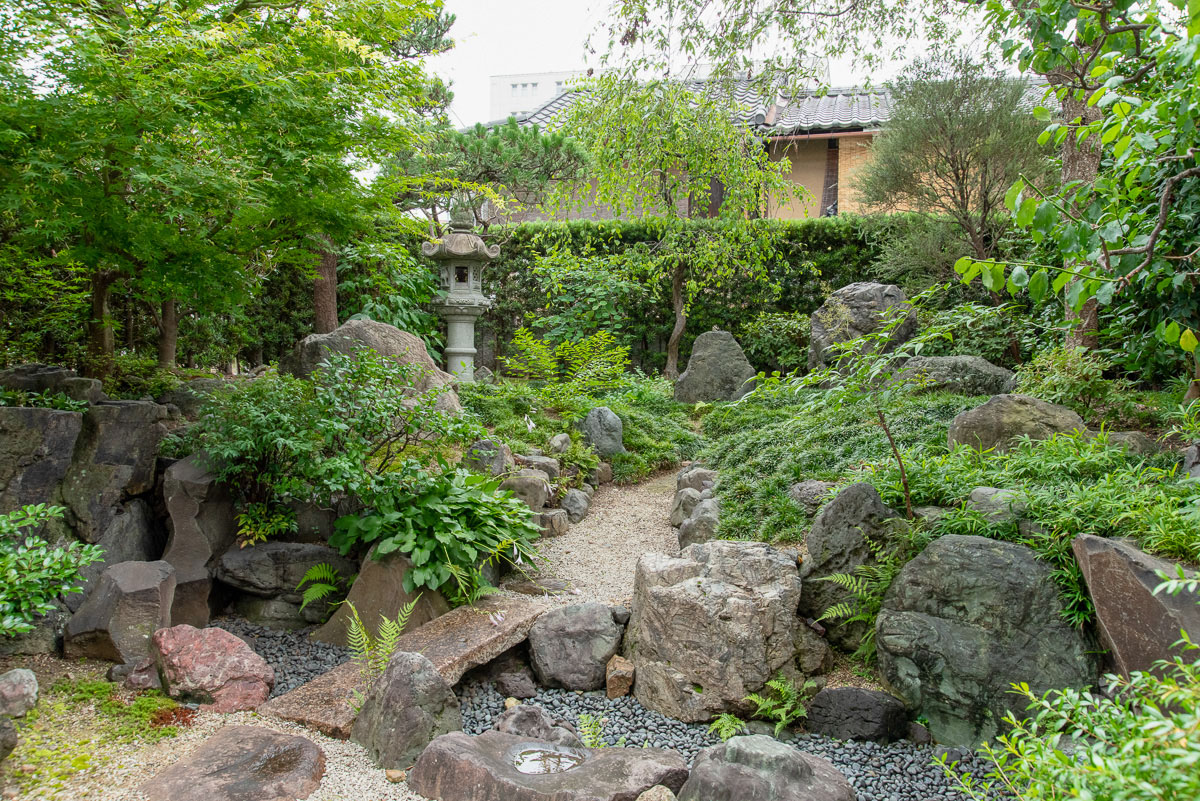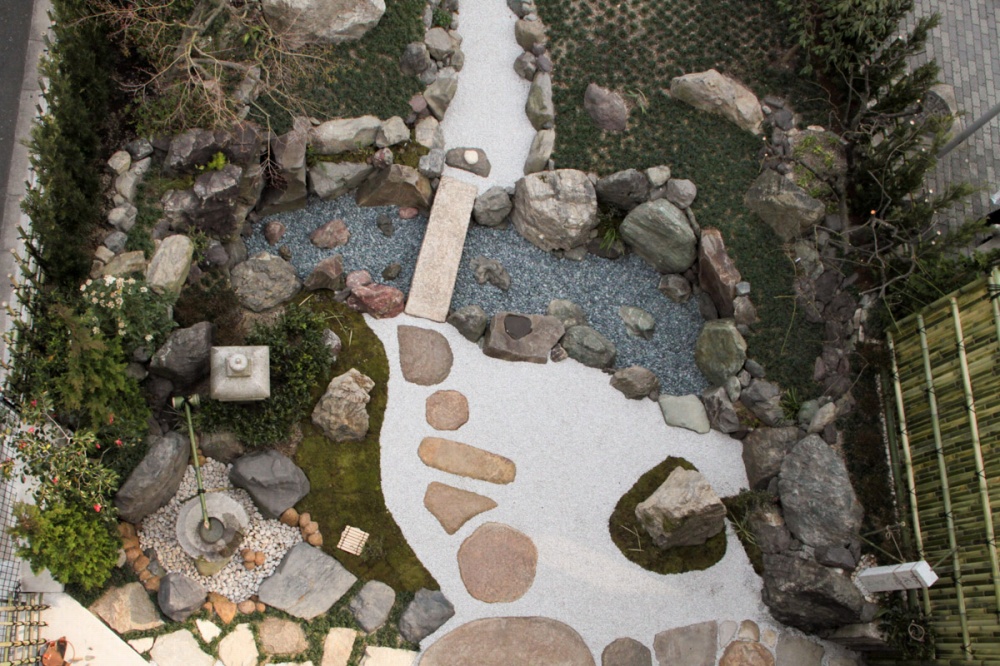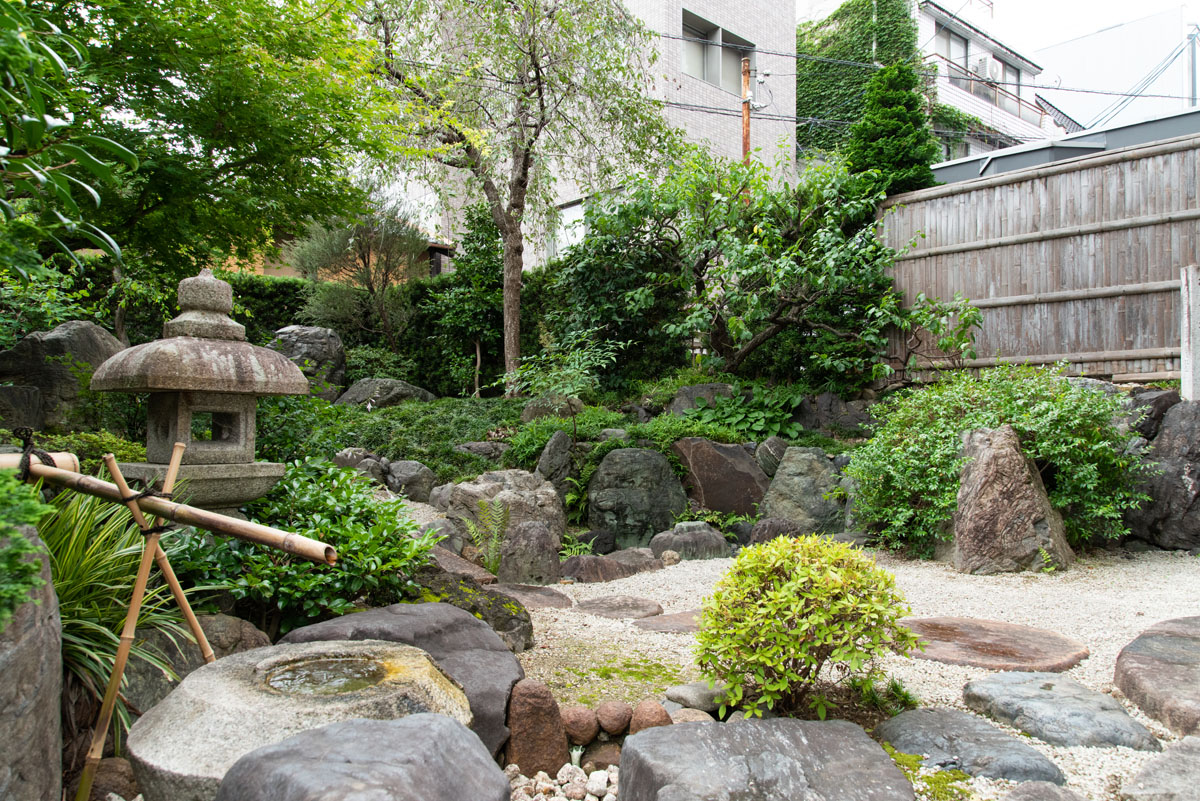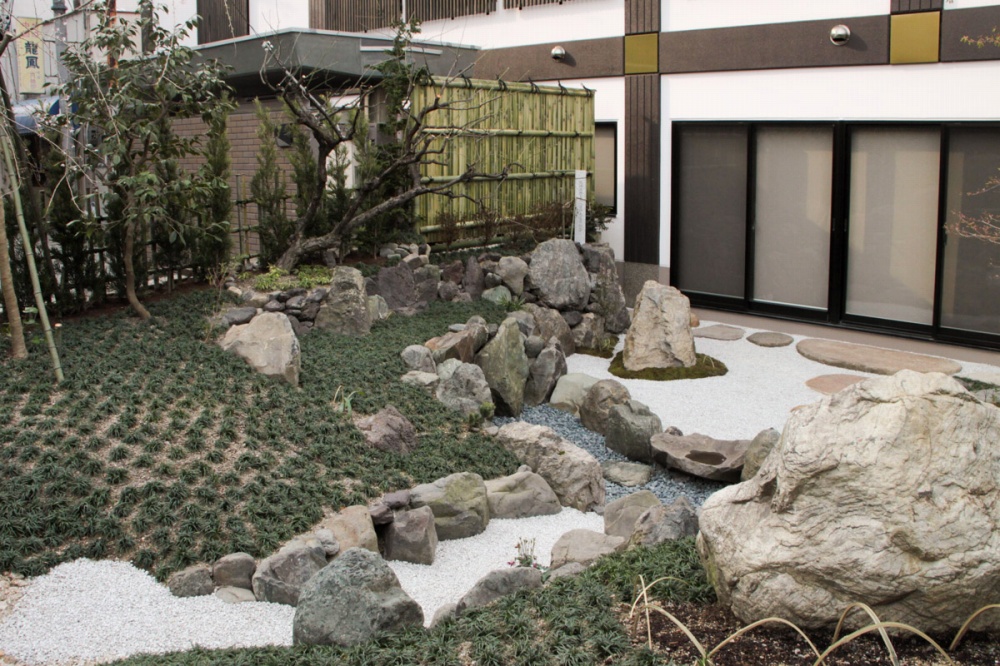 Seigan-ji Temple is said to have been constructed in 667 by the imperial decree of Emperor Tenchi. It was originally built in Nara, but was relocated to Kyoto's Ichijo-ogawa district (present-day Kamigyo Ward) during the early thirteenth century. In 1591, it was relocated once again to its present location in Sanjo-Teramachi, as part of the warlord Toyotomi Hideyoshi's redevelopment of the Teramachi area.
Ueyakato Landscape created the garden at Seigan-ji Temple based on the theme of "The Two Rivers and the White Path." This parable comes from the teachings of Shan-tao, a Chinese monk who greatly advanced the cause of Pure Land Buddhism in China during the Tang dynasty. It is a metaphor taken from his Commentary on the Meditation Sutra, which explains how to be reborn into the Pure Land despite living a life beset by peril. The parable depicts a traveler who crosses east to west between two rivers of fire and deep water (signifying human anger and greed) along a narrow path leading to the Amida Buddha's Pure Land. It has often been pictorially depicted by Japanese Pure Land sects because it was referenced by both Honen and Shinran, the two monks most closely associated with Pure Land Buddhism in Japan.
Near the temple's main hall lies a garden to the east and, on its opposite side, a garden that exists to the west, the direction of the Pure Land. The left side of the stream in the garden's center represents the river of fire and the right side represents the river of water. Shore bank stones on each side are tinted red and blue respectively. A stone bridge built over the stream represents the white path. On the other side are three scenic stones in a triad stone arrangement representing the Amida Buddha and the bodhisattvas Kannon and Seishi.
Hence, through a subtle application of Japan's traditional techniques of stone arrangement, this garden compellingly articulates the teachings in "The Two Rivers and the One Path."
Location: Nakagyo-ku, Kyoto
Accessibility: not open to the public