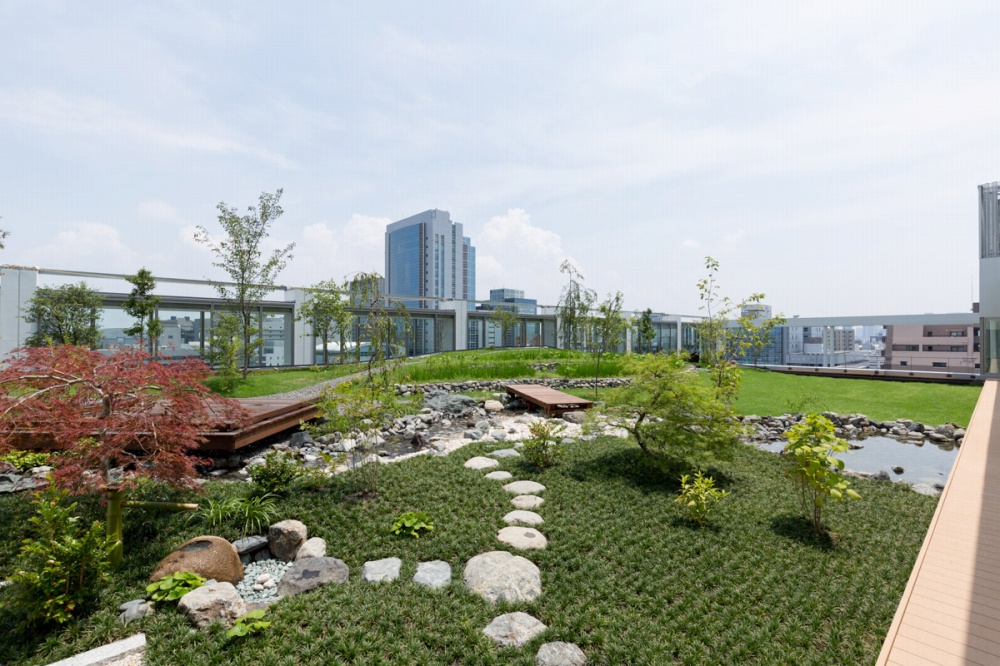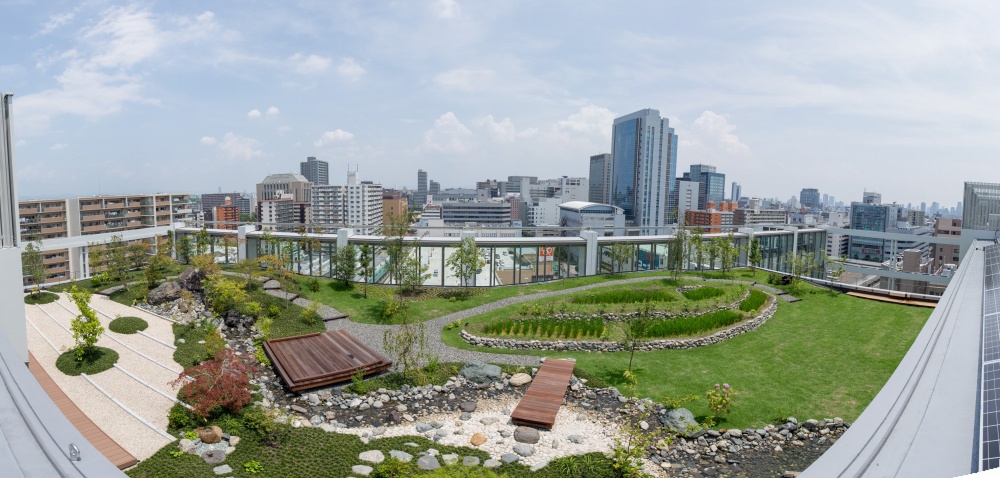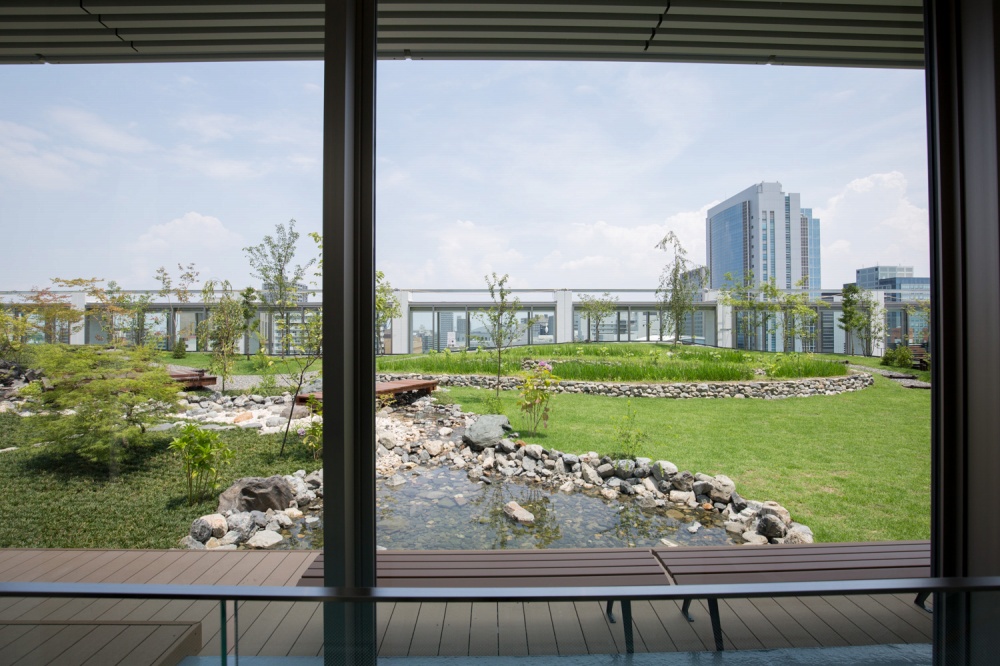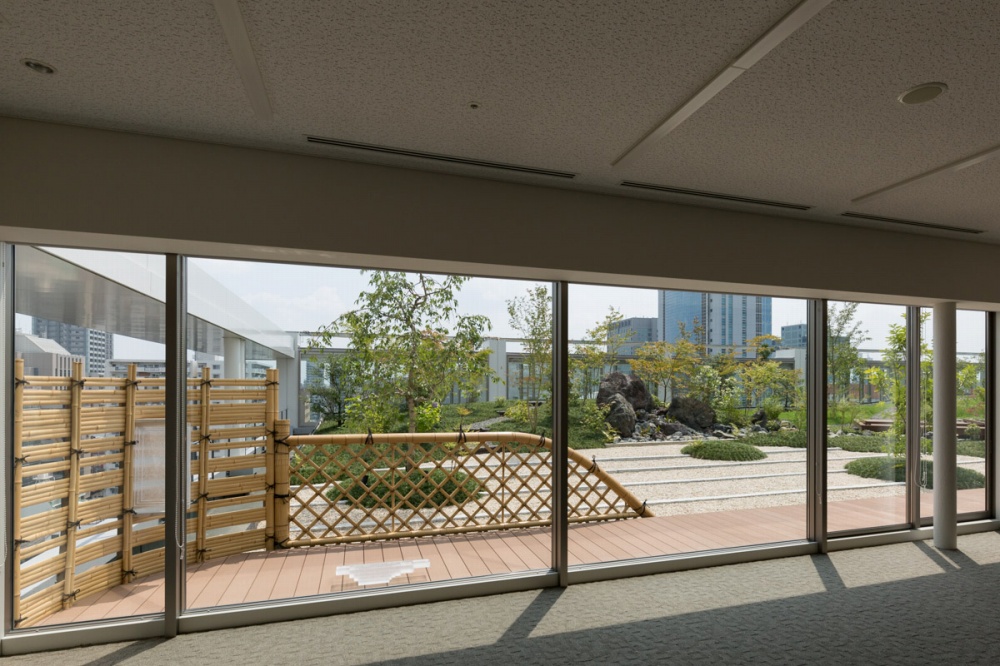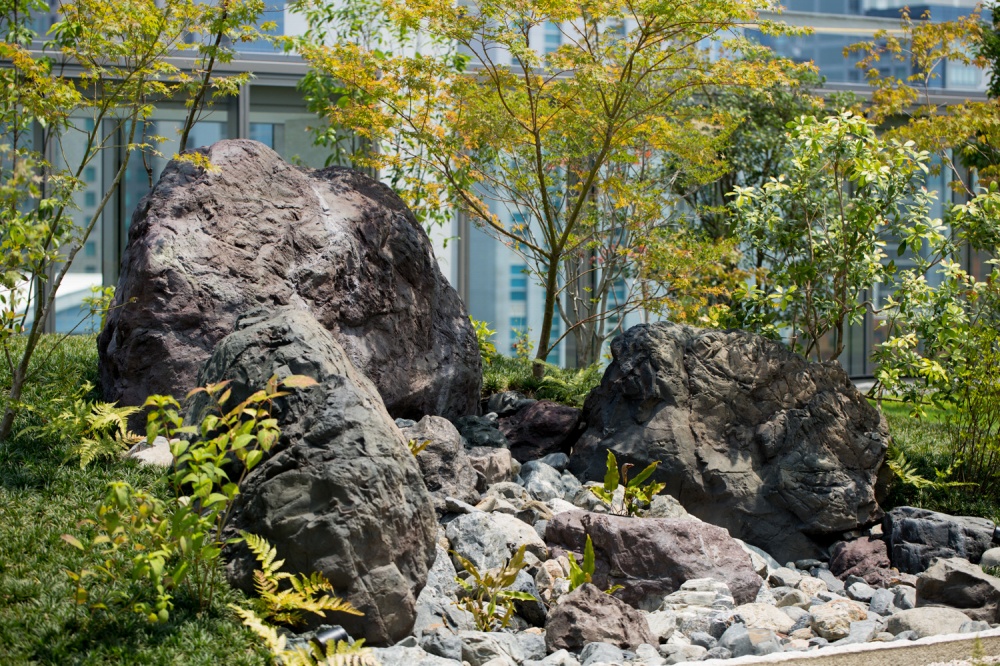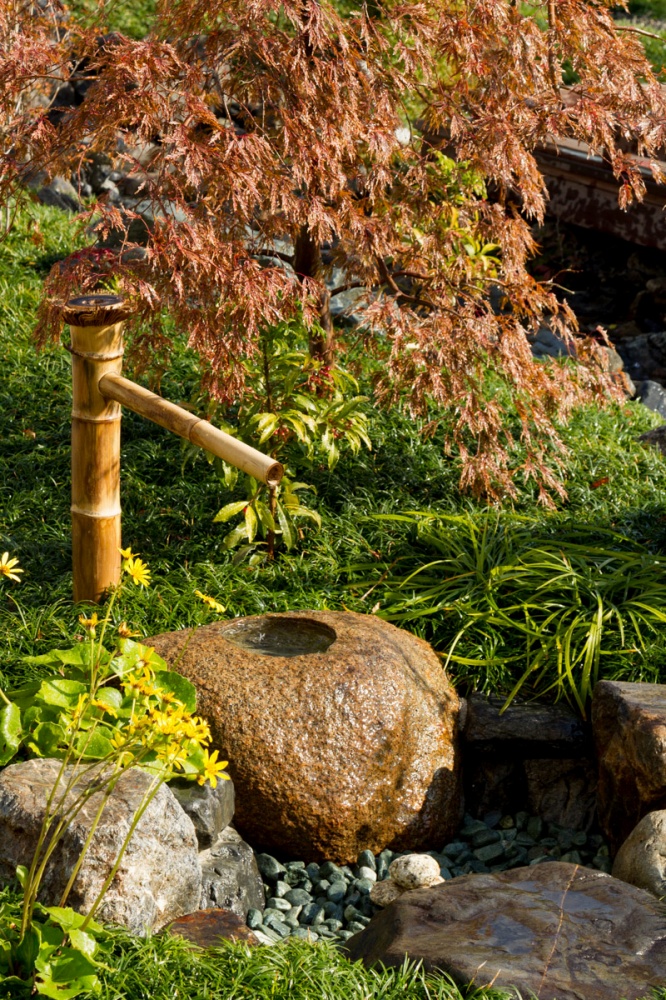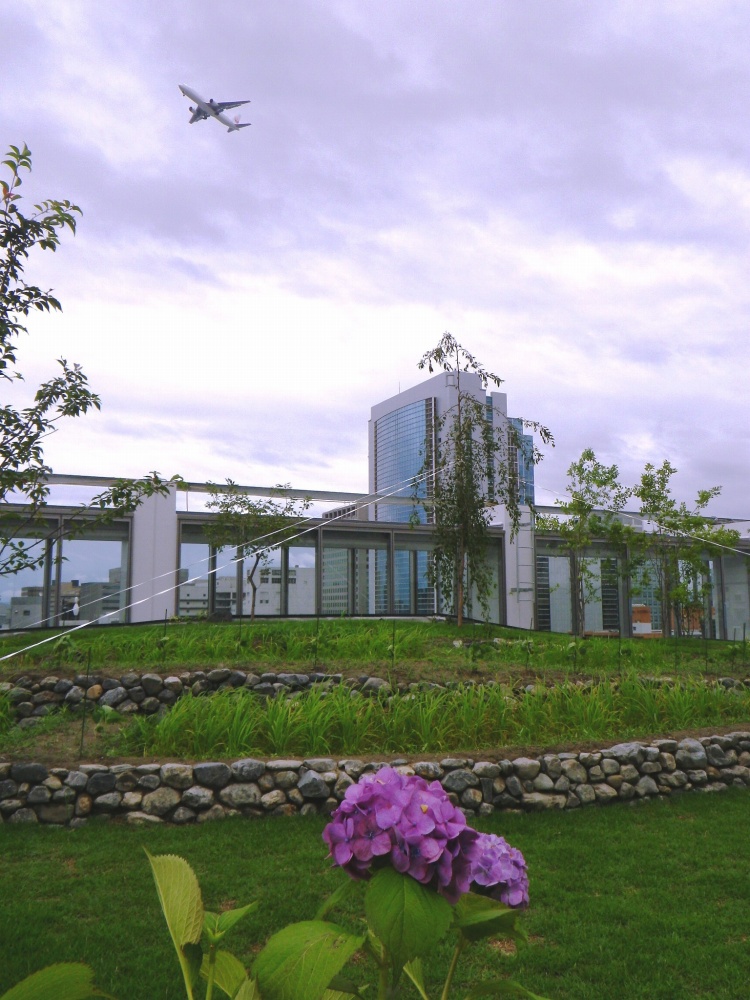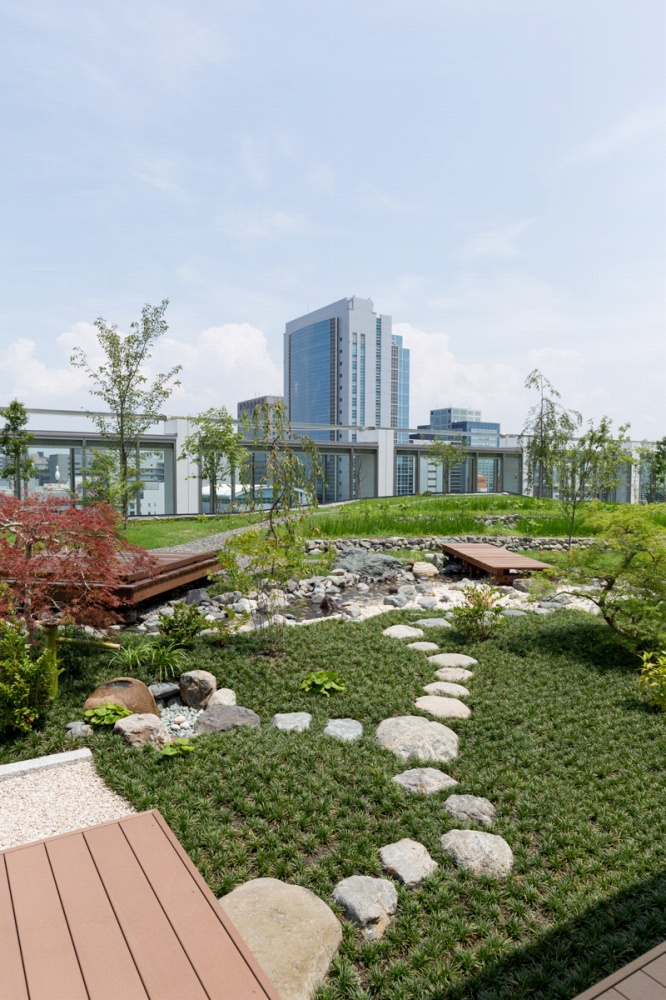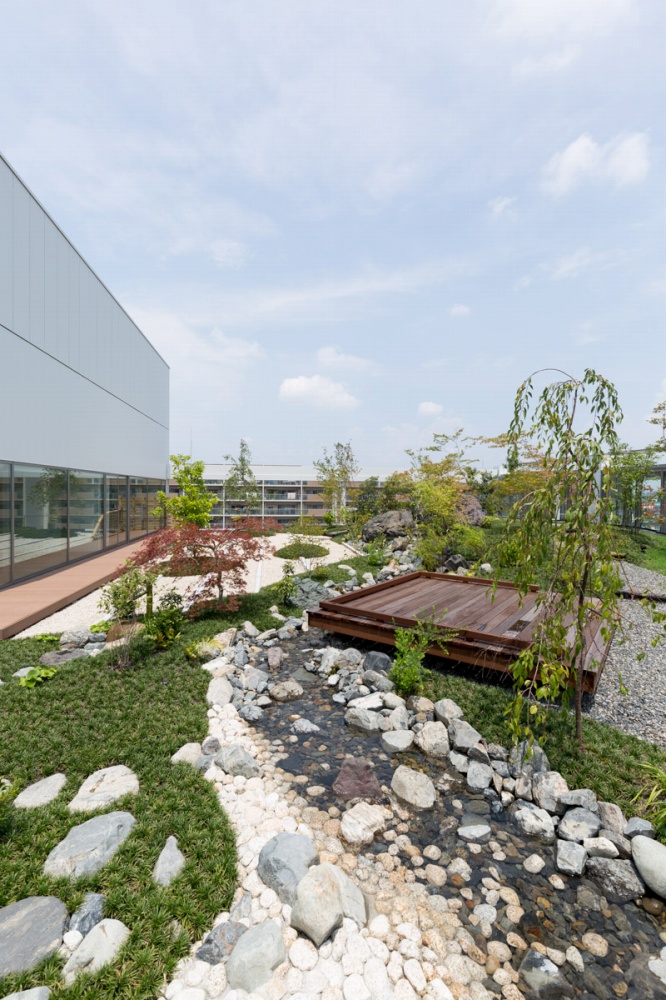 This garden is a rooftop garden above the head office of Software Service Inc., located nearby Shin-Osaka Station.
For this Japanese garden set in an office building in the heart of Osaka, our aim was to create a garden that would be an urban oasis providing beauty, peace of mind, and a feeling of hydration. Therefore, despite the constraints imposed by a rooftop garden, we used a Japanese garden landscape, which has made skillful use of water since ancient times, to create a space featuring depth, a landscape with a sense of scale, and a place where moisture can be felt.
The garden is broadly composed of two areas. One uses white sand and a dry waterfall stone arrangement to create a dry landscape garden with a feeling of spirituality. The other is a landscape featuring stone arrangements in the form of terraced paddy fields, a pond, and a stream; elements that, in Japan, help evoke a sense of one's native place.
When building a rooftop garden such as this, the greatest challenge is that of weight. For most buildings, heaping up an artificial hill the same way you would for an above-ground garden would either be unsustainable or extremely costly in terms of building a load-bearing structure. In this garden, therefore, we molded the ground's framework by using styrofoam as a lightweight height-raising material and by utilizing lightweight materials ranging from large rocks and soil to the mortar used to harden the stream bed. While the materials may sound light and trifling, in fact, even the garden's stone arrangement made of reinforced plastic is a customized design based on an actual stone arrangement and that is so finely detailed you can't tell the difference without touching it.
Thus, an urban oasis was born that takes weight reduction into account and arranges cherry blossoms and maple trees so that seasonal scenery can be enjoyed while also looking out at the high-rise building district from between the trees.
Location: Yodogawa-ku, Osaka City
Accessibility: not open to the public
Garden construction period: in 2014