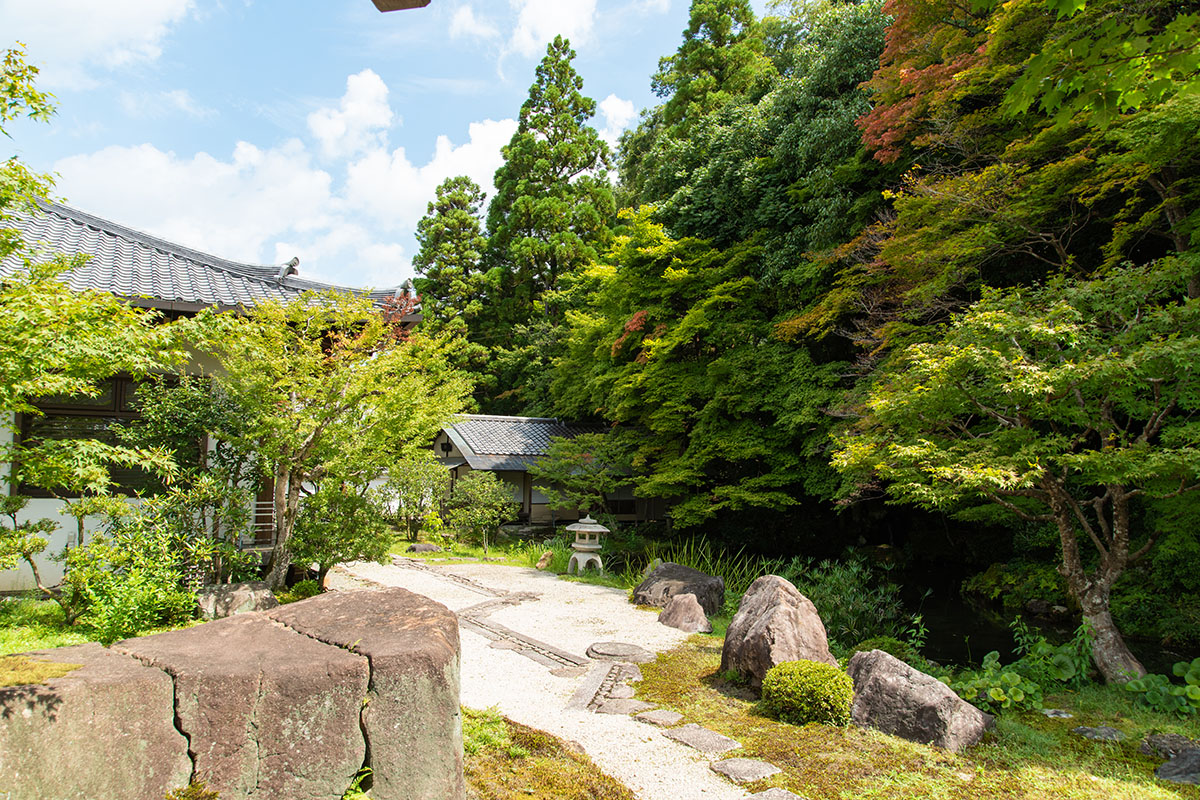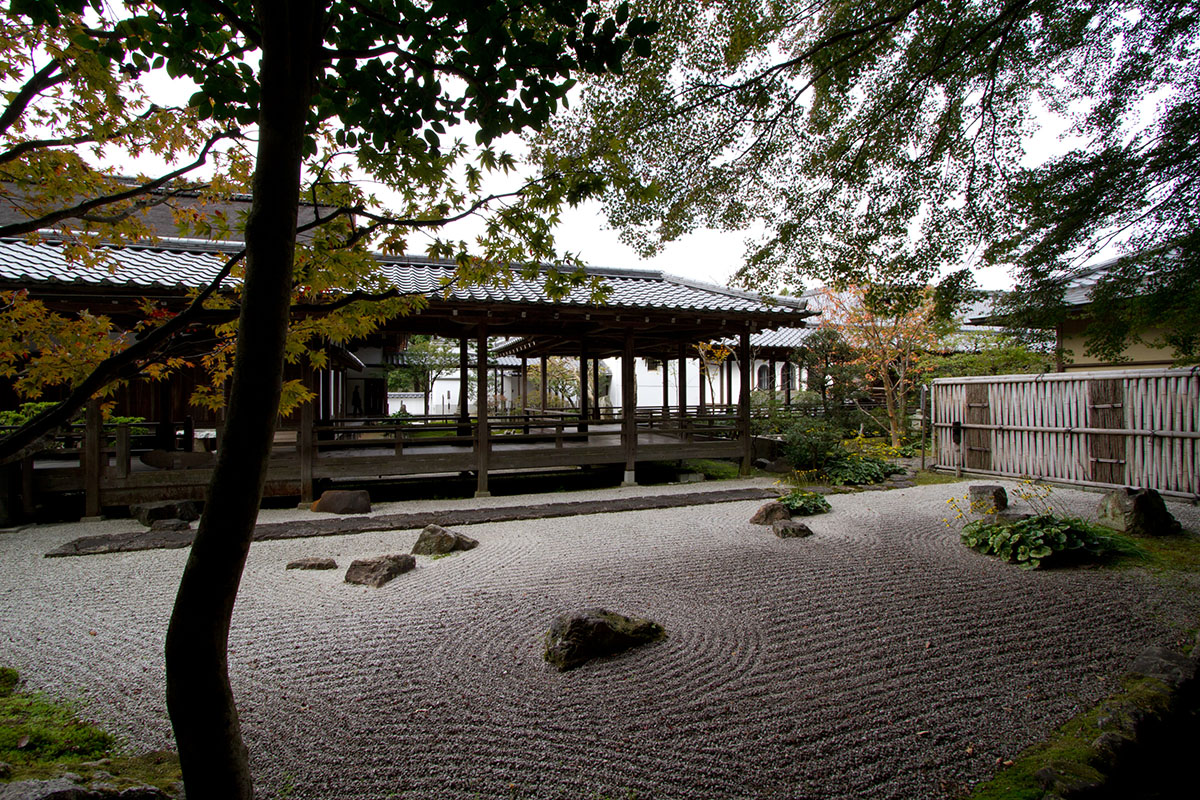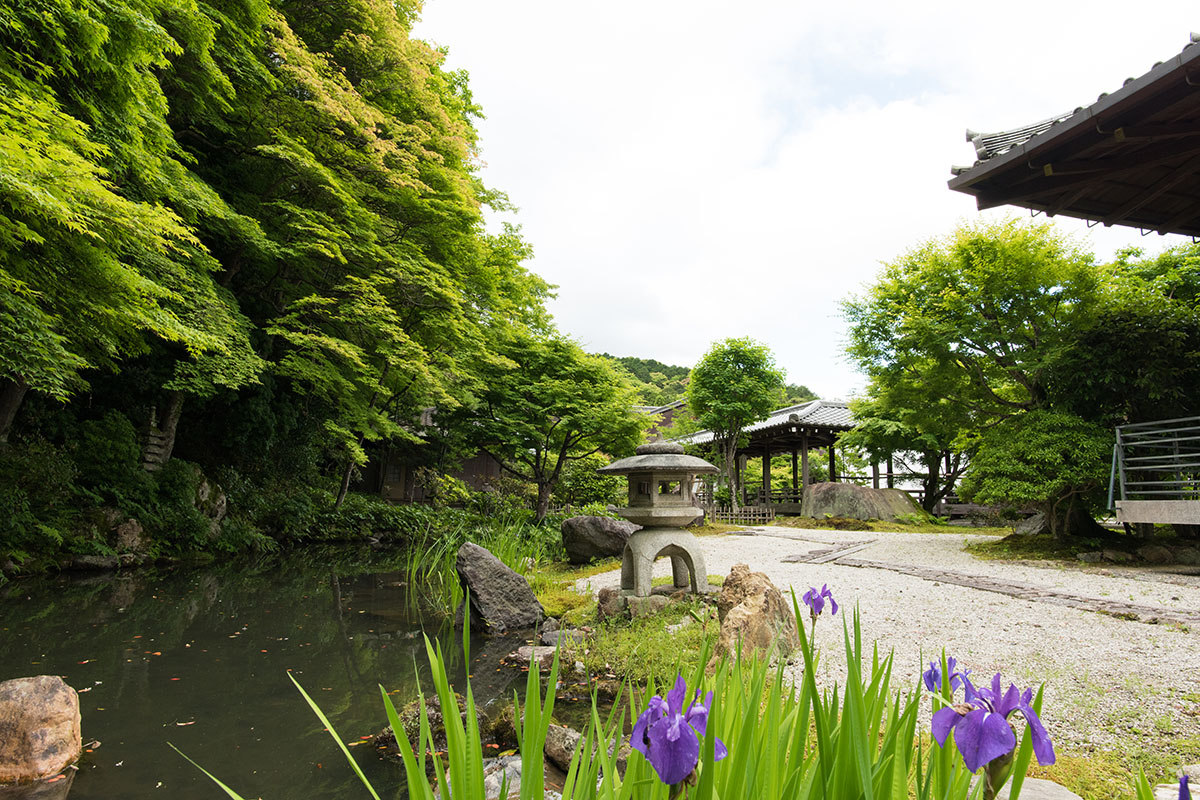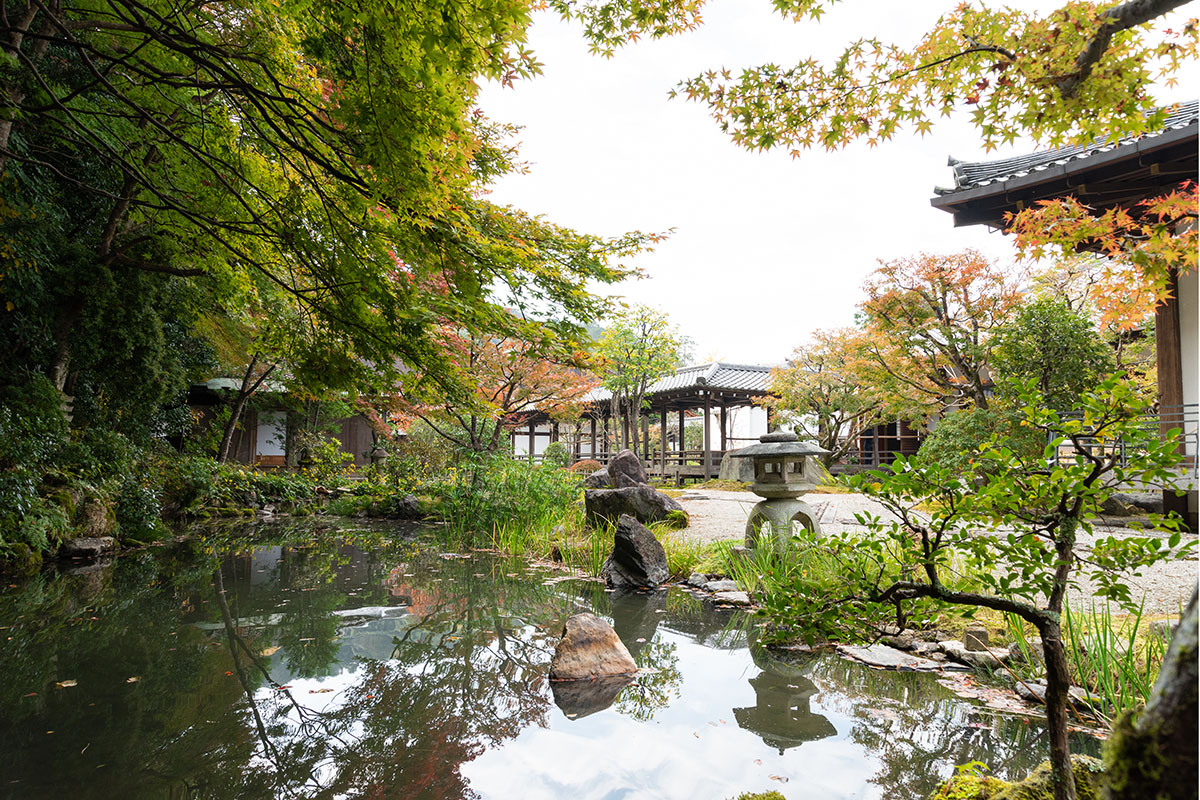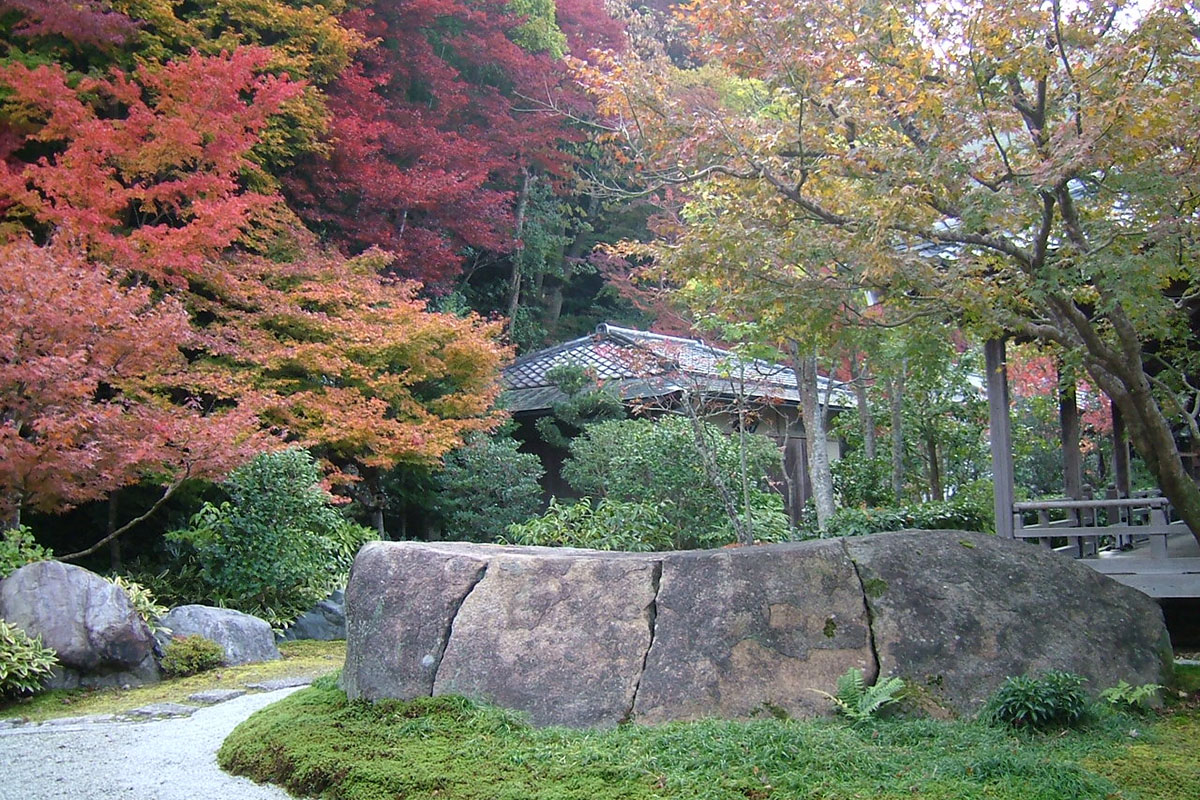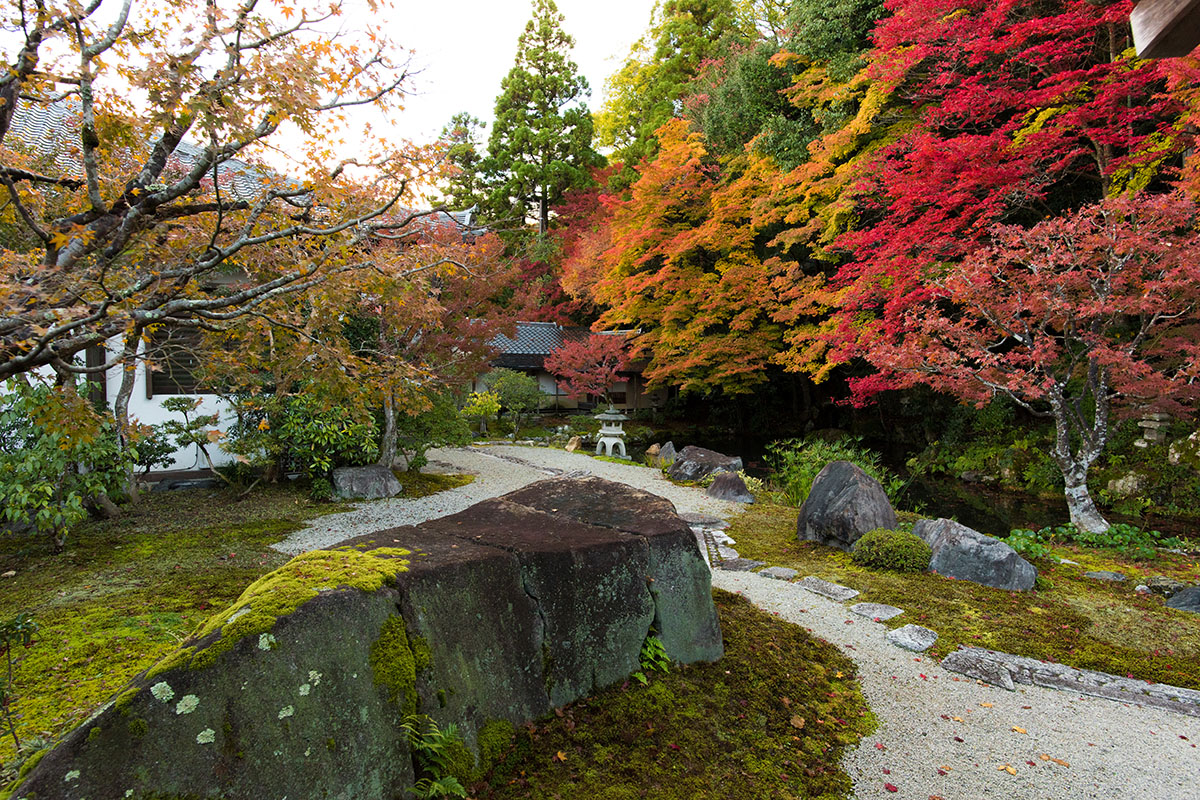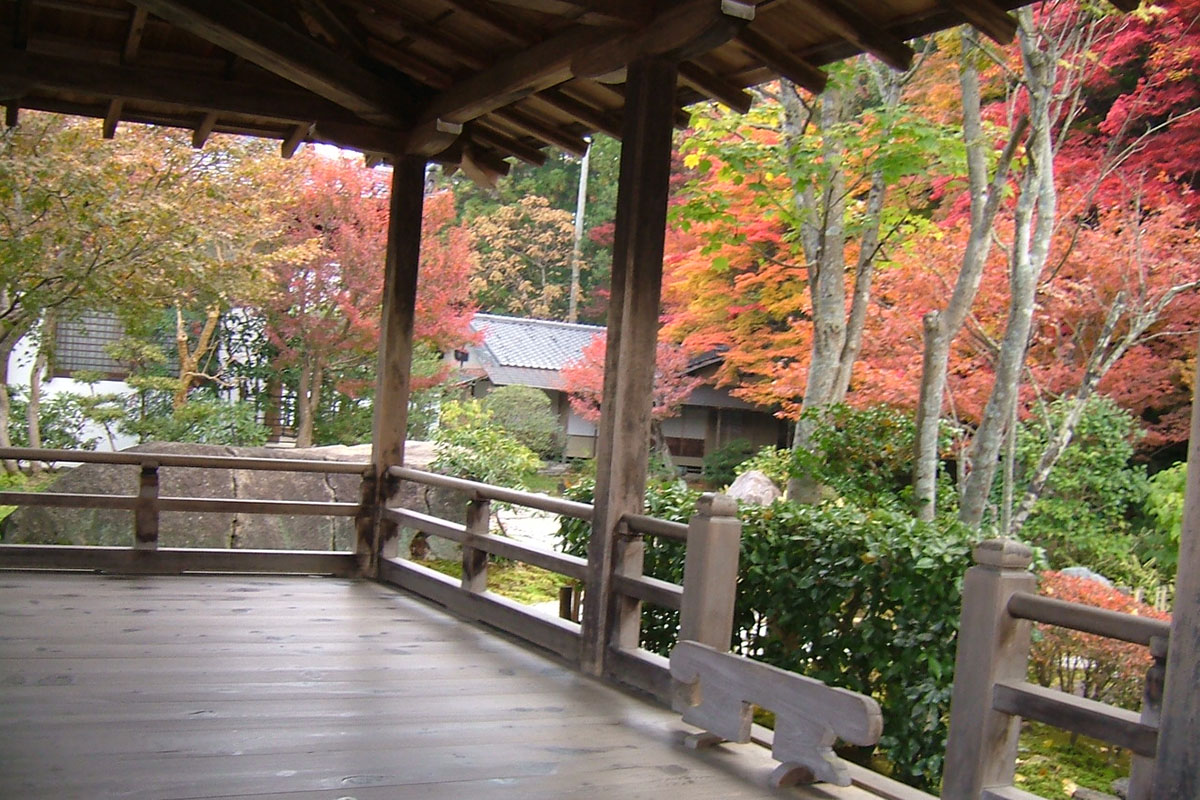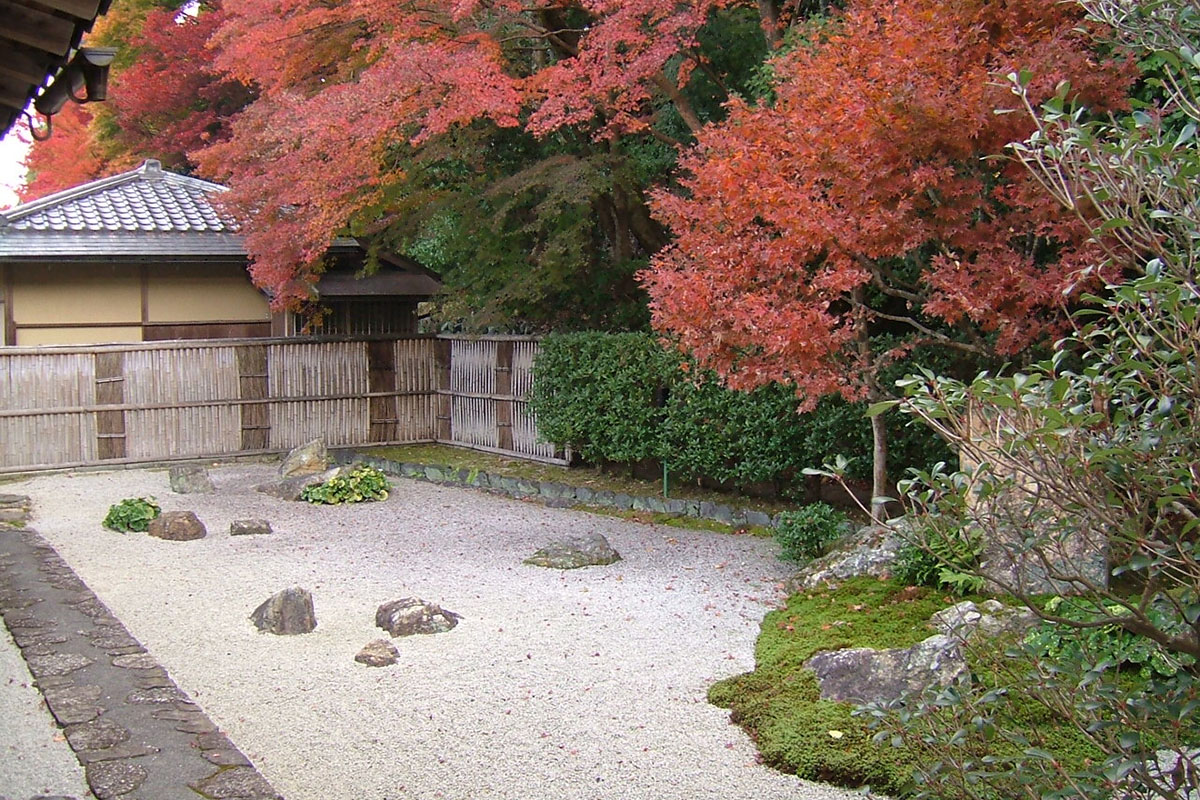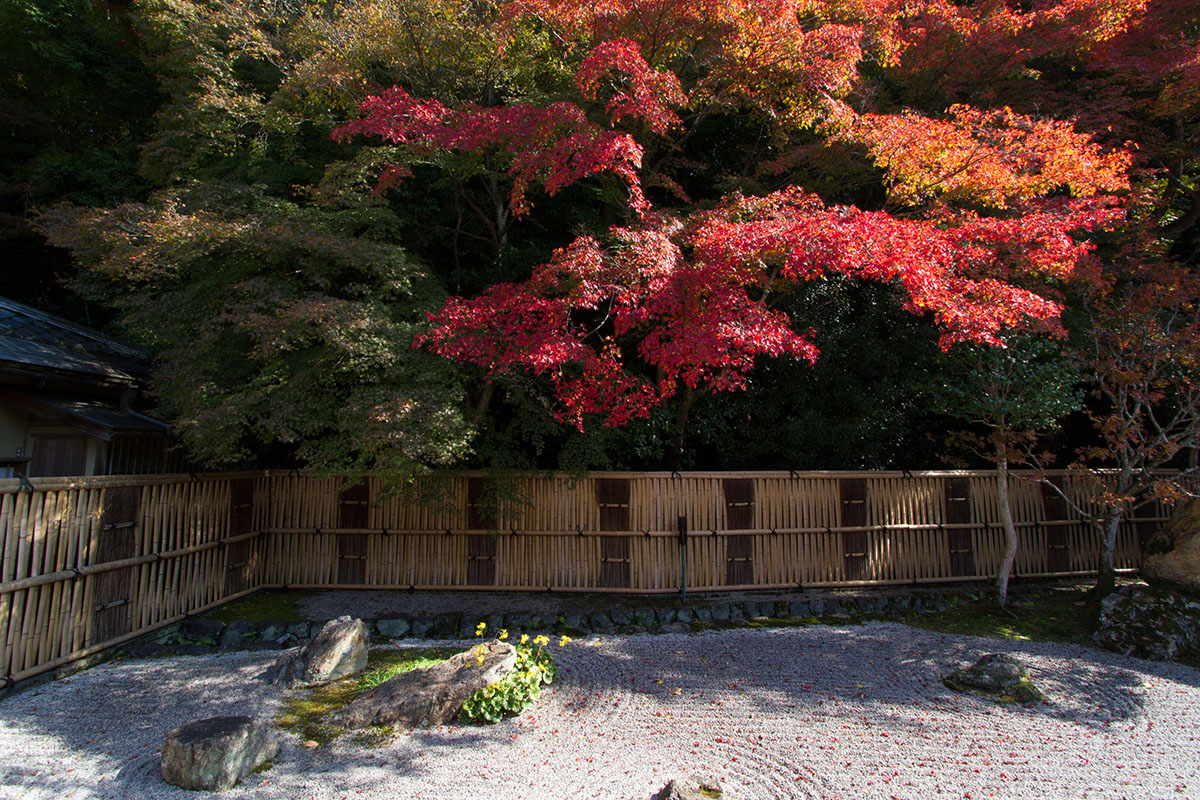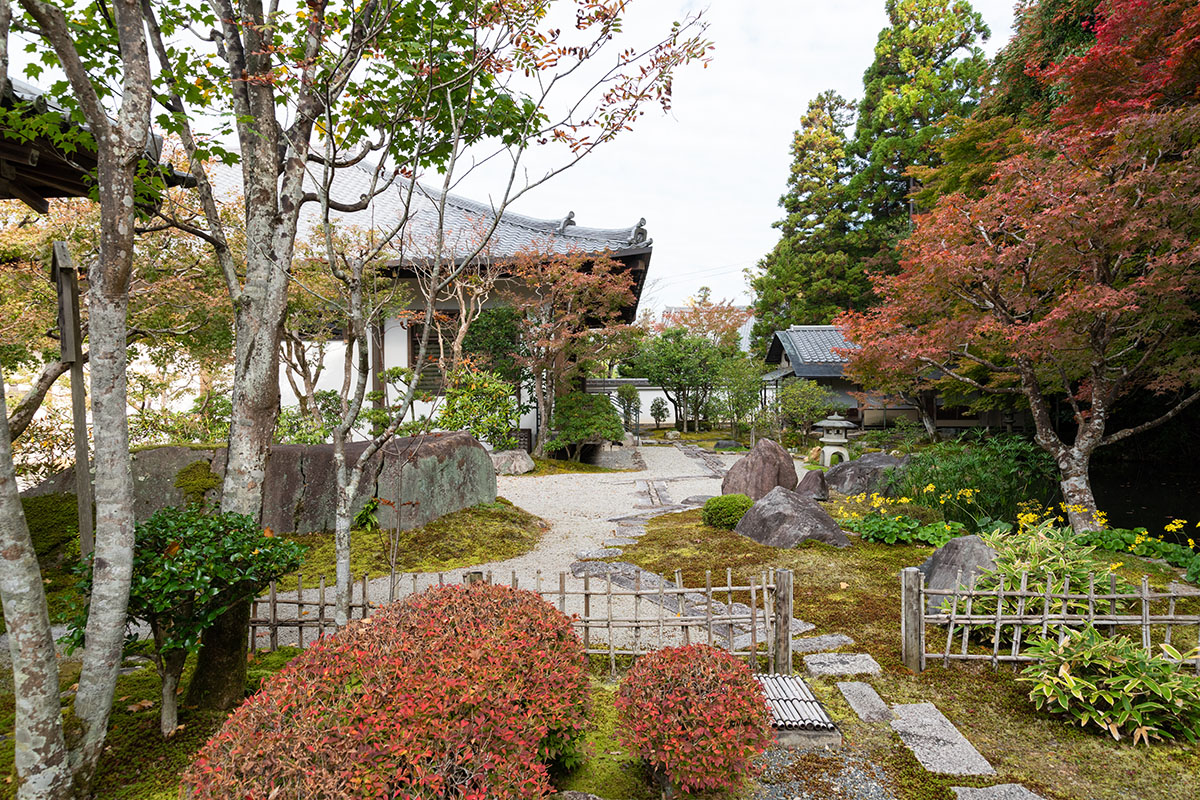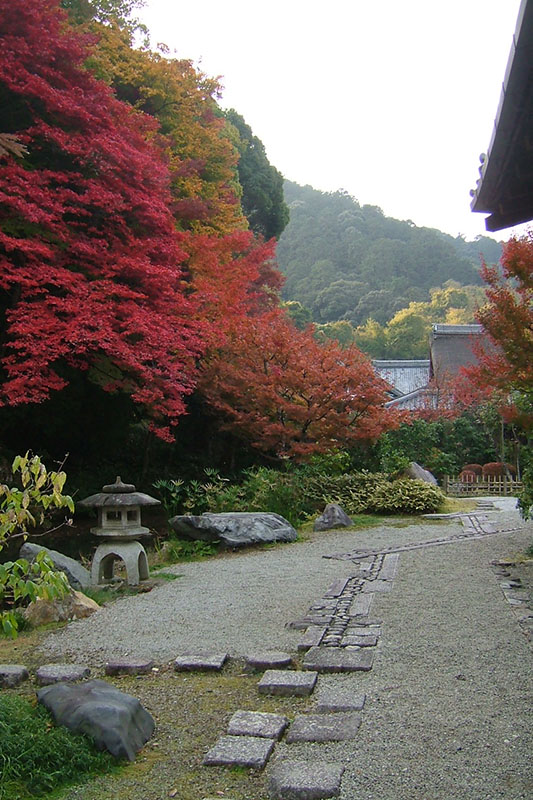 Kegon-tei Garden and Ryugin-tei Garden (Created by Ueyakato Landscape, 1984)
In 1983, Nanzen-ji Temple built Ryoen-kaku Hall on the former site of Kiun-in, one of its sub-temples. Kiun-in was relocated and the teahouse Fushiki-an was moved, with a new teahouse named Kyushin-tei also being built here. It was a moment that called for new scenery in response to changing circumstances.
At this time, Ueyakato Landscape completed the Kegon-tei and Ryugin-tei Gardens on the northeast side of Nanzen-ji Temple's large abbot hall (hojo). An original Nanzenji-gaki fence (a style of fence unique to Nanzen-ji Temple) was relocated from the east side of the Rokudo-tei Garden to its present location on the east side of the Kegon-tei Garden.
The Ryugin-tei Garden lies to the east of Ryoen-kaku Hall and features a gigantic Kurama stone (a light brown granite stone quarried from Kyoto's Kurama area) that was carried by a large crane from the west side of the Sanmon Gate to become the garden's main stone. Along the shore of its Kanryu-ike Pond, Totsukawa stones (drawn from the Totsukawa River in Nara) were arranged.
In Japanese gardening, the inspired reconfiguration of onhand materials often goes side by side with careful consideration invested into procuring the right materials from far away.