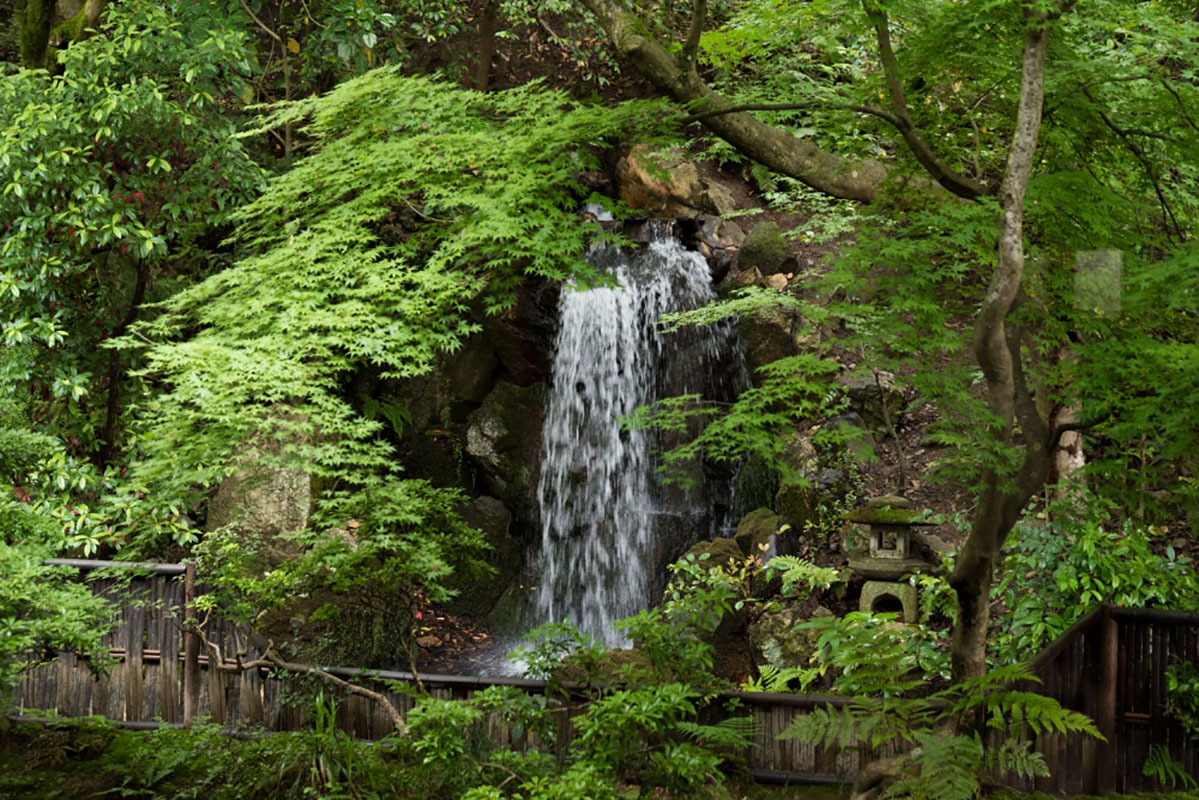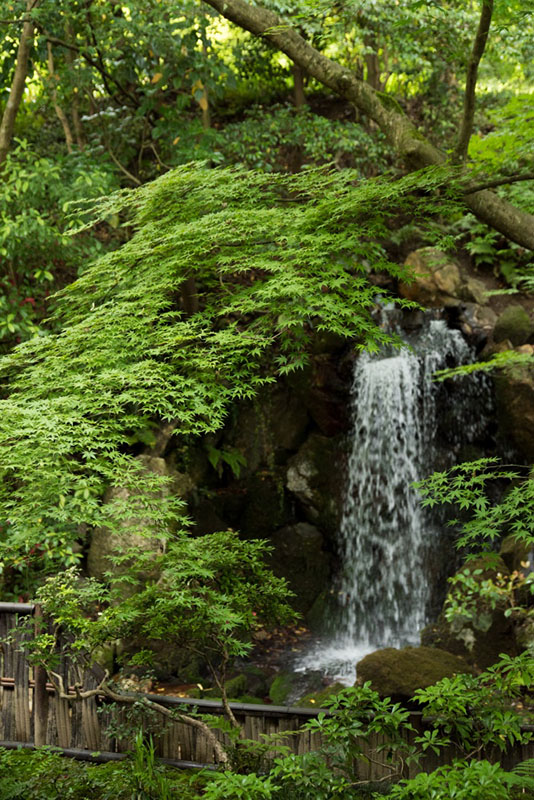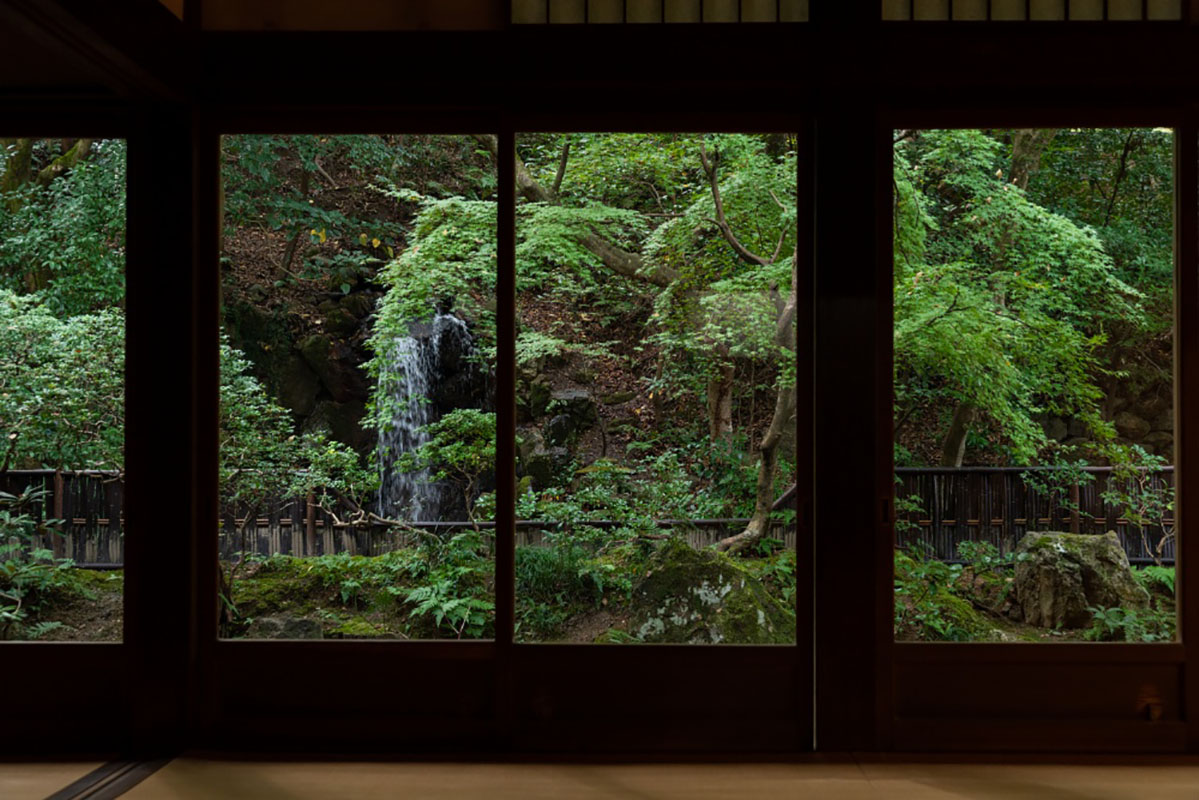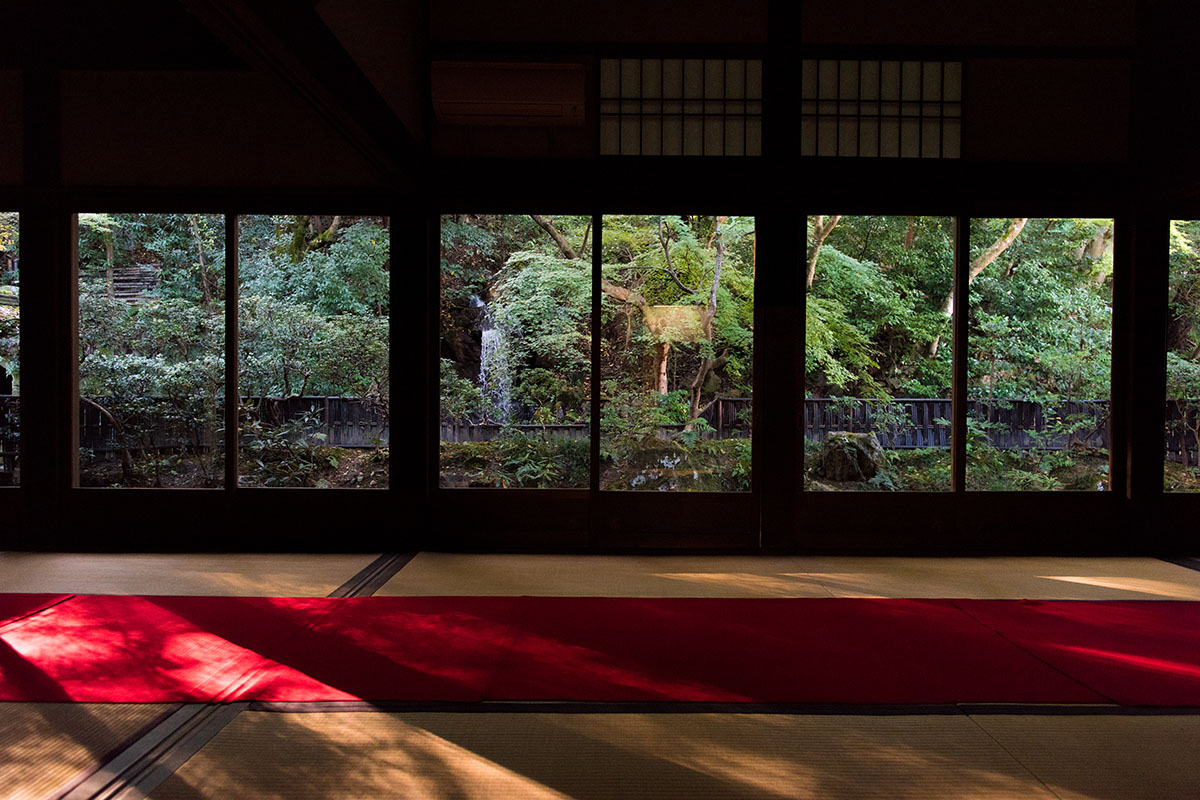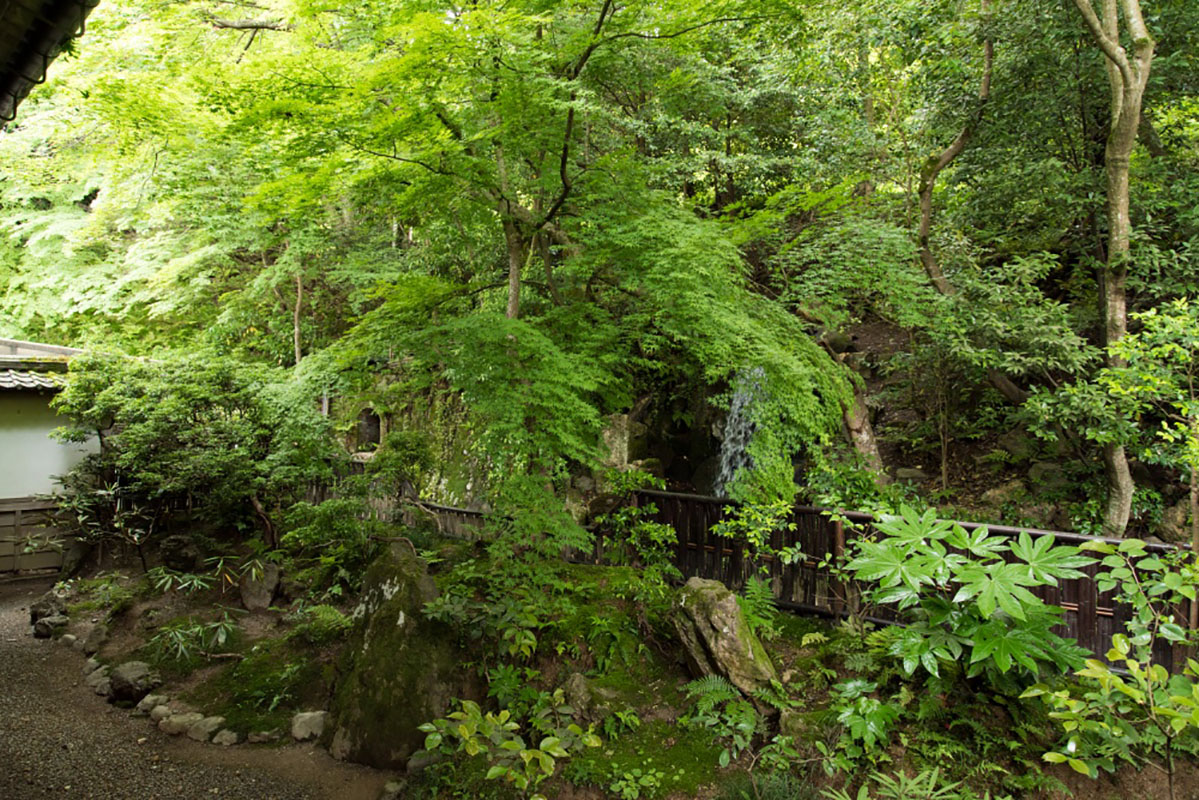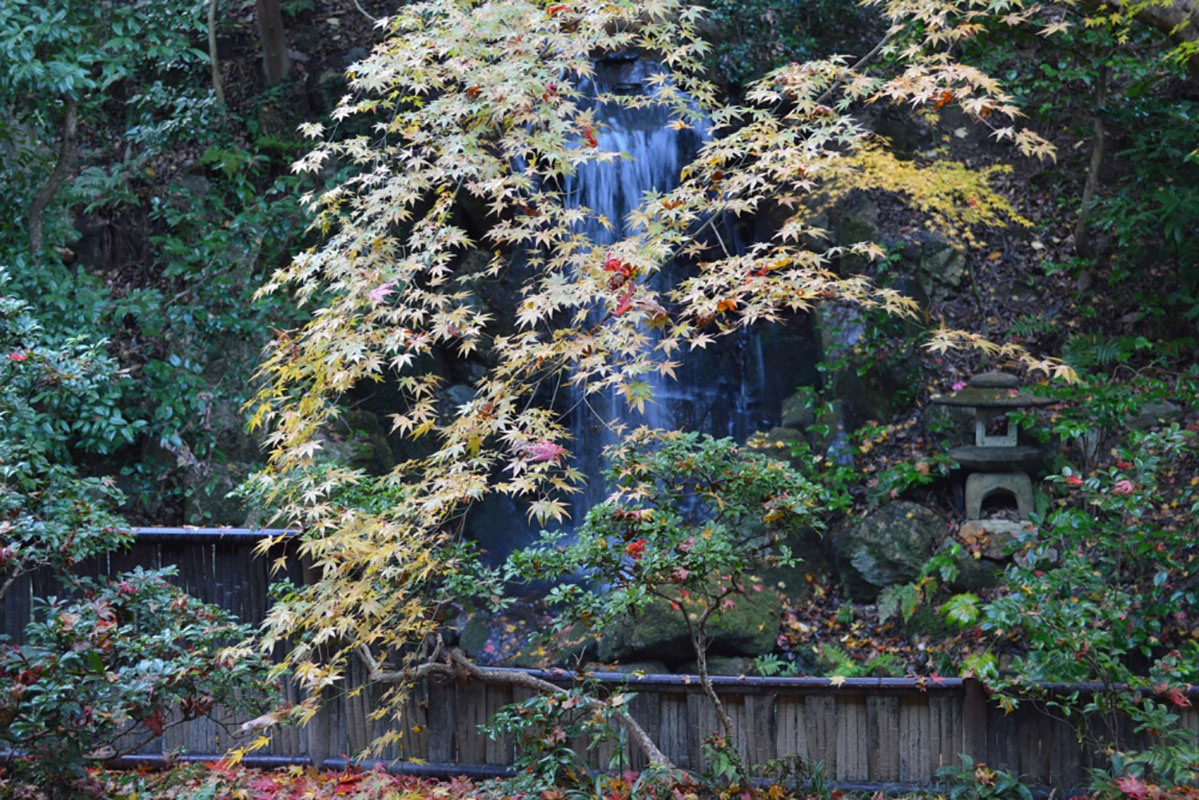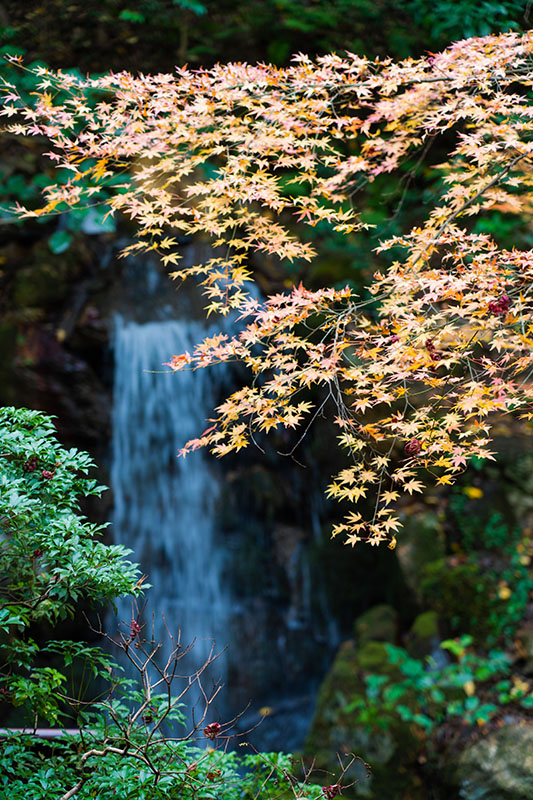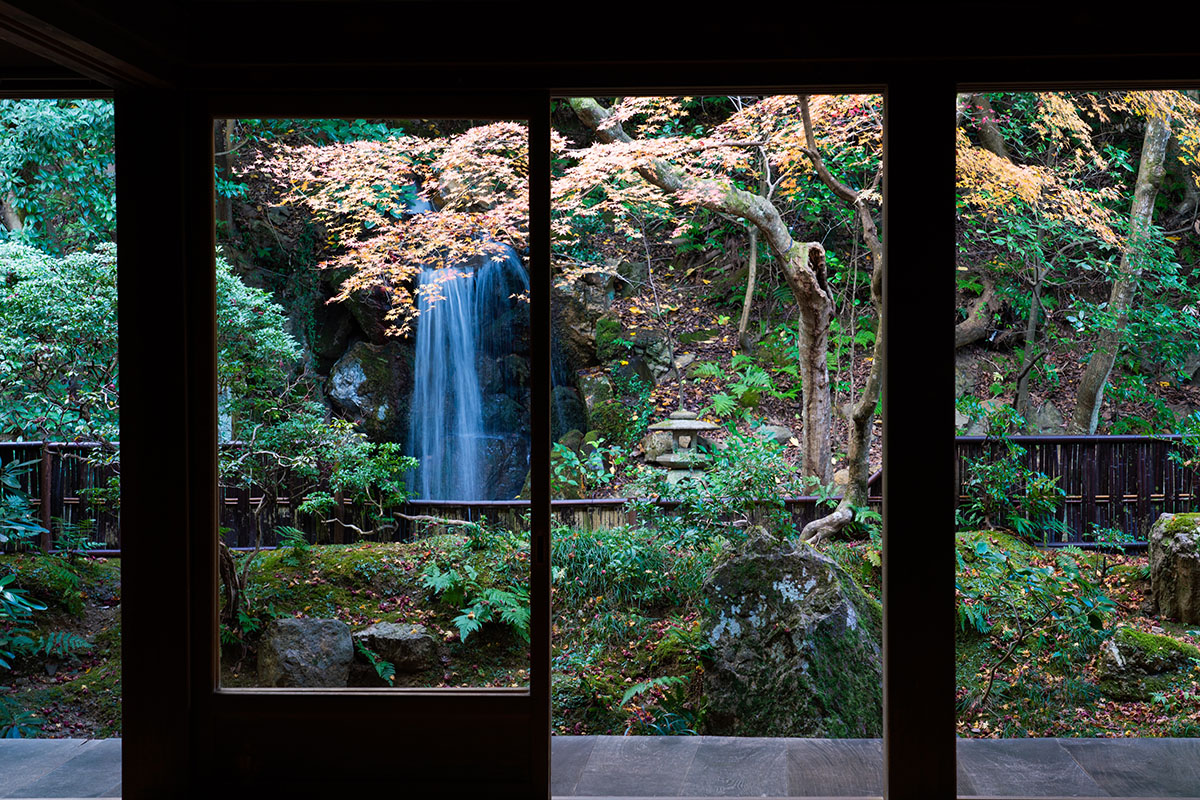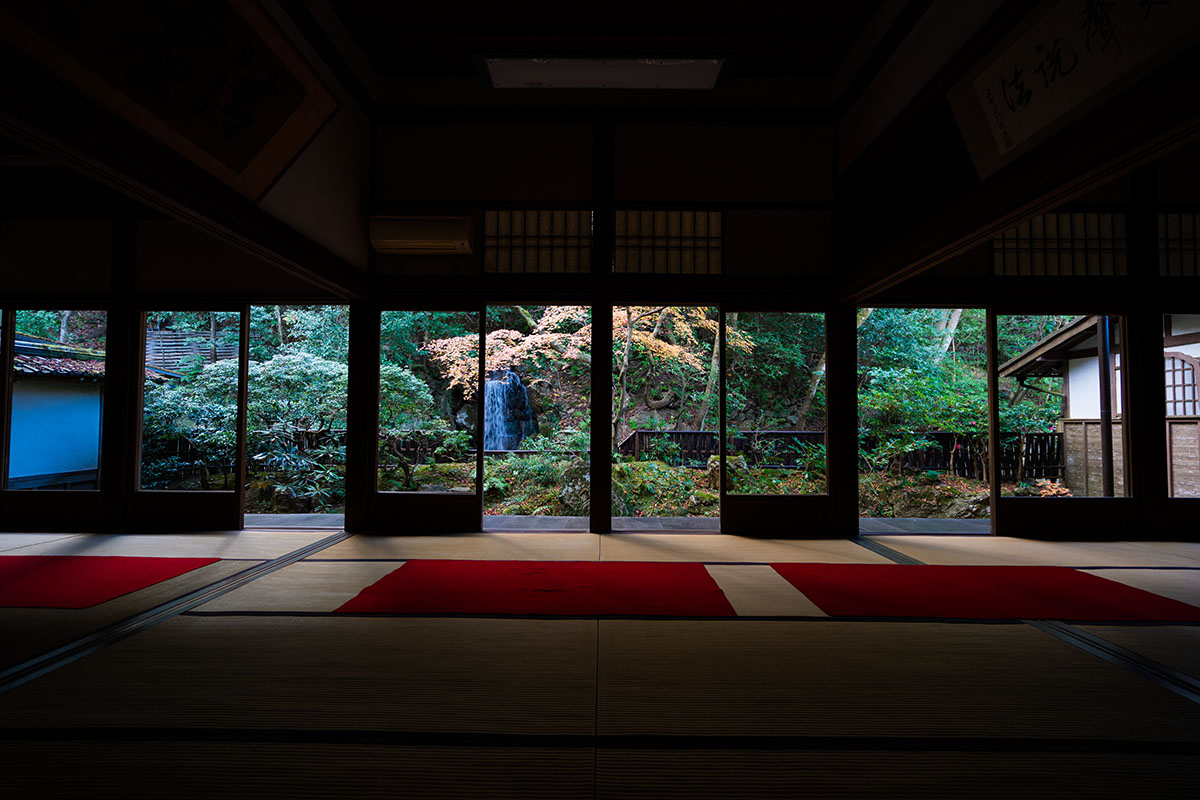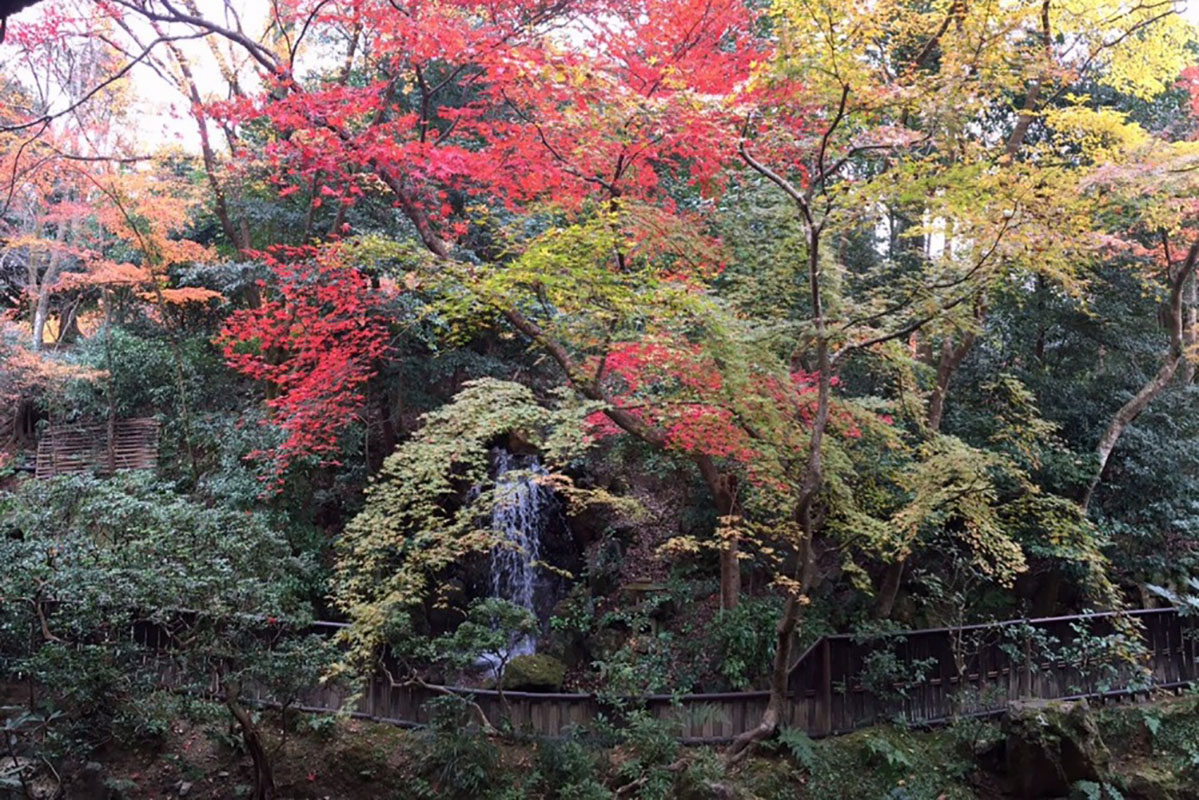 Nanzen-ji Temple's Taki-no-ma ("Waterfall Room") lies immediately to the right of the administrative office acting as the main temple building's visitor entrance.
The steep waterfall from which this room derives it name was created using water from the Lake Biwa Canal, which first opened in 1890.
In the Taki-no-ma, Ueyakato Landscape fosters scenery so that visitors can enjoy a Japanese gardening technique known as hisen-sawari (waterfall hiding). Hisen-sawari is a traditional technique that was written about in the eighteenth-century garden creation manual Tsukiyama teizo-den (Hill Garden Construction). A waterfall requires great skill and expense to create and is one of a garden's most important constituent elements. In a Japanese garden, leaving a waterfall exposed to full view is thought to be undesirable. In hisen-sawari, this is prevented by artificially placing maples (or other trees) nearby so that their branches hang in front of the waterfall. This can have the effect of enhancing the waterfall's importance inside the garden and giving the space a greater feeling of depth.
Hisen-sawari scenery is realized over a long span of many years. Inside the Taki-no-ma, there is a large-leafed "ohmomiji" (acer amoenum) variety of Japanese maple planted by Jiro Kato, the fifth generation head of Ueyakato Landscape, that was once used to screen the waterfall. But trees gradually grow larger and at some point inevitably lose their waterfall concealing function. Anticipating this ohmomiji maple's growth, Tomoki Kato, our company's current president, planted a new maple tree in front of it. To foster the next generation of hisen-sawari scenery, in 2012, a new sapling was planted on the west side of the waterfall stone arrangement's midpoint.
Inside the Taki-no-ma, visitors can take it easy while enjoying a cup of green matcha tea (fee charged).
For details, see Nanzen-ji Temple's official website.