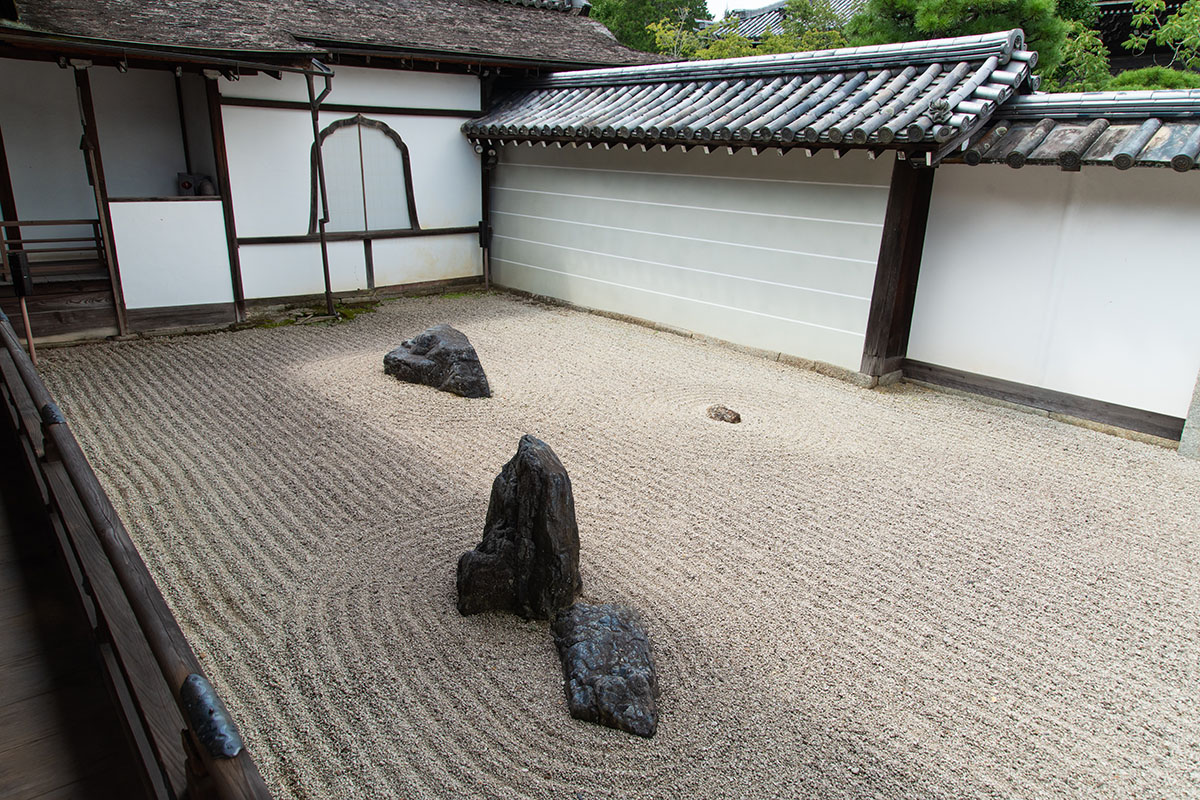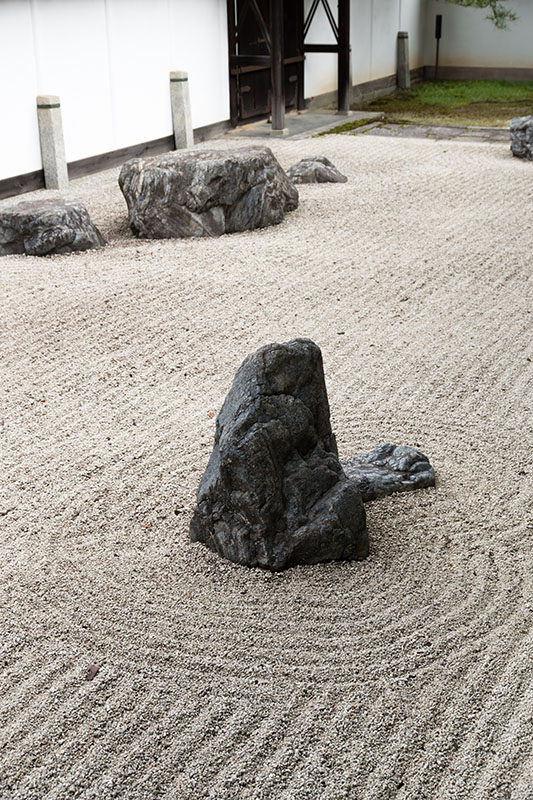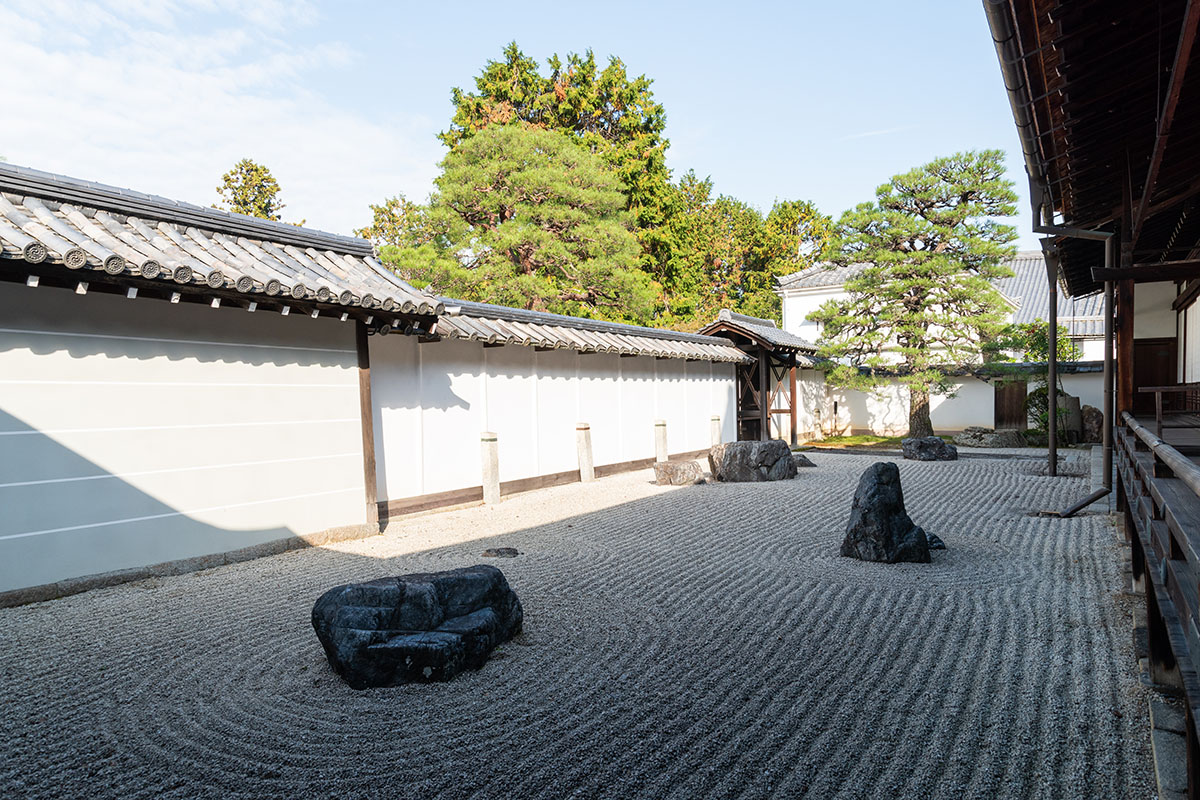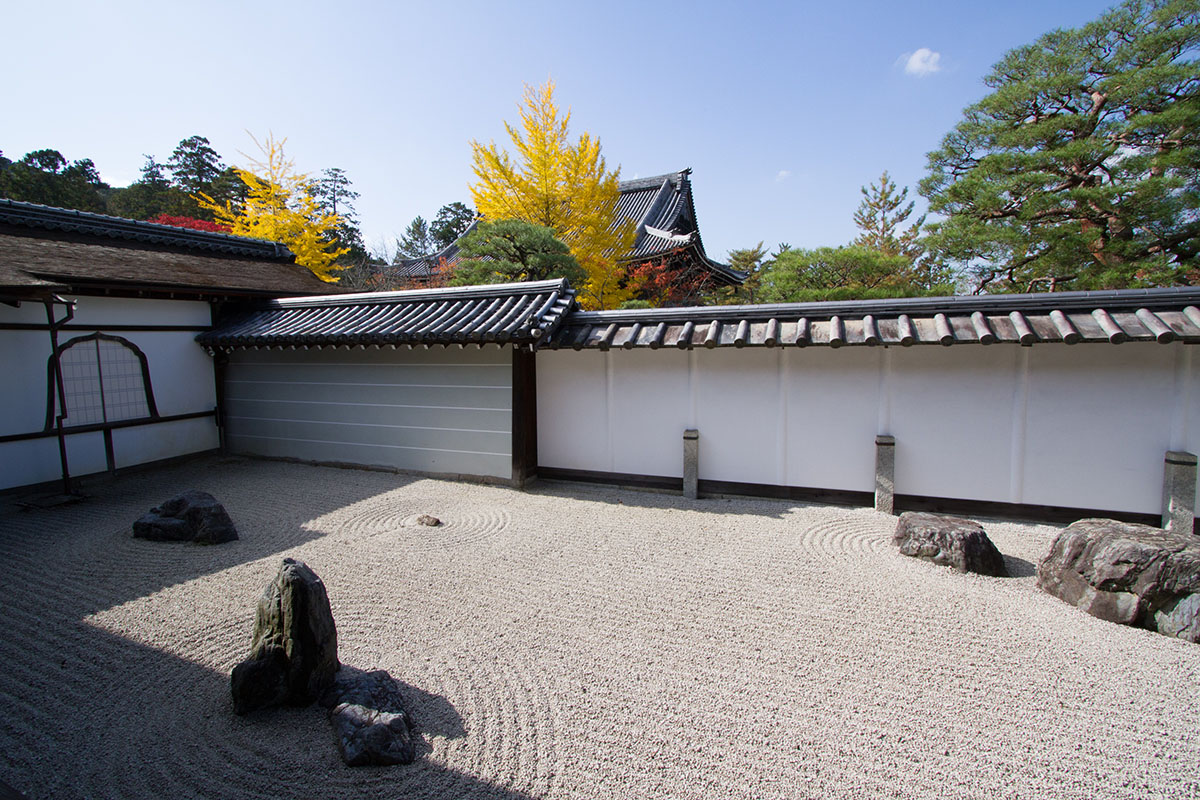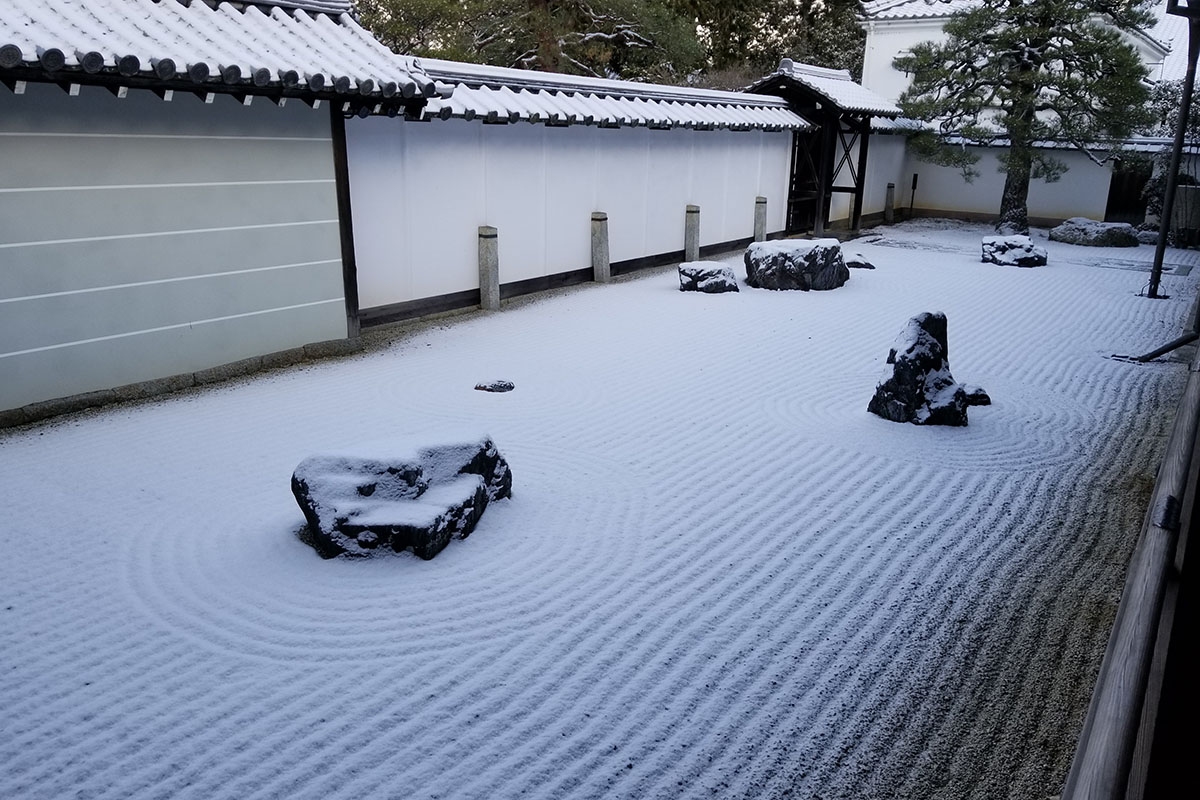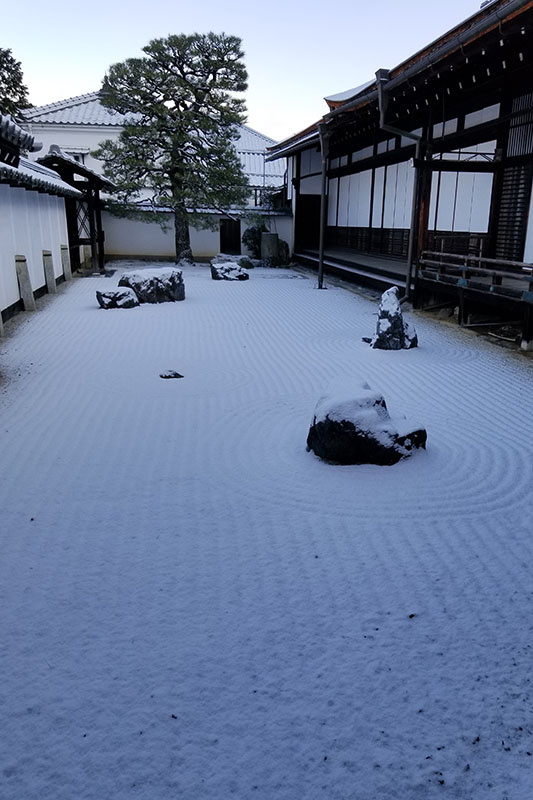 Kohojo Garden (Created by Ueyakato Landscape, 1966)
Ueyakato Landscape created this garden on the west side of Nanzen-ji Temple's Kohojo (small abbot hall), a national treasure of Japan. It is also known as Nyoshin-tei Garden ("A garden that manifests the heart"). Like the name suggests, it is a dry landscape garden whose stones form the Chinese character for "heart" (心). Shibayama Zenkei, the chief abbot at the time, passionately directed the arrangement of the stones with the instruction, "Make them express the heart."
Because Japanese gardeners pass down their traditional skills from one generation to the next, we were able to create a twentieth-century garden here that is virtually indistinguishable from one built several centuries ago. The result is an authentic Zen temple garden with a serene atmosphere like that of a pure heart emancipated from worldly desire.