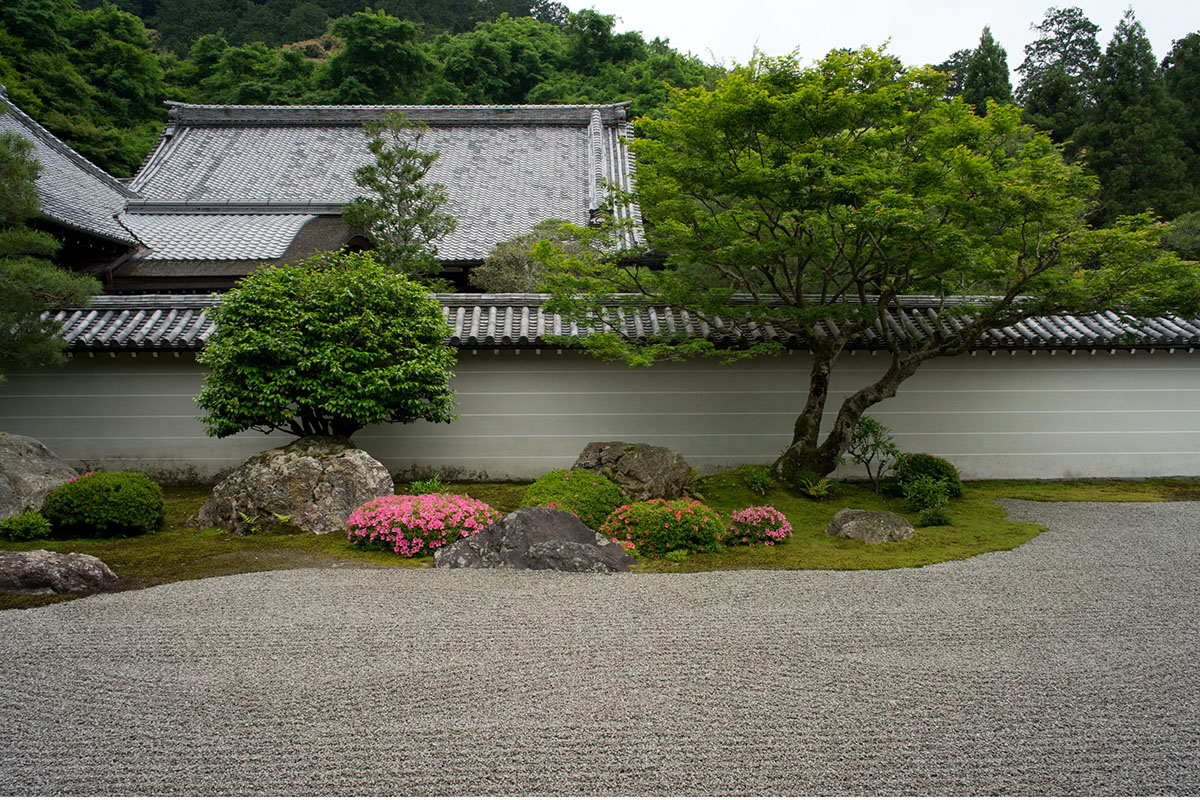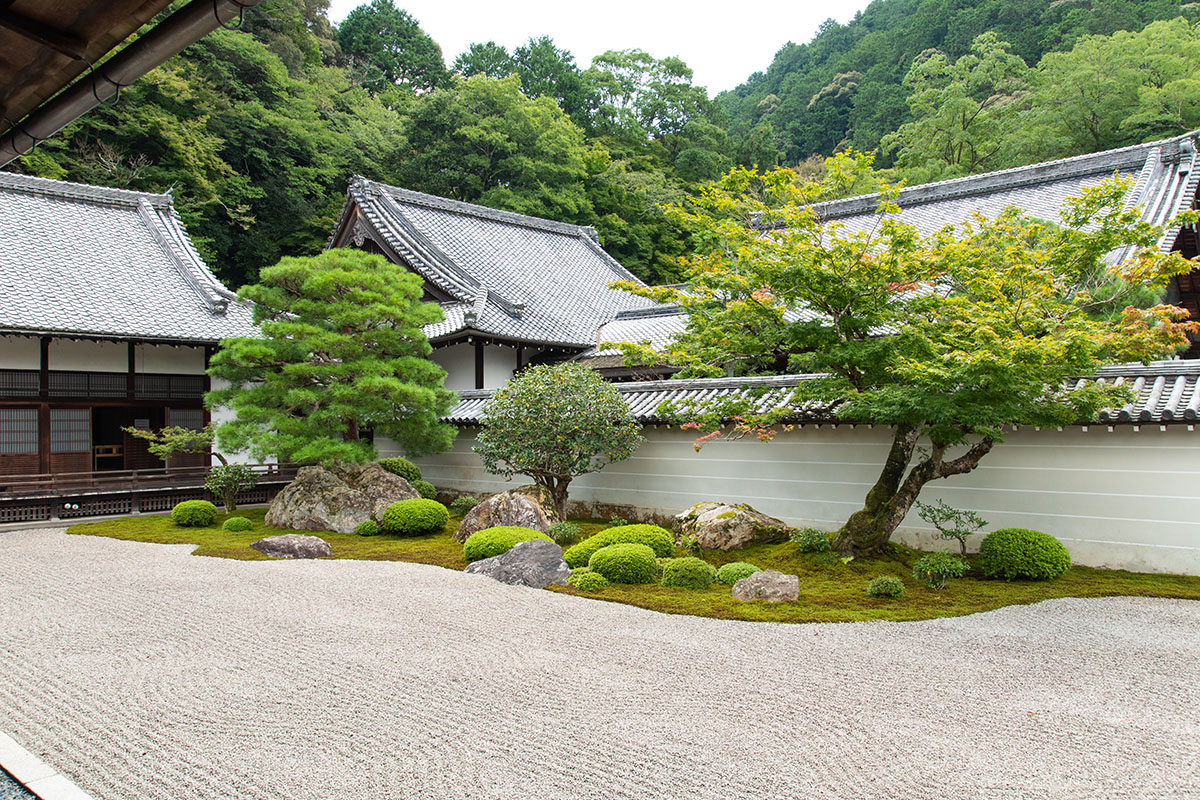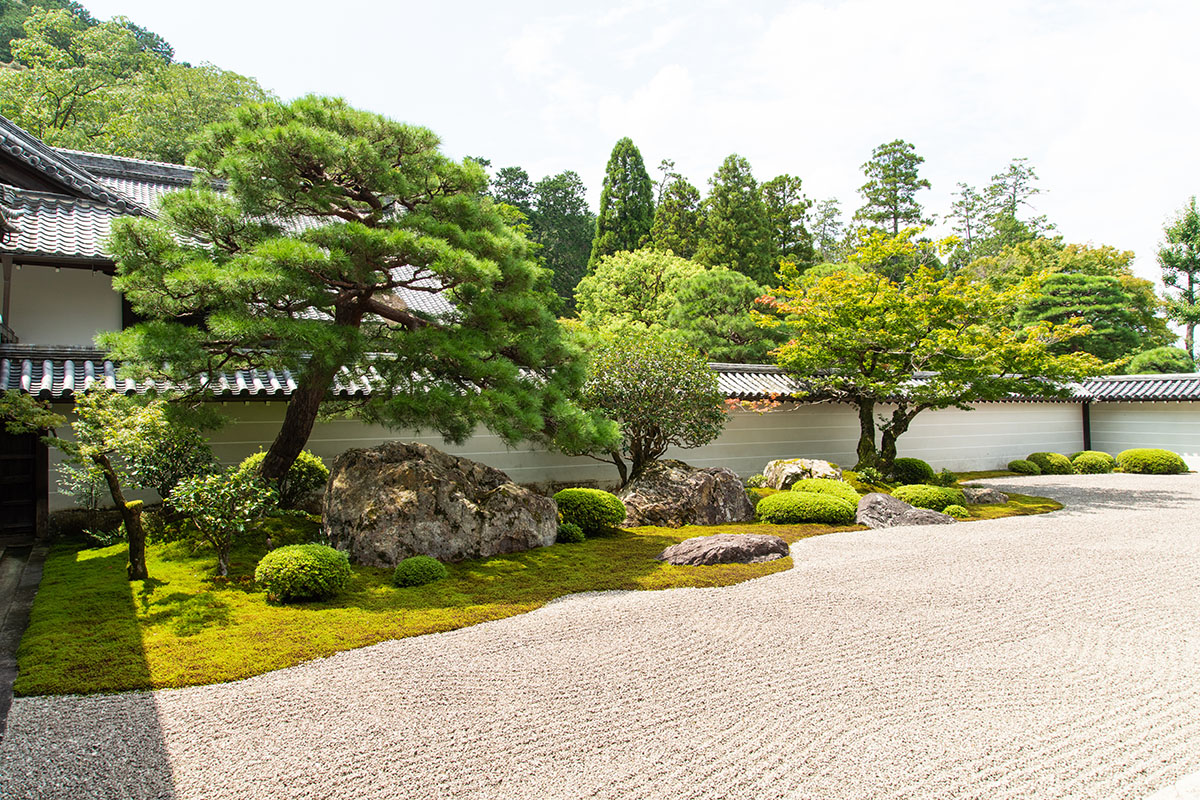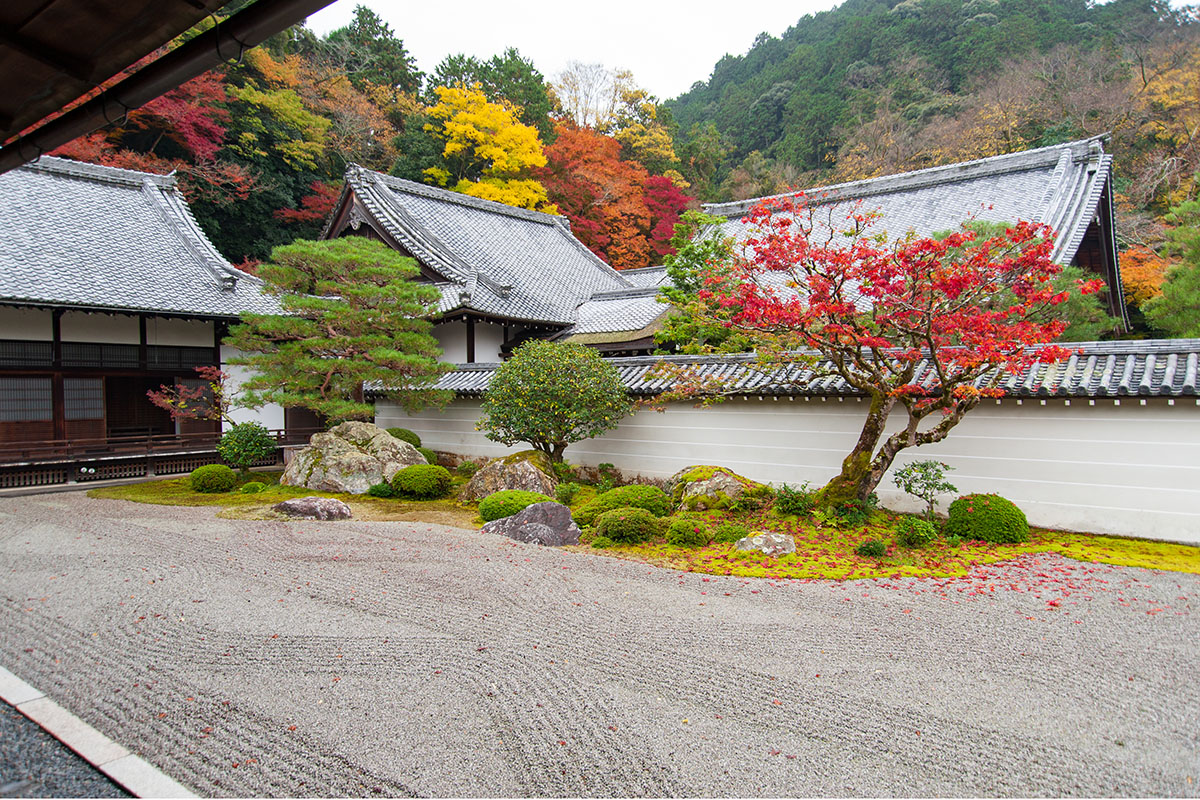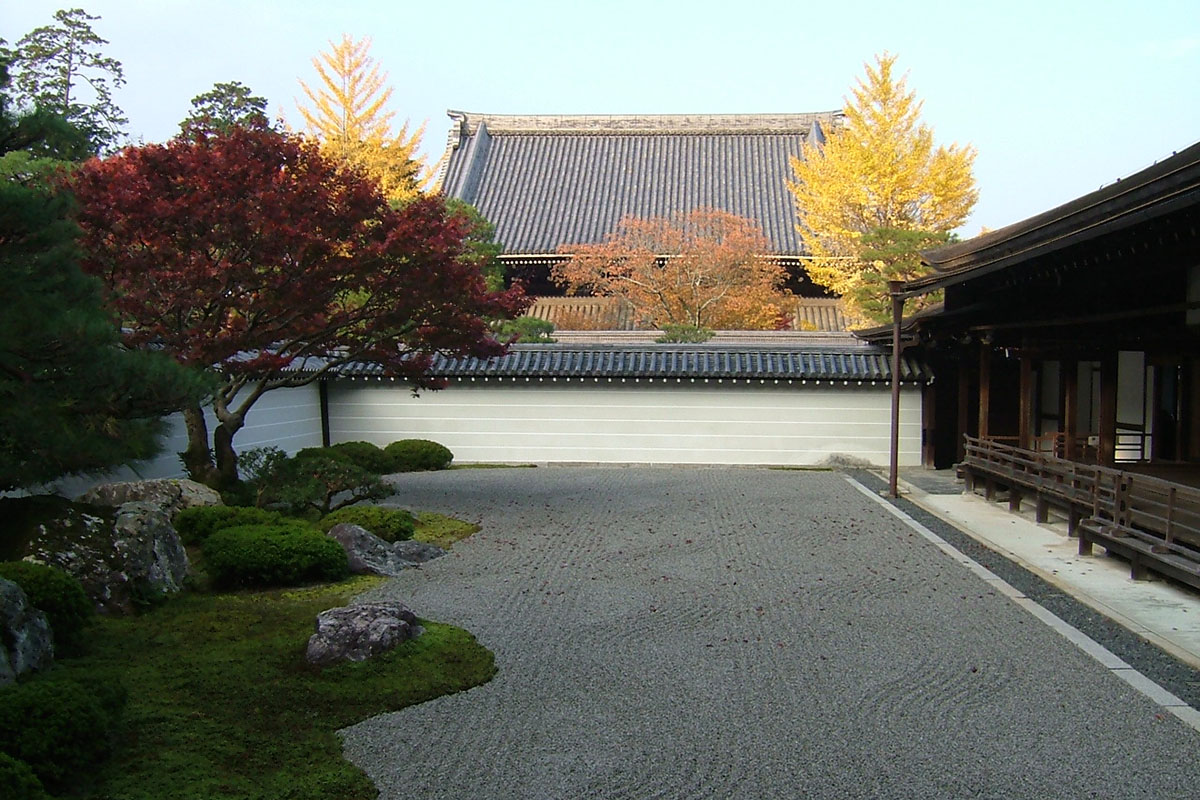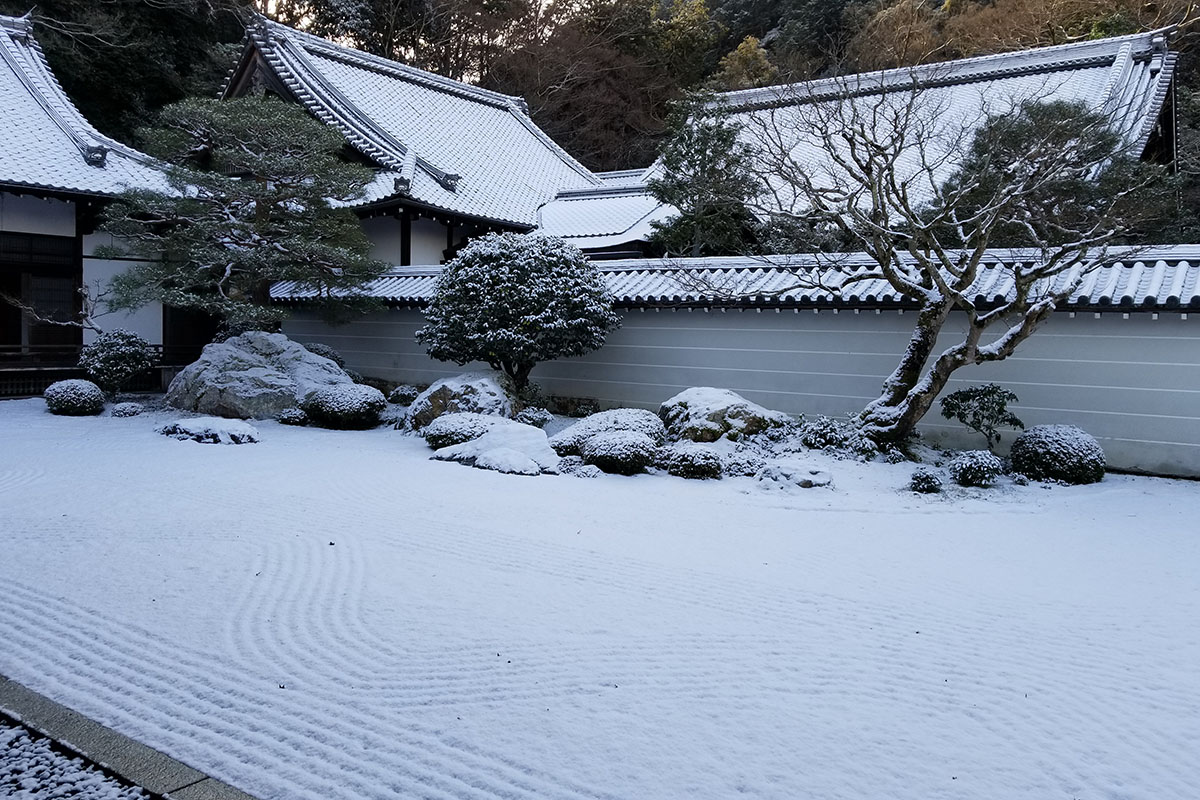 Hojo Garden (Abbot Hall Garden: Thought to be Created by Kobori Enshu)
The Hojo Garden was created sometime between 1624-44, during the period when Nanzen-ji Temple, having being burnt down during the Onin War (1467-77), was reconstructed by Ishin Suden, the temple's 270th head monk. It is called the Hojo Garden because it faces the south side of the Ohojo (large abbot hall), which is a national treasure. The garden is said to have been created by the famous tea master and garden designer Kobori Enshū.
The garden was designated a Place of Scenic Beauty in 1951 and is a popular spot for visitors, who know it affectionately as the ""Tiger Cub Garden"" (toranoko-watashi-no-niwa), after a well-known interpretation that sees the garden's stones as tiger cubs crossing the river. The abbot hall, garden, and borrowed mountain scenery are all impeccably harmonized together, giving this dry Zen temple garden an atmosphere of elegant simplicity and refined dignity.