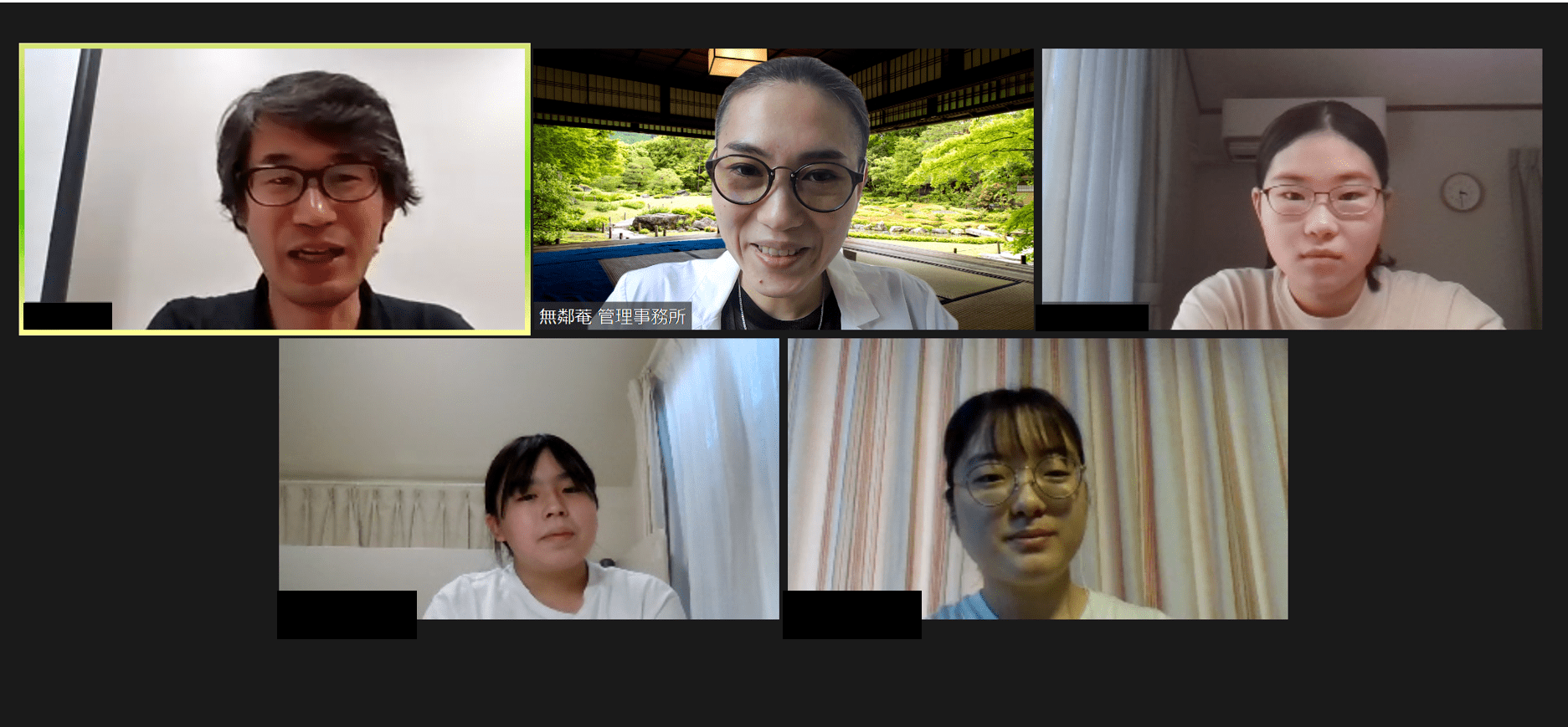 Saki Yamada, director of our Heritage and Garden Artistry Division, delivered an online class to the Social Studies Club of Kanagawa Gakuen Junior and Senior High School.

After providing an overview of Japanese gardens from the sixth century until the present, she discussed with students about researching the Japanese dry landscape garden (karesansui) for a presentation at their school festival. During the class, there were questions such as "What differences are there between how Japanese gardening technique has been passed down in Kyoto and other local areas of Japan?"
And we also received comments like, "I learned that gardens don't simply exist, but come into being for a reason."

We sincerely hope these students will further deepen their learning and give a very fruitful presentation at their school festival in September.