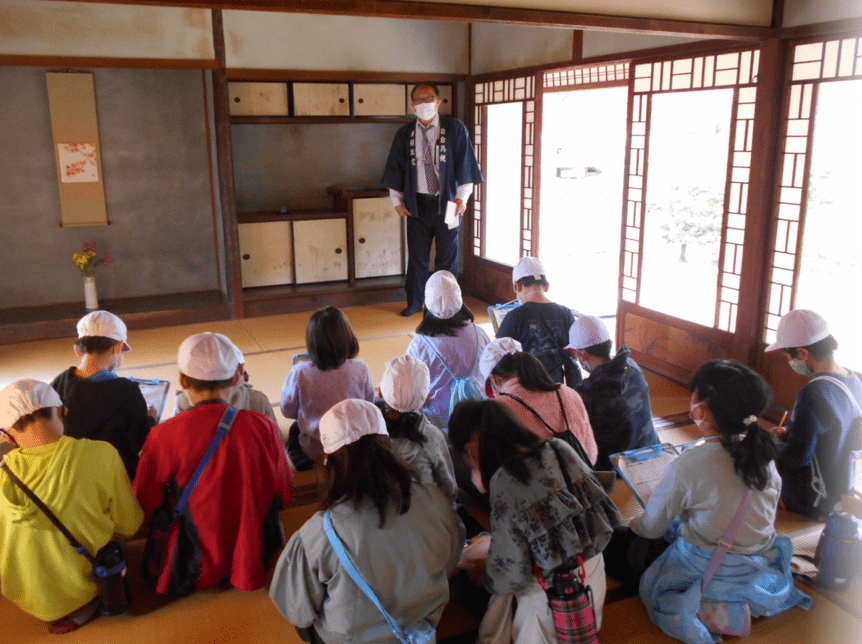 On November 8 (Mon.), 135 fourth-graders from Iwakura South Elementary School came to visit the Former Retreat of Tomomi Iwakura, a designated historic site managed and operated by Ueyakato Landscape.

The fourth-graders learn every year around this time about the regional song "Iwakura-shiyo" (Iwakura Historical Chant). Iwakura Tomomi appears in verse one and two of this song, and Ueyakato Landscape's head curator Nobuhiro Shigeoka explained that that's because, during a banquet, Tomomi Iwakura distributed hand towels to the people of the Iwakura region. Those hand towels are today exhibited in the Taigoku Library.

The children all asked many enthusiastic questions. We hope that this may become an opportunity for them to develop an interest in this area and its cultural properties as well as in Japanese gardens.